Dortmund 2 Wolfsburg 0FT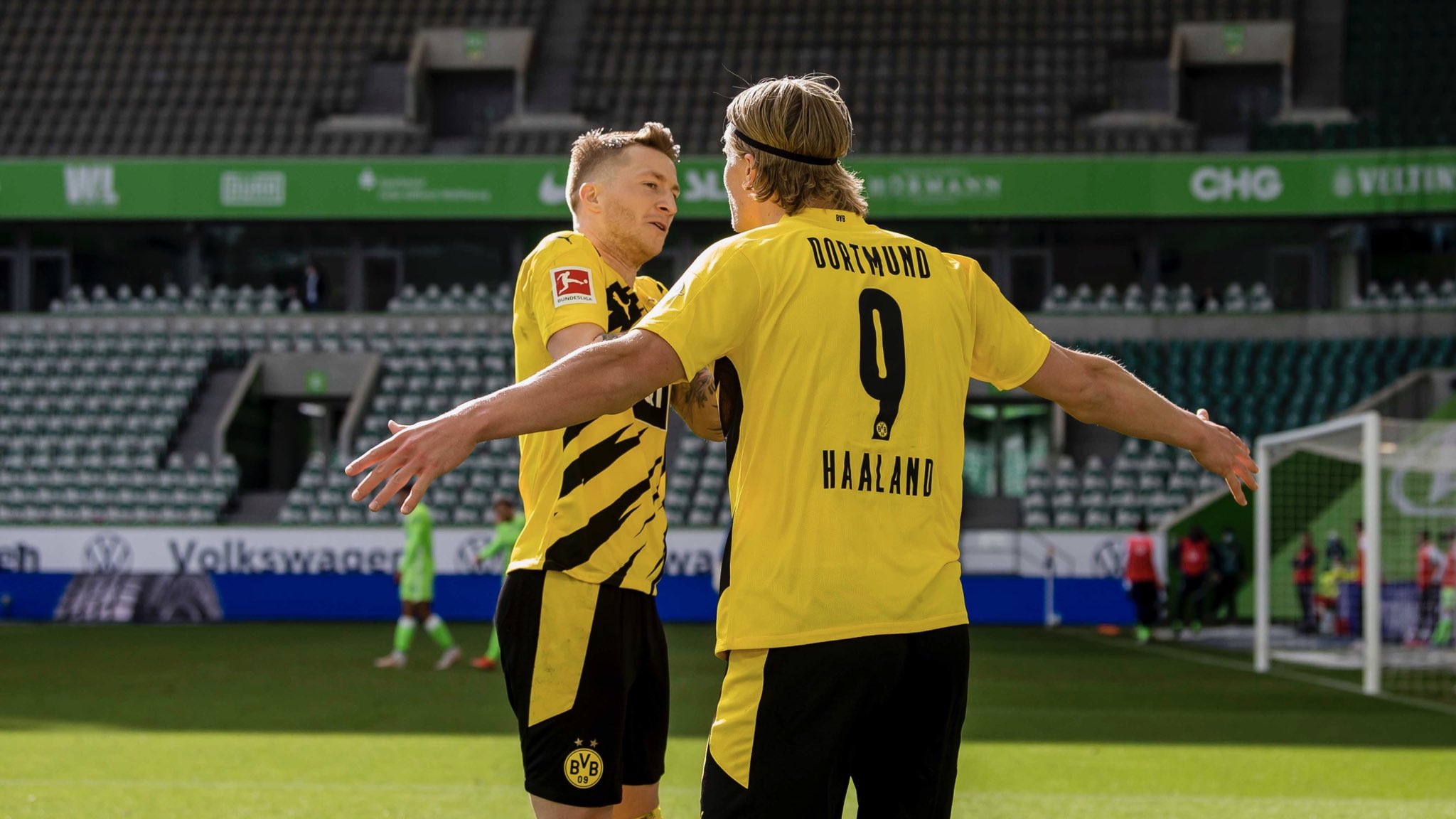 Wolfsburg saw their losing streak come to an end in midweek as they pulled off an awe-inspiring 3-1 Victory against Stuttgart. They had previously had challenging games against both Bayern Munich and Frankfurt; they're not in the best form, but that's primarily due to the matchups they have had. However, the game on Saturday against Dortmund was important for Wolfsburg and the entire Champions League picture. Dortmund we're in a must-win situation; there wasn't any other way around it; a victory was not going to guarantee them Champions League or damage Wolfsburg chance at getting it, but indeed if Dortmund came up short, it would be mutually impossible to pull it off especially considering the distance between themselves and Frankfurt and Wolfsburg. The one knock on Wolfsburg has been their inability to break away and put together those big performances against some of the top teams. The really big games against Dortmund and Bayern Munich, they have always seemed to struggle. This is a much different Wolfsburg team, but a lot was on the line on Saturday afternoon. They were home at the Volkswagen Arena in Wolfsburg. Dortmund wasted no time pushing themselves into the lead. Wolfsburg was playing well, but when you have a great player like erling Haaland, all you need is an inch of space; the scoring machine found just enough space to pick out the bottom corner, ultimately giving Dortmund a 1-0 lead. It was a back-and-forth battle between the two teams, and honestly, it could have gone another way under other circumstances. Wolfsburg had their chances both in the first half and the second half but failed to convert in front of the goal. The chances were undoubtedly there; they couldn't capitalize. Dortmund held a 1-0 lead going into the second half. Dortmund in the second half or reduced to 10 men as of Jude Bellingham received a second Yellow Card. However, erling Haaland got another chance and killed any possibility of getting a point from this game. Long story short, erling Haaland got on the counter beat the goalkeeper in a one-on-one as Dortmund took a 2-0 lead as he completed his brace. Wolfsburg tried to fight back in the second half and continued to at least put themselves in a position to get on the scoresheet; ultimately, their failure to convert in front of the goal truly cost them in the end. Erling Haaland's dominance shines through as his brace separates Dortmund and Wolfsburg as Dortmund holds on to win a 2-0 victory.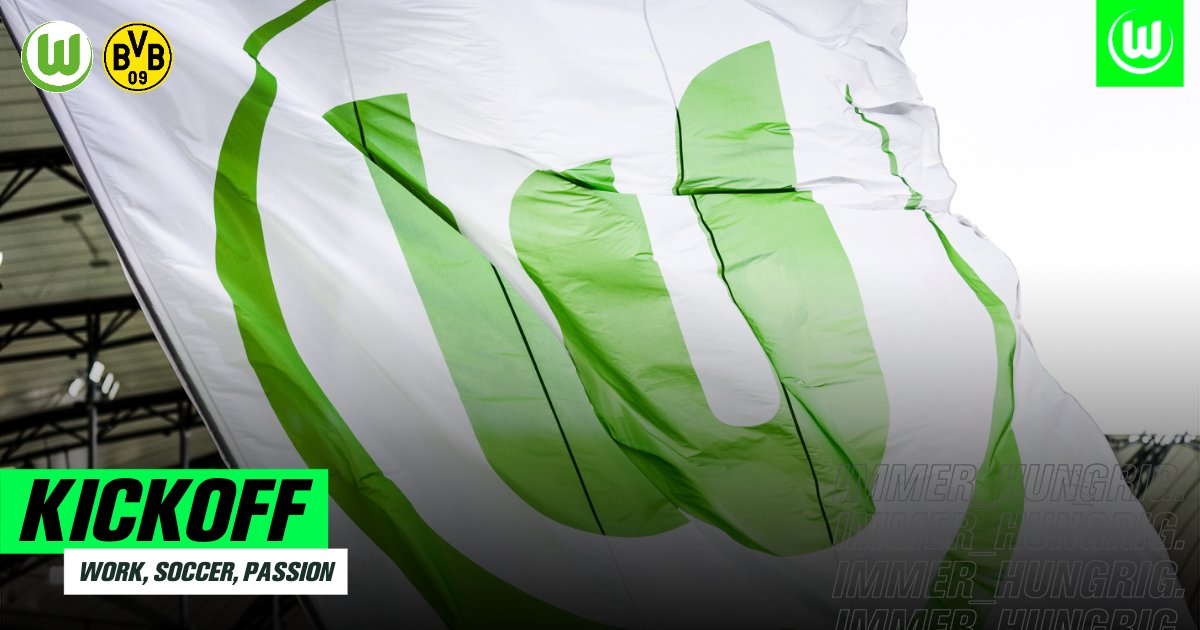 Wolfsburg operates out of their typical 4-2-3-1 formation. There would be a few changes ahead of their biggest match of the season. In goal, as always, would be Konan Casteels. The back four would be made up of, at left-back would be Pablo Octavio beside him would be the center-back partnership of John Brooks and LaCroix. Been patrolling at right-back would be Mbabu. In the middle of the park would be the usual defensive Midfield Trio of Max Arnold and Xavier schlager. In the false 9 drawing, the center of Midfield would be Maximilian Philipp. On the left-wing would be Yannick Gerhardt, and on the opposite side, on the right-wing, would be riddle Baku. Then upfront, as Wolfsburg Central Striker would be Wout Weghorst.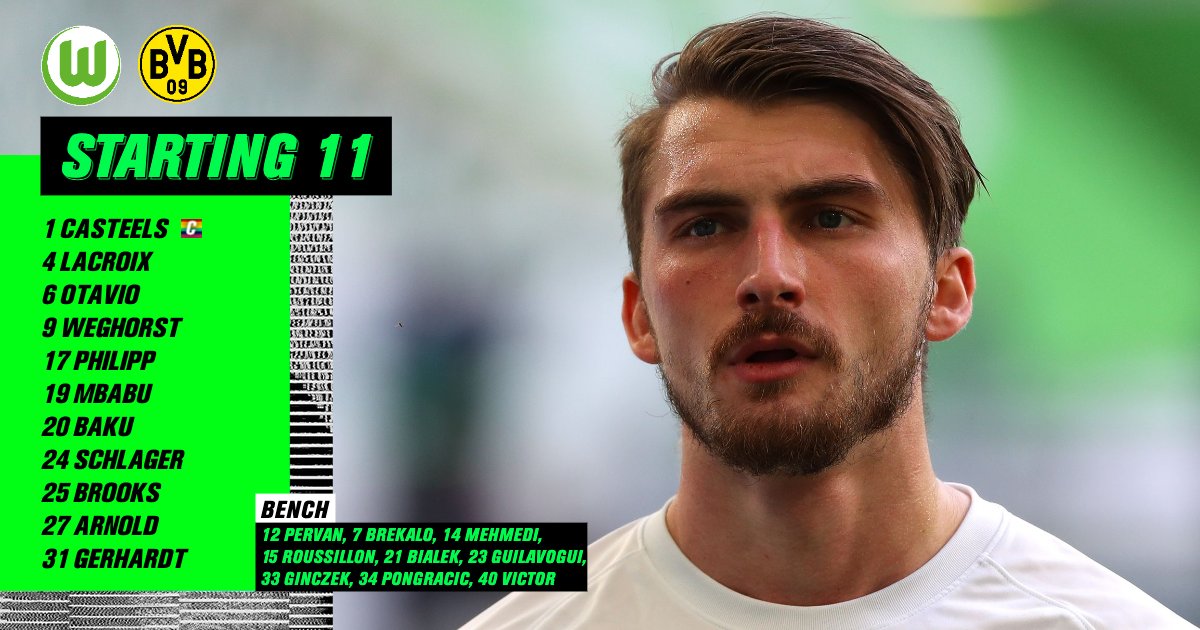 After preparations and predictions, the Masters just about to get underway in Wolfsburg on a Saturday afternoon. A lot of hype has been surrounding this fixture as this was expected to be one of the most critical matches left in this Bundesliga season, with Dortmund trying to get into the Champions League and Wolfsburg trying to hold on to their spot. It was a pretty even game throughout, with both sides having their fair share of opportunities. Wolfsburg had two chances to kick off the game with Paulo Otavio missing from inside the box and then John Brooks trying to get his head on the end of a cross that missed wide. In the first 5 to 10 minutes. Wolfsburg looked like the better team, and they really were taking it to the thick of things. However, in a 12-minute erling, Haaland made his presence known. The Norwegian Superstar used his speed and physicality to run through the defense with a ball at his feet, cutting into the box before picking out the bottom corner as Dortmund took a 1-0 lead. It's not like you would have expected anything else; he is truly one of the best players in the world that can score at will; there's truly nothing like him, and you see the way used his speed and stature to find space to explode and ultimately give his team the lead. Wolfsburg desperately tries to respond with Max Philip, who couldn't direct his header from Mbabu sending him a well-placed cross. A minute later, a perfect pass was picked out for wout Weghorst the Dutch International, try to reach the ball, but it was slightly out of his grasp. Despite Dortmund having the lead, Wolfsburg did look like the better team as they continue to go forward. Yannick Gerhardt try testing the keeper from outside the box; he reached the target, but the goalkeeper made the save. Dortmund was in there and got forward quite a bit, but the defense could deal with it for the most part. As far as who had control of the game despite being down, it was Wolfsburg. The chances were often coming for them, while Dortmund ended up being very selective regarding their opportunities. Late in the first half, Yannick Gerhardt fired from the side of the box, just lacking the accuracy to place it in the top corner; it was very close, though, as Dortmund a pressured again. Erling Haaland tries to get a second in stoppage, being mere inches away. Lana Yannick Gerhardt tries to get another but once again could not find the back of the net as they held their 1-0 lead thanks to the best youngster in the world, Erling Haaland.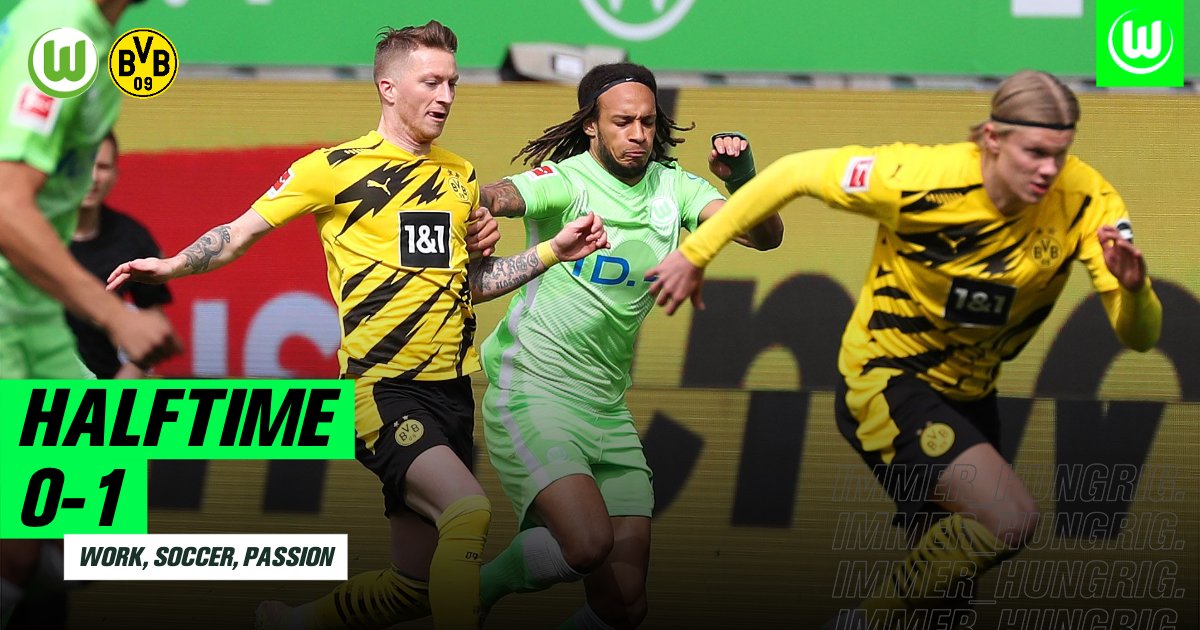 It ended up being a very promising first-half, and Wolfsburg, even though they did concede it wasn't in a way that was anyone's fault, it was just a freak athlete taking advantage of an opportunity. There was a sense that Wolfsburg was creating the more frequent chances but just had a minor issue with putting them away. Wout Weghorst how to look just inside the box a potent that just had a little too much on it. Wolfsburg was trying to get him more and more involved; he wasn't having his best day, but with a player of his qualities, certainly always a chance for an opportunity to score. 4 minutes later, erling Haaland hit a malicious strike but fortunately for Wolfsburg koan Casteels managed to make a brilliant safe as the powerful strike stung his gloves but kept it out. Not long after, Wolfsburg would have a man Advantage when Jude Bellingham was sent off for a second Yellow Card. For most of the game, Wolfsburg was the better team; the thought was a red card for Dortmund with going to sway in their advantage. It certainly looks like it initially. Wolfsburg came close on a set-piece not long after, but John Brooks couldn't connect on his header. Dortmund, we're not getting very many chances, but they got a rare one Daoud gets a wild shot well over the goal. Wolfsburg came forward again. Max Philip did a beautiful strike coming from a Pablo Octavio cross; the goalkeeper was called into action to make a rare say. The number of chances from Wolfsburg was incredible, but very few were actually On Target, which was the problem for them. Everything was driving Wolfsburg; they just needed to find the target, but unfortunately, Dortmund just took advantage of little moments because of their incredible Talent erling Haaland. In the 68th minute, there was nothing that could be done after a through ball from the opposing box it went through into erling Haaland had three Wolfsburg defenders in his space, but erling Haaland incredible speed was no match for them as he took the ball from Midfield pushed it into the box in one-on-one and just smoothly sliding a strike into the bottom corner to give Dortmund a 2-0. It's a really crazy situation because Wolfsburg was the better team for most of this game, yet again erling Haaland, a great player, finding another moment as a Wolfsburg team that has outplayed Dortmund found themselves in a hole. It was almost hopeless for Wolfsburg to come back, but they kept pushing and never gave up. Erling Haaland nearly had a third on two different occasions within a couple of minutes on another counter-attack; he was stopped in his tracks by LaCroix missing from close range following a free-kick. Wolfsburg was trying to hit back with Riddle Baku very close shot from Deep; he can score from such distances but yet again. Wolfsburg had a couple of late chances. Xavier schlager had two opportunities within a minute of each other. First, a strike from the side of the box was closed and then a deep strike from outside. Then in stoppage-time, Xavier schlager tried getting the goal back with a header coming from a corner kick, But ultimately they failed to convert. In the end, despite not having been overly impressive erling Haaland brilliance Gibbs Dortmund a Fighting Chance in the Champions League picture, beating misfiring Wolfsburg.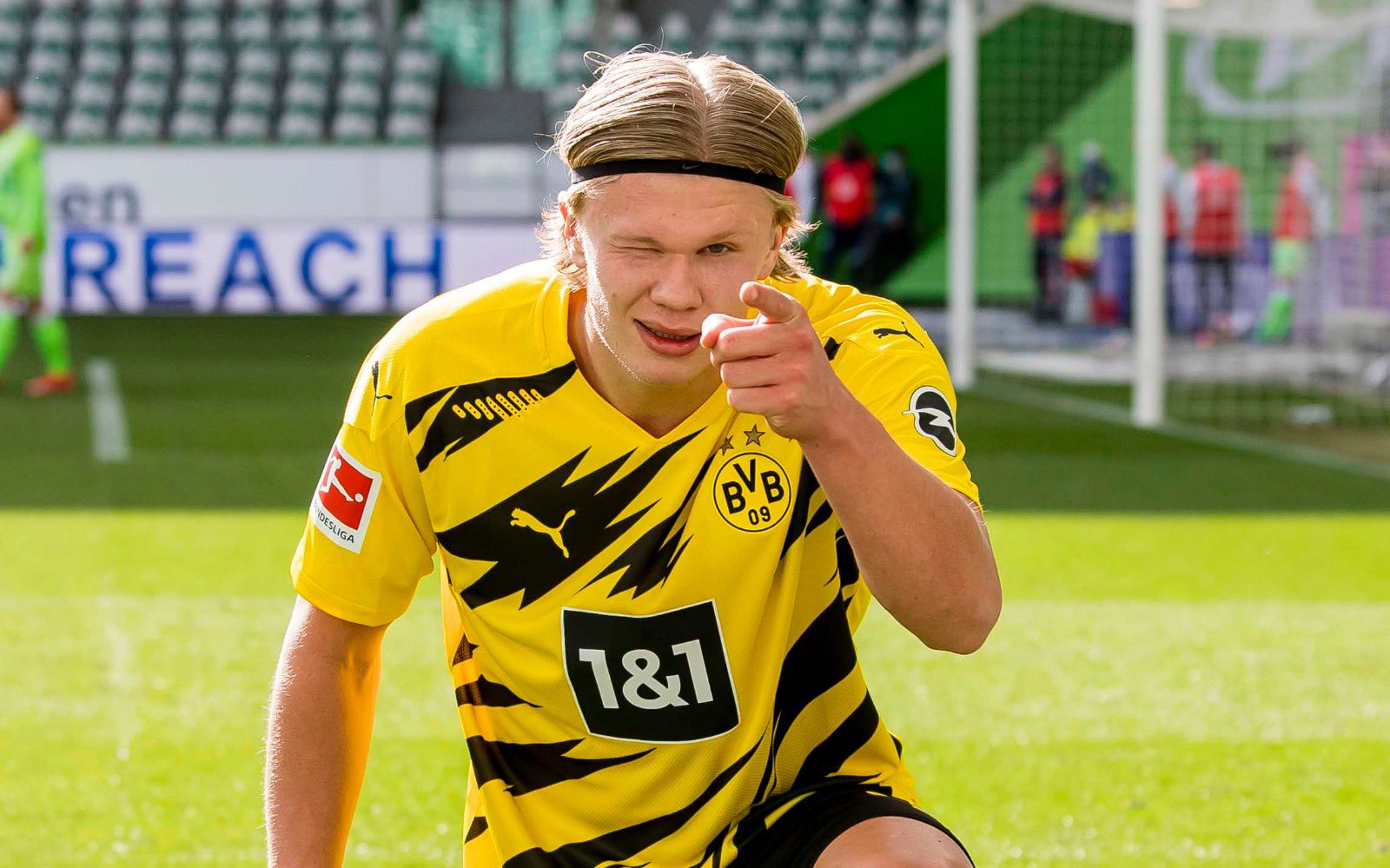 This was always going to be a very defining match for the Champions League picture. While the result doesn't change anything, it allows Dortmund to make the Champions League that would not have been there if Wolfsburg got the job done. Wolfsburg struggled in the big games. Wolfsburg have collected 10 points from the top six teams in the Bundesliga.If they continue to play this way they are and pick up the big points against the rest of the team this season, the Champions League situation for them should be fine. However, the concerning thing with this is you look over the last couple of games they've lost to all of the big teams and they still have RB Leipzig on the schedule. It's not like Wolfsburg played poorly in this game they were very encouraging the better team throughout a lot of chances that nearly could have gone the other way. Wout Weghorst may have only registered one shot on target in this game, but he kept the goalkeeper off-balance plenty of times I'm not going to pretend like it was a perfect science and how he played but certainly add opportunities. Collectively as a team, Wolfsburg created a lot and pressurized the Dortmund defense pretty regularly; the problem is they couldn't convert any of their chances. The fact is as great as erling Haaland is if Wolfsburg takes their chances in this game, they win it. When they've lost games in the past it's come down to the little details, and that's the thing that Wolfsburg needs to master; Erling Haaland unbelievable play made that difficult because then Wolfsburg was sitting in a 2-0 hole, but if they played this game a little better and it converted a few more chances in front of goal they maybe could have got something. These little degrees of difficulty make a huge difference in games like these. The man of the match for Wolfsburg, tonight for me, was LaCroix erling Haaland; after he had his brace had several more opportunities to score goals, Lacroix got in his way and made it difficult to get past them. Wolfsburg will be disappointed in how they played, considering how the game could have gone if they did some things differently. Erling Haaland is a freight train and a goal-scoring machine; he was inevitably going to find a way to break into this game. I think for Wolfsburg, the worst part of this wasn't their performance; it was they couldn't take advantage when Dortmund what reduced to 10 men. Wolfsburg stale is highly likely to make the Champions League the point differential between Frankfurt Wolfsburg and Dortmund is now quite tight if Wolfsburg can manage to get something in the game against Leipzig, they will more or less confirm it but this is an opportunity to set themselves up for next season wasn't necessarily discouraging just not what these players and this coach expect from them they'll rebound and get back on track this was undoubtedly a tough one to swallow especially with all the chances that they had.
MOTM: Maxence Lacroix