Julian Nagelsmann Will be Bayern Manger next Season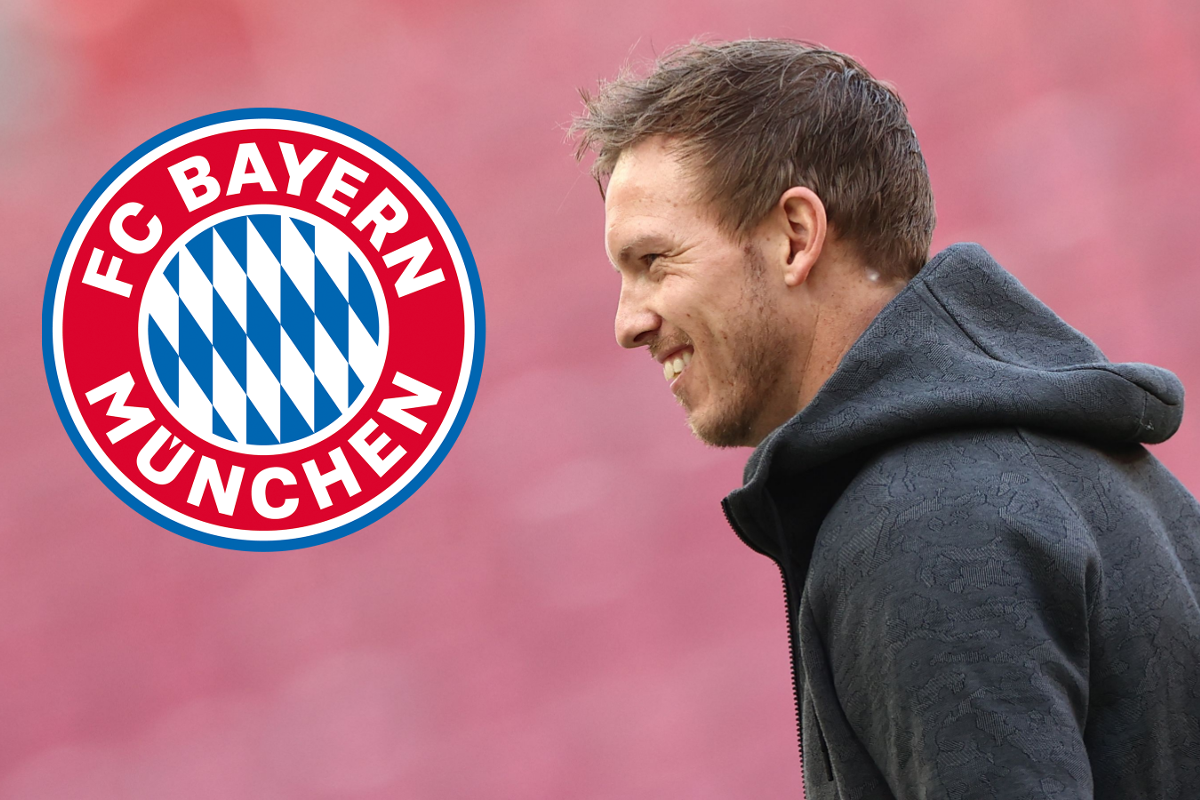 It was announced last week that Hans flick would be leaving Bayern Munich at the end of the season. Largely due to the alarming relationship he had with the Bayern Munich board members. This has not been something that has been taken lightly, and both sides were unhappy about the German manager's decision to announce without informing anyone else. Ever since this news broke, Bayern Munich at one target in mind and one Target only. RB Leipzig manager Julian Nagelsmann his meteoric rise has made him one of the most intriguing and best young managers in European football. There have been numerous amount of teams that have been interested in the 33 years old manager. One of the youngest managers in the Bundesliga and has developed into one of the best. What he was able to do with Hoffenheim getting them relevant in such a short amount of time was truly remarkable. Nagelsmann joined RB Leipzig and did everything in his power to try to chase down Bayern Munich, ultimately becoming unsuccessful. Many people may not know that Julian Nagelsmann family is from Munich it has been a long-life dream of heads the manager Bayern Munich. That dream is about to become a reality. Ever since the news resurfaced last week, Bayern Munich, I have tried many different things to try to recruit the RB Leipzig manager to switch out for a different shade of red. It would be complicated because of the monetary amount they would have to pay to get him out of his RB Leipzig contract. The issue was never Julian Nagelsmann; he wanted to join Bayern Munich, and he agreed on personal terms a couple of days ago on a five-year deal. the issue was RB Leipzig allowing him to go. This is where it got complicated RB Leipzig has a release clause in his contract for around 20 million. Meaning if they were to do this, it would make him the most expensive manager in football history. No one has been released from their Club anywhere near that number. Considering his uproar as a young manager in German Football, it was always a possibility that Bayern Munich was eventually going to come looking for their new manager; he was always going to be someone attached to that list this is why RB Leipzig had the release clause in his contract begin with. However, because of such a high number RB Leipzig never really thought that Bayern Munich would activate such a large sum. Ultimately it has become evident that he will become Bayern Munich's new manager next season. after multiple reports, Fabrizio Romero confirmed on Twitter fairly recently that he would be buying the next manager, and all the complications were officially confirmed. Julian Nagelsmann gets his dream job while Bayern gets an upgrade in a balance of power. Then these events, some uneducated, unaware football fans have criticized the Bundesliga for this move. Some even referring it to a farmer's league not remotely accurate. It is a land of hypocrisy. The criticism of the Bundesliga is completely out of touch. Unfortunately, Julian nagelsmann is taking this job, considering Bayern Munich is already loaded. however, it's completely missing the point. From a quality standpoint, the Bundesliga is far superior to any league in Europe. They have the best young Talent, competitive and entertaining derbies, the best young coaches, constant intriguing storylines in the champions league and Europa League races regularly are as competitive and as exciting as any. It is true Bayern Munich are going to win their ninth consecutive Bundesliga title. Still, people who do not watch this league will not know if Bayern Munich each of these years have pulled away at the end, and a lot of the times ended up falling to the last game of the season. The criticism of this league it's completely out of touch, and it just shows the unhinged jealousy of the Bundesliga teams and what they can do. A rising star from a different team will often join Bayern Munich, but at the same time, that doesn't damage to lead and its totality. Everyone criticizing the Bundesliga this morning is the same people better going after Bundesliga's talents. It is the best league in the world. I'm sorry to inform you that England this idea that the Premier League has these Warriors and the Bundesliga has nothing is just ridiculous. Preference of League depends on the person but based on the data and what the league can offer, it is by far away from the best league in the world at the moment; how long will this last? it is unclear but does the visceral reaction to this show that those criticizing this league this look at the champion and then move on? This is the best league in the world, whether people like it or not. This was an opportunity for people to try to find some way to argue that this is not a top League; it is utterly ridiculous and just shows how uneducated people are. Hans flick is largely expected to become the Germany coach after the European championships. As far as Bayern's biggest competitor, RB Leipzig Julian Nagelsmann, has said he does not plan to raid his Squad out of respect, time is changing in Munich.
RB Leipzig Plans and how they can Test Bayern 
Jesse Marsch, RB Salzburg coach it's highly expected to take over Rb Leipzig; just because Julian Nagelsmann went to Bayern and they have the best team in the world does not mean it cannot be stopped next season. Bayern Munich lost to a relegation side this weekend and in two games against Union Berlin, dropped points. The Bundesliga teams know how to play Bayern Munich; the difference is the Talent, not the conviction. RB Leipzig needs to do one or two things really challenging next season. RB Leipzig lost two center-backs. I would replace one of them with Koulibaly. RB Leipzig scouting department will find another cheap deal to get themselves. Another one, not to mention Konrad Laimer and Tyler Adams, are two different players on this team already capable of playing that role again; if they were to sign a 20 goal scorer this summer, they could win the titles that simply. It's not more complicated than that. So for those of you who think this league has become a joke, as uneducated as you are, you have to understand signing Andrea Belotti this summer would give the team the tools to push them to the brink even with Julian Nagelsmann coming in, so if there's any thought process about Bayern Munich running the league because of this you are were sorely mistaken. This is still open season by Munich will be the favorites next season, but they will be tested All Season like they were this season, a with a striker, in Leipzig, they can tip them over. Even win the title with the right signings.
Champions league Race Shake-up 
The Champions League race this season in the Bundesliga has just heated up extensively. For the large majority of this season, The overachiever's Frankfurt and Wolfsburg, I've been staring at Champions League qualification. Both teams were not expected even to be in this conversation yet stand at the Forefront of it. However, even though both teams stay in their spots Frankfurt and Wolfsburg or dealt with a brutal blow this weekend as Dortmund are closing in on qualification after 7 points out not that long ago. Wolfsburg lost Frankfurt and Bayern two extremely tough games; the scheduling kind of screws them in certain respect than this weekend, despite outplaying Dortmund for 90 minutes 2 Erling Haaland moments buried them in a 2-0 loss. Frankfurt got stunned by Gladbach and lost this weekend against Bayer Leverkusen behind the brilliance of Moussa Diaby and Leon Bailey. The Winger Duo propelled Bayern Leverkusen to pull off the upset as they beat Frankfurt 3-1. Both of these teams are on the verge of making the champions league for the first time in a long time. Frankfurt has waited 60 years for this; it would be ultimately devastating if they came up short. Then on the other side of things, Wolfsburg has not been involved in this competition since they blew a 2-0 lead two, then Cristiano Ronaldo's Real Madrid. Meanwhile, Dortmund is in this competition every year and just has not backed it up in the league; based on the totality of the season, they do not deserve it, but they are within striking distance of accomplishing it. Frankfurt, despite the loss, looks to make the competition still as their strength of schedule very much goes in their favor. Wolfsburg also has a very winnable schedule with truly only RB Leipzig being a true talent for them. Dortmund has the Superstar Erling Haaland there the more talented team and has a legitimate chance of making the Champions League. They essentially need to win every game. If a Wolfsburg Frankfurt drops points, they can still bargain themselves into it, but Dortmund plays RB Leipzig next week; if Dortmund loses and Frankfurt and Wolfsburg win their games, it's going to be pretty challenging to overcome. It will be tight all the way into the end and after by Leverkusen and Dortmund won this weekend, they have closed the Gap extensively if a point apart from each of them. In the end, Wolfsburg and Frankfurt still should make the Champions League and I still backed them to do so, but if Dortmund beat Leipzig on Saturday, everything will fall into place, and they will feel that they can close it out and make the Champions League this fight having to play catch-up. The Champions League race is on only three games left; anything can still happen.
Robert Lewandowski Still Can Break or Reach Scoring Record but will take something special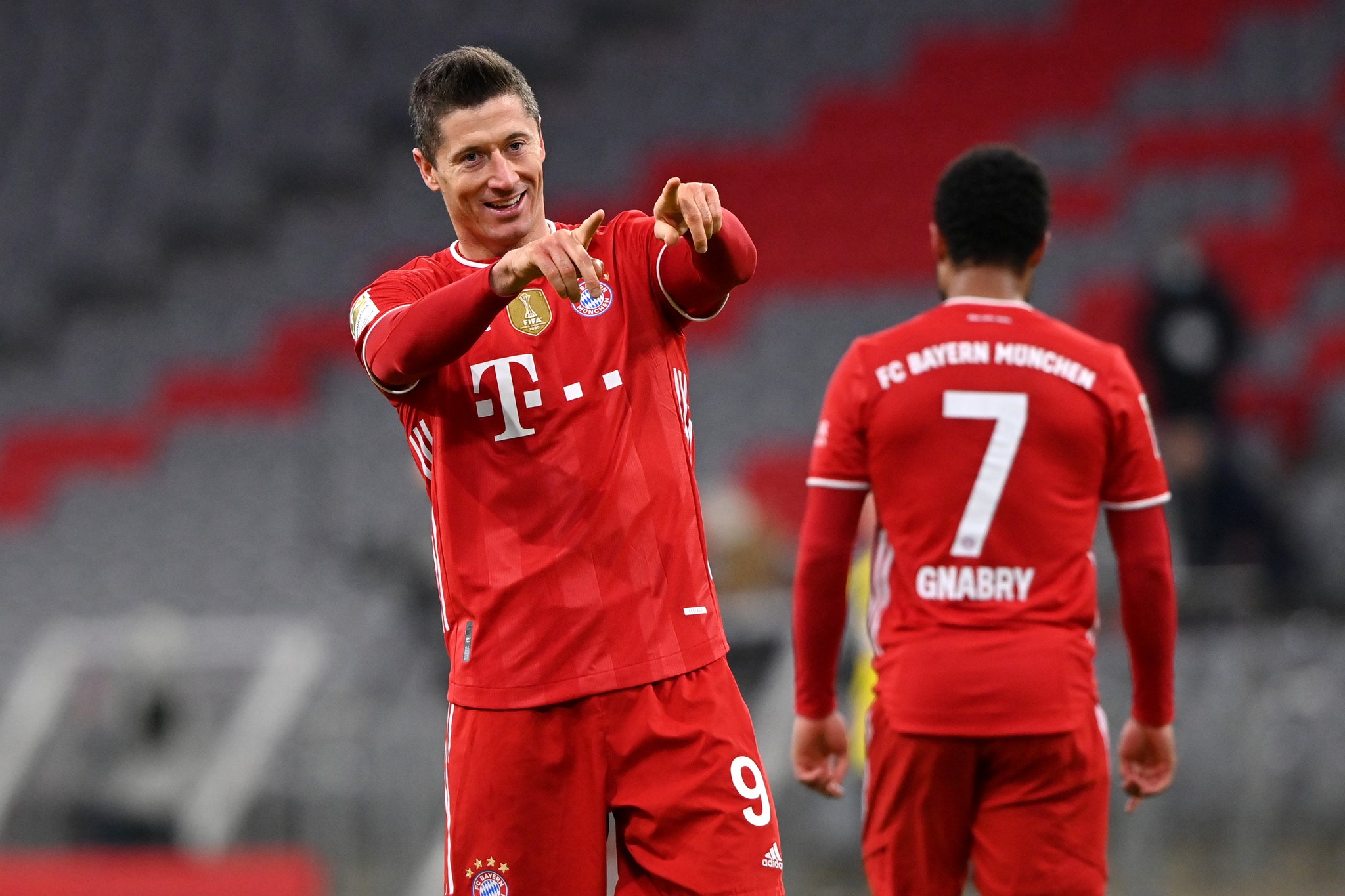 Bayern Munich was stunned this weekend, but Robert Lewandowski did get a consolation goal in the 90th minute. Why is that important? Because that was his 36th League goal in the season and with three games left. The all-time record for Bundesliga goals is 40 by Gerd Muller. This will be very complicated for them to pull this off, but Bayern Munich has the players who surround him to give him service in these last three games. He needs four goals to tie the record and 5 to break it. Unfortunately, it has come down to the very end; because of his injury, he may not be able to pull it off, but I give him a puncher's chance because he's Robert Lewandowski. If he gets at least one brace, I think there's a possibility he can pull it off, but it was such a small amount of game it doesn't seem a little difficult for him to do so. Had he never been injured, he would have already broken the record, and Bayern Munich probably would have gone through against PSG in the Champions League. But remember, he is a scoring machine; he's got 45 goals this season despite being injured for three weeks; if he can find his form early in the next 3 games, he certainly has the possibility of breaking it. It will be tough, but I genuinely believe he can pull it off; whether he will is a difficult question; all he needs to get is some Rhythm and service from teammates, and it will happen for him, but that's easier said than done.
Mainz Stun Bayern as Safety is more or less Confirmed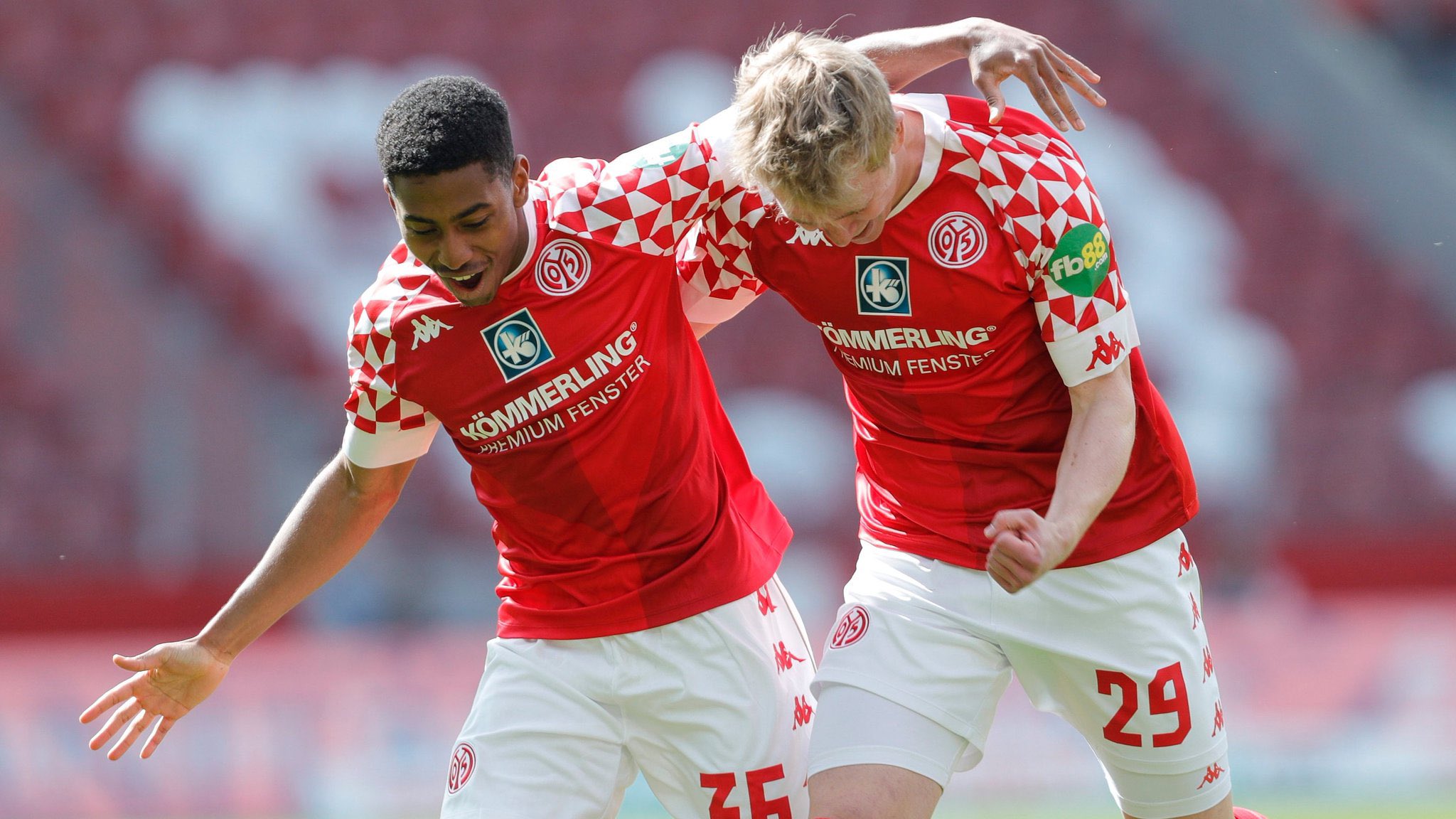 Mainz was a team deep in the relegation Zone who got a shocking Victory against Bayern Munich, scoring twice in the first half and holding them off until the very end. Probably their most impressive victory of the season. For a large part of this campaign, they have been near the bottom of the table, and they just seemed highly likely for relegation. While it's not over yet it seems like they have more or less pulled it off. They beat Bayern Munich and RB Leipzig this season; the win this weekend almost confirms it as they shot all the way up to 12th in the league. It's pretty astounding considering how significantly they struggled this season, especially during the first half of the season. They finally got the momentum going to take them some big points, and it looks like they will survive the season. A big performance beating Bayern Munich is something they'll remember from the season next year; they're going to have to fight for their lives again; there's no doubt about that. Still, they can sleep well at night knowing they beat the champions and deny them of winning the trophy as they will have to wait another week. The Bundesliga Glory was delayed because Mainz prevented them from lifting the title in their stadium as Mainz found a way to beat Goliath at home. It's been an up-and-down season for them, but it seems like they've escaped it with a massive victory and in the closing stretches of the season.