Cagliari will Survive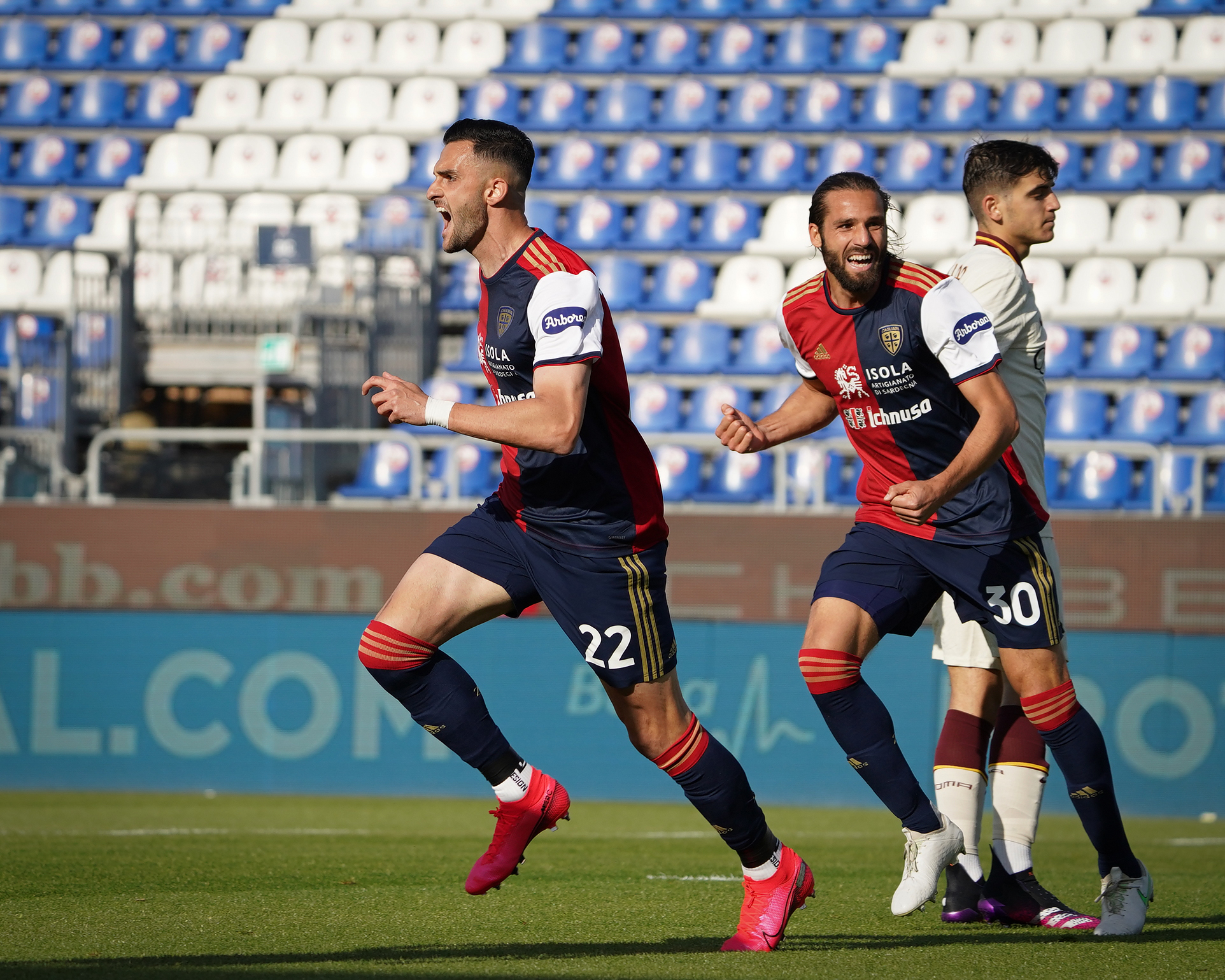 Cagliari has been at the bottom of the table the majority of the season. Ever since they got on that losing streak before the Midway point, they have been struggling to pull themselves out of that position. It seemed inevitable that they would come up short largely because of the distance between themselves and the safety zone. However, suddenly they found a way just slowly but surely to give themselves a considerable possibility of survival. Cagliari, under DiFrancesco, could not do anything; they struggled immensely and looked like one of the worst teams in the league despite the obvious talent that they have. with the likes of Alessio cragno, Joao Pedro, Leonardo Pavarotti radja nainggolan, and Rising Star Razvan Marin. They were far too talented for doing this poorly. This is a team that should have been wandering in the middle of the table. Instead, because of poor coaching, they ended up in the relegation zone, and it looks highly likely that they were not going to escape the drop. However, they seem like they have found a way to get out of it, and as it stands there out of the relegation zone. Torino still has a game in hand against Lazio, but if Cagliari keeps up there, they will find a way out of this. They have picked up nine points over the last three games, and after beating Roma yesterday afternoon, they are in serious Contender for survival. The team may be changed in the coming months. Still, after the performance, they displayed despite having barely any of the ball, their strategy worked against Roma as it did again in their previous two games. They let Roma have the ball dominate possession. Cagliari just sat back and took advantage as they attacked Roma and converted; they have been in shootouts over their last two games. They were prepared for the challenge at home against Roma. With the points that picked up yesterday, they're more or less position themselves to survive the season. I don't believe they will be relegated this season; they will find a way to get through; they are an incredible form, and if they just maintain the way they are playing, they will escape the drop. After last night's Victory against Roma, it has made things crystal clear Cagliari are in really good form, and as long as they maintain the way they are playing, they will be back next season in Serie A.
Razvan Marin in the REAL DEAL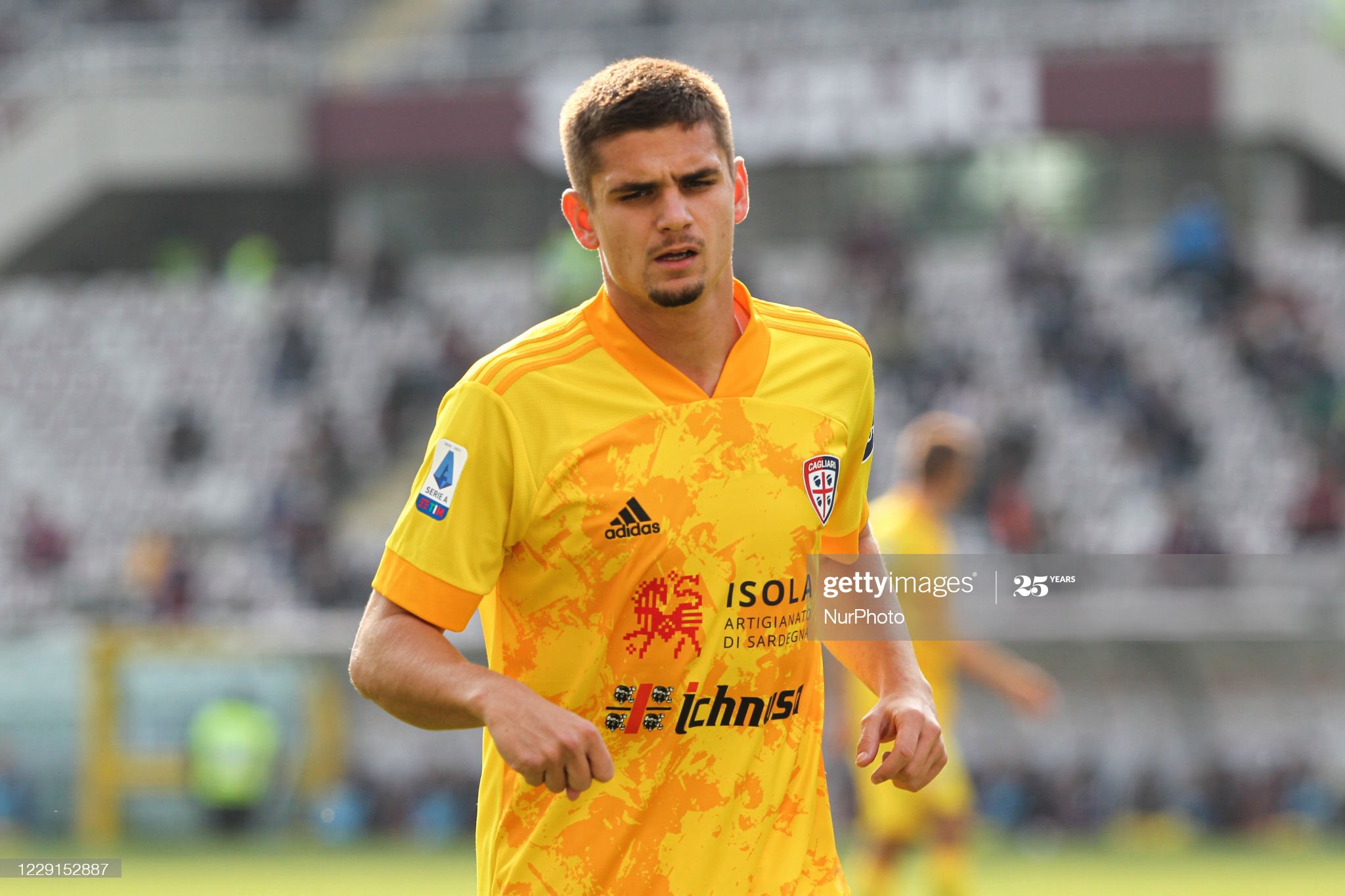 Razvan Marin has seemed to become the driving force behind Cagliari's relegation fight. The Romanian midfielder has quietly become one of the very best in the league this season. Among the teams outside the top six, he is one of the crowning jewels of the bottom half of the table. Statistically, he may not have the best stats among players at his position. However, I think it's an important thing to remember he is a defensive midfielder. Even though defensive midfielders have become more high-scoring, the responsibilities of a defensive midfielder are not to score goals, even Supply them; it's about all the other things. Even the last couple of weeks, he's starting to show what kind of talent he actually is. The Romanian midfielder has turned out to be one of the most interesting cases of the transfer market going forward. Whether or not they escaped relegation, I think at this point is irrelevant. He is Justified a more significant move despite only having been at the club for one season. He is doing a lot more with less. With a more talented or a more come-back to team ideally in the top six, he will have the capability of becoming even more spectacular. His defensive presence is exceptional, and he has become a classic box-to-box midfielder. Over the last couple of weeks, he has shown his capabilities to contribute in both attacking and defensive sequences. The most extraordinary thing that we have seen from him lately is his range. Even though Razvan Marin has only scored five goals this season, many have come from well outside the box. He has been one of the most underrated players in the league this season and only shows incredible qualities. He has lifted this team out of the relegation Zone almost by himself; even if he's not always scoring the goals, he is either scored or supplied a goal in each of their last three games. And after the performance against Roma this weekend, it is the second game in a row in which she has had to go contributions in a game. He is still relatively very young and is starting to become something exceptional. In the game against Roma, his goal gave them the 2-1 lead before they ultimately got another hitting a perfectly play strike into the bottom corner from outside of this area code; a vicious hit truly is a remarkable young player. Over the last week, even though he may not have a brand name, he has been one of the most consistent midfielders in the league and honestly one of the best performances we have seen in the last couple of weeks. He may not be getting recognized for things like this very often, largely due to his team, but again Razvan Marin has come up massive in a huge game. His contribution in the last three games is largely why they will survive relegation. He will be looking for a bigger move this summer, and because of how underrated he is, he could get it done for relatively cheap. Among the teams at the very bottom, I believe Razvan Marin considering his age, has more to offer than Simy despite how great he has been. Against Roma in a really big game, he has shown how valuable he has been to this turnaround. It has been a sensational season for him, and he might even be able to muscle himself into my team of the season; there's still a lot of things to consider and look into what he certainly in that conversation. Razvan Marin has given hope to the Romanian national team; considering what he's been able to do over the last couple of years, he only seems to get better and better, and he's not even close to reaching his prime, yet I don't know who it is but whoever lands him in summer will feel like they got one of the bargains of the year, Razvan Marin, he is the real deal even if nobody knows it yet.
Dead Season; Sarri In?

We have seen Roma's season collapse in front of our eyes. At one point, it looks like Roma were the overachievers of Italian football this season. They were in 3rd and 4th Place for most of the first half of the season, then something happened they started collapsing. Roma, uncharacteristically with picking up points in every game that did not include the top 6 we have never really seen that their mama always seems to lose the small games, but it seemed like it wasn't going to be the case. Injuries and their dipping form caused the damage to collapse completely. They went from a top-three team to not even in the top six. Roma continues to struggle and is not in good form whatsoever. They got a surprising draw with Atalanta in midweek but could not keep things going. The thought was it was a momentum push, something that was going to propel them forward, but it's the exact opposite. Roma did not wait very long to come to see their first goal, and they struggled throughout; they did find a way back into the game But ultimately came up short as they continue to struggle. The Europa League semi-final has been a huge accomplishment for a team that has gone a lot further than many expected. However, Roma only has a slight chance in their semi-final match up against Manchester United. It would be great if Roma could win their first trophy in over a decade, but ultimately I believe a Villarreal will end up winning the Europa League. Roma won't get to the final or are unlikely to, and even if they're able to pull it off, Villarreal will beat them. Some changes will be made in the coming months, one of which has reportedly come to fruition. Maurizio sarri is expected to take over at the start of next season. Paulo Fonseca has done the best job he could over his two years in the capital, and maybe it is harsh, but Roma must move on. There is still a slight complication as he would behave to be released from his Juventus deal that is still paying him salary Despite not being stacked at the end of last season. But the former Napoli and Juventus coach seems to be interested in the project, and if Roma can surround him and allow him to get the players that he wants, he can turn this thing around match the way he did with Napoli those many years ago. There is optimism that Roma has found their coach for the next season, but this season itself has burst in Flames. The Europa League truly is the only thing left to do this season. Roma will get 7th this campaign and will miss out on Europe; it's been a challenging second half of the season; after yesterday, they have no chance I'm making the Europa League. Dan and Ryan Friedkin seem to be preparing for the future, which is the best thing they can do so they can hit the ground running when the transfer window opens. Roma's Europa League Journey has been very impressive and has been the one bright spot of the season, but all in all, this is a season to forget as Roma continues to crumble in the closing stretches of the season.