Leon Bailey and Moussa Diaby vs Frankfurt
Bayern Leverkusen pulled off a massive upset against Frankfurt this weekend. As they put together a tremendous performance against one of the best sides in the Bundesliga as they potentially shake up a Champions League race even if they're not a part of it, they put a dent in Frankfurt. It was a collective team performance from Bayern Leverkusen as well as a highlight show from the goalkeeper. As strange as this may sound, I'm going to give some praise to not one but two Bayern Leverkusen Stars from the same game. The individual brilliance a two of the most explosive and fascinating Winger's in the Bundesliga. It is very underrated and underappreciated Moussa Diaby who makes this list for the first time, and Leon Bailey. for whatever reason, the two of them end up under the radar despite being some of the most explosive attacking players in the league. This was a massive game against Frankfurt and even though it meant more for Frankfurt than did for Bayern Leverkusen, they want to continue to drive that momentum and play to their potential. It was a callous game between two teams that wanted to prove a point. However, the entire game came down to the individual performance from Leverkusen and their two Wingers. I'm going to try to break this down one at a time. The game truly changed when Moussa Diaby came off the bench. It didn't take them very long to connect with each other. Moussa Diaby picked out a perfect cross inside to Leon Bailey. Each of these sequences we're equally as impressive. Moussa Diaby was heading across from so far out yet so accurate to Leon Bailey ziplined a touch that just squeezed through the goalkeeper's legs to give Bayern Leverkusen the lead ultimately. Leverkusen went on to double it this time, it was Leon Bailey doing the setup a beautiful through ball inside to Lucas Alario; they gave them a second late in the game. Frankfurt ended up coming back through Andre Silva before Moussa Diaby got his second assist of the game, setting up Demirbay, who hit a rocket from well outside the box following the through Pass provided by Moussa Diaby ultimately allowing Bayern Leverkusen to kill the game once and for all. Both Leon Bailey and Moussa Diaby had two-goal contributions. Leon Bailey is the orchestrator of this game, scoring a goal and supplying another, while Moussa Diaby comes off the bench supplying two assists Bayern Leverkusen's 3-1 victory. The amount of production they have gotten from these to this season in all competitions has been genuinely remarkable because Bayer Leverkusen isn't as big of a club as others it gets sidetracked to how productive they have them. Leon Bailey, who I recognize for the second time, has scored 15 goals with 11 assists this season in all competitions. Meanwhile, Moussa Diaby has score 10 with 13 assists. Between the two of them, that's a total of 49 goal contributions. Outside of Andre Silva and Filip Kostic, that is the second-best in the Bundesliga. Bayern Leverkusen doesn't have nearly the quality of Frankfurt; they have done this almost without any attention or recognition of it. Indeed, it hasn't been a great season, but the individual success of the Wingers that they have in the way they have connected with the rest of the team has been inspirational. My guess is it will be challenging to hang on to both of them, but I would be insecure about breaking up the best pair of Winger's in the Bundesliga in a big game against Frankfurt; Leverkusen pair showed exactly who they are if they can build other parts of this team this Bayern Leverkusen PSI can go up a level and make it back into the Champions League. Keeping them together is going to be the icing though they can't break them up if that is their ambition; it's going to be interesting to see what will happen in the summer but based on Leon Bailey and Moussa Diaby as a pairing, they are truly phenomenal, and that was shown this weekend.
Erling Haaland vs Wolfsburg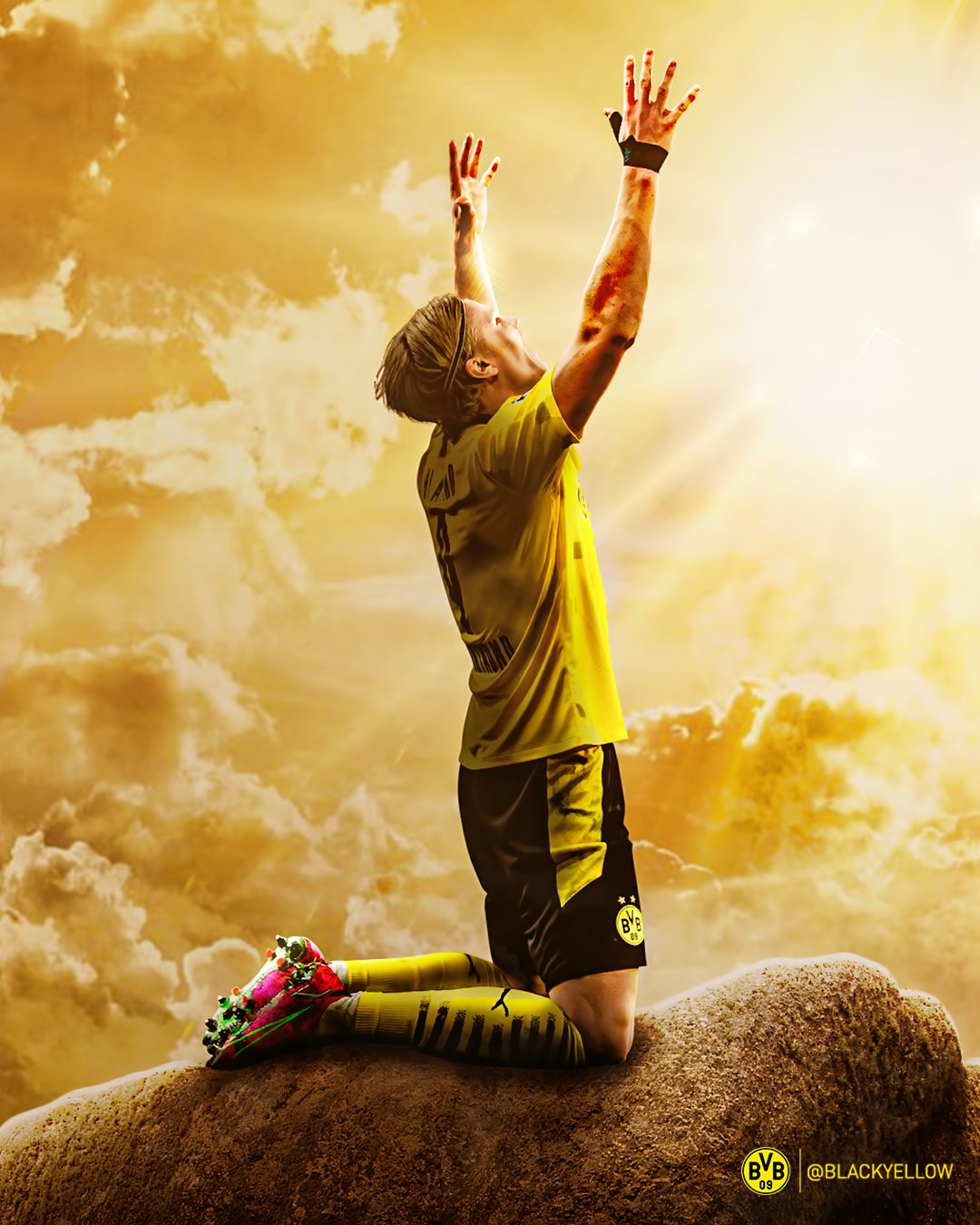 Erling Haaland is one of the most exceptional young talents the game has ever seen. He is right there with Killian mbappe. While neither one of them genuinely compare tube Leo Messi and Cristiano Ronaldo in their early years, what the two of them collectively have been able to do at such a young age is truly mind-blowing. Erling Haaland, it's built; differently, he's unlike anyone have seen at this level. He is physically imposing with rapid speed and dribbling ability. Usually, a player of his size and stature would not have the status of pace and athleticism that we have seen from erling Haaland week in and week out. It's scary how good he can end up becoming. Even though he is massive and super athletic and a knack for a goal like no other, he is still relatively skinny. If he were to add some pounds of muscle, he would be mutually Unstoppable. That was abundantly clear in the game on Saturday afternoon. This was a do-or-die match for Dortmund; they needed to win this, or any chance of Champions League football goes up in flames. They still have a lot to do; they cannot lose the rest of the season, and over three teams fighting for Champions League football, they have the hardest schedule. There's just something very different about the impact erling Haaland has had in the Bundesliga so far. He came up big in a game that Dortmund needed to win without the three points against Wolfsburg; their Champions League dream would have died. Wolfsburg outplayed Dortmund the majority of the game. It came down to individual brilliance; that's what separated Dortmund and Wolfsburg yesterday afternoon. The Wolfsburg defense did a pretty good job on him for some of the game, but too incredibly mind-boggling moments saw Dortmund get the two goals and get the point. A track raced down the Left Flank ending with erling Haaland calmly putting the ball into the bottom corner, and then in the second, he got on the break going from one side of the pitch to the other, although Defenders trying to chase him down his speed was just way too much as he essentially had a one-on-one from Midfield into the goal as he ultimately got his second. Certainly, one of the most outstanding performances of the weekend with all that he is done with Dortmund this season and come up any games like these is why all of Europe want to sign him. Dortmund wants to hold on to him for one more season, but if he has to leave this summer, it will take a Monumental offer of upwards of 160 million. He has been a smashing hit with a Bundesliga club and only continues to show week in and week out why he is the best youngster on the planet. He has everything go scoring ability, physical size, dribbling ability, athleticism, and pace. He has every game he is getting better at ball distribution as well. I've recognized erling Haaland as a player of the week more times than any player this season. That doesn't mean he is better than every player this season, but he is undoubtedly have shown in specific games that individual brilliance has propelled Dortmund all season. Suppose Dortmund is going to make the Champions League. In that case, unfortunately, Dortmund will have to need performances like these in the last three games of the season, two of which are against a robust Bayern Leverkusen and RB Leipzig side. He was certainly the most significant difference-maker of any match this weekend. Without his unbelievable brilliance Wolfsburg would have won this game. Dortmund didn't create very many chances with the two times earlier erling Haaland gotten space to be effective there was no answer for him. He continues to show why he is on another level in a massive match against a strong Wolfsburg team that's probably going to make the Champions League erling Haaland Rose to the occasion and delivered despite Dortmund not playing very well. It takes great players to do what he just did. It just was a performance of absolute Brilliance from The Young Norwegian Superstar.
Bruno Fernandes vs Roma 
There were a lot of players last night for Manchester United that was wildly impressive. However, I watched Paul Pogba and Edinson Cavani in Serie A; they always have played well against Roma, so their performance last night, even though I didn't see it coming exactly, it was somewhat expected I wasn't stunned by their performance. Bruno Fernandes is extraordinary. I have heard Manchester United fans and Premier League fans banging list drums practically ever since he arrived; he is world-class and an incredible Talent. The main reason I was surprised by this it's because it seemed too good to be true. It took me a while to join the bandwagon and get on the train, so to speak. The reason I resisted initially was that Bruno Fernandes started his footballing life in Italy. He played for Sampdoria and Udinese. To say he flopped is an understatement he was the worst midfielder I had ever seen in Italian football he was horrendous he seemed to have very little talent whatsoever, lost the ball so many times made bonehead regularly plays I never thought for a minute he would ever reach world-class status. he certainly has it's truly remarkable the level he's been able to achieve. Against Roma, he was phenomenal. I would probably say Edinson Cavani was the man of the match, but the bigger takeaway was Bruno Fernandes because I know Edinson Cavani very well; what he did last night didn't surprise me, and I'm not saying I'm surprised that Bruno played well because I've been impressed with him throughout his kind of Manchester United, but it really clicked last night for the first time he is one of the best midfielders in the World. Do I think he is better than Leon goretzka, Joshua Kimmich, and Marco Verratti? No, I don't. However, after those three, I have a challenging time saying anyone else is better. Bruno Fernandes has 26 goals and 16 assists this season; since being at Manchester United, he has 38 goals and 24 assists. He has completely changed Manchester United; his impact is why they're now on the verge of winning a trophy and why they have the tools to challenge for the Premier League in years to come. A lot of people complaining about the number of penalties frankly, I don't care; that's not how you judge a game; if you're going to use the stats to pamper your argument, then it wasn't a strong argument, to begin with when you watch him play you see exactly how special he is. Watching this game last night, he was infuriating me because of how good he was; he was one of the best performers this week, and that includes the Champions League. A beautiful first goal for Manchester United converted from the spot, then on a counter-attack sending through Edinson Cavani for another goal. He had three-goal contributions that are half of the goals and score last night; ironically, Edinson Cavani had similar numbers, but like I said, I wasn't surprised by that. Bruno Fernandes, after last night, was nothing short of sensational. He went from the worst midfielder in Italian football to one of the best midfielders in the World; the statistics don't matter to me special, and he showed it last night. It would be hard-pressed to find a better midfielder in World football last night; he was magical, and now I truly understand what everyone has been saying.