Sampdoria 2 A.S Roma 0FT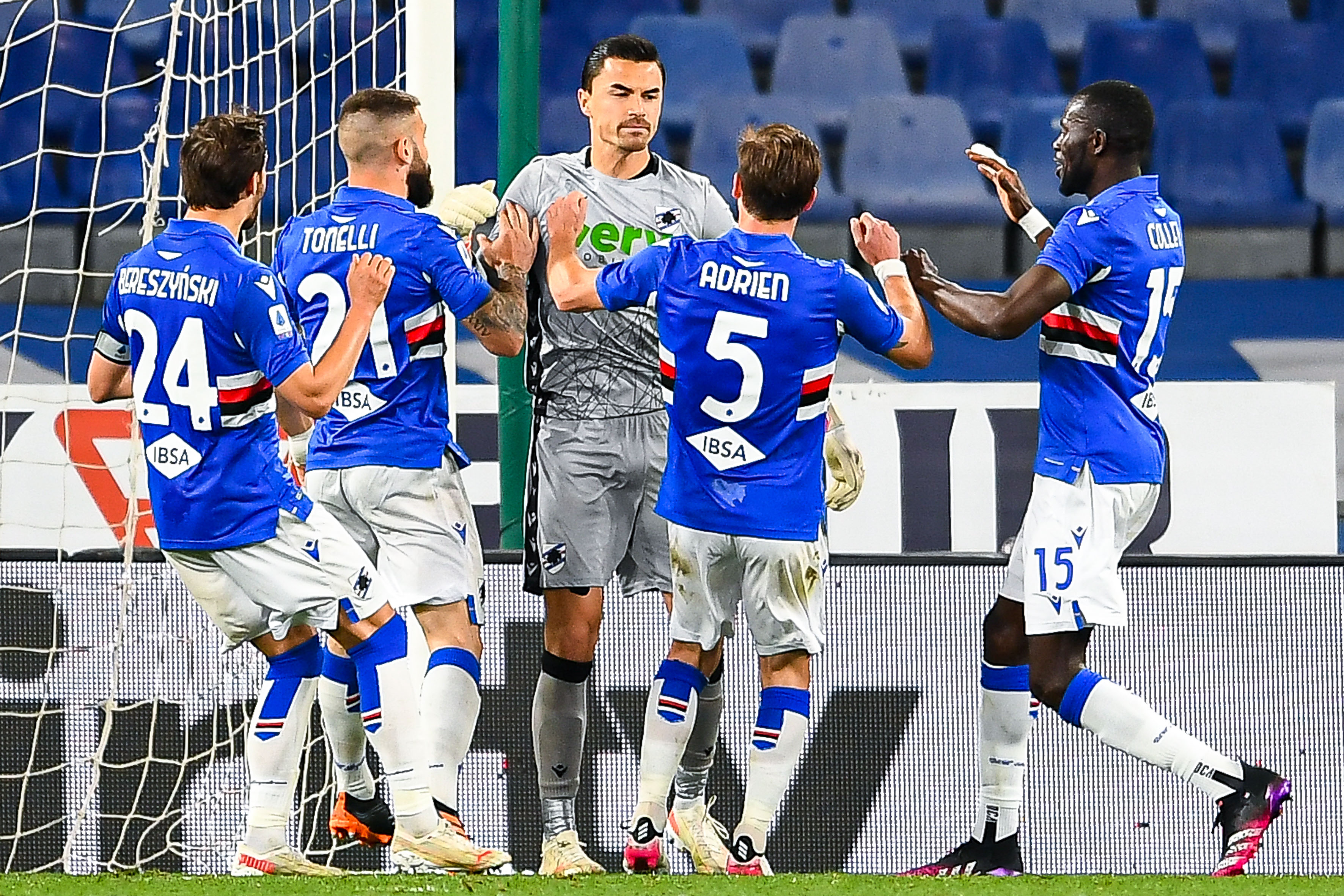 Roma was coming into this game after humiliating themselves in the Europa League semi-final against Manchester United as they fell on their face 6-2; injuries did indeed play a part in that, but nonetheless, Roma is not playing with a lot of confidence lately. They went into this game without a win in their last four games and lost their grip on 7th position. Roma, with head out on the road to face Sampdoria in the first meeting of the season, was a very tough but complicated 1-0 victory for Roma with an edin Dzeko winner late in the game. Roma was a completely different team during that part of the season; the boys would be in need of some kind of response for the way they played in the Europa League, but unfortunately, that was not the case. Roma had some excellent chances at the beginning of this game; they came close and looked like they were going to take the lead at some point. However, missed opportunities ultimately led to their demise. Sampdoria took advantage of a Roma mistake coming through was Adrien Silva, who found the back of the net as Sampdoria took a 1-0 lead. Roma tried to give them so back in the game, but it just was another abysmal performance. Roma just doesn't have it this season. With European Ambitions dead and no trophies to be achieved, they just seem like meaningless games. Roma wanted to finish the season strong, but that just wasn't going to happen. In the second half, Janko gave Sampdoria their second. Roma potentially had a way back in it when they were given a penalty, but Dzeko was denied from the spot at Sampdoria just held out for the final whistle The Host taking all three points as Roma fall on their face once again. Roma doesn't seem to have the confidence of any sort, and they continue to struggle even to put together any form to end this season. This indeed has been a season up to forget. The first half of the season in which they were in the Champions League spots was also an evening of misfortune as Roma had three goals disallowed as they taste defeat again.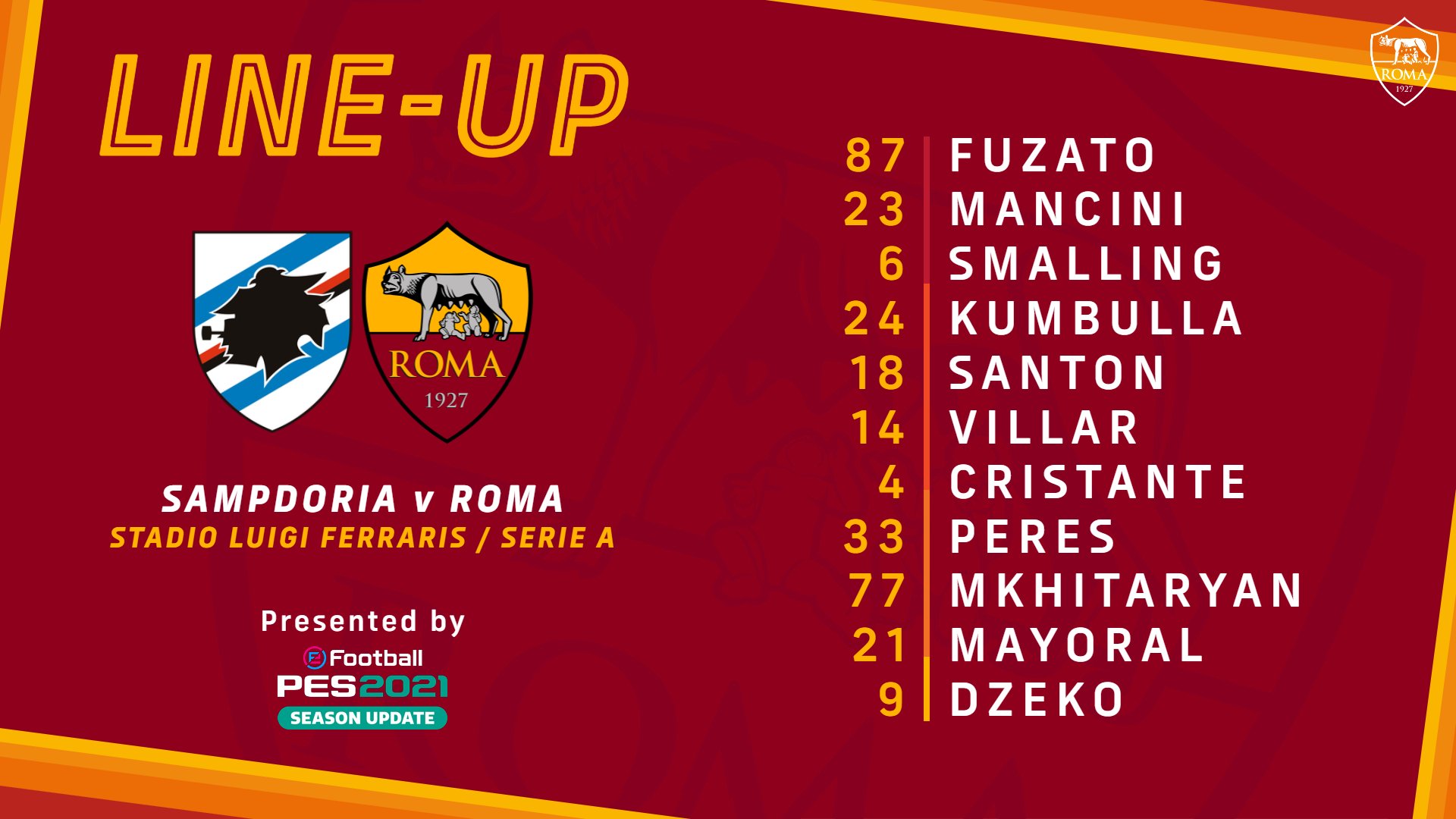 Roma ends up making a slight change of adjustment coming into this game against Sampdoria. Normally Roma operates out of the 3421 formation; however, this afternoon, Roma line up with a 3412; this will be the first time that Edin Dzeko & bojar mayoral will play together. In goal, tonight is Daniel Fuzato Roma's third-string keeper that is only played on three different occasions. Max Kumbulla returns to the side on the left, Gianluca Mancini on the right, with Chris Smalling in the middle. The wing-backs would be made up of Bruno Peres on the left and David Stanton on the right. The defensive Midfield Duo would be Gonzalo Villar alongside Bryan Cristante. In as the false 9 would be Hendrik Mkhitaryan. Been up top as Roma strike partnership would be bojar mayoral alongside Edin Dzeko.
After preparations and predictions, the match underway in Sampdoria as Roma was looking to see if their skid could come to an end. Roma is not in a confident place right now but still felt early in this game that they could have capitalized on some early chances. Roma was going to try bojar mayoral and Edin Dzeko together. Mayoral nearly scored with a searing strike from the side of the box, but a deflection off the defender prevented what could have been a goal. A minute later Kumbulla saw his header deflected as Roma looks promising in an opening couple of minutes. Henrikh Mkhitaryan then fired a deep strike from outside the box, coming off a corner but just didn't have the necessary touch. The Armenian was one of the few standouts for Rome, and you see it there early with a great crack at goal. Roma did seem very optimistic as far as the way they played. Sampdoria tries to hit back with Gabadini strike from close-range denied by The Keeper. Roma stayed in control when a few minutes later, Chris Smalling saw his header save. It looked like Roma we're going to take the lead when edin Dzeko was through on goal, striking it into the back of the net, but it was wiped off because of offsides. Sampdoria, all of a sudden, got forward and seemed like they were on the verge of something. Verre came close missing to the left before Thorsby was denied. 7 minutes later, Roma had the chance of the game when edin Dzeko cut through the side of the box; everything was brilliant until the Finish at his strike hit the side netting. In the 45th minute, Sampdoria took advantage of a Roma mistake; a horrible back pass led to Adrien Silva finding the back of the net at Sampdoria took a 1-0 lead. Effectively ending the first half in front.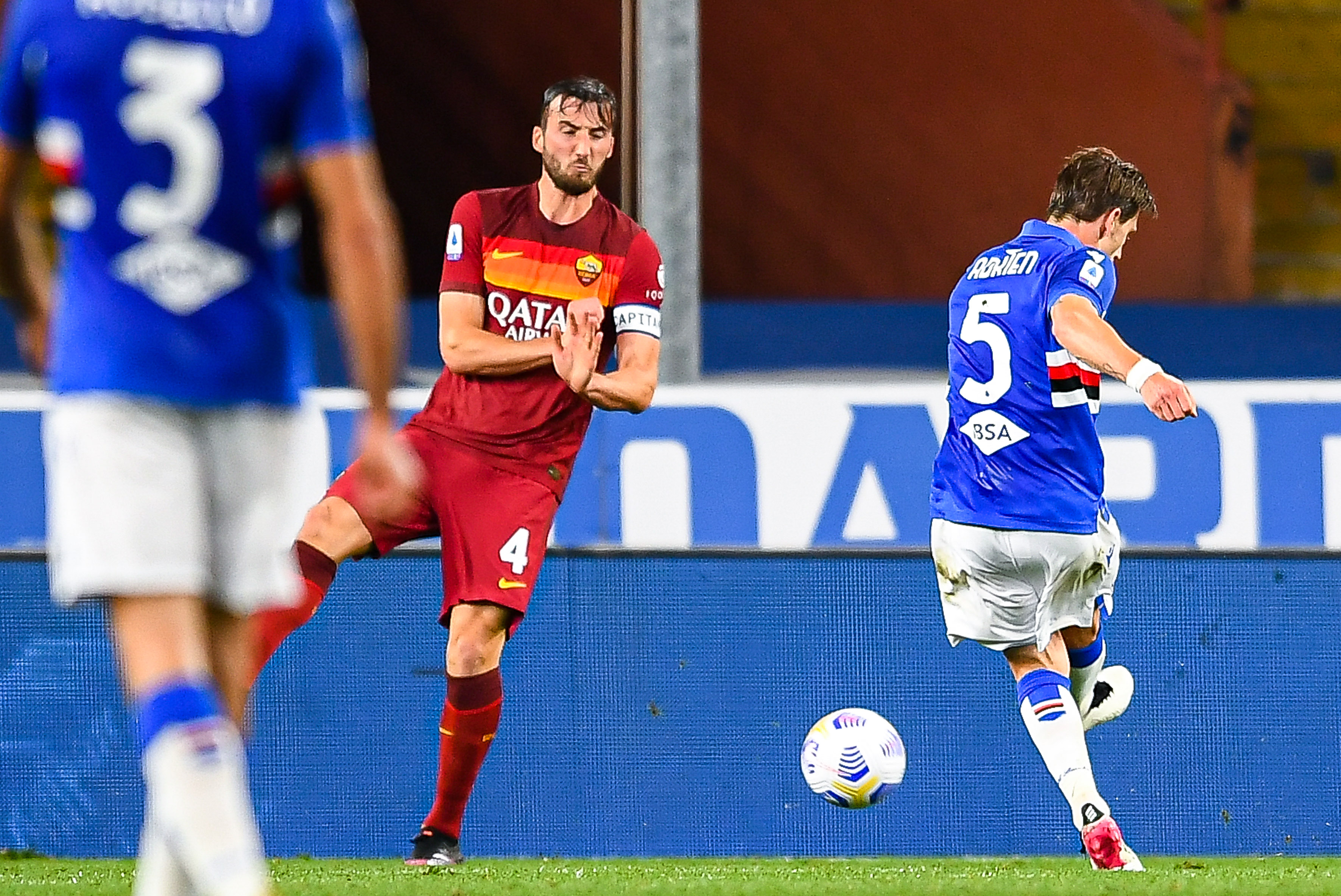 Roma was playing reasonably well up to that point, but missed chances cost them in the end at Sampdoria take advantage of the mistake and put themselves in front. It would be a back-and-forth second half with a very limited amount of chances from both sides. A shot wasn't even registered until the 62nd minute when Omar Colley connected on a header that fired wide. Roma to make their first chance of the game as Rodger Ibanez came in for Max Kumbulla. A minute later, Sampdoria got on the break, and Jakub Jankto finished off the chance as Sampdoria took a 2-0 lead. Shortly after, Javier Pastore and Rick karsdorp entered the game. Bojar mayoral scored a beautiful goal but was taken off for offside Roma's 2nd goal taken away by video review. In the 71st minute, Roma was given a penalty after a handball, but unfortunately, Edin Dzeko was denied from the spot. There were some chances late in the game being exchanged from both sides, but in the end, Roma could not find their way back in the game as they lose yet again; they are now winless in their last six at Sampdoria provides more misery on them.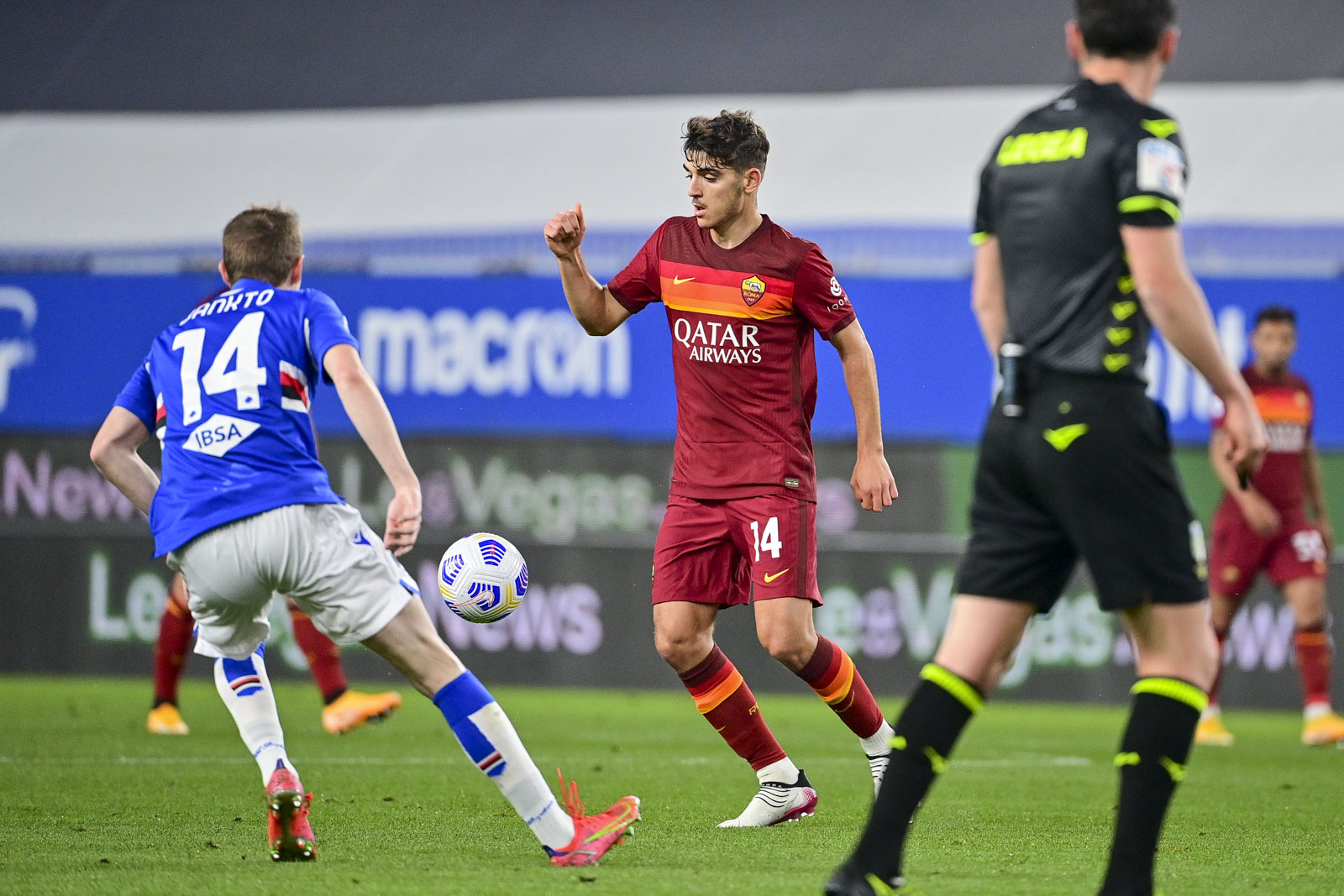 It was yet another rough performance from Roma. They have now not won a single game in their last six and continue to underperform during the second half of the season. There's a particular argument that Roma was unlucky they did have two goals disallowed and a penalty missed. However, Sampdoria was just the better team. Roma was dealing with significant injuries and tried to adjust the team to put up an encouraging performance. It's just more of the same; this season is all but over now. As it has been for the last couple of weeks, there's nothing to play for, and even more so, they could drop down to 8th Place; they don't have any confidence whatsoever about them, and this was not an encouraging performance. Picking apart a team from the relegation zone is the only thing that can re-energize them for this closing stretch of the season this has gone from one of the best seasons to one of the worst seasons exceptionally quickly. There are going to be many changes made in the summer, but this was just more of the same for Roma. A big mistake was made on Sampdoria's first goal, and they let him do a break on them on the second. They got themselves in a hole and couldn't bring themselves out of it. Roma has many important players injured the Roma Shirley should have put up a better display than what we saw tonight. They are good enough to get a point, but right now, I have no explanation for what is going on; it's just continued frustration for Roma.