Score: Wolfsburg 3 Union 0FT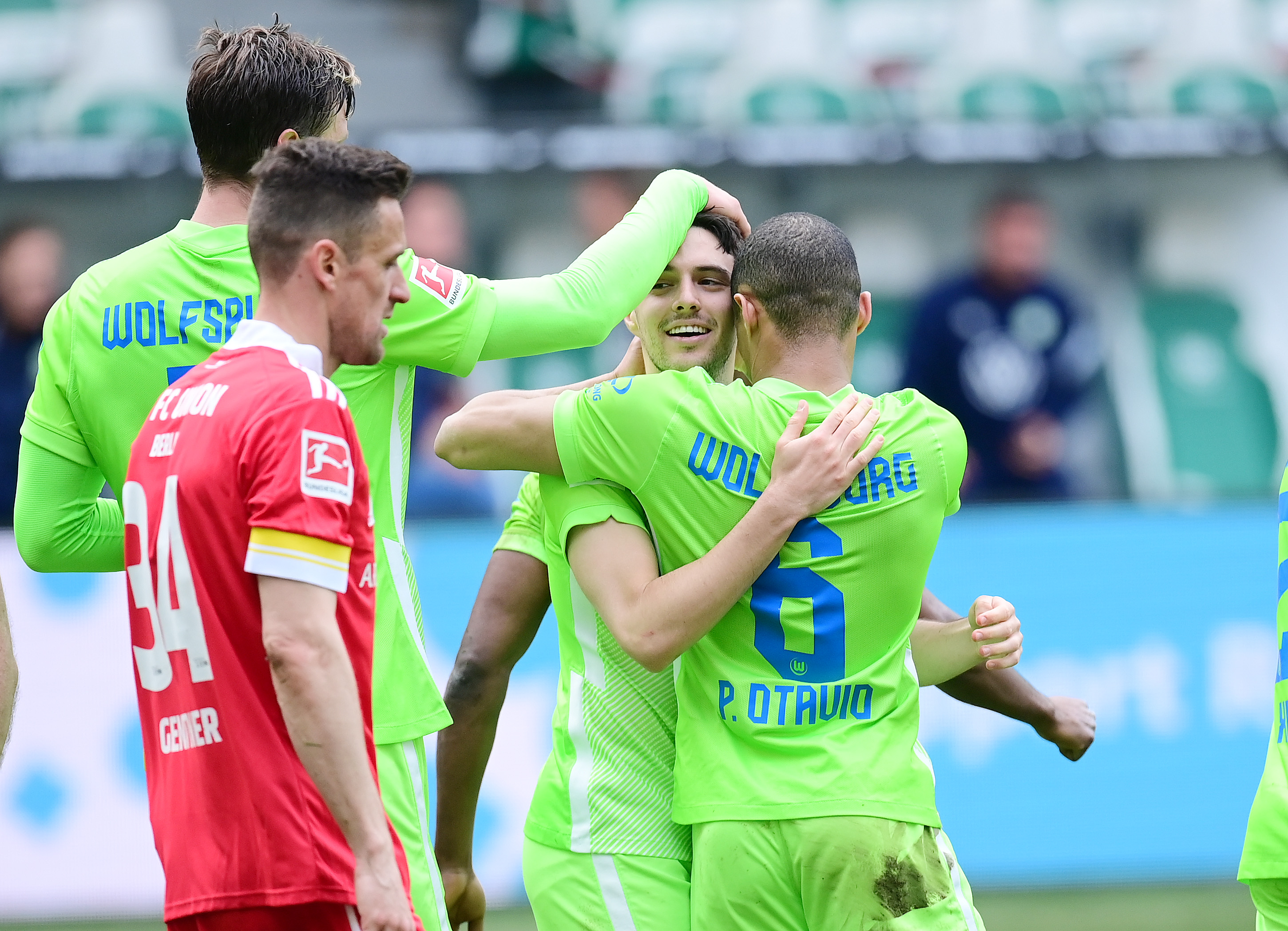 Following a disappointing loss to Dortmund two weeks ago, Wolfsburg returns to action after a week off as they prepare to continue their fight for Champions League football next season. They still are in a good position as long as they continue to pick up results as it is a very tight Champions League race between Wolfsburg Frankfurt and Dortmund, all only been separated by a few points. They will be at home at the Volkswagen Arena preparing for a matchup against Union Berlin, a team of European Ambitions of their own. It was a 2-2 draw in the reverse fixture as Wolfsburg looked to do much better this time out. It ended up being a very comfortable outing for Wolfsburg. It was an exceptional day for the Croatian Winger Josip brekalo that had a day he will never forget. Twelve minutes into the game, Wolfsburg took the lead through an absolutely outrageous strike from Josip brekalo. Wolfsburg controlled The Possession and found different ways to be effective in the first half; they were pretty unlucky not to have scored more than they did. Union Berlin did an excellent job in the first half defensively, even though they did not provide too much in that first half. They eventually got themselves in position in the closing stages of the first half, so Wolfsburg took a 1-0 lead after 45 minutes. In the second half Union Berlin came out highly aggressive and even looked like they were on the verge of breaking through and potentially getting an equalizer. A pressurized the Wolfsburg defense but never really broke through. Josip brekalo got himself a second what's another outrageous strike to get his brace. At that point, Wolfsburg started to pull away and ultimately all but secured the three points. Then, at the very death of the game, Josip brekalo got himself the Third to score his first-ever hat-trick in his 100th Bundesliga game. Wolfsburg went on to win 3-0 as they collect all the points and continue to close down on Champions League qualification it was the Josip brekalo show as Wolfsburg role.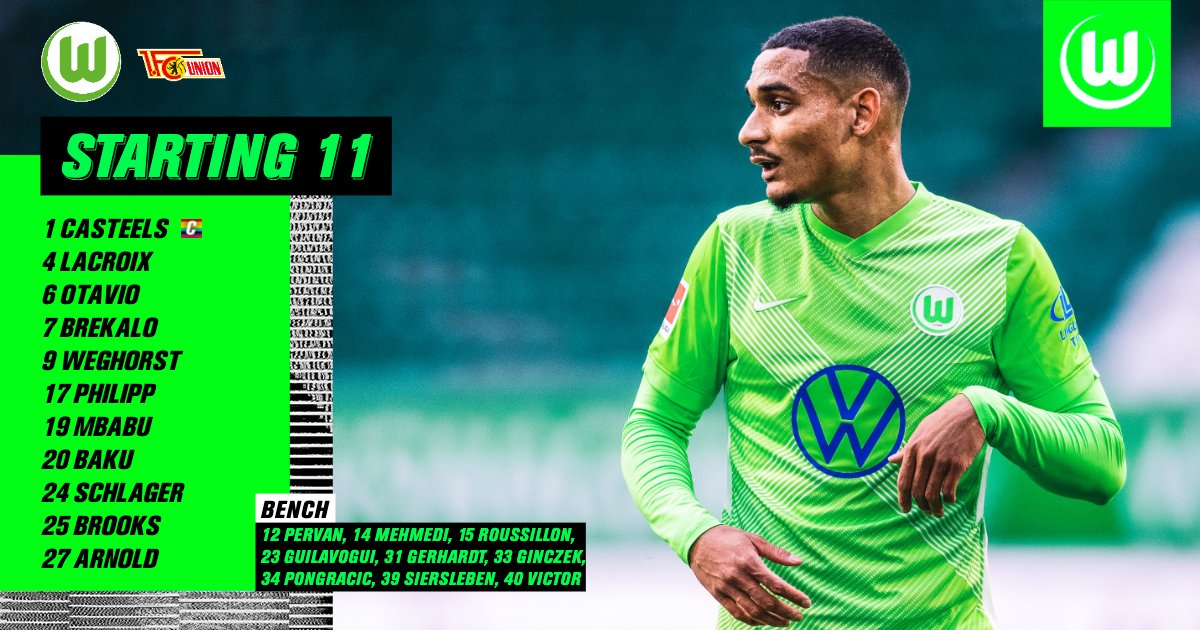 Wolfsburg operates out of the 4231 formation. In goal, as always, would be Konan Casteels. In at left-back would be Pablo Ottavio, the center-back partnership would be John Brooks alongside LaCroix, and then Milan Mbabu at right back. We would see the defensive Midfield pairing of Maximilian Arnold and Xaver Schlager in central Midfield would be Max Philip on the left-wing would be Josip brekalo on the opposite side would be Babu then up top the main man for the wolves wout Weghorst.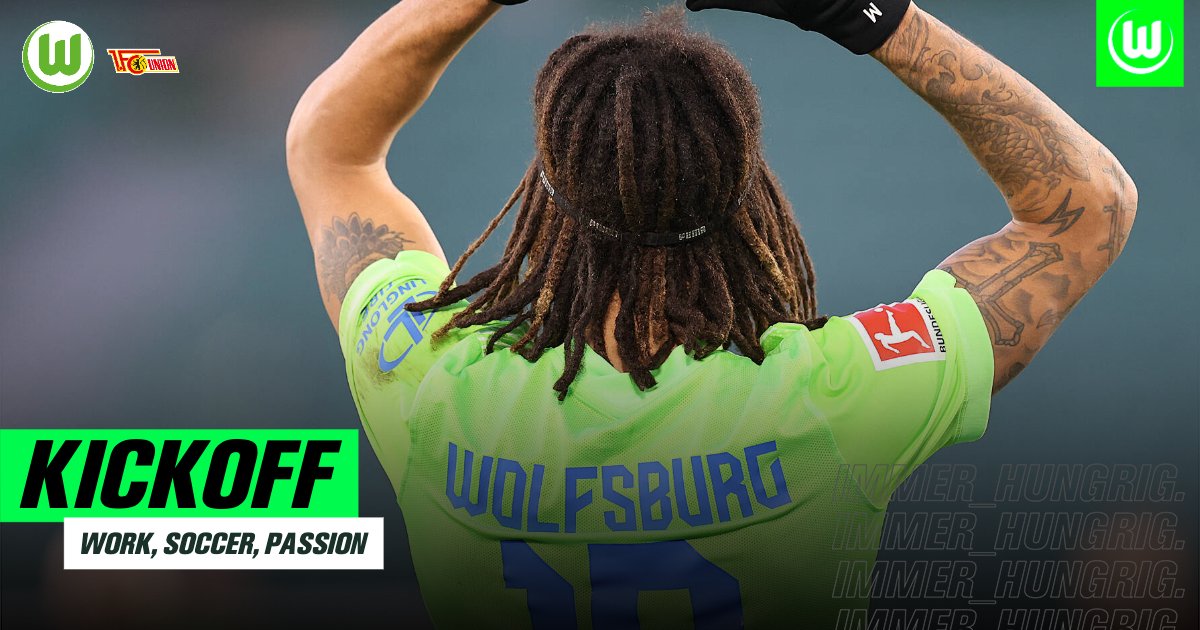 After preparations and predictions, the match got underway at the Volkswagen Arena in Wolfsburg. Wolfsburg was still in Hunt for Champions League football as they were set to rebound after a disappointing loss to Borussia Dortmund as they took on Union Berlin at home. It turned out to be a speedy start for Wolfsburg. They found ways in the early parts of the game to get in dangerous positions. Just minutes into the game, Paulo Octavio ripped off a deep shot that the goalkeeper denied. A very early course of action to start the game. It wasn't going to take very long for Wolfsburg to push themselves in front in the 12th minute Josip brekalo ripped off a stunner from outside the box, curling his strike into the top Corner, leaving the goalkeeper not a chance in the world to save it. Wolfsburg would take a 1-0 lead as a Josip brekalo scored his seventh goal of the season. For much of the first half, Wolfsburg had a significant advantage in possession. Union Berlin played relatively well but did not have much of a ball at all. A little less than 10 minutes later wout Weghorst had a great chance of adding yet another goal to his tally. Came very close but his strike from just inside the box hooked to the left. About five minutes later, Wolfsburg had a fantastic opportunity to get themselves a second goal, and the goalkeeper made a jaw-dropping save when Josip brekalo send a beautiful ball into the box to find Maximilian Philip. The attacker controls the ball with his chest before hitting a superb strike out of the air in what should have been a sure goal, but the union Berlin goalkeeper makes quick reflexes denying the powerful strike from very close range. Wolfsburg was in control and continued to push the envelope Union Berlin did very well defensively as they continued to make things complicated for the hosts. A minute later, Kevin Mbabu connected on a deep strike trying for the spectacular he had the power but just put too much on it Isaac hosted over the net. It wasn't until the half-hour mark until Union Berlin even had a chance in this game. Marvin Frederic came close with a header coming from a corner. Frederick came close on another set-piece situation minutes later and then on the third time, getting the strike just wide of the goal. In stoppage-time, Maximilian Arnold attempted a highly complex shot on goal that ultimately was saved by The Keeper. After 45 minutes, Wolfsburg held onto a narrow 1-0 lead thanks to a screamer from Josip brekalo.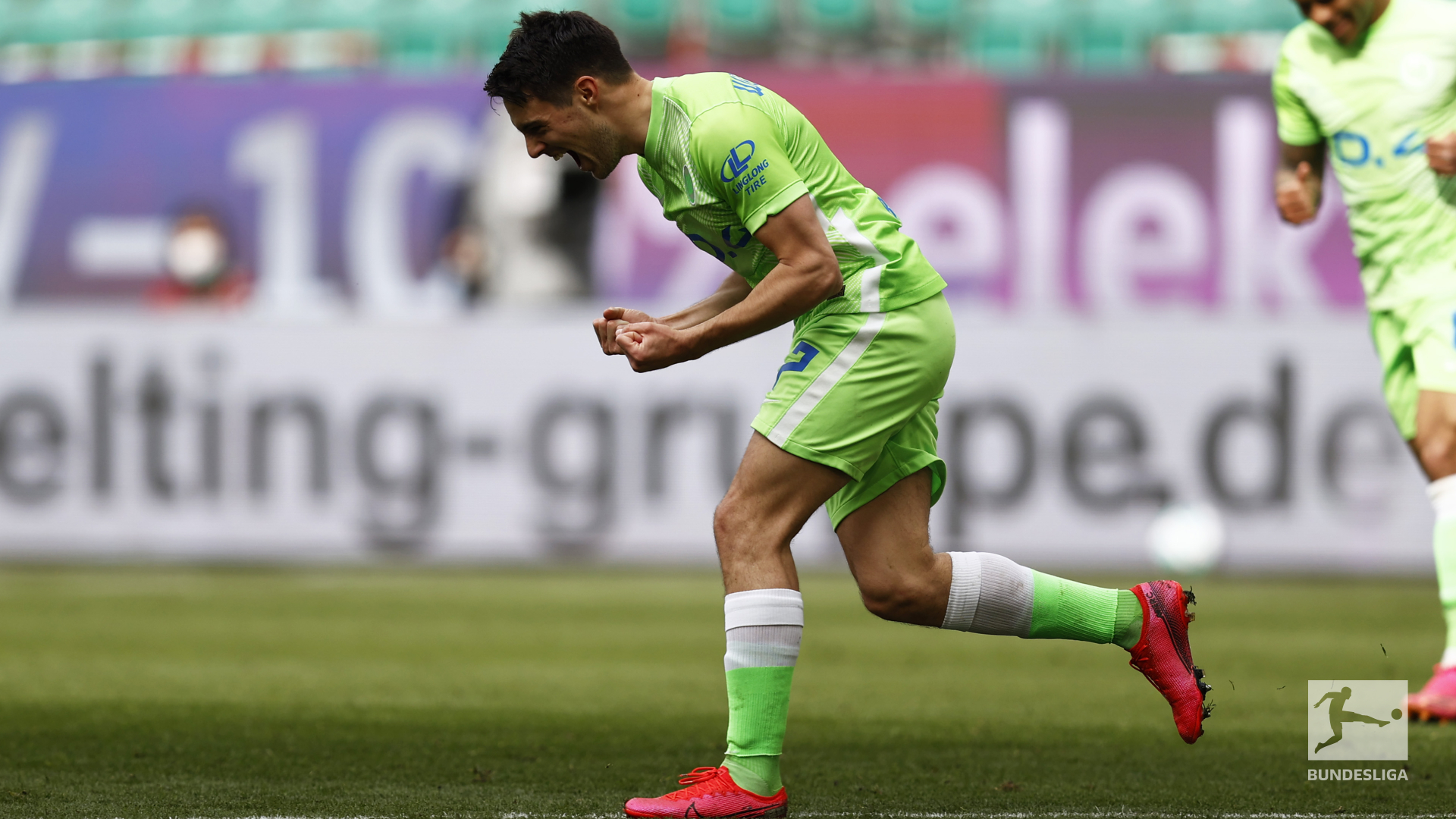 It was a very promising and encouraging first half from the wolves; however, the game was still up in the air. All-Union Berlin at needed was an infusion of energy. They played really well at the start of the second half. Minutes into the second half Union Berlin put some pressure on Wolfsburg with a deep cross into the box that the backline, fortunately, dealt with. Nicolo slaughterbeck tested Wolfsburg but his header went wide. Moments later, Wolfsburg got on the counter, and Baku did a really well hit strike from outside the box, but the goalkeeper managed to get his hand on it making the save. A little back and forth between the two, but Union Berlin looked a lot better in the second half as they were getting a fair share of opportunities. Not long after Peter Musa was denied, Conan Casteels Got his hand on it. Just as it seemed like Union Berlin was starting to position themselves to get back on the game, it was a Croatian in yet again. In the 63rd-minute, Josip brekalo scored another stunner curling the ball from inside the box over the keeper and into the top Corner as Wolfsburg took a 2-0 lead Josip Brekalo all scoring his sixth goal of the season. Just 20 minutes ago, Yannick Gerhardt replaced Kevin mbabu because of injury. Union Berlin tried to get a goal back, but despite two chances to test Wolfsburg, their finishing in the final third just wasn't good enough. With less than 10 minutes to go Wout, Weghorst got the ball inside the bar pushing it Forward on the attack with an opportunity to kill off the game, but the Dutch Striker horribly missed as it was not his best game. Luckily his teammates were still able to put together a very positive performance. Then in the 90th minute, Josip brekalo finished off his special day with the first hat trick of his career; after being denied on a chance, he rebounded the ball from the middle of the box, found enough space, and just placed it perfectly in the bottom Corner pulling off his hat-trick as he scored his seventh goal of the season. The game would more or less end right then and there as Wolfsburg continues to charge towards Champions League football 3-0 victory against European hopefuls Union Berlin. Only setting up for what should be a testy Affair next weekend against RB Leipzig could determine the Champions League reality.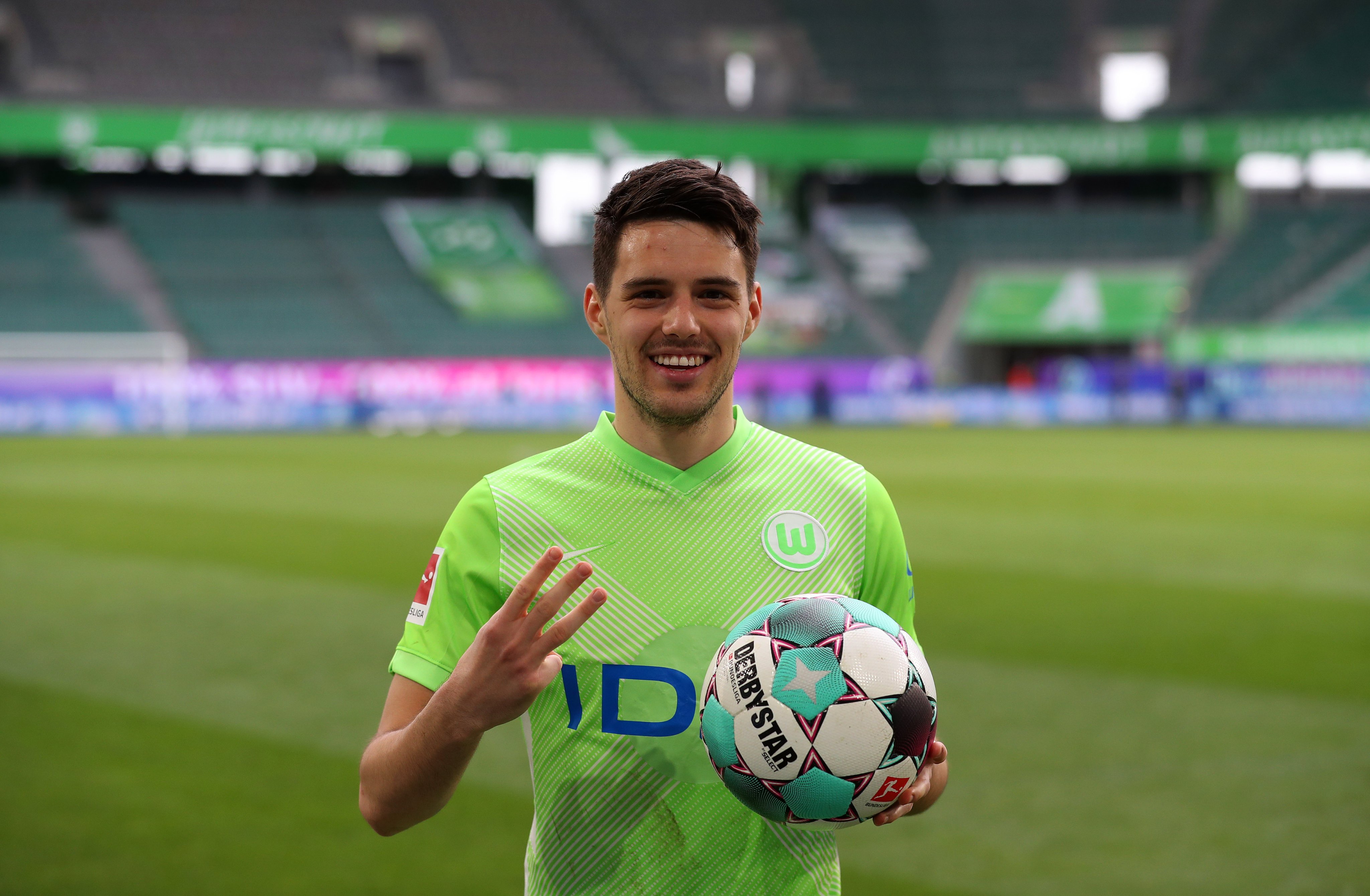 Wolfsburg did light work of a solid and composed Union Berlin team that can make European football next season. It was a big game for both teams for that particular reason. Wolfsburg finds themselves in a dogfight for Champions League football with Frankfurt and Dortmund not far behind. With a match against RB Leipzig next weekend it was imperative that Wolfsburg found a way to collect the points; it is going to be a challenge against the Bundesliga runners-up, which is why collecting the points here was so vital. It was a very tough matchup at different points in time, but once Wolfsburg had that momentum, it drove them to the finish line. The man of the match tonight is Josip brekalo getting a hat trick with each goal more complicated in the next. Wolfsburg control their own destiny, and even though Union Berlin did a test Wolfsburg throughout the game, the defense was compact with yet another clean sheet. Offensively they were explosive on the counter-attack in pounds on some opportunities. In fairness to Union Berlin, in though all three goals that Josip brekalo score we're ridiculous, it wasn't a bad performance by the visitors; they were just overmatched by the wolves that get maximum points in the closing stretches of the season with everything on the line for the next two games. Wout Weghorst did not have his best game struggling significantly, but considering the team still came together and performed should give Wolfsburg the optimism and the confidence to finish the season strong and make the Champions League by the seasons at. Union Berlin was a good test, but there's still much work to do.
MAN OF THE MATCH: Josip Brekalo