Score: A.S Roma 1 Inter 3FT
Rome comes into a big rivalry game against Inter Milan as they hosted the Champions After dismantling the bottom of the table Crotone with a 5-0 victory. The first meeting was a 2-2 draw at the Stadio Olimpico, with Gianluca Mancini scoring in stoppage time. Since then, Roma's season has somewhat imploded, and Inter Milan went on a massive run that ultimately led them to get their hands on the title as they won their first Scudetto this season for the first time since 2010. The match itself did not mean anything, considering where both these teams lie in the table. Inter Milan are champions while Roma is out of contention of Europa League and champions league football. It was a strong start for Roma as they came close to a few opportunities at the beginning of the game and ultimately took over. Brozovic and Mateo Vecino scored as Inter Milan ran out to a 2-0 lead. At the half-hour, Mark Roma got back in the game with henrikh Mkhitaryan minimizing the deficit. Inter Milan was the better team in the second half; even though Roma had their chances in stoppage-time, Roma got complacent as Inter Milan added a third has romelu Lukaku added another goal total to his season after finishing off a Counterattack that sees Inter Milan at beat Roma 3-1.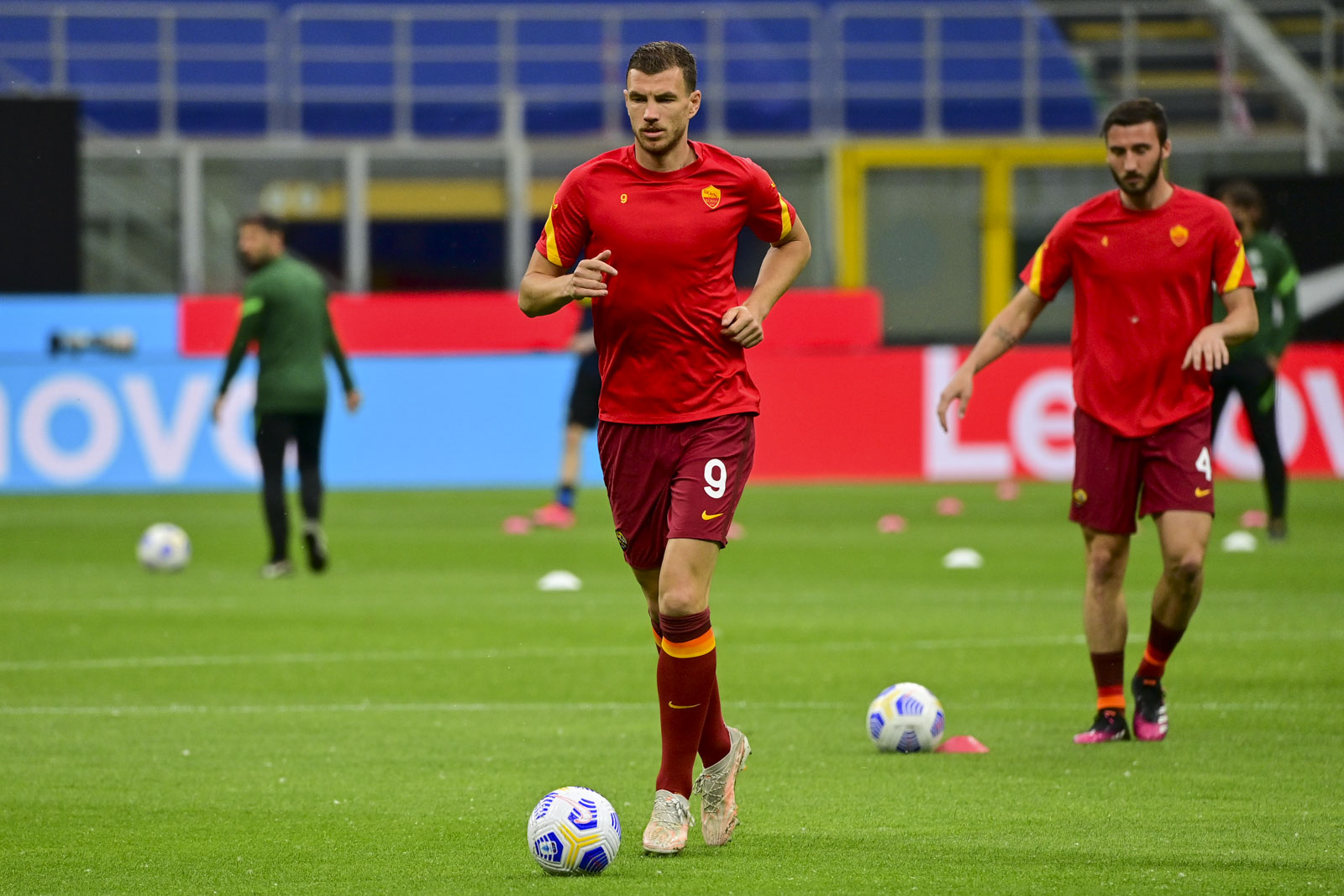 Roma would operate out of the 4-2-3-1 formation. Remaining goal would be Daniel fuzato. At left-back would be David Santon, beside him would be the center-back partnership of Gianluca Mancini and Max kumbulla, then at right-back would be Rick karsdorp. The defensive Midfield would be made up of Darbo, and Bryan cristante on the right-wing would be Pedro Rodriguez on the opposite side on the left-wing would be henrikh Mkhitaryan then in the Centre of Midfield would be Roma Captain Lorenzo Pellegrini. Up top as Romas Central Striker would be edin Dzeko.
At the preparations and predictions, the match got underway at the San Siro as the Champions reignited their rivalry against Roma. Only tried left between the two teams and disdain for one another winning would only mean so much as both Inter Milan and Roma aren't playing for anything more than that. Early in the game, Roma had a couple of chances in the opening 10 minutes. Pedro Rodriguez attempted a deep strike from outside the box but not testing the goalkeeper as it hit over. Then two minutes later, Lorenzo Pellegrini had a sequence of his own another strike from outside the box, this one hooking to the left as the game remained scoreless. 2 minutes later, in the 11th minute, Marcelo brozovic converts from the middle of the box to give Inter Milan the 1-0 lead. Lorenzo Pellegrini tries to respond not long after with a strike for a tricky angle that went over. That was followed by a couple of Misses from Nicolo Barella and Mateo Vecino. a few minutes later, Inter Milan would get another one through Mateo Benzino as Inter Milan opened up a 2-0 lead. 11 minutes later, Roma would get their equalizer through henrikh Mkhitaryan, scoring his 11th goal as the visitors and minimizing the deficit. Then late in the first half, both henrikh Mkhitaryan and Ivan perisic misfired to end the half as Inter Milan held a 2-0 lead.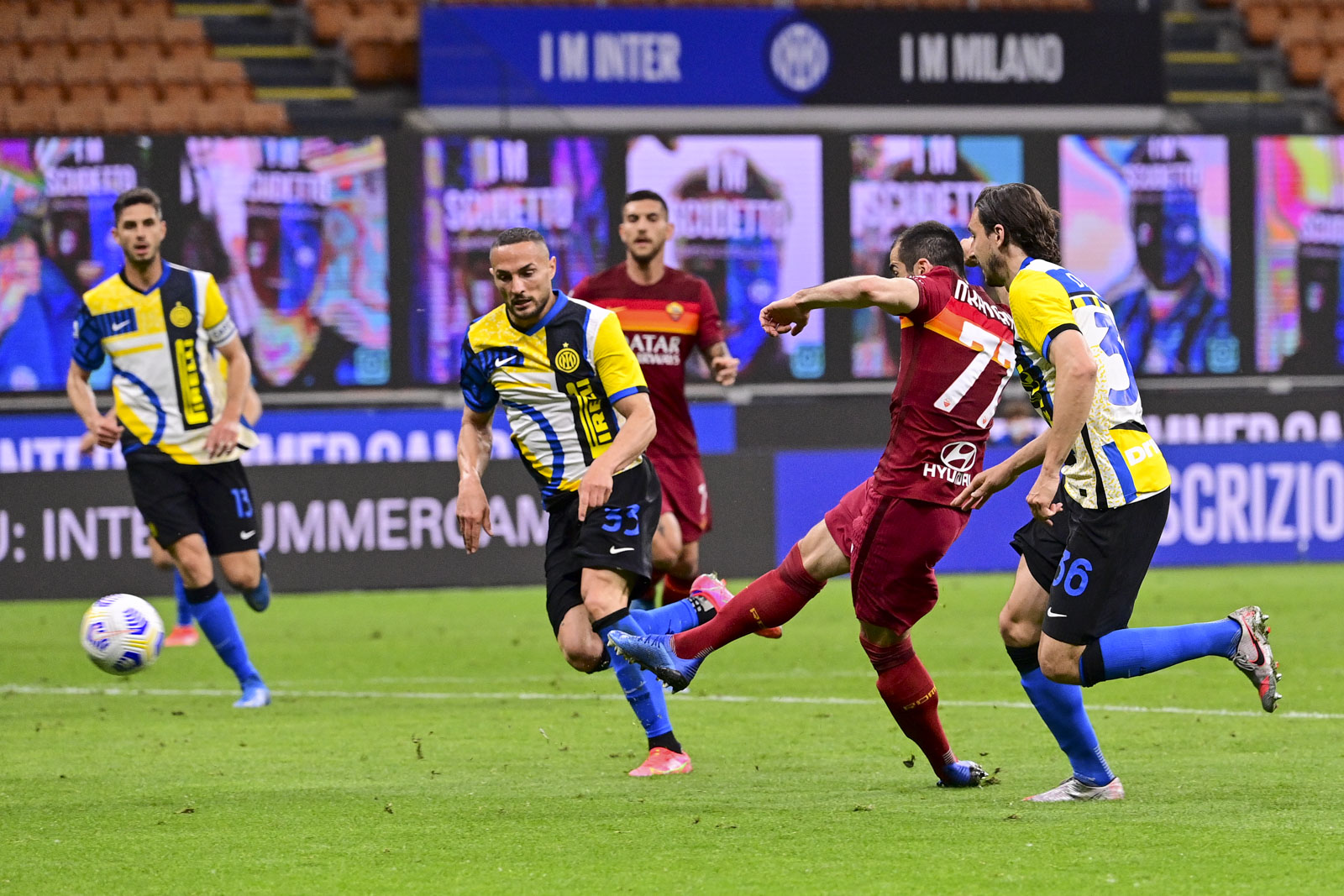 It wasn't necessarily a very strong first half, but they were still in it against the champions. Only one goal down; it was manageable as Roma could come back. It came out firing to start the second half. Lorenzo Pellegrini is missing from outside the box; a few minutes later, edin Dzeko nearly gets Roman equalizer, but his strike hits off the post. It became a little back and forth between both teams. Roma was really searching for that equalizer as the match went on and on. Bryan cristante put his head through across, coming very close but missing. Two minutes later, Lorenzo Pellegrini hit a strike from the side of the box that was dealt with by Samir handanovic. Only to follow a deep strike from Rick karsdorp that tested the keeper but did not have the accuracy as it hooked a little over. Gonzalo de la with enter the game for Bryan cristante. But less than 10 minutes to go into Milan turn down the heat both Andrea and Ashley Young misfire at the Roma goal. Only for romelu Lukaku to finish off the game coming off a fast break as Inter Milan find the back of the net in the 90th minute as inter ultimately wins 3-1. Roma remains in seventh place because of the Juventus Victory. Still, this match didn't have that much intrigued other than this was a rivalry game as Inter Milan wins the season series for the first time in several years. Just two games left this season, with the Derby for Roma coming up on Saturday.