We have concluded the season on the final matchday of the campaign. One last game of the Paulo Fonseca era in Rome. Roma will take it on the road to take on Spezia Roma have a spotless record on newly-promoted teams. Unbeaten in 28 consecutive games, with 27 of them being victories. It was a 4-3 victory for Roma in the reverse fixture, thanks to a Lorenzo Pellegrini winning goal. Neither team has anything to play for with Roma out of contention of Europa League football and Spades free of relegation. However, both of these teams would like to finish the season strong to end the campaign. Roma will be the favorite in this game is primarily expected to pick up the points even if his play does not have true importance. Will Roma finish off the Paulo Fonseca era with three points, or does Spezia have something up their sleeve for a final game against a big team. We will find out all that when Roma goes to battle again Spezia on Sunday evening.

We can expect to see something similar from a formation standpoint ahead of this match. I expect Roma will operate out of the 4-2-3-1 formation. In goal, we should see Daniel fuzato. The back for is likely to consist of Bruno Perez at left-back on the opposite side at right-back should be Rick karsdorp then the center-back partnership should be made up of Gianluca Mancini and Rodger Ibanez. The defensive Midfield should stay the same with Bryan cristante alongside Darboe, who has been one of the bright spots of the closing stretches of the season. We should see Lorenzo Pellegrini on the left; we are likely to see Hendrik Mkhitaryan. On the right will be either Pedro Rodriguez or Stephan El Shaarawy. For the last time, up top as Roma Central Striker is edin Dzeko playing likely his final game for Roma with a move to the LA Galaxy on the cards for the big Bosnian that has been historically great for this club.
Manager: Paulo Fonseca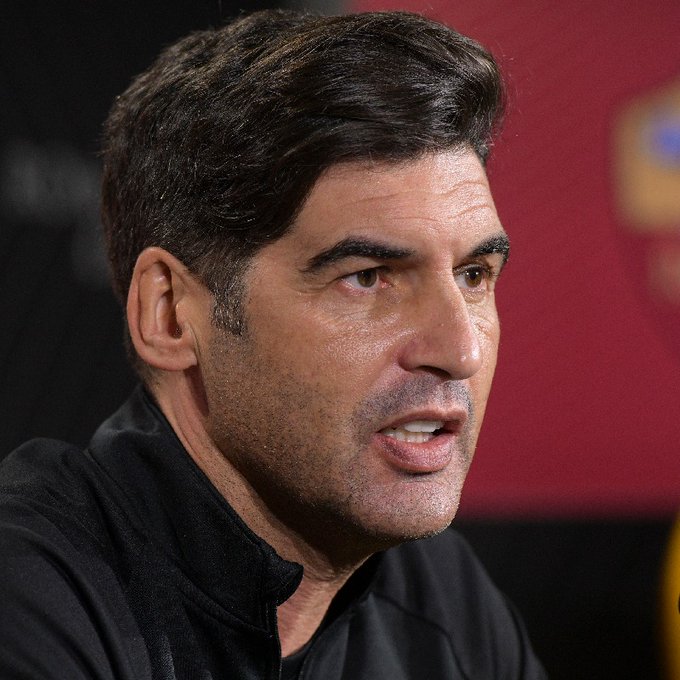 AS Roma (3-4-2-1): Daniel Fuzato; Gianluca Mancini,Roger Ibanez; Lorenzo Pellagrini, Rick Karsdorp, Bryan Cristante,Burno Peres Darboe,Pedro,Dzeko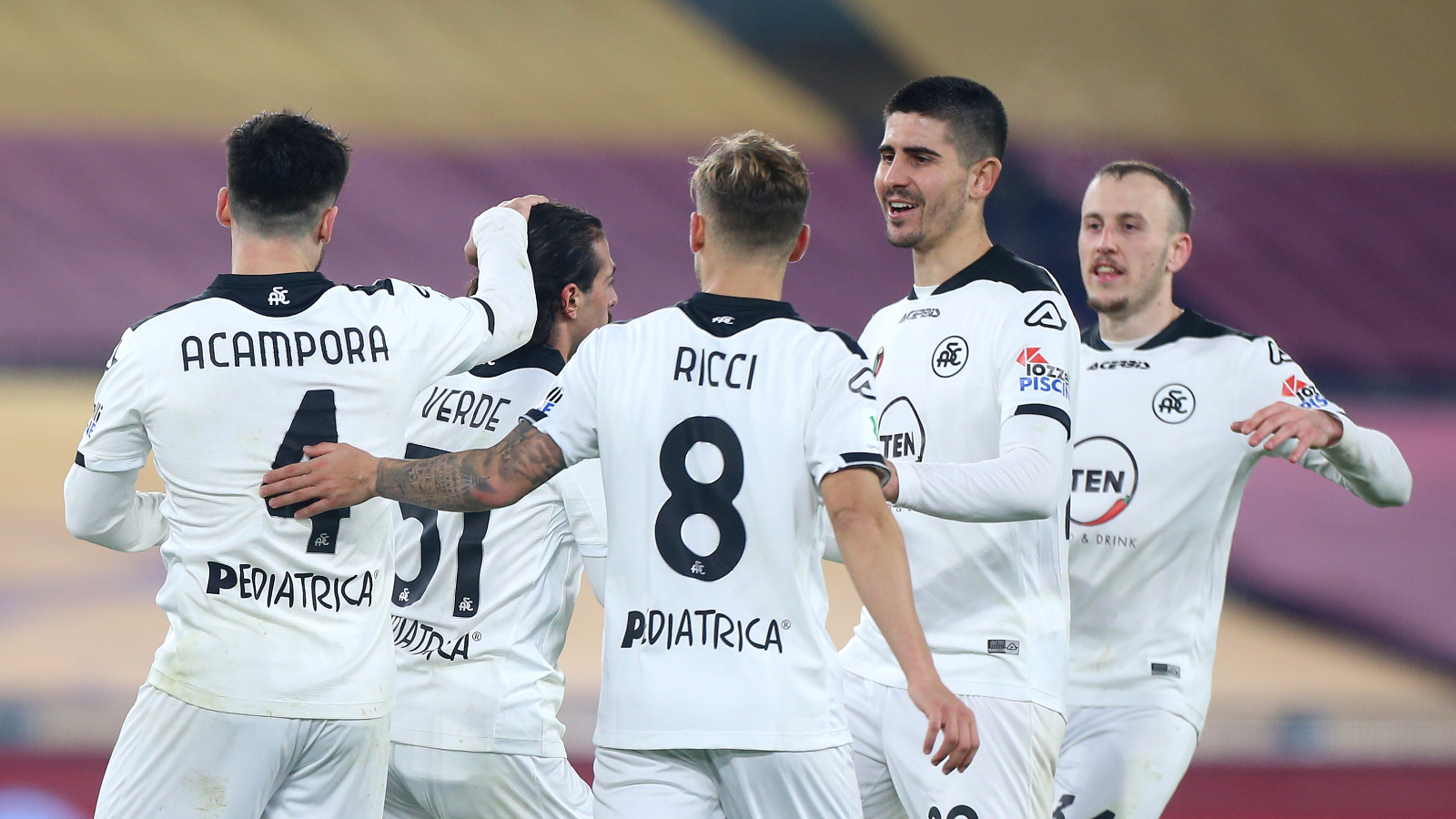 Spades for one of the teams likely to be threatened with relegation this season. They have managed to survive; they were in grasps of being dropped but got themselves enough points to confirm that our spot for next season. All in all, it has been a very productive campaign for the newly-promoted team that has done reasonably well this season it went down to the wire, but they will be back next season with ambitions to try to improve on their opening campaign their first campaign in over a hundred years as they were able to keep themselves in the league. They typically operate out of the 4-3-3 formation, with Nzola & Lucien Agoumé
being the standout players for this team who should be looked at as the ones to do the damage for the hosts.
Manager: Vincenzo Italiano
Spezia (4-3-3): Titas Krapikas; Jacopo Sala, Ardian Ismajli, Martin Erlic, Juan Ramos; Alessandro Deiola, Tommaso Pobega,Lucien Agoumé ; Kevin Agudelo, Andrey Galabinov, Nzola.
Freedom to Operate in the Midfield
Take Advantage of Chances
Play Aggressive
It's hard to speculate what their tactical approach will be, considering this will be their last game of the season, and they can't really improve on anything since they're not playing for much. However, a big win to end the campaign could be important for their confidence in the next season. The first thing is trying to give freedom to the Midfield. They have a decent production from their center-forward, so this creativity and freedom to operate from the Midfield could be important in ultimately securing the points. Take the opportunities that come to them because they are likely to dominate possession against a team like Roma. It's unclear how many high-quality chances they will have in this game. Play the aggressive approach Roma has not lost to a newly-promoted team in several years even though it may not mean much stayed should go after it and attempt an aggressive approach to take them down. In the end, Roma will probably still end with the point, but they should do what they can to finish with a bang.
Counter Attack
Edin Dzeko
Control Possession
Roma's mentality is likely to do what they can to finish off this era without Fonseca with a victory; it is likely to be Edin Dzeko's last game in Rome, meaning I suspect he will be up for the challenge. I'm going to do everything it takes to get himself a goal, and I believe Midfield will participate in trying to put Dzeko in the best position to get the elusive 120th goal for Roma. This is also the last time for these players to show Jose Mourinho what they're capable of; that means two things. They should dominate possession, have a large portion of the ball, and try to get on the counter-attack as much as possible they need to show the new boss what they can do in his system. Looking like the last opportunity to show out and perform.
Prediction: 3-1 Roma 
In the end, I think Roma will want to give Paulo Fonseca a performance with courage, tenacity, and aggressiveness to give the Portuguese manager a proper send-off. I see Roma winning their final match of the season in a 3-1 victory.
Match Details
Date: Sunday, May 23rd 2021
Venue: Alberto Picco Stadium
Kickoff: 1:45PM (USA) 7:45PM (ENG), 8:45PM (ITA)
TV Broadcast: Sky Italia, ESPN+