Bundesliga Player of the Season: Robert Lewandowski, Bayern Munich 
The Bundesliga player of the season is self-explanatory; this wasn't much of a contest at all. Robert Lewandowski is the rightful owner of the Ballon d'Or this year; he has been nothing short of spectacular. He had an incredibly historic season this season; he just had a German Football that will be remembered for a long time. There isn't even a question or debate against Robert Lewandowski as the Year in German Football player. Gerd Muller is the Bundesliga all-time top scorer and held a record for the most goals in a single season with 40. it was a record that stood for 49 years; it was something that no one ever thought would ever be broken. He was one of the most lethal goal scorers in the history of football the season he had; it's hard to imagine anyone was ever going to get close. However, after 49 years, the record has been broken; he no longer sits on the top of that mountain has Robert Lewandowski had a season that will go down in history as perhaps the most remarkable individual campaign we have ever seen in the Bundesliga. 41 goals in 29 games are just unparallel; he's operating on a level above everyone. That doesn't necessarily mean that he's the Best Player in the world, but he is undoubtedly the best striker in the world, and it's not even close; this was one of the best seasons ever seen from a striker in any era, especially if you consider the fact that he missed the several weeks because of an injury he picked up while doing International Duty with Poland. He led by Bayern to another Bundesliga title behind his excellence as they continue to be the most dominant force in German Football. They were tested at particular times this season, but essential moments from Robert Lewandowski turned out to be the difference and everything. Had he stayed healthy the entire season Bayern Munich probably would have beaten PSG and Manchester City and won the Champions League. 48 goals and 9 assists in all competitions are just cartoonish numbers; this is Leo Messi and Cristiano Ronaldo level; he has scored 40 goals or more in his last eight seasons and only 88 goals from becoming the all-time record goalscorer in the Bundesliga if he scores 30 League goals over the next 3 years he will break another record that get Muller has set. The German World Cup winner inspired Robert Lewandowski as a young boy, and he showed his tribute in the second to last game of the season a penalty against Freiburg; he lifted up his shirt that said Gerd Muller forever as he drew level with him. It took him down to the last minute of the season for Bayern Munich in the 89th minute; he found his moment officially breaking the record. He is the player of the season in any other year Andre Silva wins this award. Still, this year was extraordinary, breaking all the landmarks set before him, a season that will be remembered for generations to come as crazy as it sounds now. It kind of seems like this record will be untouched as his season was literal perfection.
Bundesliga Rookie of the Year: Jamal Musiala, Bayern Munich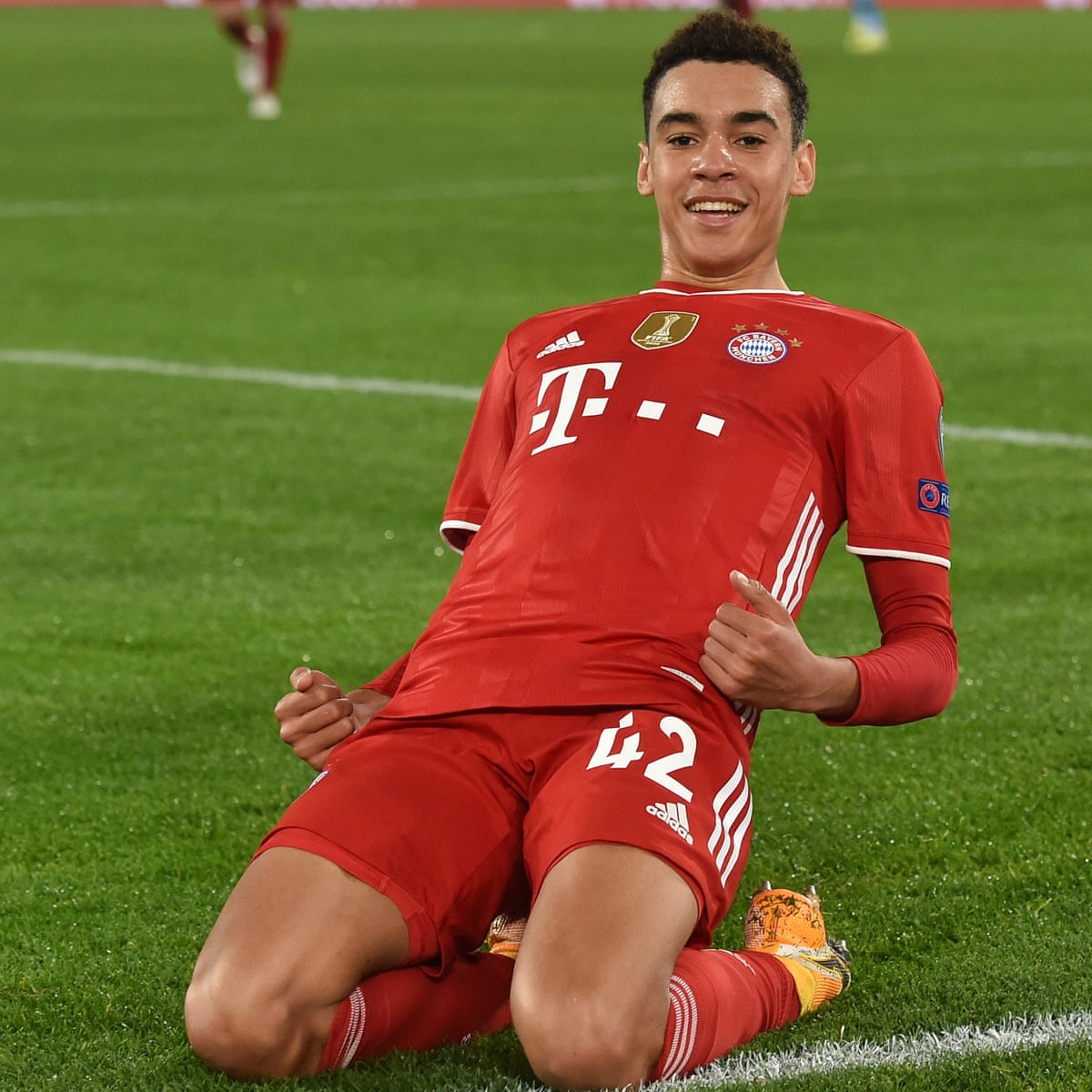 The young talent that has come through the Bundesliga this season has been extraordinary; there are many options for the young player of the year, and it's a tough one to decide. We've seen with all these players have done in their first Bundesliga campaign. Giovanni Reyna, in his first season doing things at Dortmund that his American teammate Christian pulisic was never able to do in his time there; Florian Wirtz coming in at Bayern Leverkusen making everybody forget about Kai havertz breaking some vital records in his first campaign; the Young Center back in Wolfsburg Maxine LaCroix making the team of the season Ritsu Doan with Armenia bfl so many options across some really fantastic debut season; Jude Bellingham at Dortmund showing his unreal quality so much talent in this league however there's a Bavarian 17-year-old Academy graduate that has turned the league on its head. Jamal Musiala is the young player of the year. The English and German 17-year-old Bavarian looks like already the future of the society. He came through with the Bayern Munich Academy coming through their Youth System, all something that doesn't happen very often. Jamal Musiala came through the Bayern Academy made a name in the first team last season with a couple of appearances, as crazy as it sounds. A seventeen-year-old midfielder became a Bayern Munich regular. Bayern Munich is one of the deepest teams in European football get a 17-year-old kid found his way on the pitch, even occasionally as a starter he played 39 games this season, contributing massively in the absence of Robert Lewandowski when he was injured and in the Bundesliga champions league as a whole. He scored in the knockout stage of the Champions League against Lazio and scored seven times in the Bundesliga, becoming the youngest player ever to score that many goals in a debut season. This isn't just a Bayern Munich and Bundesliga talent; it is a world talent. I believe he is a tier-2 talent in World football after Mbappe and Haaland; I rate him higher than the likes of Phil Foden; that shows you the qualities he is already possessed he recently picked German international is the brightest talent in the league and one of the best in the world. He has everything he has shown those qualities throughout this season. That is not the lesson anyone else, but the kid is extraordinary; most kids at his age can't crack even the Bayern Munich benchJamal Musiala is different; he is a skinny, lanky kid but has excellent control of the ball a high motor seeing the game exceptionally well and just has a complete package to become a world-class midfielder. The team is loaded from Back to Front, but he makes this team and plays regularly shows you how special he is. The Bundesliga, Young Player of the year, is the Bavarian Bayern Munich super-talent Jamal Musiala.
Bundesliga Signing of the Season: Max Kruse, Union Berlin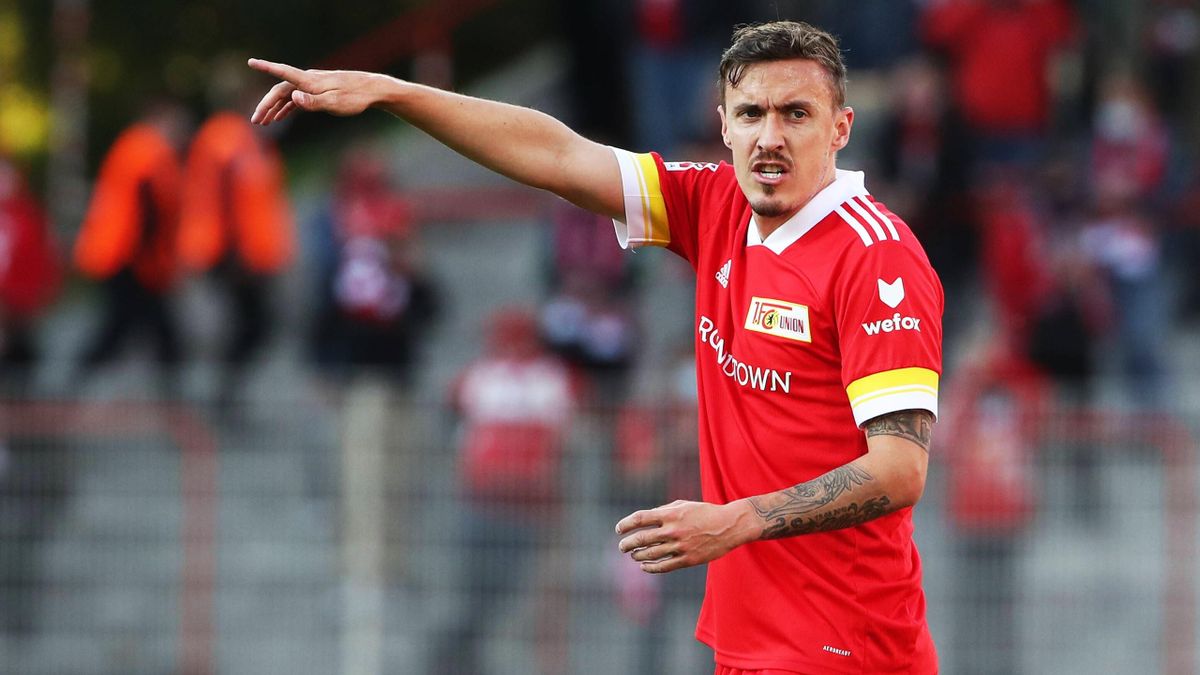 The signing of the season goes to Bundesliga journeyman Max Kruse; he joined Union Berlin team that had just been promoted the year before a very cheap deal that could maybe give them the luxury to finish in the top 10, maybe the top 12. The expectations surrounding Union Berlin weren't all that high, but even at the time, it felt like a very under-the-radar signing, a sneaky one that could see a Union Berlin keep themselves afloat in the Bundesliga. It turned out to be something exceptional for them; he joined from Turkish Giants Ferenbache; he was the right type of Veteran experience for a team like Union Berlin; it was exactly what they needed. Max Kruse has been all over the Bundesliga from Gladbach to Wolfsburg to Werder to Friedburg and now Union Berlin. He has been around and represents experience for a team that was in for a ride this season. Against the odds, Union Berlin ended up qualifying for the new UEFFA Conference League as a team with minimal history will be playing in a European competition that many will sneeze at. Still, the competition is something Union Berlin would take on with great pride. The signing of Max Kruse certainly helps with that he scored 11 goals supplying for assists on their way to an unlikely top-seven finish. You can certainly argue there may have been more important players individually, but what Max Kruse did this season is unlike any signing this season his experience in German Football took them to a different level he led by example, and they overachieve extensively Union Berlin are in Europe next season Max Kruse is a big reason why.
Bundesliga Most Improved: Andre Silva, Frankfurt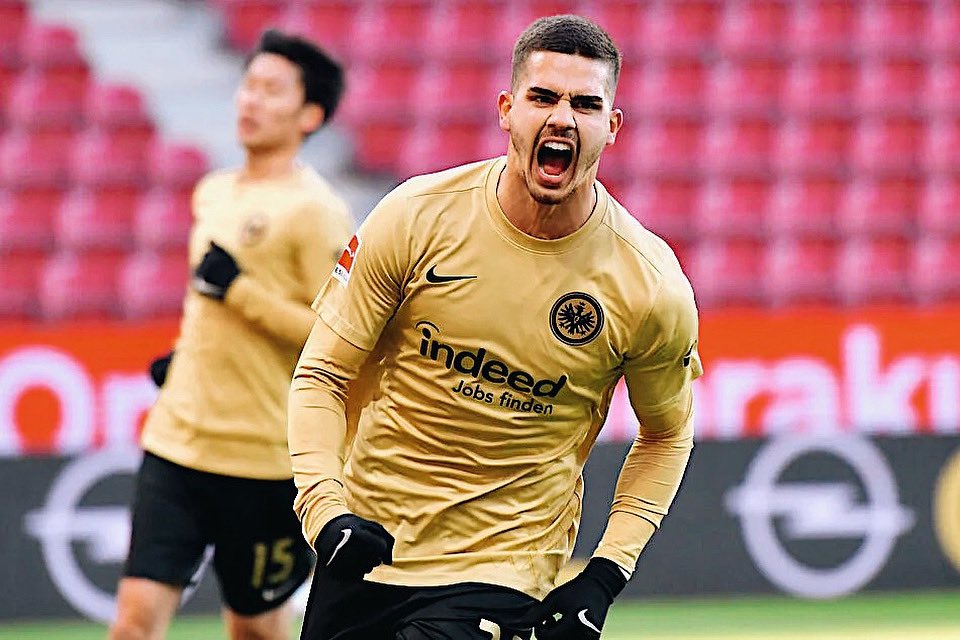 The most improved player of the season Andre Silva. This one is not particularly close. Andre Silva arrives after being a Castaway AC Milan and not thoroughly having impressed at Sevilla. He came to Frankfurt last year on loan initially and looks very impressive. It wasn't one of the league's best player or even on that radar in any way, but he was a solid player that could do a job at that position; he scored roughly 16 goals in all competitions considering that Frankfurt, for we're not expecting to do anything last season, it was actually a very encouraging season from the Portuguese International. However, the follow-up is something no one expected. In just one year, not only did he make drastic improvements, he became one of the best strikers and one of the best players in the league. This season he was one of the best strikers in World football, scoring 29 goals and 10 assists in all competitions, the highest Bundesliga goal scorer from Frankfurt since 1977. He ranked number one or number two in practically every single category and would have had a case for player of the season if it wasn't for Robert Lewandowski. He was significantly better than erling Haaland in the league, maybe not as a season as a whole, but in the Bundesliga outside of Robert Lewandowski would be the best player. In any other season, he is the player of the season. He found ways to be effective in multiple ways scoring from just about anywhere; he became a lethal finisher both on the ground in the air and found good teammates beside him with Filip Kostic and Dashi Kamada; the three of them connected so well together, and they nearly made the champions league for the first time in 60 years. Silva is now a world-class center-forward that has shown what he's capable of; he just needed an opportunity to prove himself. It was one of the best individual seasons Frankfurt has ever seen, maybe even the best ever. There will be teams very interested in signing him this Summer; considering the progress he has made, Frankfort keeps the team together to make one more run to the Champions League. Andre Silva is a big reason why Frankfurt has become one of the most entertaining at the Bundesliga. He has been a night and day comparison from last season; suddenly, he became one of the Bundesliga best players. He made more improvements than any player in German Football last season; this one was a no-brainer; there's not one argument that goes against it. Andre Silva became a monster out of nowhere suddenly, becoming one of the most intriguing prizes of the transfer market. I hope he stays, but the attention will be there considering the season he just had.
Bundesliga Manager of the Season: Oliver Glasner, Wolfsburg 
The manager of the season is a difficult one to judge. Julian nagelsmann led RB Leipzig to the highest ever finish in club history. Hans flick continues to add to his Bayern Munich dominance with another league title with Bayern Munich. Then you have Adi Hütter at overachieving Frankfurt that nearly made the Champions League; there is even an argument that Edin Terzic at Dortmund during the second half of the season leading them to a cup Victory and a top-four finish was viable for this award. However, the job that Oliver Glasner did at Wolfsburg is something special. Wolfsburg failed to qualify for the Europa League last season; getting knocked out in qualifying, they didn't start the season very well, and it seemed like Oliver Glasnercould has been on the way out. Early in the season, they were playing very boring football, and it looks like they were trying to achieve a top-six finish. However, Wolfsburg turned the corner and did something that seemed impossible at the start of the season; his Wolfsburg side all of a sudden found life started to play extremely well at the team collectively as well as seeing top-notch performances through their Superstar wout Weghorst the ended up in the top three in goals this season. They became one of the best defensive teams in the league; on the back of that, they found goals from many areas and became one of the most impressive parts of the season. His Wolfsburg team ended up making the champions league for the first time in four years; this team went from having to win relegation playoff to next season competing what's the very best Europe has to offer; there could be some challenges in regards to keeping some of this team together but for the most part, should be able to keep things intact and Together. Oliver Glasner has massively overachieved and reached Champions League status; something that seemed like a pipe dream at the beginning of the season considering the job is done and the resources that he has had to do, so he is my manager position it's a difficult question, but in the end, this was the most impressive run that Wolfsburg has had in several years.