Schalke Relegated as a Bundesliga Giant falls from Grace
During this Bundesliga season, we had to say farewell, at least for now, to one of the biggest clubs in German Football. Schalke has been a part of this institution since 1992; it has been 30 years since they were relegated, something we never thought remotely could occur as Schalke finished bottom of the table, putting together one of the worst Bundesliga Seasons we have seen in recent memory. They only finished the season with 21 points, getting hammered weekly. There wasn't even much to hang their hat on; they went through four different coaches lost some key players last season, but no one expected they would flame out as much as they did. Schalke is a massive Club that has a trophy cabinet full of history. It's not just the trophies they have; they were constantly in either the Champions League or Europa League, one of the biggest clubs in Germany having gone to semi-finals before and have lifted many trophies over the years. This has turned out to be one of the heartbreaking things we have seen this season. They are a massive club that means so much to the instructure of German Football. Not only individually for Schalke but for the League. The revierderby has been the best rivalry in the Bundesliga for the last 30 years it has been something special the rivalry in anticipation of the Rivalry between Dortmund and Schalke there's just something special about it. Over the previous two years, it has become lopsided. Still, there is so much tradition and history surrounding that Derby. This is a club that has won the German cup on six different occasions, the most recent ones coming in 2000-2001, 2001-2002, and 2010/2011 have also finished second in the League five different times, and we're at least a mid-table team throughout the last 30 years so much history tradition and all that its surrounding Schalke and it's just going to be devastating to have to watch them and Bundesliga. It's not just simply a team with a full trophy cabinet having won the league title seven times; it's more than that; it's about what they mean to German Football, and the absence of them is going to mean for the League in the future the hope is they'll have enough to get back into the Bundesliga in a year however we have wanted to see the same from Hamburg for the last couple years, and they still had made no push for that promotion. Schalke also has had some really incredible players put on that Jersey. Raul, Manuel Neuer, Leon goretzka, Julian Draxler, Leroy Sane, Huntelaar, Joel matip and so much more. Had Schalke held onto their team throughout the situation, they would be winning titles considering the types of players that have come through. The sale of Weston Mckennie to Juventus Last Summer was their downfall as a defensive midfielder essentially help them Escape safety last season to start this season; they lost 8-0 to Bayern Munich and never recovered, and they were humiliated on their way out. Schalke means so much for German Football, and seeing them say goodbye to the Top Flight it's heartbreaking; there's not really a word or phrase that can Define how painful this is not only for the Schalke fans that have meant so much to this League but even fans of the other clubs that understand the importance of Schalke. Schalke is now in financial troubles, and I've gone through so many changes and will continue to the end of Schalke in the Bundesliga; it's just not something that our words can even comprehend; hopefully, it's only goodbye for now. We need schalke and Hamburg both back in the Bundesliga, but that's easier said than done as we watch one of Germany's biggest clubs fall from grace.
The Year of Robert Lewandowski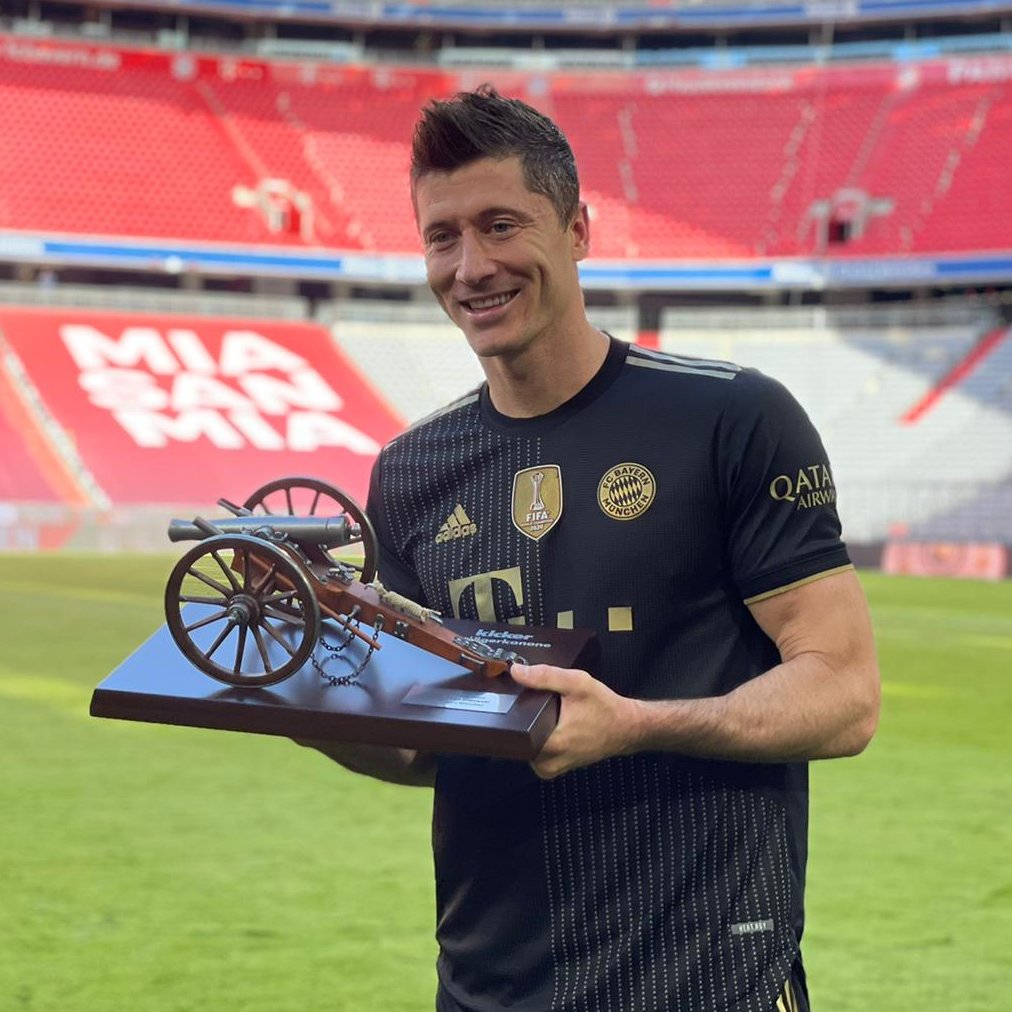 The Bundesliga this season belonged to Robert Lewandowski; he broke records that no one thought would ever be broken. In the 1971-72 season, German Legend and all-time Bundesliga top scorer Gerd Muller scored 40 Bundesliga goals with 17 assists, the single greatest Bundesliga season of all time. I still stand by that when he reached 40 goals, no one ever thought it could be threatened or broken; it's been 49 years since that truly remarkable season, and that record Has Fallen. Gerd Muller paved the way for future Generations as he was one of the essential contributors to German Football; as he Unleashed A Reign of Terror in the 70s and 80s, he's one of the highest goal scorers in football history and one of the 25 greatest players of all time. He won multiple trophies with Bayern Munich and won the World Cup with Germany; he scored over 700 goals in his career, which Robert Lewandowski will not touch. In 1971-72 the Legend scored 40 goals in a Bundesliga season, something that no one thought would ever be broken until a Polish kid by the name of Robert Lewandowski was inspired by what Gerd Muller did at Bayern Munich and with a Germany his record of 40 League goals what's his for 49 years nobody in Bundesliga circles ever thought anyone would even come close to breaking it. 40 goals in 32 games were spectacular, but Robert Lewandowski, Midway through the Bundesliga season, scored at an unbelievable Pace, not to mention he missed four weeks through injury. He was closing in on that elusive record, and eventually, he got it. When he returned from injury with four games remaining, he needed five goals; the question was whether or not his injury would ruin the possibility of him tying or breaking the record. in his return against fsv Mainz, he scored a stoppage-time goal. The next game against Gladbach, he had his hat-trick he tied the record against Freiburg, lifting up a shirt that said get Muller forever attributing the former Legend. In the final match of the Bundesliga season against Augsburg, Robert Lewandowski had some opportunities, but it didn't seem like going to come in the game's final kick in the 89th minute. Robert Lewandowski had his moment scoring his 41st goal of the Bundesliga season, a new record, a record that no one thought would ever be broken. Over the last two seasons, Robert Lewandowski has been on a mission the best striker in the world, and it's not even close; this is a type of season that will be remembered forever. 41 goals in the Bundesliga 47 in all competitions, and considering he missed four weeks because of injury makes it even more impressive. Let's season it's probably not better and the season that Gerd Mueller's had but his record fall by Robert Lewandowski. He is a big reason behind Bayern Munich getting yet another Bundesliga title, winning his fifth with the club and his seventh total. He is on pace to break the Bundesliga all-time goal record as Gerd Mueller's record that he has now may be under threat he has scored 40 goals a season for the last six years he will win the Ballon d'Or, at least he should during the previous two years he has been the best player on the planet. It will be a travesty if they don't give it to him because it's what he rightfully deserves. This Bundesliga season has been incredible, and so many ways, the year itself belongs to Robert Lewandowski, who did things that no one ever thought he wood the record stood for 49 years; no one ever thought it would be broken but Robert Lewandowski at the very end of the season found a way to do it as he goes into Bundesliga immortality 49 goals and nine assists in all competitions this season he is just floating above the rest of us this was the season of Robert Lewandowski.
Union Berlin from Promotion to European in Two Seasons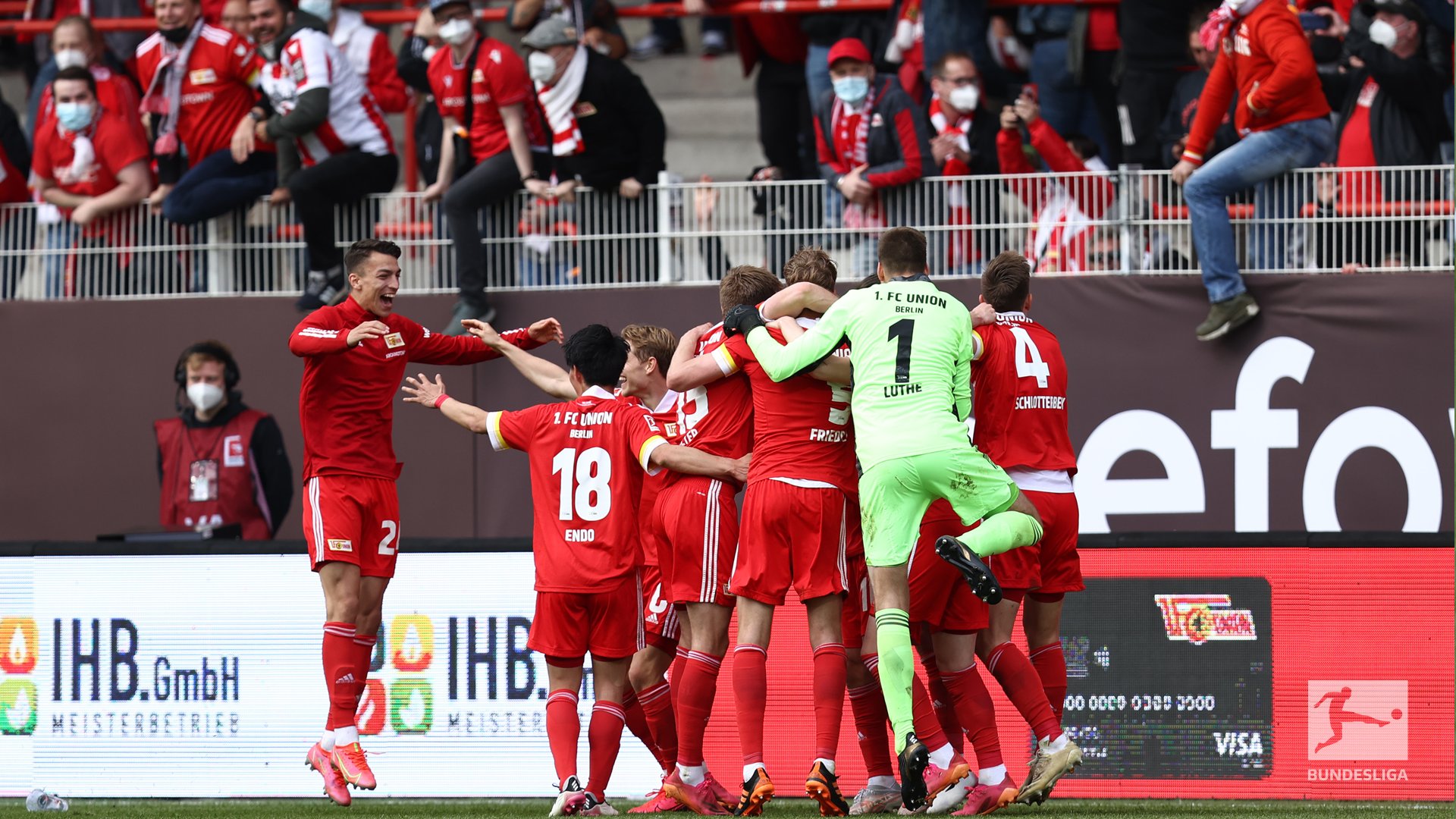 One of the most majestic and intriguing stories and all the German Football was the imminent rise of Union Berlin. The club was promoted to the Bundesliga for the first time in history two seasons ago. They had a very respectable finish to the season last campaign, avoiding relegation, only to see their top scorer depart before this season. They got Max Kruse out of turkey, and their fortunes started to change even though we felt that the German international would provide something considering how long he had played in the Bundesliga before his departure the turkey he was going to give them the leadership experience and winning attitude that Union Berlin that did not have. In Berlin in general, there has always been one team as Hertha Berlin is two-time champions. Even though that was a long time ago, they have been in the League for the last 25 years roughly consistently; they had a slight relegation scare this season. Still, for the most part, Hertha Berlin has been the Berlin's team; they have been the club that we associate with that city that's about to change. Union Berlin had one of the most fascinating and overachieving campaigns out of any team in German Football. It was a beautiful season; there were times in which it looks like they were going to make the Europa League and potentially Champions League; they had some bad stretches throughout that took them out of contention for those two competitions; however, they stayed on pace and continue to go after things. The signing of Max Cruz did seem to make the difference in their improbable journey to Europe, but this has been one of the most intriguing and interesting things to watch this season. They had to fight for every inch of everything that they got in this whole thing, eventually getting what they wanted. This upcoming season for the first time, will be the opening year of the UEFA conference League. It is a competition that most clubs would probably sneeze at, but for Union Berlin, this is incredibly special. They will be playing in European Football next season, which seemed impossible at the start of the year. A 90th minute goal from Max Kruse after RB Leipzig hit the post was the difference as they beat Gladbach to the final punch Union Berlin surprise the world as they make European Football for the first time ever. They secured a seventh-place finish this season; this is only their second Bundesliga campaign. They had spent the previous years in Bundesliga 2; they truly have been one of the biggest surprises and Bundesliga history. Union Berlin now is looked at as the more dominant team in the city, and now they will be able to experience European Football the possibility of repeating what they have done this season as strong as long as they keep what they're doing there's no reason why they cannot repeat such success. Union Berlin is in European Football the most impressive and improbable European journey in the Bundesliga.