Napoli The World's Greatest Pretenders
Napoli is a team that always seems to look like they're ready to take on the challenge and contend for the title with a possibility of winning it. Over the last couple of seasons, I have been seduced into buying the hype they have put together over the last couple of years. They have it seems strong enough to get the job done on paper, and even with them making additions each season, it just looks believable. However, unfortunately, the result is always the same. Ever since Maurizio sarri left Naples, they've never been able to put together a season that has them in the title race for very long. They can poke their head in it a little bit and survive through the first couple of months being involved, but ultimately they always crash out and deteriorate. That's not to say they're not a great team capable of securing champions league and Europa League football. Still, I have seen Napoli has bigger expectations than expected to at least challenge the title. Maybe they're not expecting to Win It, but they are certainly a team that is expected to be involved throughout the season. Just like last season, there was a lot of optimism coming into the year. Gattuso, was coming off a Coppa Italia victory for Napoli. They had spent some money to try to upgrade their squad, with Victor Osimhen coming in from Lille after a breakout season. He left the club; his former side went on to win the French league; that's not his fault though Napoli spent 75 million on it. They were maybe three or four games where he flashed brilliance but nowhere near justifying the price tag that was made. He spent most of the season injured, and when he played, he wasn't very impressive. Lorenzo insigne ended up having a career year. He scored 19 goals in the league and made my team of the season. However, he did not get a lot of help with production from anywhere else. He had to carry the mantle. Napoli was never a serious contender as it was yet another disappointing season. There certainly were special beating Roma 4-0 after the death of Diego Maradona, beating Juventus early in the season, and their big win against Atalanta; all of these things contributed to their season there was more positive than negative. They did get things together after falling out of European places throughout the season, only to fight their way back into it. There was a time in which it looks like they were going to make the Champions League. It was a battle to the finish and one of the tightest Champions League races we have seen in a couple of years. It came down to the wire, and all Napoli needed to do was beat Hellas Verona at home. They took the lead, and it looked for the moment it was going to be Napoli making the Champions League, not Juventus; however, a boneheaded mistake not long after Napoli scored their first goal ultimately cost them Champions League football. For the second year in a row, they have fallen short of Champions League football. They will be playing in the Europa League yet again, which did not go very well last time despite making it out of the group they lost in the round of 32 to Grenada in what was considered hugely disappointing. The fact of the matter is there's no reason to believe in Napoli anymore, at least as a contender. Luciano spalletti will come in and try to change that narrative, but that's easier said than done as they've been incredibly disappointing over the last couple of years; they are classic Pretenders teams that should be fighting for the race based on their squad but always seem to let themselves down outside of Lorenzo Insigne incredible season. A few other components it was a massive underachievement yet again. Still, it's not something anyone should be unexpected about anymore; this is just what seems to happen a year in and year out with Napoli; their good is never good enough.
Underachievement in Roma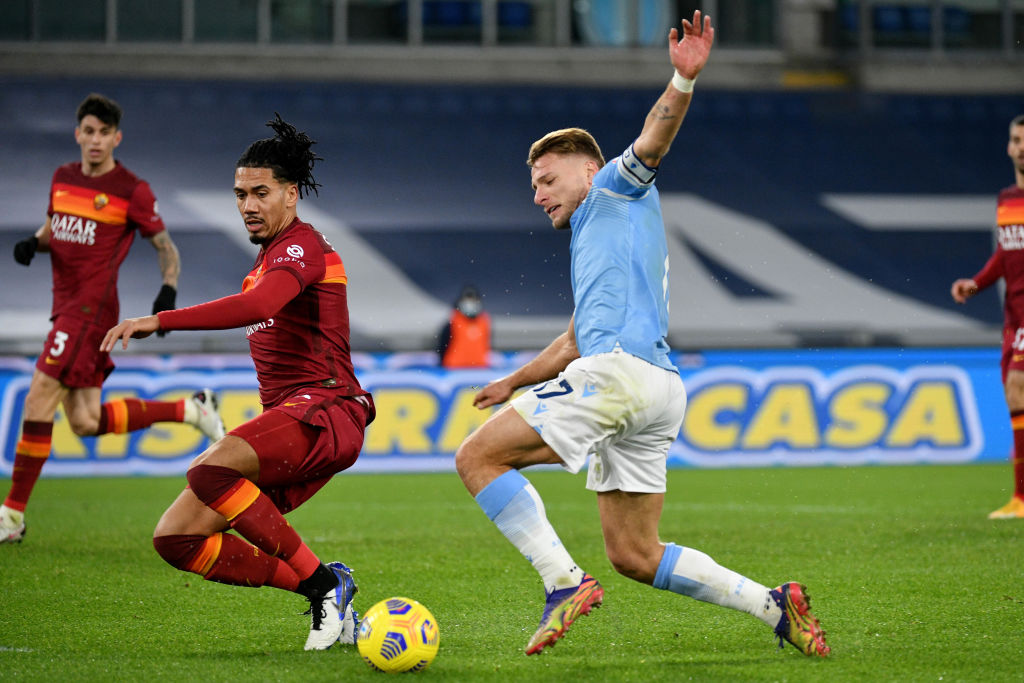 There was a lot of Hope surrounding the Rome clubs this season, the possibility of them making the Champions League or at least contending and their respective competitions. It turned out to be utter chaos in the capital as it was a season of implosion for both of the wrong cops. Even though neither of these teams had incredibly high expectations, they underwhelmed significantly especially considering what had gone on before this campaign. Roma was in the top 4 essentially the entire first half of the season. Their biggest problem was losing to big teams. Against the top six in the league, Roma finished with seven points of a possible 36 historically bad. The good news is during the first half of the season, they didn't lose to anybody else, and they picked up maximum points almost against any other team in the league. Injuries happened, and inconsistency occurred during the second half of the season; they imploded, starting losing two teams they had no business losing to and ultimately went from a top 14 to finish seventh in the league missing Europa League and Champions League football. The only Silver Lining with Roma was they made the Europa League semi-final. Lazio ended up having a slightly better season but was even more disappointing collectively. Last season Lazio pushed Juventus to the brink more than any other team in the league. Ciro immobile equaled the record for the most goals in the season with 36 Luis Alberto, and milinkovic-savic played out of their mind, and it was a collectively dominant team last season after the restart that collapsed down the stretch. Still, they are the team that put the most pressure on Juventus. They could have won the title; that's how good they were last season. This season they fell off a cliff; they went from one of the best teams in the league to a team that had to fight just to make Europe. They started really poorly on the outside looking in of Europe before they somewhat got it together got themselves back into the European picture. It seems like maybe they can make the Champions League if they get hot at precisely the right time; they had a dominant display against Roma in the Derby that gave him confidence going into the second half of the season. However, then they played Bayern Munich in the Champions League. And it destroyed the team mentally. It was a dominating performance by Bayern Munich, the best team in the world who probably would have won the Champions League had their best player not gotten hurt before the quarterfinals. However, one moment completely screwed with Lazio as a whole Leroy sane dribbles throughout the entire team, causing Lazio to be confused and disoriented. It was one sequence that was incredibly special; he didn't score, but just that moment messes with them. Ciro immobile then went scoreless for almost two months accumulating over 700 minutes without a goal; it was one of the most pathetic runs of form, but I've ever seen him put together. Something went wrong, whether it was the moment against Bayern Munich why was the fact that the league gave him his Golden Boot from the previous season Midway through the year. It wasn't just he wasn't scoring; he wasn't playing well at all; he was struggling significant, and the longer he struggled, the longer the team suffers; his misery cost them Champions League football potentially regardless even when he wasn't the same and could not repeat the success from a year ago. They ended up losing to Roma in the Derby late in the season and ended up having to settle four 6th Place; well, not getting any kind of pressure to the top of the table at all this season; it was just an embarrassment, not just from Lazio. Still, from Rome as well, the two clubs in the capital city included and deteriorated in front of our eyes; it was just an inexcusable season for both of them.