Parma Dug their own Grave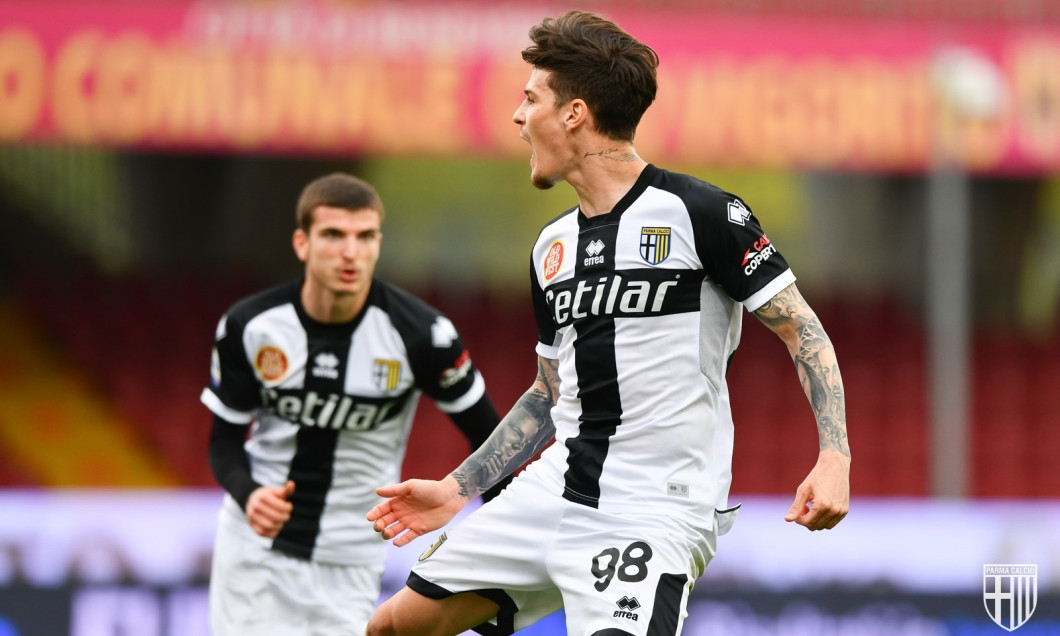 Parma is one of the most historical clubs in Italian football. There was a time when some of the world's biggest talents went to Parma as it was an ambitious club that fought with the top. Even though they never ultimately got the job done as far as League success, they won the Copa Italia and won the Europa League. There's a sense of respect and admiration, especially when Parma was at its peak it. However, they went through bankruptcy, ultimately fell all the way down, and had to consistently get themselves promoted until they made a return to Italian football. This was their third season in Serie A, having done reasonably well over the last two campaigns with the likes of Gervinho and others; however, this season, it was a disaster from the very beginning. They had moments of clarity throughout the campaign, but it was a struggle from the very beginning. They went through two different coaches and couldn't really score goals; that was their biggest problem during the first half of the season. During the second half of the season and became the opposite, it was considering making mistakes, stuff like that. However in January, they try to make a lasting gasp for survival. They were near the bottom of the table, and we're finding things difficult as the chances of them surviving got worse and worse as the day progressed. Parma tried to be ambitious as they lured Dennis Man one of Romania's best talents; he had 16 goals and six assists for Steaua Bucharest; he is very highly regarded throughout Europe Parma made the push and ultimately signed him. Apartment, the club that was in a horrible situation going into that signing, and Dennis man is maybe even too good for Parma, and they can't do anything right. Going into his first game, he scored more goals than Parma; he seemed to fix the problems. However, Parma ultimately shot themselves in the foot. He is their most explosive player, their most dangerous player, and their most dynamic player. He's exactly what they needed to survive, and they just refuse to play him; they spent 15 million on him and couldn't get a start despite being their best player. Played 45 minutes one game another, he'd only get 10; by the time he started playing regularly, it was too late. When Dennis man initially got into the team, he was exceptional; he threatened to link up play ball distribution and attack going forward. However, the damage has already been done. There was a four-game stretch in which Parma could have won all four games, and they let themselves down not only because of lack of game time from Dennis man, but also the defending just couldn't do a thing to help them. Parma not only get relegated, but they finished bottom of the table. Had they played Dennis man and their other signings from the start, they could have survived the drop. Parma only has themselves to blame.
Gasperini's Greed for Credit leads to the Castaway of the Two biggest Icons in Club History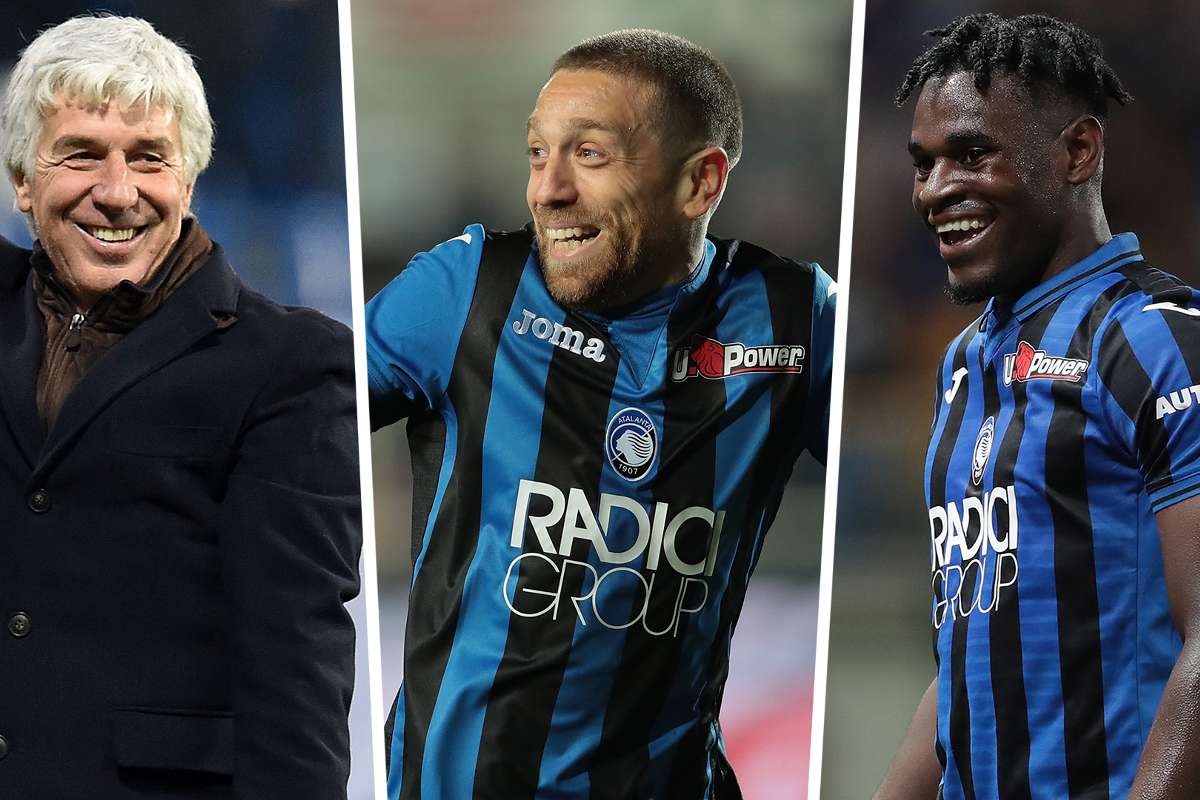 Giampaolo Gasparini is one of the big orchestrators of seeing Atalanta become a Champions League regular and a dark horse team in Italian football for the last couple of seasons. He deserves a substantial amount of credit for what he has created in Bergamo. However, it's not him as much as credit he deserves; he will be the one to blame for the fall of Atalanta. They have become a much more marketable team and a club that can attract much better players than in years past don't never quite fall off the pedestal, but I think we have just gone through at the last time Atalanta will be in the Champions League at least for the time being. This will be a Europa League team going for it; at least that's the way it looks from the outside looking in. With all the positivity that Gasperini has done, he is the most responsible for the damage that's being done. Gasparini deserves a lot of praise for its progression we saw from Papu Gomez and duvan Zapata in Bergamo. Those are the two biggest icons in club history. Even though neither one of them was truly able to secure a trophy during their time, they're both deserve statues outside the stadium for being the most influential figures in the greatest era ever seen in Bergamo. Papu Gomez and duvan Zapata gave hope to a team and then never ever had it, and as they put together some of the most exciting attacking-minded football, we have seen in Italian football. From a neutral point of view, Atalanta has been one of the most exciting things to watch, and I always something special during this run. This may be one of the best sides of all time in Italy never to win a trophy. The thought was they were going to close the gap between themselves and the top of the league and eventually contend for titles and at least win a couple of trophies along the way. The arrogance of Gasparini and the blame was deflecting that he often does; he has prevented them from that. Gasparini is a significant figure of this team no doubt you can't question that, especially the progression we saw from Duvan Zapata and Papu Gomez. Still, Gasparini held them back and ultimately is the reason Papu Gomez isn't there anymore, and Duvan Zapata could be on the way out. Gianpaolo Gasparini is arrogant; he thinks he's entitled, and even though at the peak of this, he proved to be one of the best managers in the world, in actuality, he's a rat that has denied the people of Atalanta the luxury and the possibilities of winning. His teams are high scoring; his football is brilliant, but his into relations with his players, and his poor situational sense has largely contributed to that. Gianpaolo Gasparini ruined the two best players Atalanta have ever had. Papu Gomez had an awesome start to the season, looking like the best player in the league until Gasparini felt he was more important than his best player than the Argentinian icon. He is absolutely the greatest player in club history and a symbolic figure in Bergamo. He played for them 252 different occasions scoring 59 goals with 71 assists; one of the best players in Serie A over the last decade; he is a legend to the game and the league. A disagreement during the Champions League ultimately led to his departure, coming back to the fact that Gasparini thinks he's above the club and above Papu Gomez. There will be different managers in Bergamo, but they will never be able to replace number 10; he was a captain and a leader, and his leadership intangibles have as much to do with the success as the coach. he was thrown away to Sevilla, and he was benched for almost the entire first half of the season; before he got his move away, he refused to play him because of a disagreement. Gasparini should have swallowed his pride instead of ruining the best player the club will ever have. Another part of this is duvan Zapata, undoubtedly the club's second greatest player in club history. 66 goals and 19 assists the Colombian has scored in three years in Bergamo; he scored against the big teams more frequently than any other player that has played for the club. he is so important, and had he not had health issues, he would have scored and supplied many more goals. He is heading under the radar season with 15 goals and 12 assists in all competitions; although he has an internal battle with Gasparini, his arrogance denied the potential quarterfinal of the Champions League against Real Madrid. In the first leg against Real Madrid, Atalanta did not register a shot on target despite Gasparini blaming everyone but himself. The important part of that game was Zapata; he got injured after 15 minutes, the entire point going into the second leg, and the narrative was trying to get him healthy in time for the second leg against Real Madrid. What Gasparini did to him was cruel to the highest degree. ego denied Atalanta that possibility. Duvan Zapata is one of the most difficult and challenging players to defend; he has a physical speed and imposing figure that makes it really difficult to control him when he's in a mood. Duvan Zapata was licking his lips with the opportunity of bringing Atalanta back and beating Real Madrid to go to the quarterfinals. they would have had a Revenge match against Liverpool, something a duvan Zapata would have liked a chance to explore. Against Real Madrid, he left him on the bench for the first half; the Columbian one was introduced in the second half after Atlanta was in a 2-0 hole. Gasparini's delusion got in the way of making a tactical decision to put his team in the best position to succeed. He wanted to prove to everyone that he was the most responsible for what has happened in Bergamo the last three years; it cost his team a chance to play in the quarterfinals. He ruined and destroyed any relationship he had with Zapata. I don't know what will happen with him this Summer, but I would try to push my way out. Ever since that game, every goal he scored and every game he has played, he has been playing Angry and hardly celebrating any of it; what Gasparini did to him infuriated him to his very core. As I said, Gasperini deserves a lot of credit for what he's been able to do. Still, the straight facts are Gasparini ruined Atalanta's two greatest players in club history Papu Gomez left because of him, and duvan Zapata about to leave because of him, too. Atalanta realistically could have won trophies. Still, Gasparini wanted to make it all about him that he's the most responsible one for success, so he played Monopoly with his own team just to prove that he deserves the most credit. As great as he is, there's a reason duvan Zapata and Papu Gomez represent the club, and icons Gianpaolo Gasparini took advantage of his arrogance and all of it together just so he could prove that he was more important. Atalanta may still have Zapata on the team next season, but the relationship between the two has been burned; the beginning of the end is coming, and he will be the reason why it imploded.