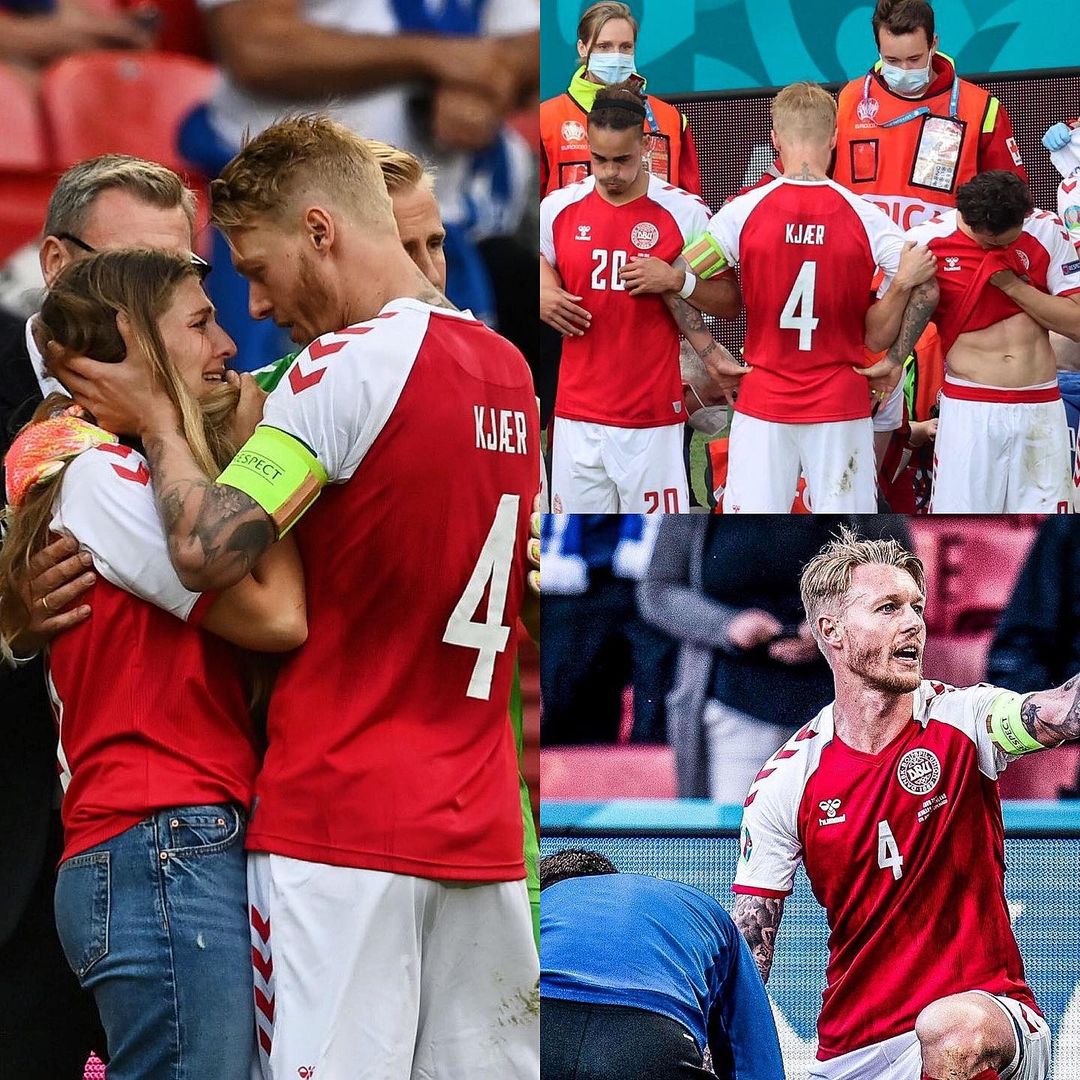 The 2020 European championships kicked off last Friday as one of the most premier sporting competitions began. The European countries involved in this have battled to qualify for this tournament on what is expected to be a special occasion. It was off to a roaring start on Friday night when Italy, after not qualifying for the World Cup, had a convincing victory over turkey as they go to the top of their group with a 3-0 victory. Then we saw Switzerland and Wales battle out a tough 1-1 draw. Both of the opening matches seemed incredibly entertaining, and it was just a feeling that International knockout football is on the horizon; the euros is one of the finest competitions in World football. As the games progressed, we were looking forward to the next one, however, despite a lot of optimism and excitement going into the afternoon game between Denmark and Finland in Copenhagen. Going into the tournament, Denmark seems like one of the under-radar type seen that could go on a Deep Run, maybe making a quarter-final. Kasper Schmeichel was coming off an FA Cup victory, Thomas Delaney winning a league cup with Dortmund and many other young talents, a combat the team led by their main man Christian Eriksen who is coming off an Inter Milan League title before the tournament. Denmark had all the makings of a dark horse; they finished second in their qualifying group behind Switzerland, and they were ready to kick things off in Euro 2020 after a round of 16 appearance in the World Cup. There was a sea of red shirts as the Danish feeling was infectious in the build-up. As they prepared to take on the challengers, Finland may be considered one of the weaker teams in this tournament is the first time they've ever qualified for any international competition; this special moment for Finland. Finland knows deep down that they're not going on a big run; they were happy to be there but potentially getting a big result against Denmark was going to be the best way to start off the tournament; maybe they could even surprise everyone and get out of the group there's a lot of excitement surrounding the two scenarios as they would meet side by side on Saturday afternoon a moment add excitement passion and belief was felt through an afternoon that was going to be something very memorable for both these teams regardless of the results you could just feel International football was back. It was expected to be a very interesting matchup between a Denmark team that we know about and a Finland team getting their first experience of the euro and the country's history. There were many reasons to be happy and feel assured about the situation; it was going to be a really special day, at least that was the thought. However, even though the first half was very exciting from both ends, with each team showing their capabilities, Finland shows that early energy making some big saves supplied some chances of their own. Meanwhile, Denmark looked strong and tried to get into those dangerous areas. However, the meaning of all this has nothing to do with the game because something devastating occurred in the 43rd minute regarding Christian Eriksen.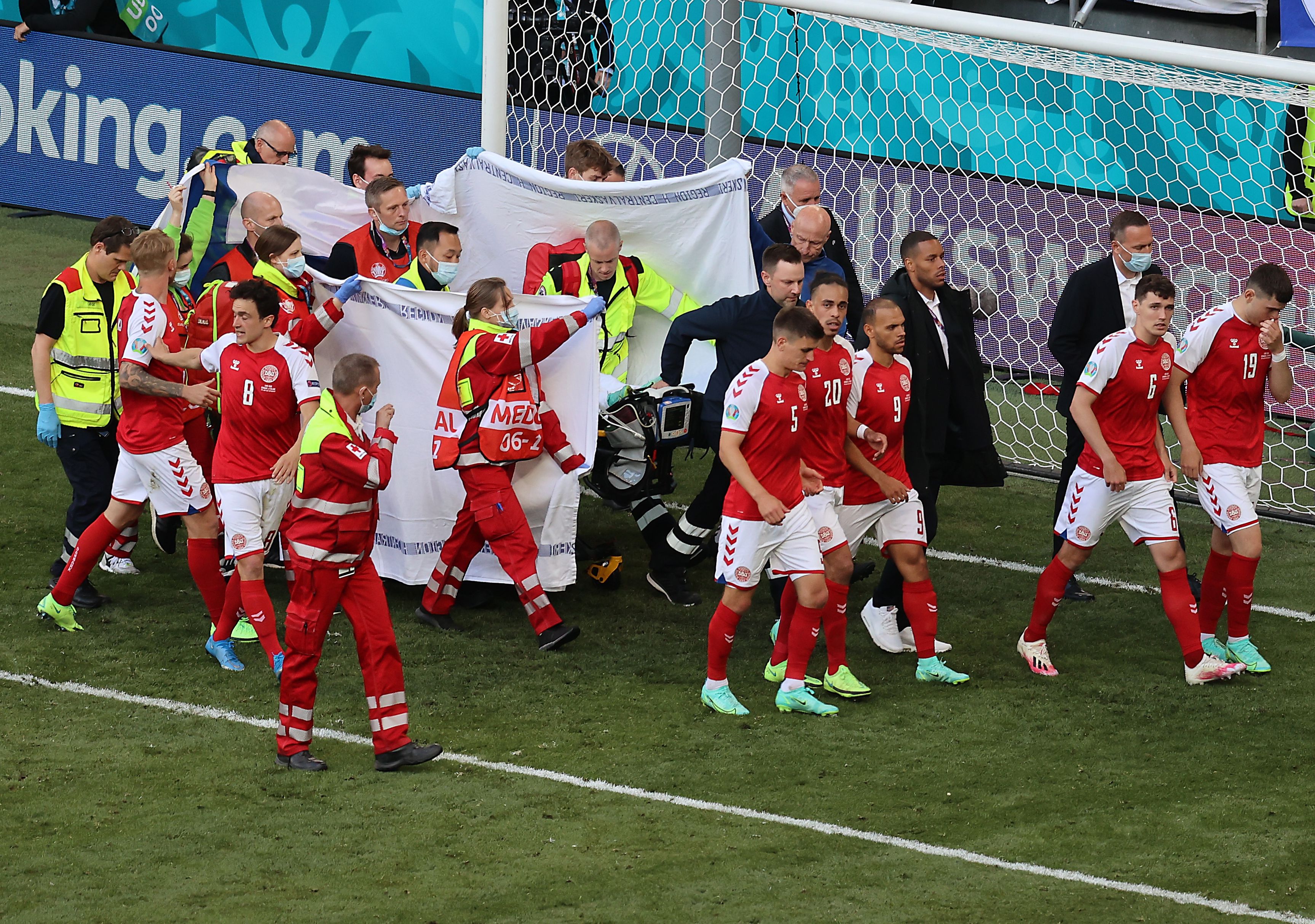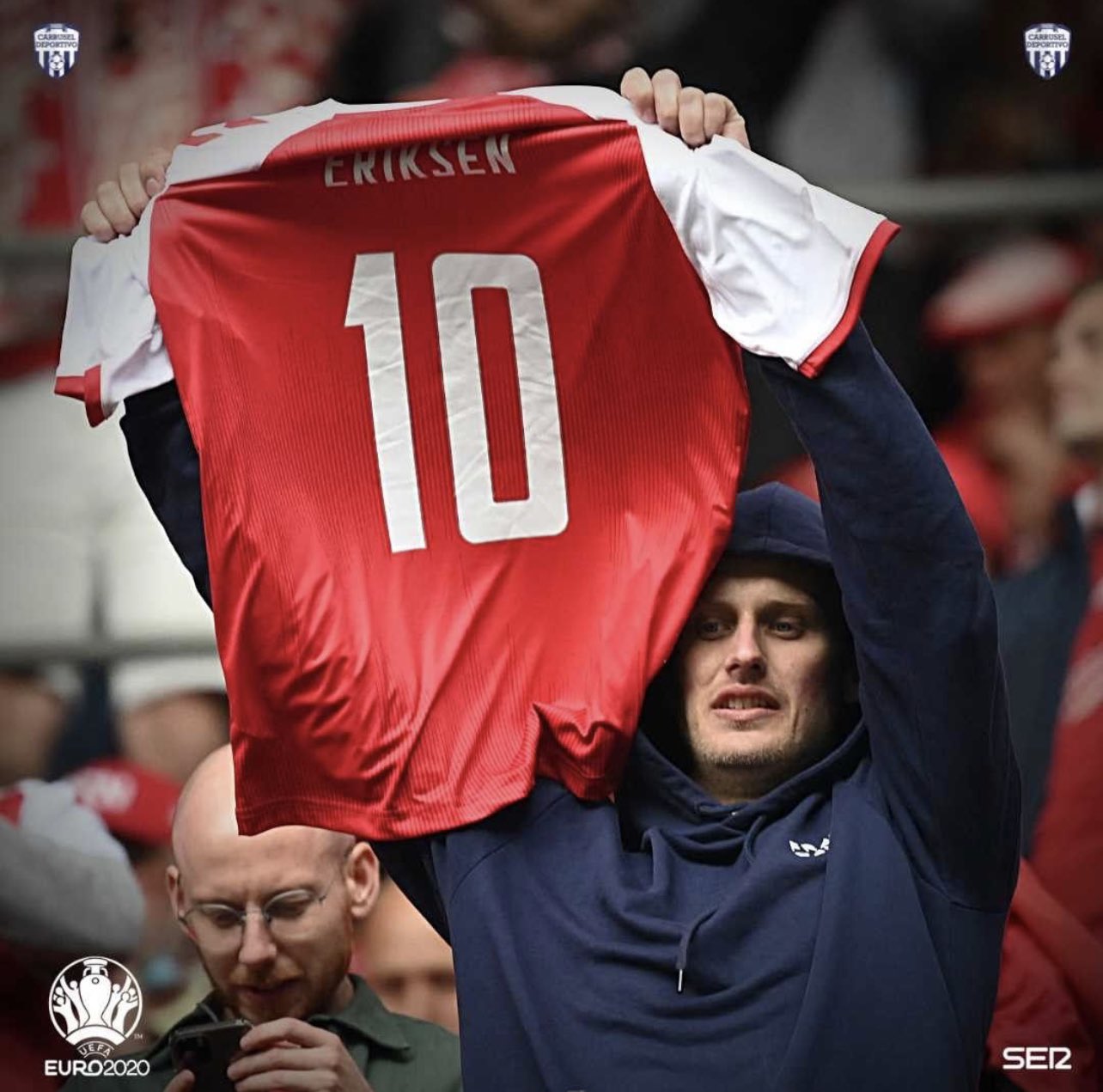 Christian Eriksen being carried off after Collapse as the football World unites in support. 
The Euros are such a unique and special tournament to see the fans' faces the emotions of everyone if there's just something special and unique about it. It means the world to these Nations and players, some of which were making their first appearance of the tournament, and others were trying to take the thing home. However, when tragedy strikes, we tend to forget about the football, and the human element comes into effect during a low moment. Football is the biggest game globally; it is a religion to most especially across Europe, but what happened to Christian Eriksen Saturday afternoon is hard to put into words. It made the football itself not matter all that much. It became more about Christian Eriksen's well being the match itself. All the positivity going into the match was cut; you could feel the tension and the concern on the people's faces. Christian Eriksen collided and got knocked a few times, but nobody really thought anything of it, nor could they predict what would happen next. A truly emotional moment during a Denmark throw-in that was intended for Denmark's Dynamic midfielder. Without making any contact with the ball, Christian Eriksen collapsed, falling to the ground ask the entire football world held their breath. At the time, it wasn't abundantly clear what was going on. Still, you could feel the emotion on people's faces even though what was going on with unknown. it had looked like he was having a hard time breathing wasn't sure if it was just a collapse because of exhaustion, perhaps the heat or was it something else entirely was 29-year-old Christian Eriksen actually having a heart attack? It All Happened very quickly and very fast. An array of medical personnel arrived on the scene that they ran over to help and Preserve the midfielder, who appeared to have difficulty breathing. He had a cardiac arrest his heart even stopped beating. They arrived on pitchside with medical equipment things to help CPR and breathe as well as a stretcher to carry him off; it wasn't a question of whether he would continue; it was a question of whether or not he could become stabilized start breathing. He was in a fight for his life. Once the crowd and fans saw what was going on, you could see tears swelling up in people's eyes. Both fans of Denmark and Finland, in fact, probably weren't a dry eye of anybody watching the game either. It was an incredibly emotional situation because we didn't know if he was going to survive it. Denmark and Findland Started Chanting his name in solidarity. You could see the amount of pain and concern among both teams but especially among his teammates. Have Denmark teammates surrounded him in their locked arms, watching their brother and teammate struggle to breathe? Christian Eriksen was unconscious, but the love and admiration from Denmark captain Simon Krueger came through in a moment of crisis as he ensured Christian Eriksen didn't swallow his tongue; he was the first to summon medical personnel and really ended up as a hero in all of this.
The Denmark Team Surrounds Christian Eriksen during is collapse as the Inter Milan midfielder was fighting for his life 
The most heart-wrenching moment was when his wife Sabrina came to the sideline in tears as she was worried about the health and well-being of her husband. Just like all of us, she was worried that he might not survive it. None of us can begin to imagine the pain and agony that she's going through at that moment. She sees her husband unconscious, unable to breathe; I'm not moving while everyone surrounding him is trying to keep him alive and breathing. Sabrina was in the worst possible situation because she felt utterly helpless; there's nothing she can do or say she has to sit there and suffer and just hope maybe there's a way that he can persevere and get through this. It went on for about 10 minutes, and there was no progress made, and there was nothing any of us knew; it was nothing that could be done, and all of us had to wait for confirmation that he's okay. But to have to go through that and see your husband in that condition must be one of the most emotionally damaging things to witness, especially when it comes to a loved one. To us, that is Inter Milan midfielder Christian Eriksen we have a human attachment to because he's a footballer and is devastated to see what happened. However, to Sabrina, her husband, her children's father, her partner, her best friend seeing him in that condition must have broken her heart thousand times over. Denmark captain Simon Kjær and goalkeeper Kasper Schmeichel consoled her while all she could do was watch. This was a very emotional situation for everyone who saw it, but for me personally, when I saw Sabrina come onto the sidelines in tears, it emotionally hit me in a very uncomfortable way it effectively ruined my Saturday. I cannot imagine what she's going through at that moment and what her mind must have been thinking when we are in moments of crisis sometimes we fear the worst even if we want to be optimistic in fact, I'm not even writing this article because it was a big story this needed to be written because of Sabrina I have no words to describe or explain the emotions she was projecting. They were tears in the stands from Denmark fans and Finland fans. The coaches were emotional; the Finland players were incredibly emotional; when his teammates surrounded him, one teammate, in particular, was facing the other direction and then would look down on his teammate every couple of minutes. You could see even more pain and agony in his face it was the feeling of all of it as we took it in. the game was temporarily postponed as we saw a House of Horrors at the Euros a moment and a day that was supposed to be about optimism happiness and passion ended up becoming something so horrible it was a true horror as the very life of Christian Eriksen seem to be under threat all we could do it's just keep them in our thoughts and prayers. I hope he powered through it was the polar opposite at what we expected to see on Saturday afternoon.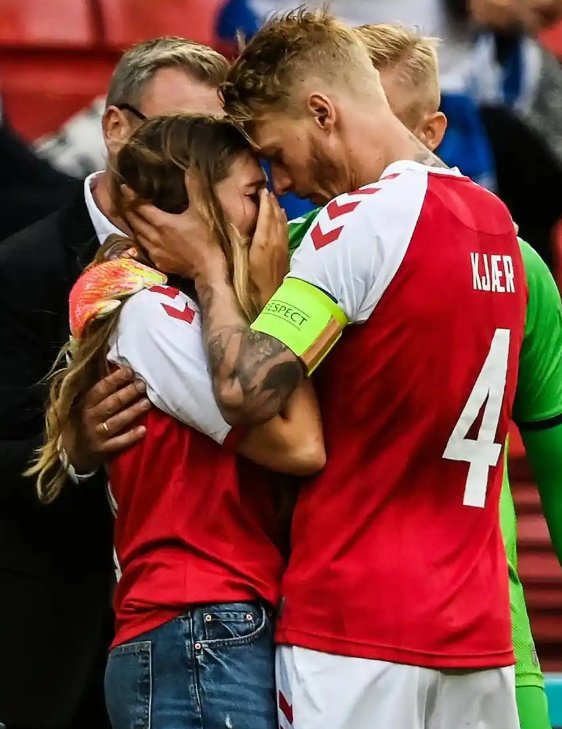 Simon Kjær acted as a true hero and lifesaver as he prevented Erikson from Swallowing his tong while unconscious and was the first to console  Sabrina Kvist Jensen Christian Eriksen's Wife who was emotionally shattered and in tears
The match was postponed for the time being as we wanted to make sure we got information before A ball was kicked again. Everyone was going to react definitely from this; not only teammates of his on the national team and those associated with the game but also his Inter Milan teammates that are getting the news by social media must have been a devastating thing to take. Roughly 20 to 25 minutes after the events took place, it has been reported that Christian Eriksen was resuscitated and was breathing Christian Eriksen is alive; it's so devastating because that was something that wasn't abundantly clear when the event took place. Fabrizio Romano spoke to Christian Eriksen's agent, who had been in contact with his father. He revealed that his son had been breathing after being hospitalized following one of the most tragic moments in the history of international competitions. Christian Eriksen from the hospital FaceTime the entire team the game was going to be canceled initially. However, Christian Eriksen still wanted his team to go out there and perform. Regardless of the severity of the situation or the result of the match, that shows true character and Leadership that despite his teammates being in shock, keep wanted Denmark to continue to carry on and fight. Finland ended up winning the math 1-0 as they picked up their first-ever win in an international competition. I don't want to minimize Finland, and what they have done I think we all should be very happy for them winning your first-ever match is very important, and I think both players could still be very prideful about the way they played in addition to that it was a Classy Touch from Finland as they did not celebrate the goal in tribute to Christian Eriksen. This match was always going to be about that situation, and even though they went out and played, I think they did Christian Eriksen proud just because they had the stomach to go out there and perform in light of the situation. Belgium took on Russia in the night game featuring Inter Milan teammate romelu Lukaku. I'm not entirely sure what his emotional feeling was at the time, but I imagine it was very difficult for him. Romelu Lukaku scored 10 minutes into a game, ran over to the camera, and said, "Chris, I love you," a real Touch of Class of what seemed like a very concerned teammate that was devastated by what had taken place in Denmark game. A true teammate and friend giving a beautiful tribute to his brother, these guys go to battle every week together at Inter Milan. I'm sure it was devastating for him and many of his teammates, former and current, as well as the rest of the football in Globe. Denmark's loss isn't that meaningful; this game was never about this Denmark will continue to battle, hoping they can rebound from this tragic thing and qualify for the round of 16. This was about the health of Christian Eriksen; well, it should be celebrating Finland's first ever victory at the euros, and a great game between two tough teams we ended up celebrating something different Christian Eriksen surviving a Collapse that had the world of football holding its breath.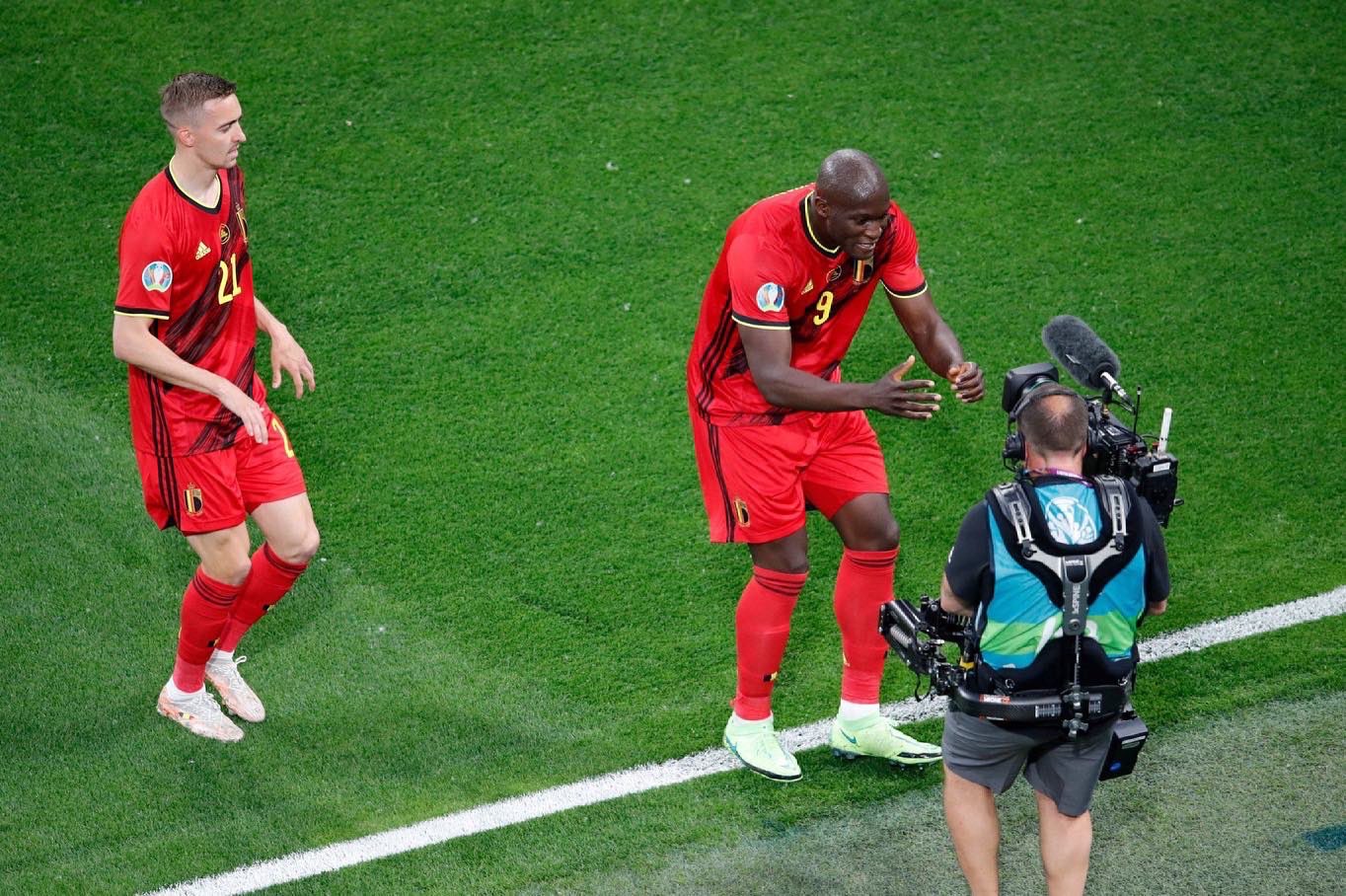 Inter Milan teammate Romelu Lukaku gave a tribute to Christian Eriksen as he scored for Belgium in their match vs Russia saying Chris I love you. 
With everything that happened today, the most important thing is that Christian Eriksen is alive and breathing. We need to give a big thanks for the Medical staff that acted extremely fast in brining him back from unconsciousness I could speculate what it's going to mean for the rest of his career, but I'm going to let the medical personnel make those decisions. I don't know anything about this, and I think even suggesting or arguing what could happen would not do him justice in that regard. I certainly hope and pray that Christian Eriksen will be able to play again with Inter Milan and Denmark next season; that may be wishful thinking, but as I said, I'm not aware of what's going on totally, and from a medical point of view I'm just ignorant to the situation. Still, I think we all should just wait until we pass judgment until we know more about this from a medical perspective. It was a scary moment, and there's a lot to be positive about now, but unfortunately, there is a level of criticism that needs to be dished out accordingly. I'm going to evaluate and give you the big picture, but before I do that, I want to talk about something that happened at the moment. In the UK coverage of the game and its American coverage, they did the game a disservice. when it initially happened, I think it's important that the camera picked up coverage. Still, after that, I thought it was unnecessary and disrespectful to continue to point the camera into the huddle in which Christian Eriksen collapsed. UEFA and the TV coverage seem to be doing it for clicks and Views rather than giving respect to Christian Eriksen and the Danish team as they were dealing with something that was life-threatening. After the initial event takes place, you can quite easily point the camera and the fans and the other surrounding things that were happening; what was happening at the moment should not have been televised not because it was hard to watch it was, but that's not the reason. We should respect the privacy; the Denmark team surrounded Christian Eriksen while it was happening and even had to use blankets to block the viewing from the outside. In the initial video, they show enough, so we know what was going on there was no reason to continue to point the camera in that direction. allow Christian Eriksen to be taken off with the stretcher. Then after he's hospitalized, more information will come out to allow the public to know what's going on; however, the fact that they continue to point the camera over in that area where there's something incredibly private going on was ridiculous it was obviously done because of views rather than the health and concern of Christian Eriksen. Secondly, I thought the game should be canceled, but Christian Eriksen wanted his team to play, and the team wanted to play; there's a lot of criticism around that I'm not going to stoop to that level right now I think there are more important things that need to be worked out. we're not doctors; we don't know why this happened, whether it was because of the Heat or the number of games that these players have to play or something else, but there's one thing certain. The intensity training level could have impacted it; I'm not blaming anybody in particular, but players should not be run into the ground. the more pressing issue is these players have to play too many games too frequently. I understand that you have a 34-38 game schedule in the league. teams that play European football have a minimum of 6 games played, not to mention several cup games. these are played in the middle of the week, and as they should because it's the only way to make the schedule work, but you can space out the games and rest days in between them. Good teams play a minimum of 45 games with very little rest in between. The biggest problem here is the lack of rest that is being allowed and the way that the games are being scheduled in a short resting time between one another; there is that, and now they're in the European championships, and the schedule was very similar in needs to be more spread out. I don't understand what would be the harm of having a game a week maybe wouldn't have situations like this if that were the case here that's three weeks of the group stage, and then it's a knockout round they do not need to speed it up having so many games within days of each other leads to things like this. This is something that UEFA needs to handle a man today could have lost his life because of the number of games played with minimal rest time; they need to find a solution to this. Yes, the sun could have contributed, and the level of training could have been limited as well. There are lots of things that can be done, but the fact that they have to play so many games with very little rest is a big problem, especially in a competition like this which is the second-highest watched sporting event in the world they have to do better they must do better. It was an absolute nightmare and a horror that we saw in Copenhagen; thankfully, Christian Eriksen is alive and breathing, but that doesn't undercut that UEFA made a stinker about all this they need to fix the format. This probably is not going to happen very often, but the fact that this happened once is enough to change the way they do things. Especially when it comes to schedule and tournaments and the number of games that are being played what we saw in Copenhagen it's something that most of us wish we didn't see changes must be made or else maybe next time this happens they won't be as lucky as Christian Eriksen UEFFA could have had blood on their hands we need change. The relief of Christian Eriksen is music to everyone's ears, but now it's about avoiding a situation like this going forward, UEFA it's your move now. make the right call.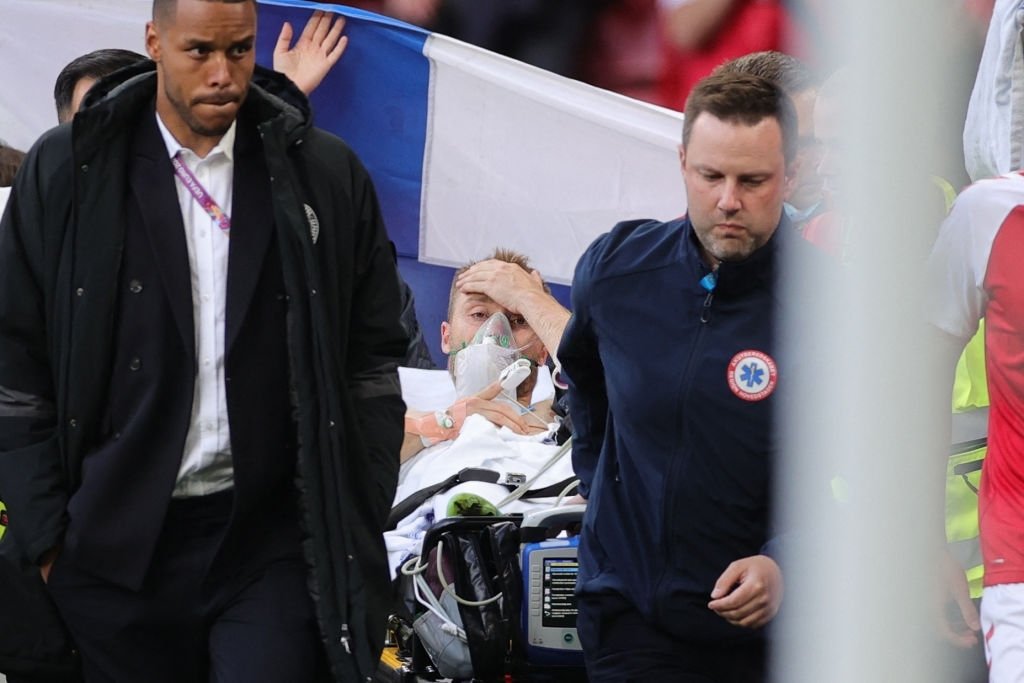 Christian Eriksen shows Stability as he is carried off after a life threating scar in the first half of Denmark's match vs Finland