Austria 3 North Macedonia 1FT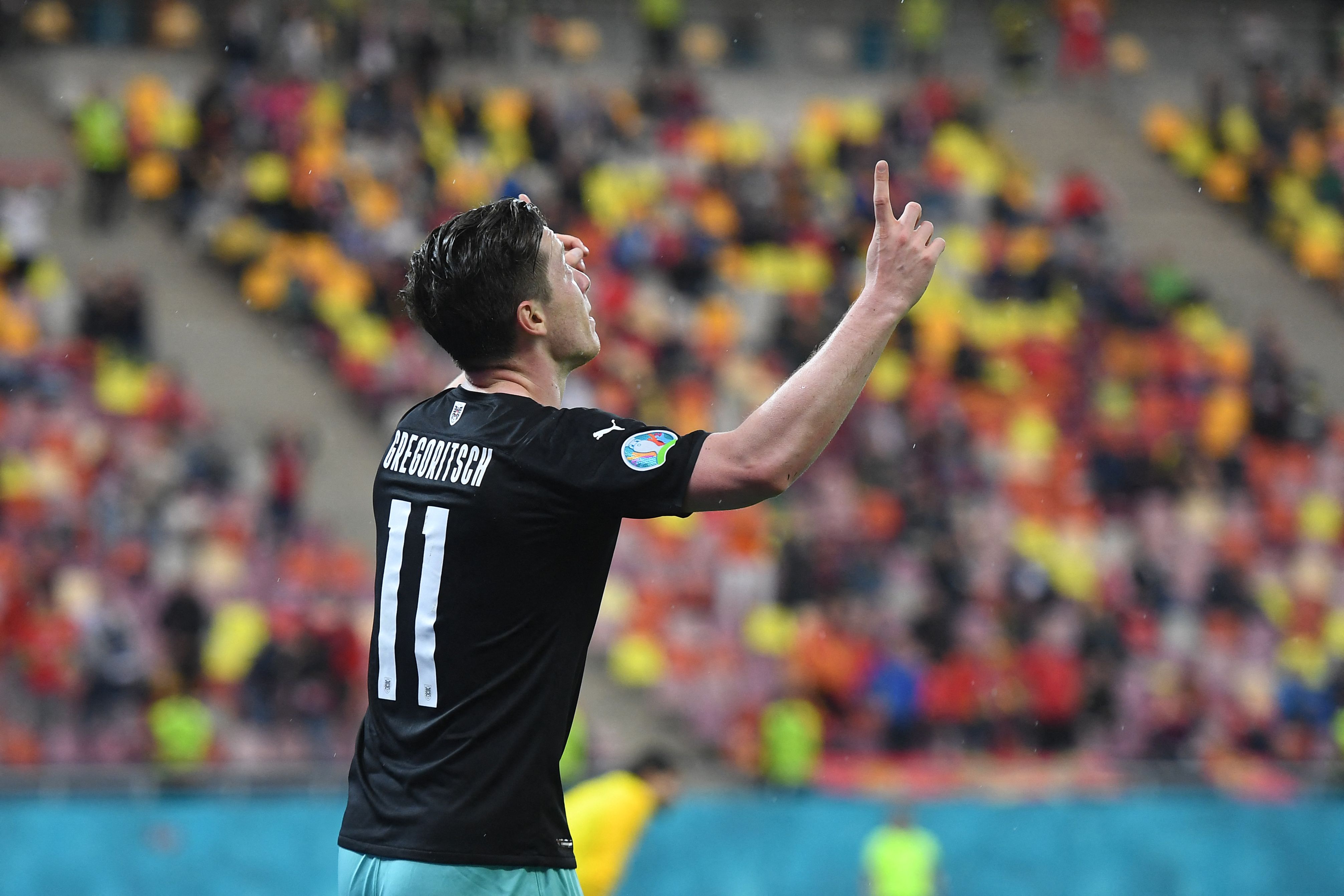 A battle between Austria and North Macedonia ended up having more intriguing than expected. This wasn't one of those games that were suspected of ending in fireworks. However, surprisingly it ended up being one of the most competitive and intriguing matches on the group stage. There was a level of anticipation from both sides. Austria is a team the often ends up in these competitions. It's very rarely that ain't out of it altogether. When you have a player like David Alaba, it is mutually impossible for you to miss out on a tournament like this. David Alaba is just one player, but Austria has more they have a pretty decent team and certainly look like a team for a team in that category of the potential Underdog. Along with David Alaba, they had Marcel Sabitzer, Martin hinterberg, and Stefan Laimer. A team filled with the Bundesliga talents, a very balanced Squad with even a little bit. They don't have the most talent, but this was saying like a team that could push the boundaries of what everyone expects. Even though they are making tournaments, that doesn't mean that they are thriving inside of them. Austria is a team that always had enough talent to win some games or even get out of the group some years. However, they never seem to do it. Whether we are discussing the World Cup earlier of the past doesn't seem to be a different a first-round exit and a windlass tournament is what they are accustomed to almost because they haven't gotten out of the round of 16 in decades with their last victory occurring against the United States at Italia 90 a 2-1 win. There is not a single member of this team that has one again at an International Tournament; this will be their chance. On the other side is a nation with even less history. North Macedonia is primarily expected to be the whipping boys of the Euros, a tiny country just 2.3 million with not a lot of Elite Talent going inside of it; the fact that they're even here is it cost for celebration as them just being at this tournament means so much to them. Gordan Pandev is 38 years old is the country's all-time top scorer yet never has reached the tournament. No one is expecting anything of them; they don't have a powerful team, but they're only good enough to be in the tournament, and they don't have a significant game-changer; they're just a team that has come together and want to fight for every point.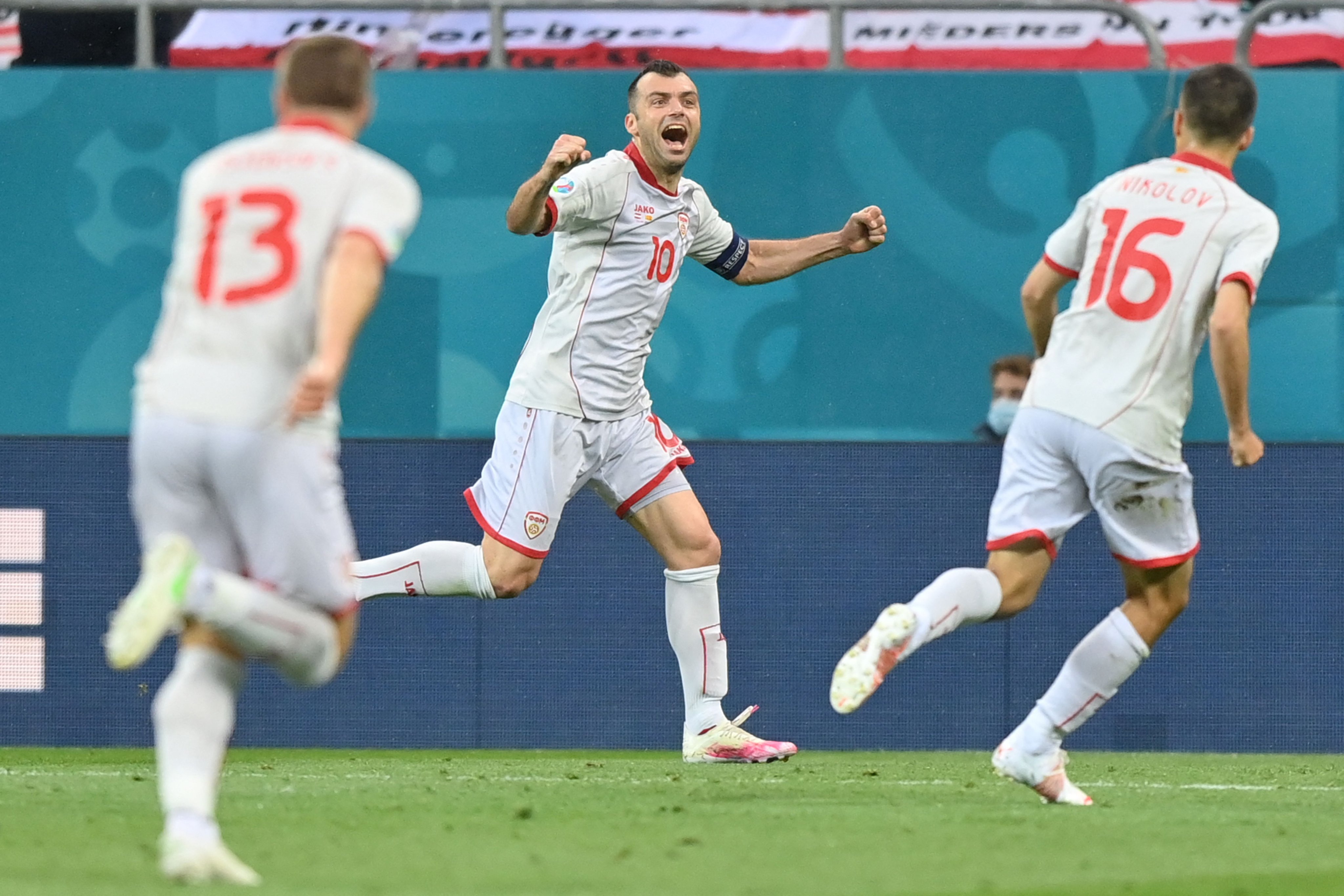 The match ended up being an incredible battle between two genes that has something to prove it was a game that was very difficult to call. Going into the game, Austria was big favorites, but North Macedonia did put up quite a fight; there are even opportunities to win this game. It wasn't a foregone conclusion that Austria was going to pick up the points. To win their first tournament match since Italian 90 meanwhile North Macedonia just getting the point in this tournament would have been something that would be worth celebrating. It was a tough match with some incredible moments inside it is especially individually. Austria took the lead as we were treated to one of the best goals of the tournament. A genuinely astonishing cross from Marcel Sabitizer would find Stefan Laimer through the air passing feeling the unbelievable goal vaguely similar to a Marco van Basten classic took a 1-0 lead. This would last very long; a defensive mistake allowed North Macedonia to have their incredible moment. The goalkeeper made the save but collided with the backline and bring up the ball as it landed to who else but Gordon Pandav. The 38-year-old struck the ball into the back of the net as North Macedonia scored the first-ever goal at an International Tournament; the fans exploded as they saw a goal most of us were not expecting to see their age of us Wonder delivering the strike. Throughout the rest of the game, both teams exchanged chances. The individual visual players from Austria came through surprisingly though they put David Alaba as a center-back, which was a little bit of a strange and unexpected move and possibly a little bit of risk involved. David Alaba typically operates better in attacking situations, but defensively he was excellent. North Macedonia didn't make it tough on Austria, but they were not able to provide all that much on the attack; going forward, they had their one chance and a few other pretty good chances to try to do the impossible, but eventually, reality with sunk in Austria being the better team was going to breakthrough. The service that the attack was getting from Marcelo Sabitzer was Unreal, constantly sending great balls from long distances into the box; he was legitimately pinning every single ball from deep into dangerous areas there was nothing to be done; he was absolutely phenomenal on the game then substitute Michael Gregoritsch gave Austrian midfielder who rarely scores found a way to get his country in front. Then late in the game, another substitute, Marko Arnautovic, scorned unbelievable golf going around the goalkeeper and sticking the ball in the back of the neck; ultimately, Austria took a 3-1 lead winning their game at an international tournament since Italian 90. Austria kind of have the makeup of a Dark Horse team as they collect all three points in a callous game however North Macedonia score and make it difficult on Austria at times who got a vital moment with Gordon Pandev. Can Austria keep it going, and can North Macedonia put up another fight? It's difficult to say there is still a scenario one of these teams can make the round of 16 which would be a massive moment for whoever claims it.