Holland 3 Ukraine 2FT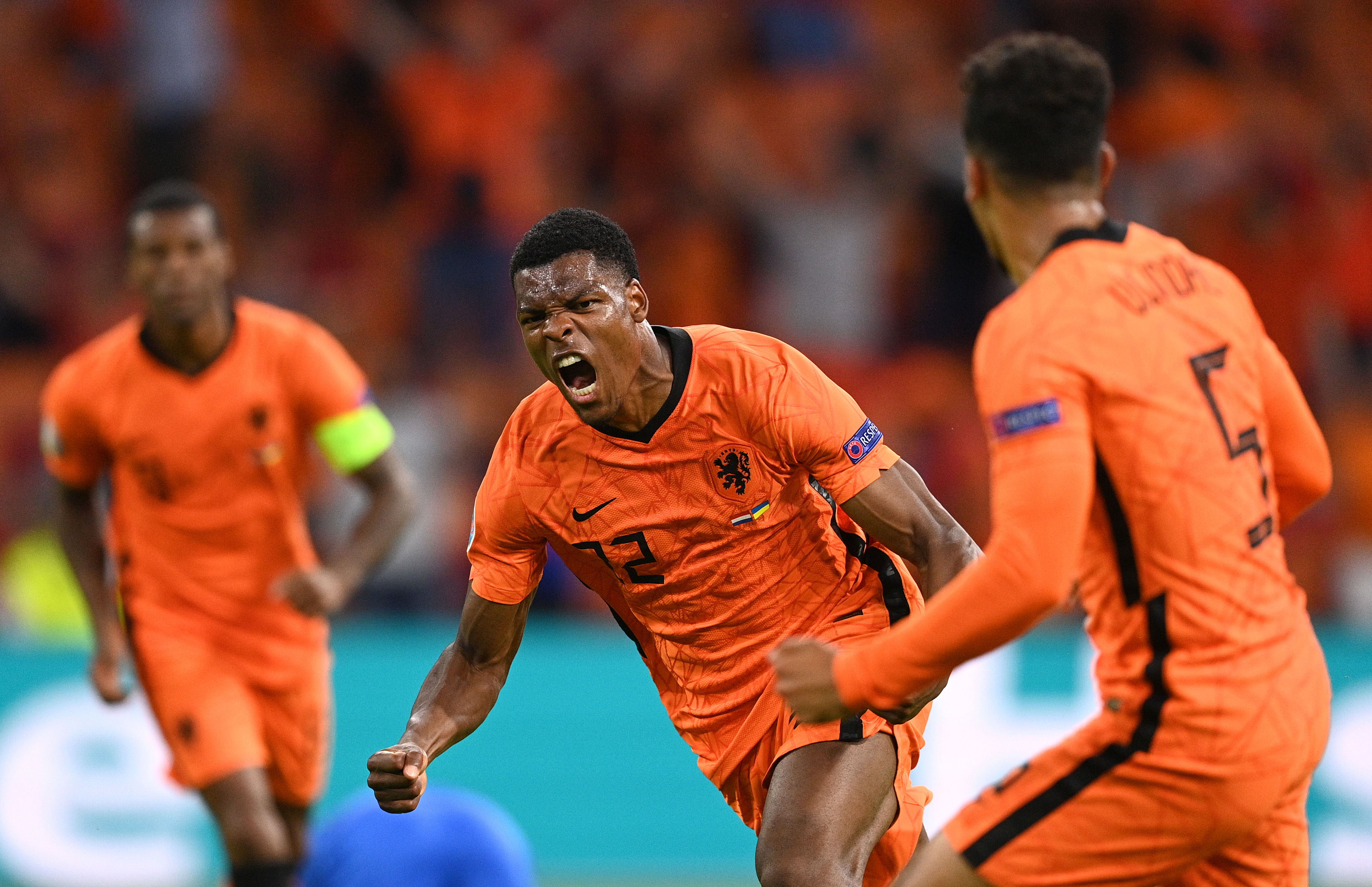 Holland has one of the richest histories in European football. There always is some expectation that to deliver it is always enlisted inside the Dutch DNA to go and win the tournament considering the history and everything they have accomplished that is always the expectation. They have the winning mentality and winning intangibles overcome adversity and overpower more talented Nations; they have done it in the past and look to do it again. It just how it works; there's an incredibly high standard of Dutch Football being one of the innovators of the development and the revolutionizing football. The Dutch expect and demand excellence. In the last seven European Championships, the Dutch have been one of the contenders each time. Most notably remembered for the 1988 Euro as Marco van Basten led Holland to Glory in Germany. You can go even further in the history of the Dutch culture what they have done at the World Cup, making the World Cup final on three different occasions even though they have not won the World Cup on any attempt they are always a contender they feel that they should be one of the teams fighting for the trophy and over history that has been the case. However, despite all this the. The Dutch team has gone over some dark times; they did not qualify for the last two European championships or the last World Cup; they have gone into a different transition now it's become more about getting back to relevancy with the possibility of showing that they have what it takes now. They hired Frank de Boer, a Dutch Legend but has not had success in a managerial aspect; it is understood why people are reluctant to have this team go on a Deep Run. We were going to find out whether or not this team has what it takes.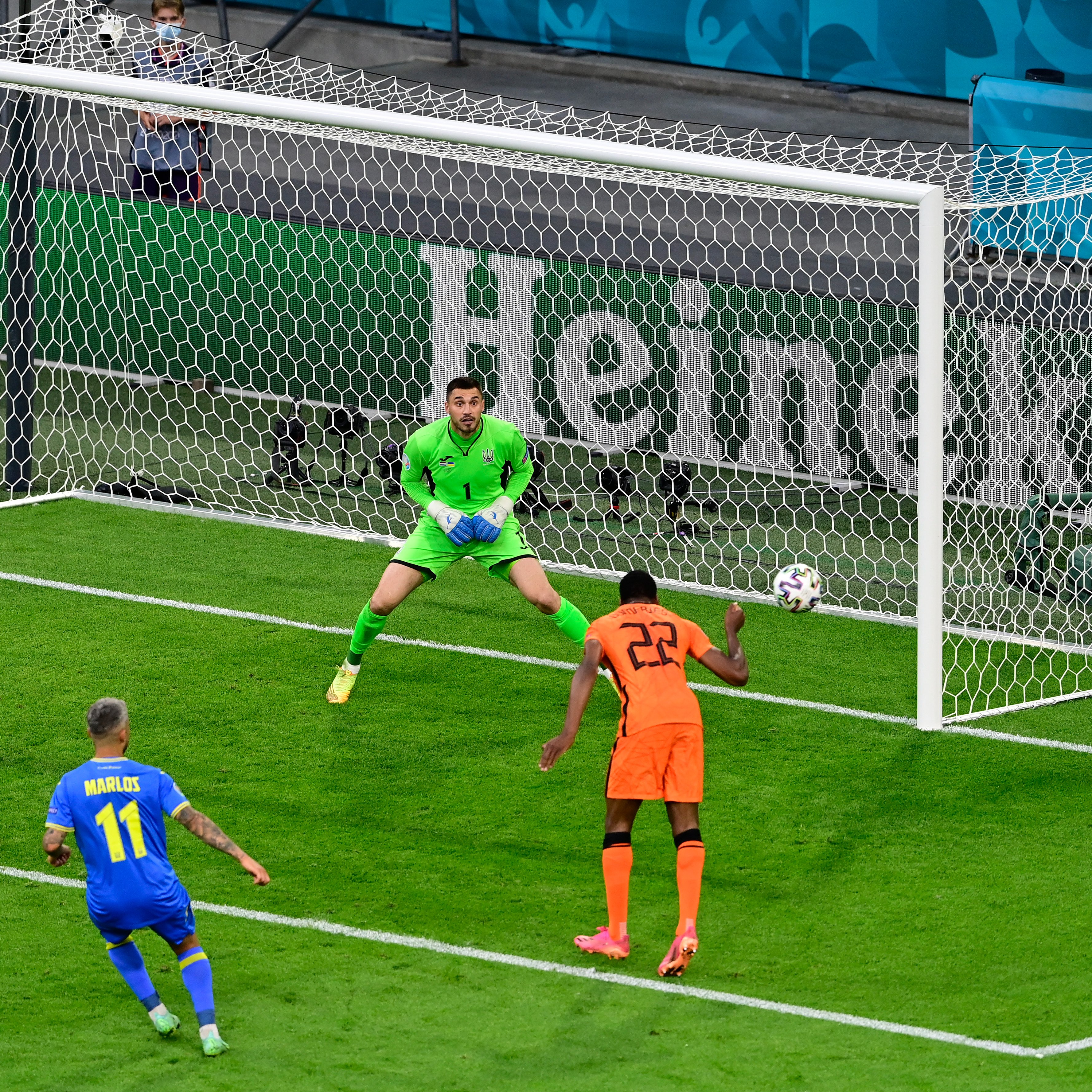 To kick off Euro 2020 in group C, the Dutch played in their backyard as they hosted their opening game at the Johan Cruyff Arena. It would be a Stern test, though the Ukraine had no pressure on them and a reasonably talented team; there were no limitations of what Ukraine could do against them. Their path to the tournament was wildly impressive; they went unbeaten in eight matches of qualifying; the most remarkable thing was Portugal is in their group and finished behind them; they have struggled in tournaments like this in the past in Euro 2016, they just finished bottom of their group however they have enough talent on this team to make some noise this month led by Ruslan malinovskyi their authentic creator the Atalanta midfielder is what makes them tick while having Roman Yaremchuk a very inconsistent player but is capable of the moment. Guided by Andrea Shevchenko, Ukraine's finest, he has more experience in the job and has more of a gist of what his team can do. This wasn't going to be a walk in the park. What will be going to learn from this Opening match?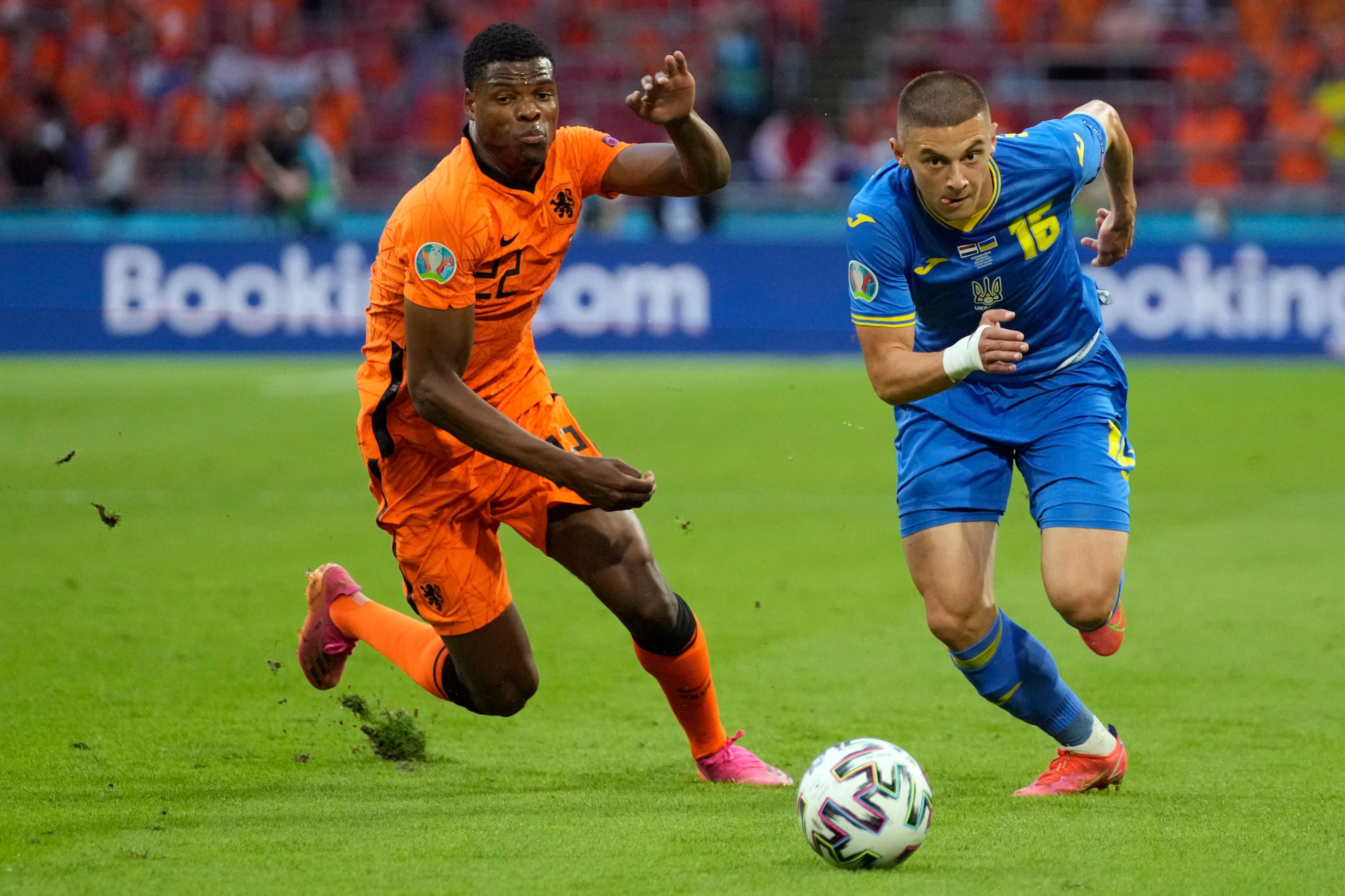 Holland finally qualified for a tournament this time around. They were in the same group as Germany finishing second in the group with only one loss during the qualification rounds. They handled it without too much difficulty; however, in some friendlies not that long ago, Holland looked a little bit exposed, and they were ripped apart by turkey in an International Friendly. It's hard to say or predict what was going to happen with this Dutch team; the tournament's opening match was going to give them possibly an answer to the question. The question everybody's Minds was whether or not Holland has what it takes to go the distance. The dutch are a deep team with a lot of talent screaming throughout it. Gini wijnaldum, Memphis depay wout weghorst frenkie de Jong and others even if Virgil would be out for the Euro's they had a squad. This team has a good combination of veteran experience and talent, but there are still many unanswered questions. Could they make a statement? or would they be exposed? This was a question on everyone's mind extremely talented well-put-together team, but it did seem maybe they lacked a few ingredients to battle with their counterparts. Was this incredible late victory more about the positives or the resilience? I'm not sure any question was answered; there's still a level of unpredictability; this Dutch team is a puzzle.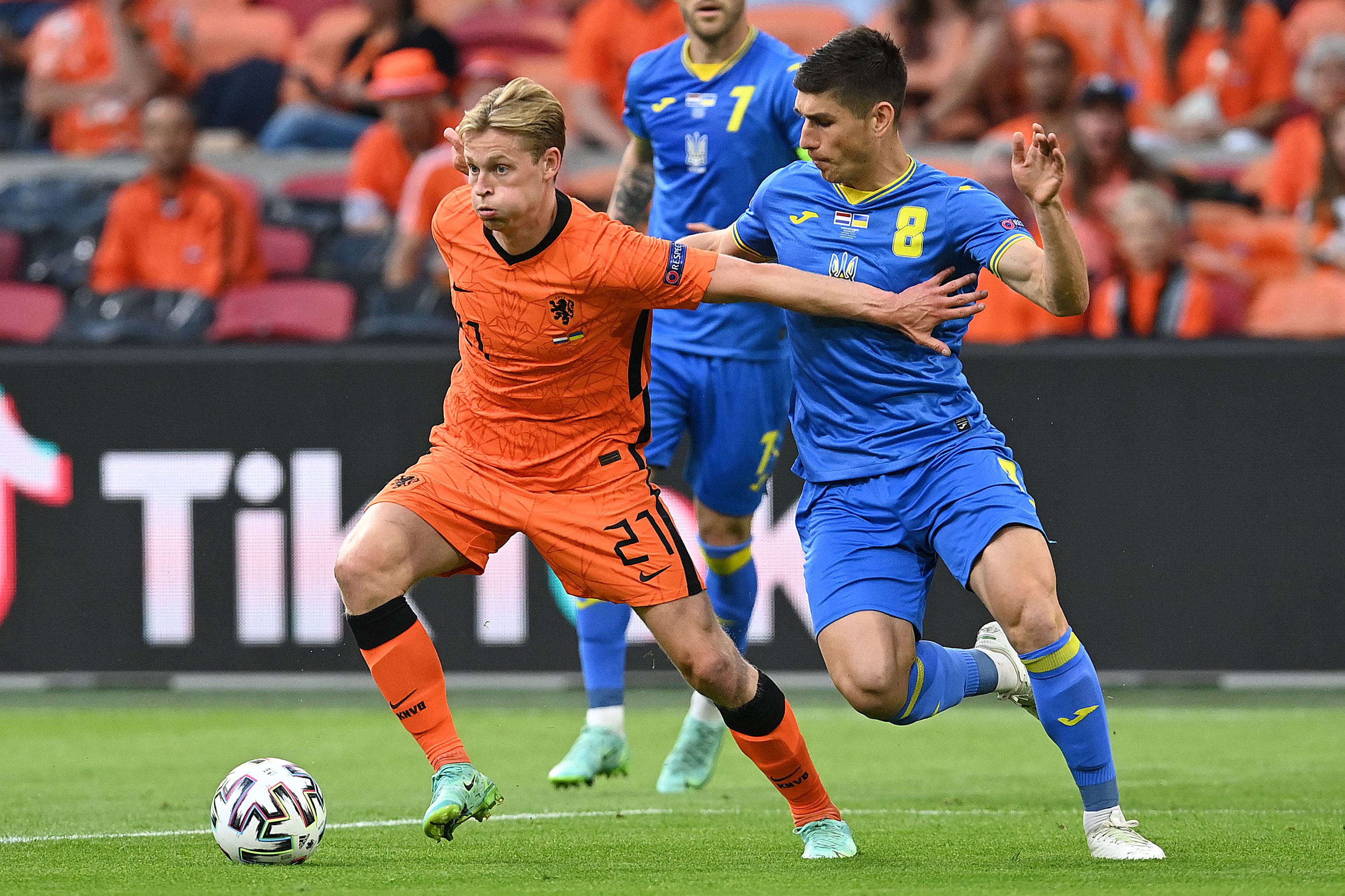 It was a compelling first half from the Holland; they got into attacking positions from the jump. Just minutes into the first half, that Ukrainian goalkeeper made a top save; during the first half, the goalkeeper kept Ukraine in the game. Ukraine didn't test Holland and didn't offer all that much going forward; it never seemed to be a threat; they came forward a few times with potentially doing some damage, but it was more or less a rare occurrence. Meanwhile, Holland attacked gotten dangerous spaces and continued to put pressure on the backline. It was a first-half as frustration they can close to getting themselves a big lead multiple times. Their movement into the dangerous areas was excellent; their finishing in front of the goal was outstanding; every time they got no spaces, it looked like they were on the verge of scoring. They pushed and pushed on that backline, making them uncomfortable, almost seeming like they were on the verge of making a mental mistake. During the first 15-20 minutes, they looked like the best team in the world. Genuinely the way they started building up through the back into the Midfield and then getting on the counter with the multiple attacking options that Holland has. Late in the first half, Gini Wijnaldum hit a vicious strike coming off a rebound; however, the Ukrainian goalkeeper managed to immediately react with phenomenal reflexes stopping the strike with one hand preventing what would have been the opening goal. Holland were in so much control they attacked so well, and it just constantly look like they were going to break through; however, the biggest issue they had was servicing the attack, primarily through the air. Wout Weghorst is physically imposing one of the best strikers in the Bundesliga through the air; the problem was he was not getting good service the crosses that came in for either inaccurate or very inadequate, especially from Memphis depay who struggled in the first half. Denzel Dumfries did an excellent job of pushing the ball forward and playing his role, getting into the tackle when needed. The Dutch we're lacking Rick karsdorp Frank de Boer idiotically left him off his Squad. He is as versatile as they come when it comes to wing-backs, and he has a very accurate cross touch with extreme athleticism; when he gets the ball forward, he's challenging to control considering attacking options I had going forward all they needed was someone to supply the balls in the dangerous positions that's precisely what Rick karsdorp does, and that's specifically what was lacking. Ultimately that is a big reason why they could not breakthrough in the first half despite being in total control. Goals were going to come, but Holland could have put the game away already, but with that being said, they were looking like contenders. Frank de Boer's mundane philosophies weren't getting in the way, at least yet.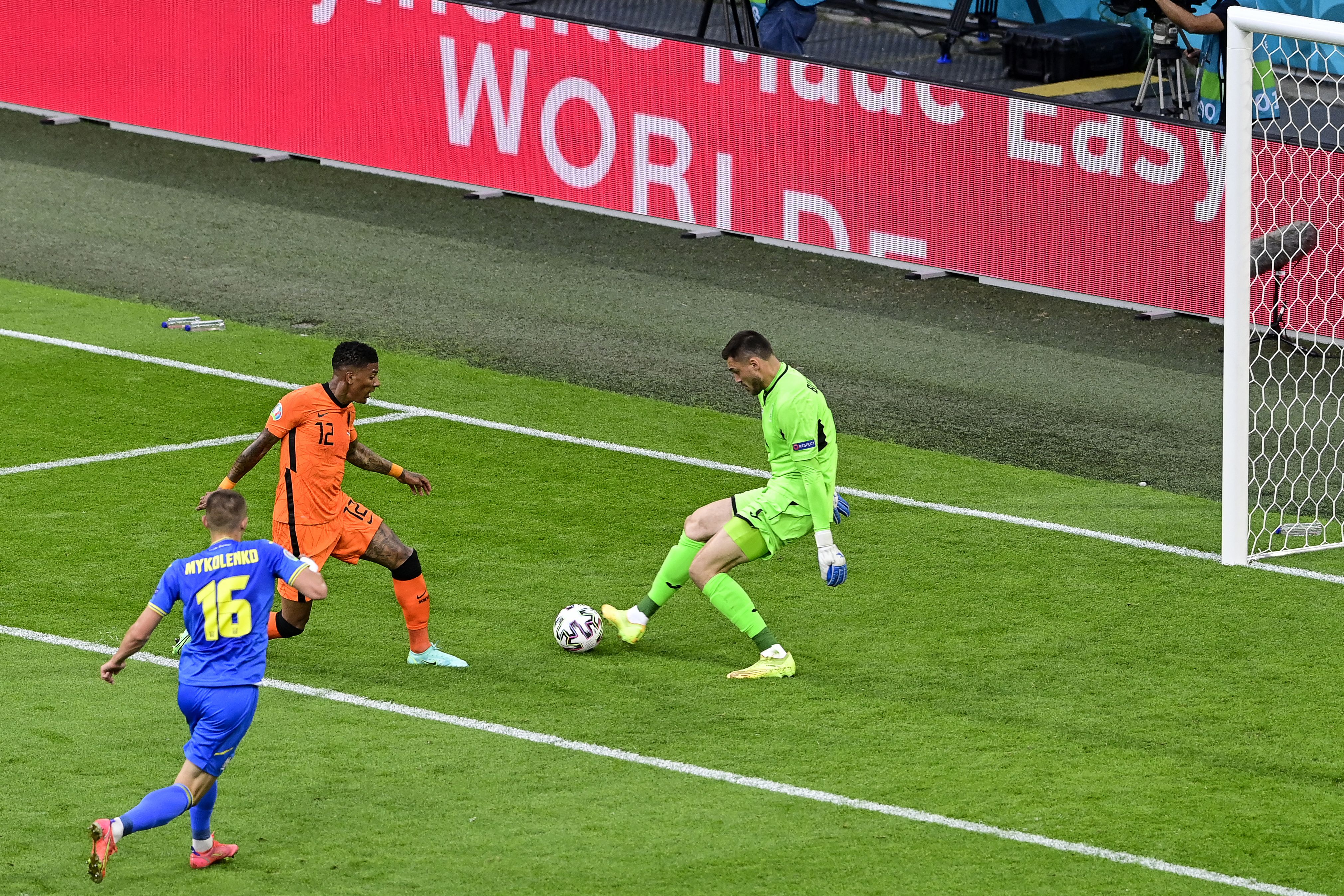 In the second half, Holland was fired up and ready to pounce on the opportunities; Ukraine had a few decent chances late in the first half, but they didn't approach the game aggressively way it did not look like a threat. In fairness to Andriy Shevchenko, his team was highly organized, especially in the Midfield, as Ruslan malinovskyi was the anchor to the attack. As they were attempting to dictate the pace of the game, they didn't get into the same type of positions that Nate Holland so dangerous it's not that they were playing poorly, but the positioning of movement and getting into those areas was not coming very freely as of yet things will change the game progressed. Still, they honestly just looked overmatched in the first half. It did not take very long for Holland to pounce on that opportunity; their extreme pressure forced the Ukrainian goalkeeper that was having a superb day into a mistake poor shape by the defense, and an error from the goalkeeper handed an opportunity to Gini Wijnaldum the soon-to-be PSG midfielder hit the ball from outside the box after an attempted clearance. That ripped through the back of the net as Holland took a 1-0 lead. A couple of minutes later, they would double it as they indeed looked like one of the best teams in the tournament. Another error from the defense allowed wout Weghorst to find enough space as the Wolfsburg Striker beat the keeper, and all of a sudden, Holland had a 2-0 lead.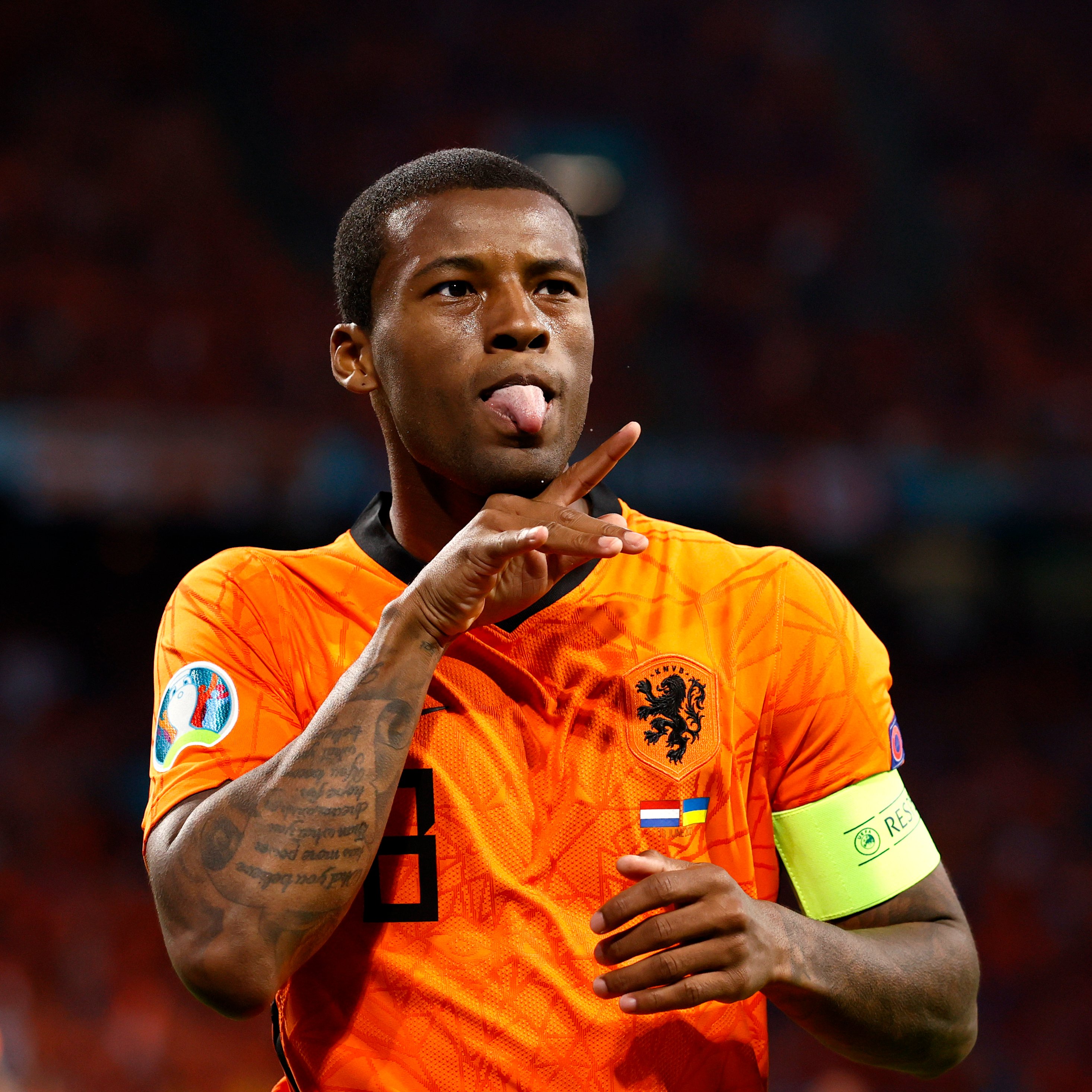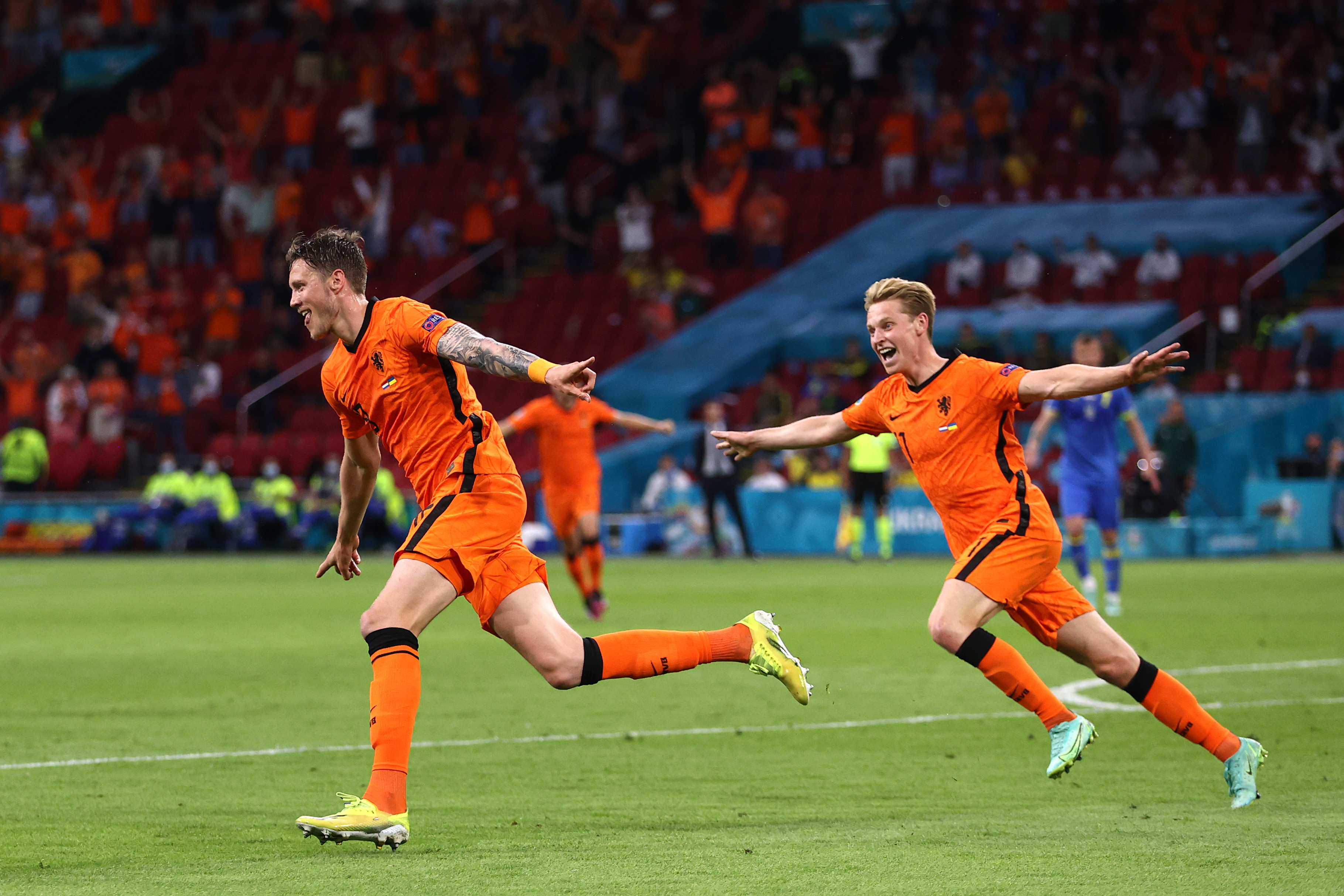 They were in control, and they were closing down the game. Ruslan malinovskyi continue to try to create things for the Ukrainians. Eventually, they got a breath of life when Roman Yaremchuk hit an absolute bullet from outside with less than 25 minutes to go; no goalkeeper in the world was going to save that as Ukraine pulled one back. Minutes later, they would equalRuslan Malinovskyi finally found his touch with a beautiful ball cut into the box to find the Ukrainian Striker who delivered the header; all of a sudden, Holland had thrown away a two-goal lead, the Frank de Boer impact was starting to make way. After looking like one of the best teams in the world during the first half and different parts in the second half, it was a total collapse; however, Denzel Dumfries saved his bacon. With five minutes till the end of the game, the PSV wingback exploded, getting into the box converting on a header as Holland would retake a 3-2 lead with not much time left; ultimately, Holland would hold them off, winning 3-2.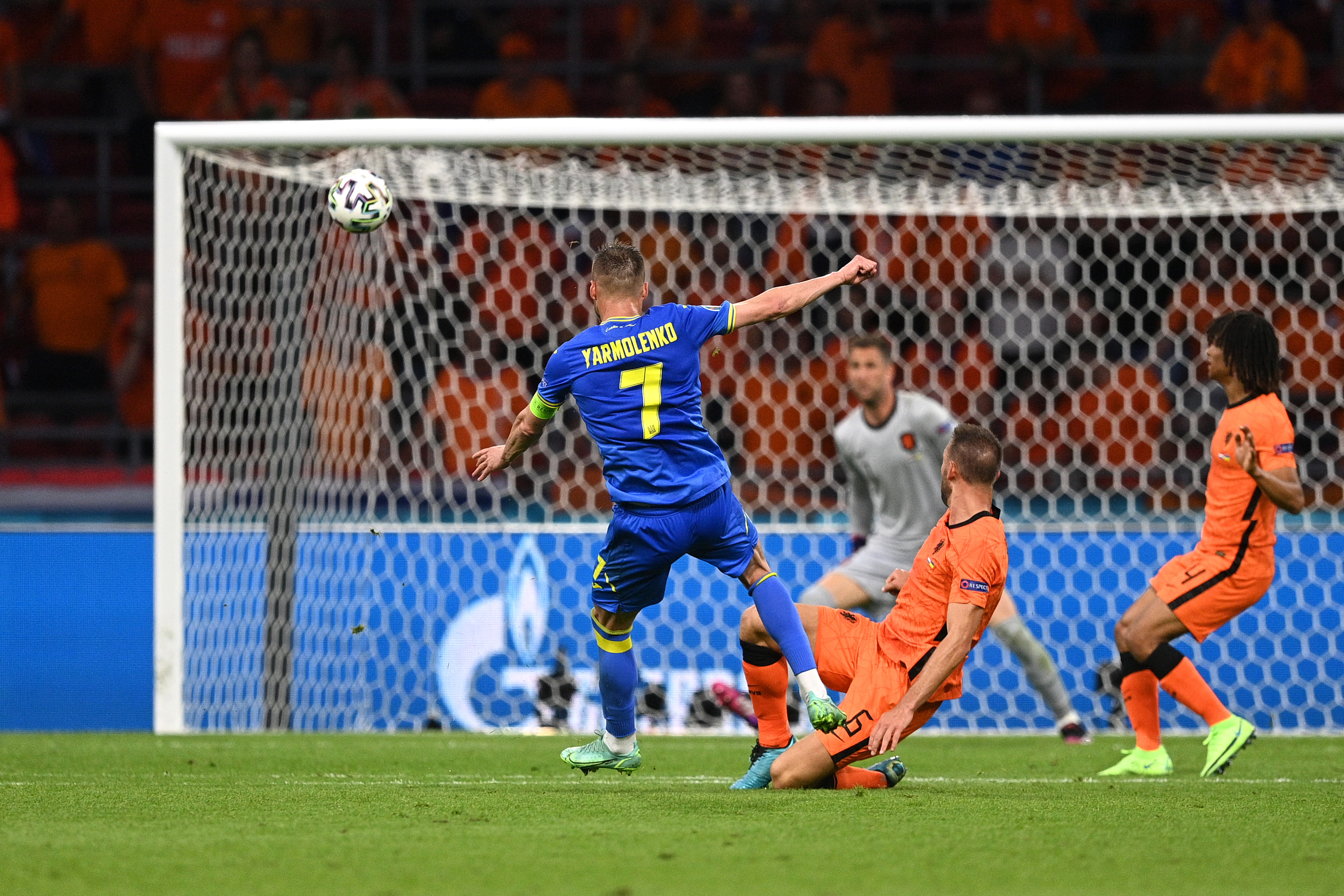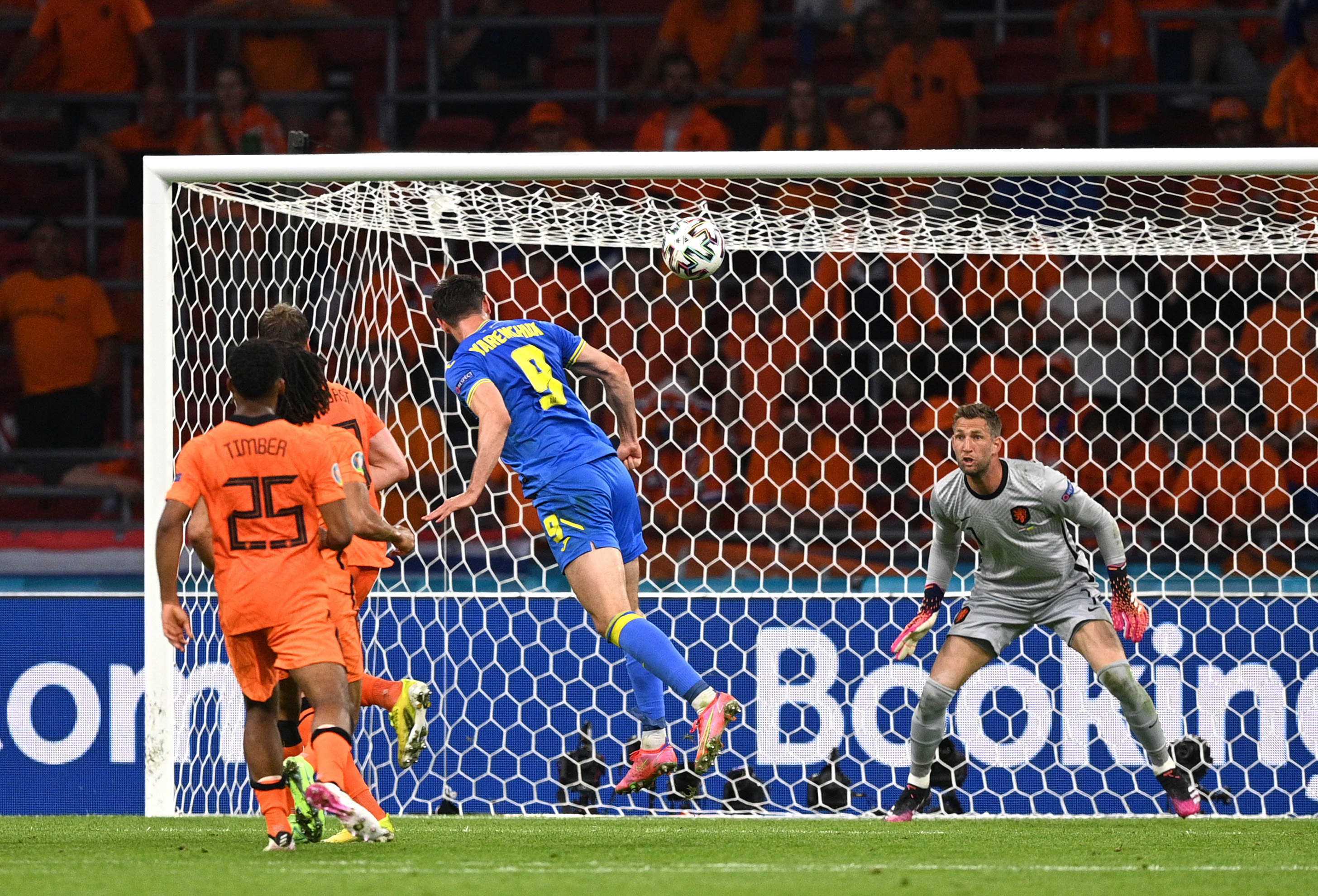 They were two important questions that needed to be answered in the opening game; honestly, we didn't get an answer then either During the first 50 to 60 minutes, Holland look like the best team in this competition, Gini wijnaldum and wout Weghorst put them in cruise control they forced the defense into mistakes the Ukrainian defense did not do their job in those situations but the reason they found it difficult with how pressurized they felt from the Dutch attack. However, Ukraine had two incredible moments back-to-back. Ruslan malinovskyi was working overload and creating chances and trying to put them in dangerous areas eventually; they came through as Ukraine scores twice in minutes of one another. Denzel Dumfries come through winners for Holland; it was incredibly convincing when they were in control, but they fell asleep they were hit in the mouth immediately. Frank de Boer as a coach was one of the best, and most historical national teams have to adjust and not let that happen; they lost their energy immediately; they didn't have it anymore, but late in, they dug deep and got that goal. We still don't have a clue of what Holland can do in this competition; we saw a mix of really fantastic and borderline pathetic Rick karsdorp in this game; doesn't allow that to happen; it was a thriller, one of the best matches of the Euro so far but the thing that we learned is Holland at their best is phenomenal but have flaws and ways you can expose them. The truth is we don't know how good this Dutch team is; the mistakes need to be cleaned up; if they can hold the consistency that they showed in 60 minutes of play, they could win the Euros; that's how good they looked, but moments of weakness and sloppiness could kill them the game exposed Holland greatest asset and biggest weakness all at once the next team they play will be more prepared but if they can hold that consistency. They could be the real deal but are they?