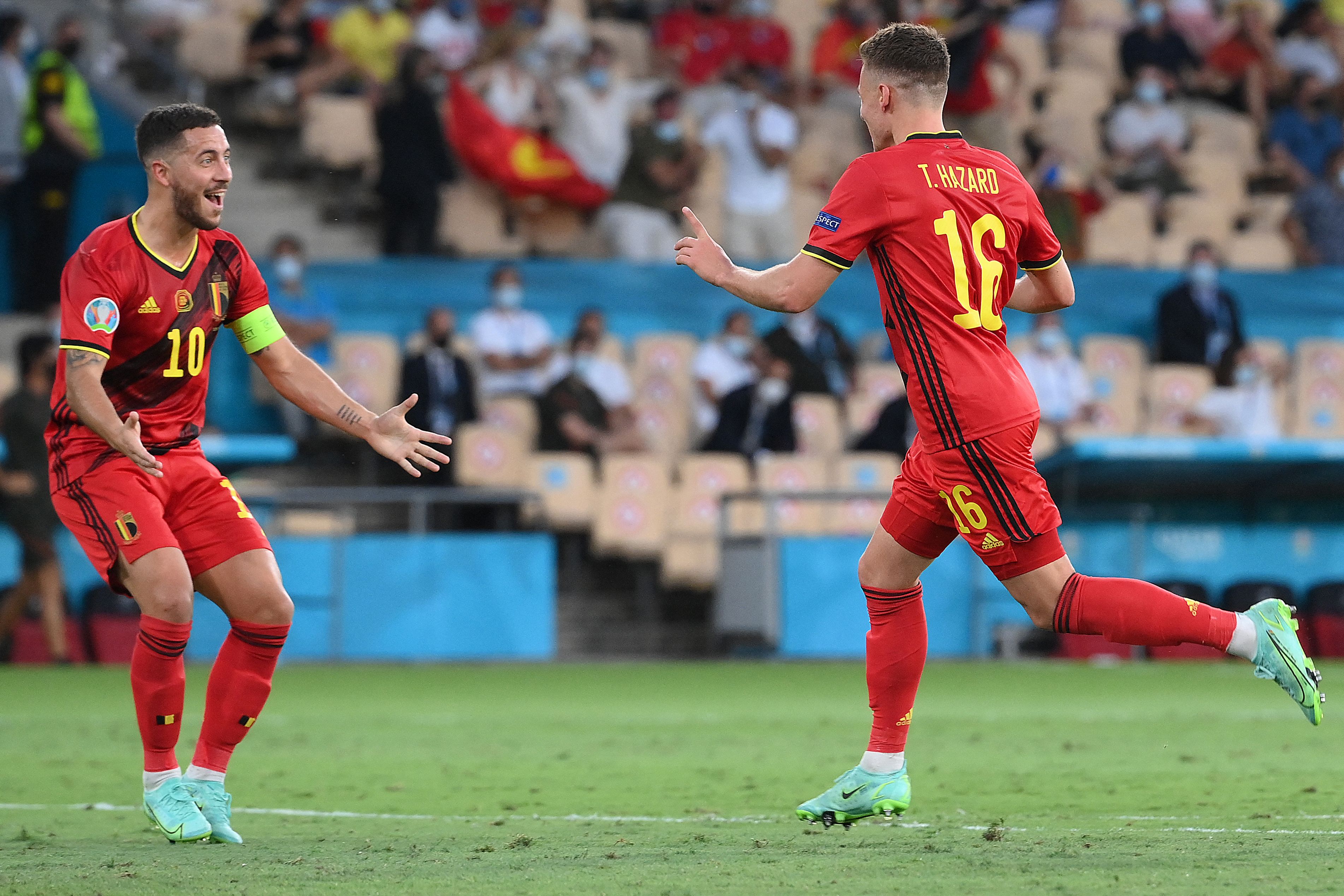 One of the most anticipated matches of the round of 16 was Belgium versus Portugal. The defending champions in Portugal then look at a Belgium side better squeezing the last couple drops out of the golden generation. They have failed with this in the past but was this the tournament perhaps that they get the job done and finally fulfill what they were expected to do years ago. The winner of Portugal and Belgium was going to play the Italian that did look beatable in the round of 16 matchups against Austria as the Austrians took them into extra-time, playing everything into the hands of these teams. It was the battle between Cristiano Ronaldo and romelu Lukaku on the big stage in the round of 16; one of these teams would not make it through. There was so much hype and expectation of being one of the matches of the tournament so far. It ended up being quite the contrary; it was one of the least entertaining matches of the entire competition. It was God awful from that standpoint; now that doesn't lessen anything from this; it was an ugly game; it wasn't very attacking-minded even though there are many chances they were just something missing from this game, it just didn't live up to the hype. Throgan Hazard hit is an absolute bomb from outside the box into the top corner leaving Rui Patricio not a chance to save it. Portugal had their chances in this game at different points, and so did Belgium it was an ugly game but honestly could have gone either way, but Belgium still seemed to have enough Killer Instinct to see at Portugal; this does not mean that Belgium should go into the Italy game as underdogs they've been phenomenal during this tournament, and even though they struggled with Portugal they still managed to pull off a massive victory against one of the most talented teams in this competition and the current holders of the European championship. Even though it didn't live up to the hype, Belgium takes down Portugal as they fly into the quarterfinals. Belgium has to love where they are right now both Italy and Belgium were fantastic, but it's a great matchup for Belgium, who will find ways to infiltrate Italy. Portugal goes down one of the most disappointing teams in this competition considering the expectations and so many people expecting them to go all the way to the final.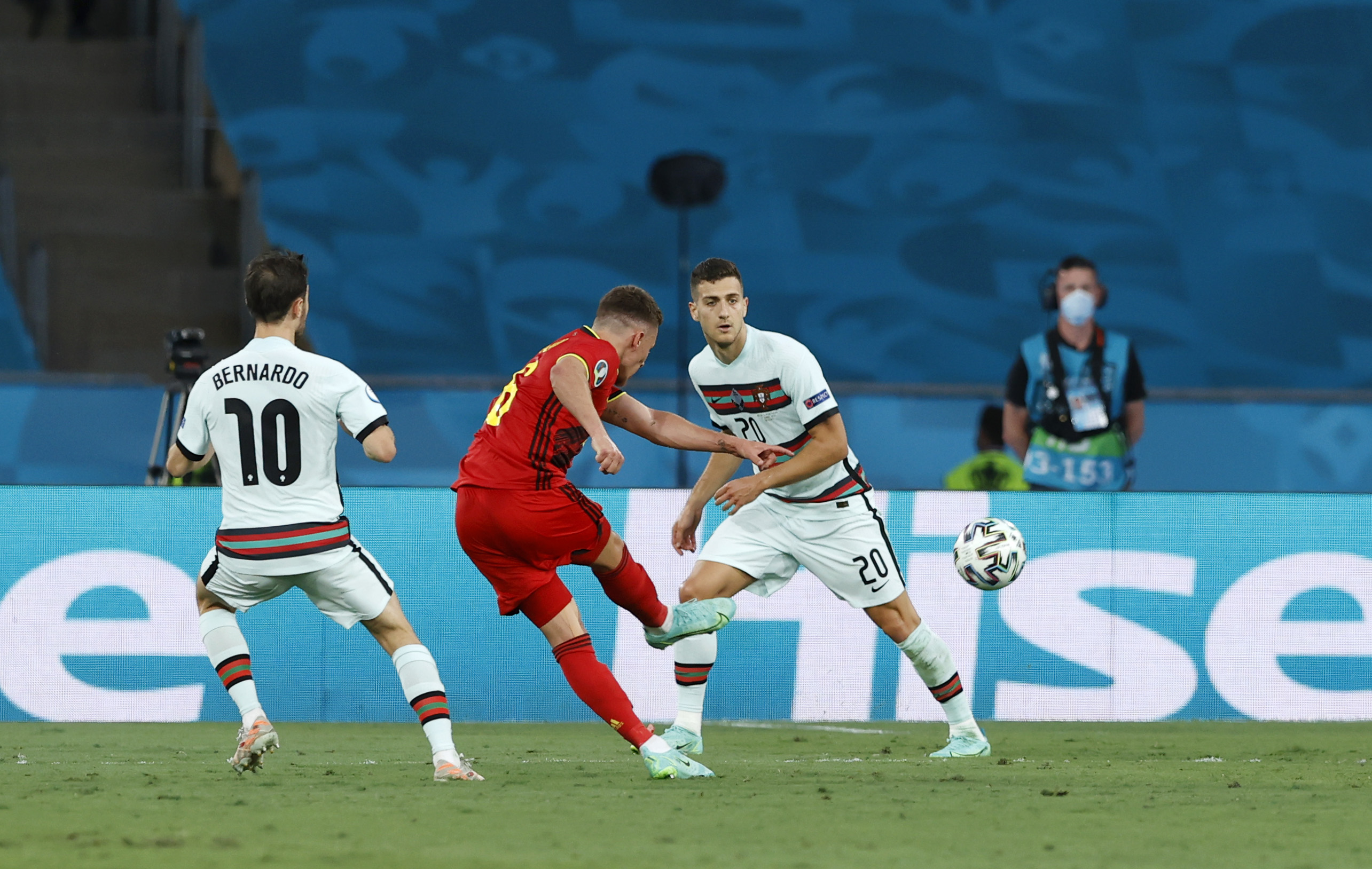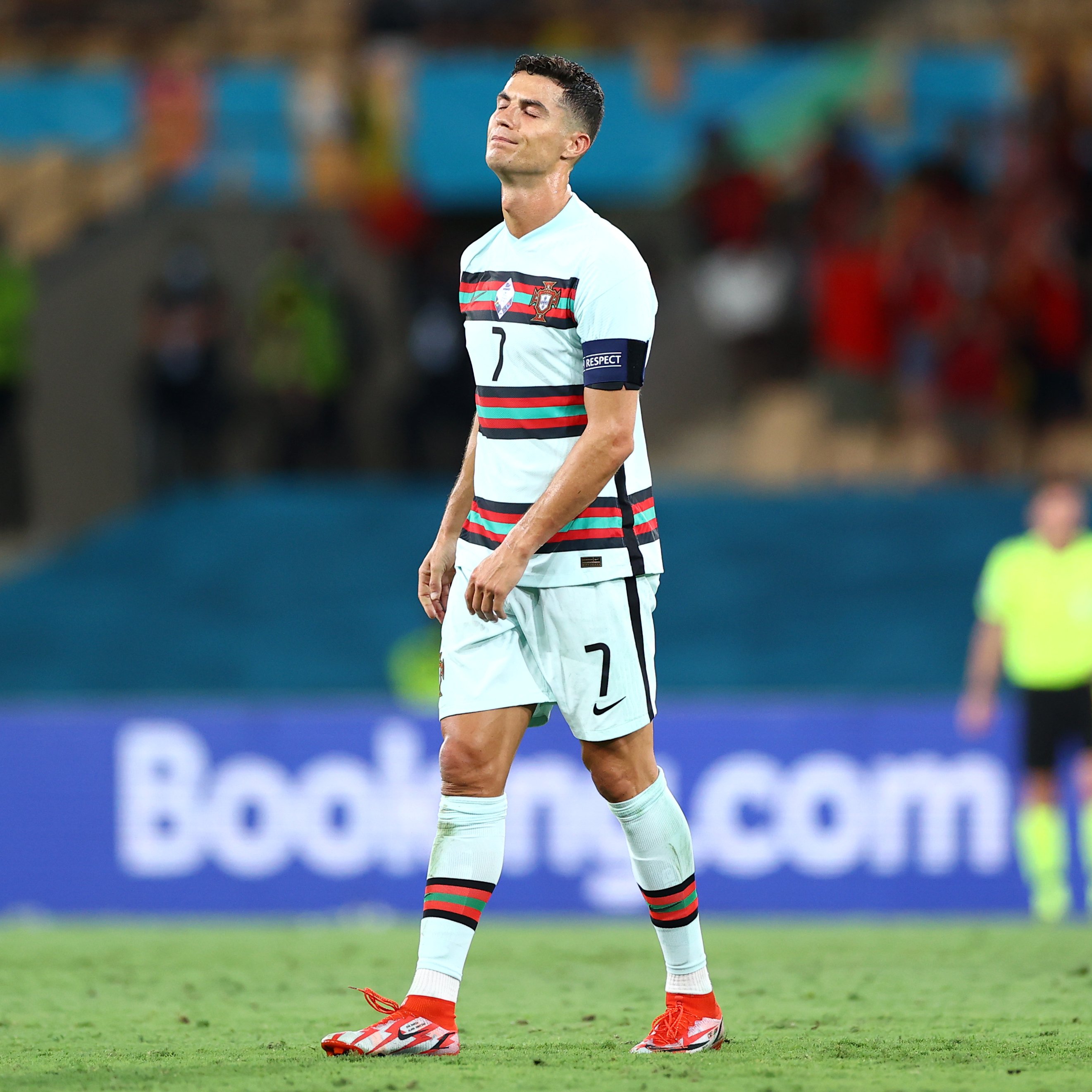 Portugal has one of the deepest teams in this competition; there is no reason they should have played so poorly in practically every game. Indeed their performance in the match against France was their only positive display of the entire tournament. Portugal did this to themselves. They couldn't swallow their pride. Portugal seems to be the team that could be the most likely to clamp down on the France team that will be around for a long time. Portugal has so much depth with so many options and so many positions, yet they played so poorly. The question is, why? It is a straightforward answer. Portugal did not play as a team; they did not play together as a unit; there's a reason teams like the Czech Republic, Denmark, Sweden, and Ukraine have done reasonably well in this competition. They don't have the superstars or the depth of Portugal, but they play together as a team and as a unit, and even if some of those teams have a superstar, they don't play through him; they play with him. Cristiano Ronaldo is one of the all-time greats in the history of football. He has scored the most goals ever in this competition and scored four goals at Euro 2020. however, he did not play well in any of the games. Portugal's strategy played through Ronaldo, making him the primary objective in these games; this is precisely why they lost. Joao Felix may not have played well today, but he played 35 minutes in the entire competition; they never gave him a chance to do anything. Portugal had Andre Silva, a player who had a better season than Cristiano Ronaldo, who is basically used as a substitute throughout. Incredible Midfield Bernardo Silva, Bruno Fernandes, the one significant weakness was their backline and exposed them regularly; however, that's not why they got knocked out. They are out because they played through Ronaldo; they made him the primary; he's no longer a world-class player anymore, and I'm sorry, he's one of the greatest of all-time, probably the greatest goal scorer to ever exist; he is not real Madrid Ronaldo he doesn't have the capabilities of dominating a game by himself he's capable of having moments, and he had one great moment against Hungary. Still, I thought that it was three penalties; he did not have a great tournament at all it was very disappointing, very uninspiring, and he didn't do anything special throughout other than that one goal in the death. Portugal's way to win this tournament was easy to play together collectively as a team doesn't make him the vital part of the team. Making the team play well together makes him a decoy; if Cristiano Ronaldo is your third or fourth-best player, you can't lose this tournament. Everything was going for them with the lack of minutes that some players provided, and they just didn't play well together as a team; that's why they lost, and ultimately they only have themselves to blame because they did it to themselves. Ronaldo's a huge figure in Portuguese football but couldn't make that difficult decision for one tournament to go back to back potentially. They should have won again had they played as a unit and not play through one individual; 11 guys out there can't play through one player, and that's why teams like the Czech Republic went further than them. All they had to do was play together play Cristiano Ronaldo, and Andre Silva side-by-side make Cristiano Ronaldo important but not the most important, and Portugal probably would have won the Euros they couldn't do that for one tournament I'm not going to feel sorry for them because they did it to themselves this was avoidable all you had to do is have Ronaldo as a number two option. Nobody would have been able to beat them; it doesn't matter that they played Belgium they would have been knocked out by almost anyone because that's a selfish way of playing; ultimately was going to Exile their tournament Portugal could have gone back to back, but they made Ronaldo too necessary.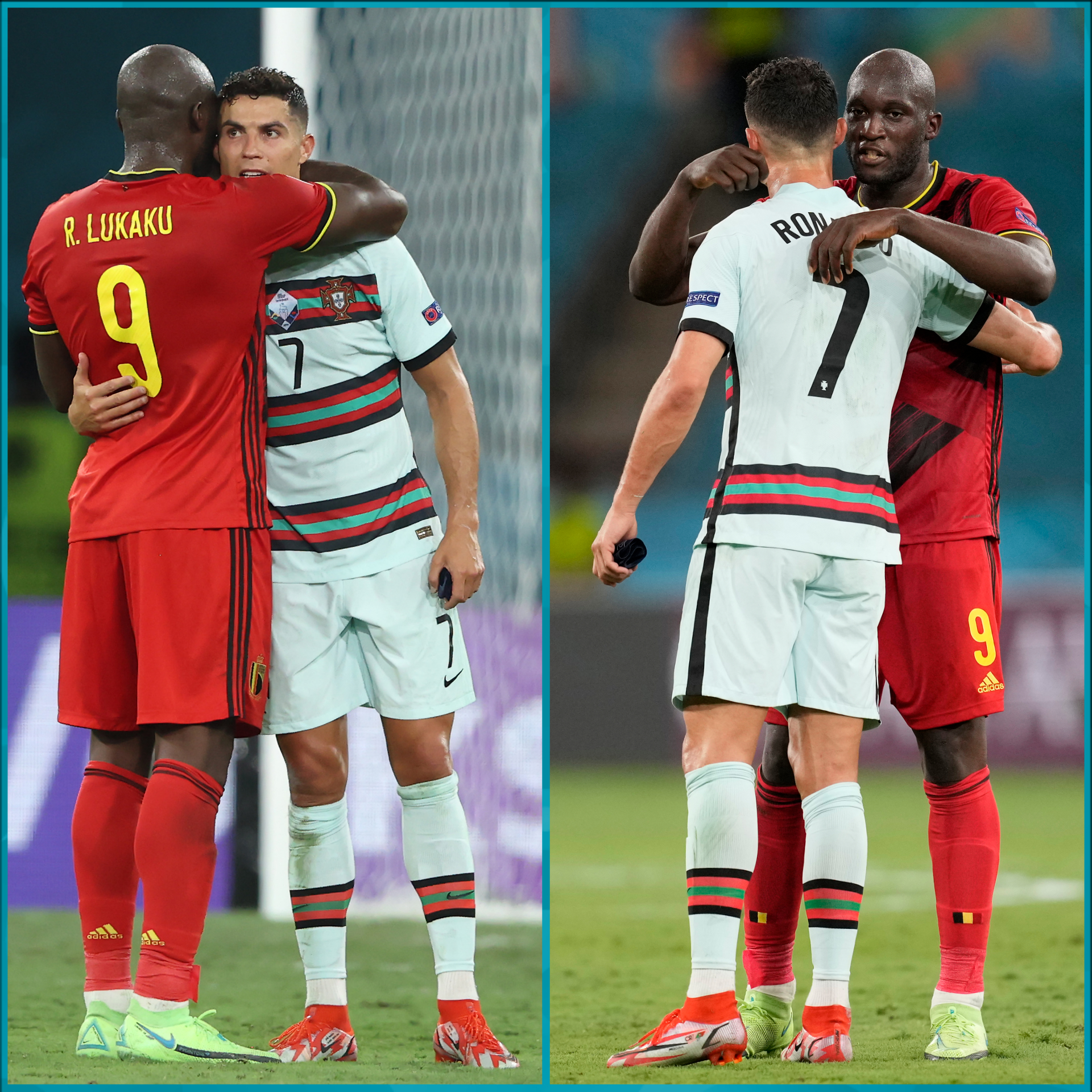 We have been talking about the golden generation of Belgium for what seems like a decade. We are now starting to see that finally become something. If they just win the Euros, it still would be huge for Belgium, which hasn't won anything recently. This is a young team that came through with romelu Lukaku, Kevin De bruyne, Eden Hazard, and so many others; this Belgium team was loaded from front to back; you look throughout this entire team incredible defense forward to go Midfield and dangerous attack when these players were young this was going to be the team to ultimately dominate Europe it never happened they continue to come up a short time after time. Now we're on the last legs of the golden generation; even though there still world-class players in this squad, they have to be better than this, and ultimately they weren't. This is Belgium's last chance to make this golden generation count for something. They got through Portugal and now have to deal with Italy. Their road to the final is only going to get more complex. However, despite playing an ugly game, Belgium got through and is now in the quarterfinals, and if they continue to play well and ride the momentum that's driving them, they could make this count for something. The truth is this Belgium team is outstanding, but they're also quite old, and there's a lot of components of this team that are aging. This is our one last chance to capture Europe potentially. If not necessarily what they had in mind, most thought they would win the World Cup but winning the Euros could be a consolation prize that would appease everyone who has been pampering this golden generation. The Underachievers in every aspect or definition of the word, but winning the Euros would excuse all that. romelu Lukaku is one of the best strikers in the world. Kevin De bruyne is one of the best midfielders globally; they have so much depth and quality in the side, but this is probably the last chance to do it. Against Italy, I think Belgium has a significant advantage even though I believe that Italy had a lot of talent and long-term will end up being more empowering than Belgium; at this moment, Belgium is the better team, and when they get going, they're almost impossible to stop. Roberto Mancini could not figure out an obvious mismatch against Austria, and now he will have to find a way to deal with romelu Lukaku. Roberto Martinez is not a much better manager. Still, Belgium has the better team, and Lukaku plays against most of this Italian side which gives him a massive advantage in trying to capitalize on that. It will be a challenging game for both sides, but I think Belgium will get through Italy. I think you'll actually be quite surprising if they don't pull it off. Italy is a great team but still needs more time to get to that level; if Belgium gets going, even if it's for 10-15 minutes at a time, they will suffocate Italy and find a way through. I think it will be a really close game, but Belgium has experienced a failing which means their mentality will be in the right place. They have experience in terms like this over the last couple of years with a lot of talent and experience all wrapped into one; this makes them very difficult to beat. We could be looking at this year's European Champions France, to me, are probably the only team left in this competition that can really take them down. Italy would have a beaten Portugal, so ultimately, they got a raw deal; the Italians will be confident that they can go out and perform against Belgium, but Belgium has the experience that frankly I do not have this team has been together a long time. The Belgium team understand what that steak they're not going to get a chance like this again; this is probably their last chance to win this, and as great as Italy are, Belgium just has a little bit more to fight for, and this is more meaningful for them than it is for the Italians. Italy very well know they'll be back and will be one of the contenders for the World Cup Belgium won't win; this is their last chance if they don't win the Euros, then the golden generation will be empty-handed; there's no way back after this so because of that Belgium has that advantage over Italy and to a certain extent over France France of the more talented team. They're younger, so they may not make the final. Still, against Italy, Belgium has so much more to lose, which is why I think you'll see an Inspire Belgium side in the quarterfinals. I'll repeat it this is their last chance, and Lukaku will not waste it; it's unclear whether the one the thing, but they're making the semi-finals because they understand the time is running out.