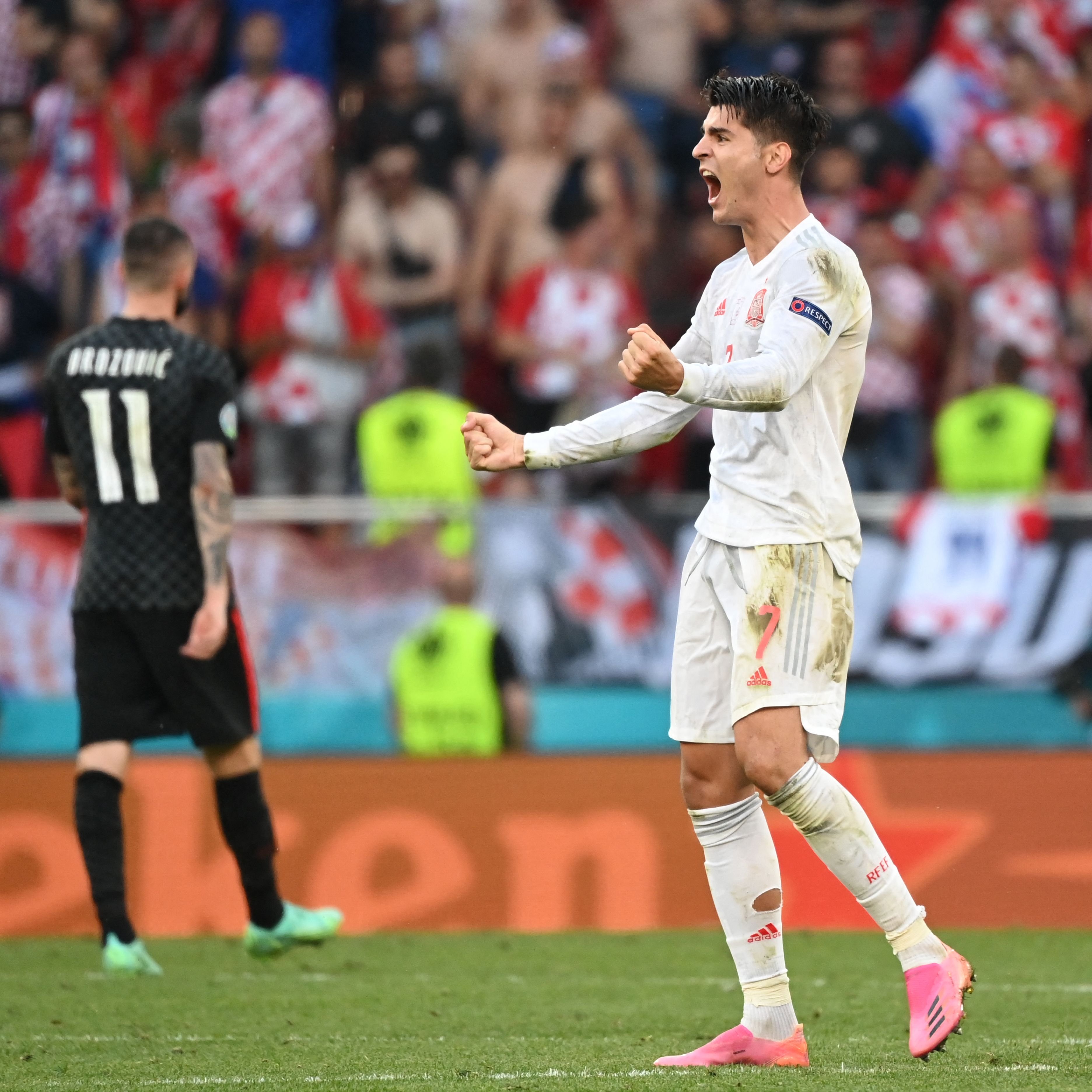 One of the most interesting and exciting matches in a match between Spain and Croatia we saw everything you would want to see in a match on this stage. Going into this tournament, both these teams had a lot of expectations of what could happen and the possibility of going far and potentially challenging the favorites and putting them to the sword. Croatia in 2018, where the World Cup runners-up against the odds nobody expected them to get there. They ended up in the World Cup final. Even though France ended up winning the World Cup, Croatia left everything they could have on the pitch; only Talent denied them that ultimate Glory. They were going up against a Spain team in this round of 16 matchups that has been heavily criticized from multiple angles. Luis Enrique made some absurd team selection leaving off Captain Sergio Ramos, Boja mayoral after a 17 goal season, and many others; there were a lot of controversial decisions when it came to picking the team, not only that they had two spots available that he didn't even fill them. Things that Spain significantly struggled in the group stage they didn't have a very challenging group, and yet they made things incredibly difficult on themselves. After the opening two games in the group against Sweden and Poland, they had 2 points. There was the potential of missing out on The Knockout stage until they clobbered Slovakia to earn their spot. In the game against Sweden, they had over 70% possession, a match in which Alvaro Morata became Public Enemy Number One, missing a massive chance to win the game; there was a major backlash in which he even received death threats for his inability to close the deal against Sweden. They were having a really tough time of it, and ultimately if it wasn't for their big victory in the final matchday, they could have missed out altogether. Meanwhile, Croatia didn't have an easy time of it either a loss to England hey draw against the Czech Republic, only one point going into that final game they ultimately beat Scotland to make the stage, so here in this game, you have two teams that significant we struggled in the group stage that barely made it out. The thought was this would be an ugly game in which goals would not come early enough. It ended up being quite the contrary and absolute Thriller 120 Minutes and eight goals.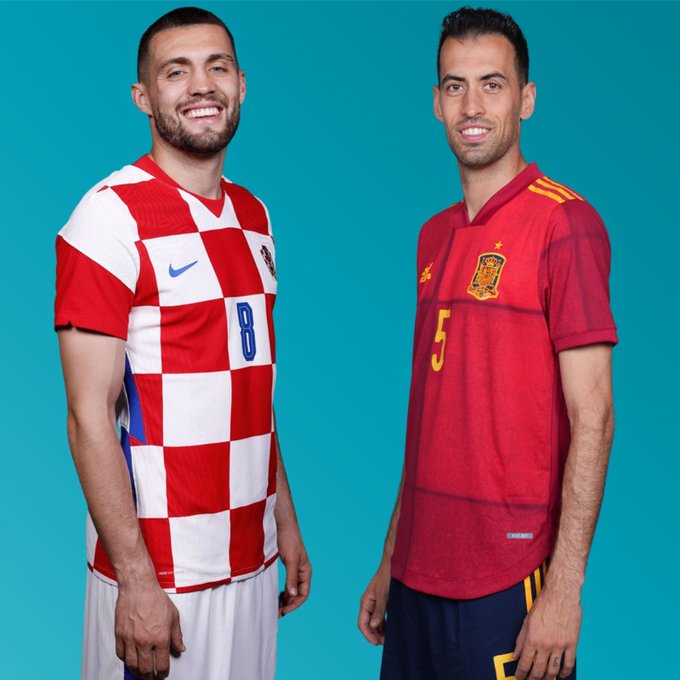 Spain came into this as slight favorites having the stronger team. Still, you can never underestimate a Luka Modric lead Croatia, who is potentially playing in the final is Euros of his career. The Spain game started with an incredible bonehead mistake that gave Croatia an early lead. A backpass from Pedri from Midfield to the goalkeeper Union Simon completely missed timed it could not control it watching the ball roll into the back of the Spanish net. Suddenly, he became the most hated person in Spain; there is still much football left with the opportunity to write those wrongs. Spain ultimately got themselves back in the game a really well-orchestrated tingle the way they attacked the box and found space. Pablo Sanabria follows through, sending a strike into the roof of the nest as they found their equalizer. Croatia significantly struggles outside of an early chance after their goal from Mateo Kovacic; they really did not provide all that much despite having them cereals and tools to do, so it was all Spain all the time. It was the first half with very little drama; however, the game was about to get the fire started in the second half, but after the first half, the game itself did not seem like anything special that would change incredibly quickly.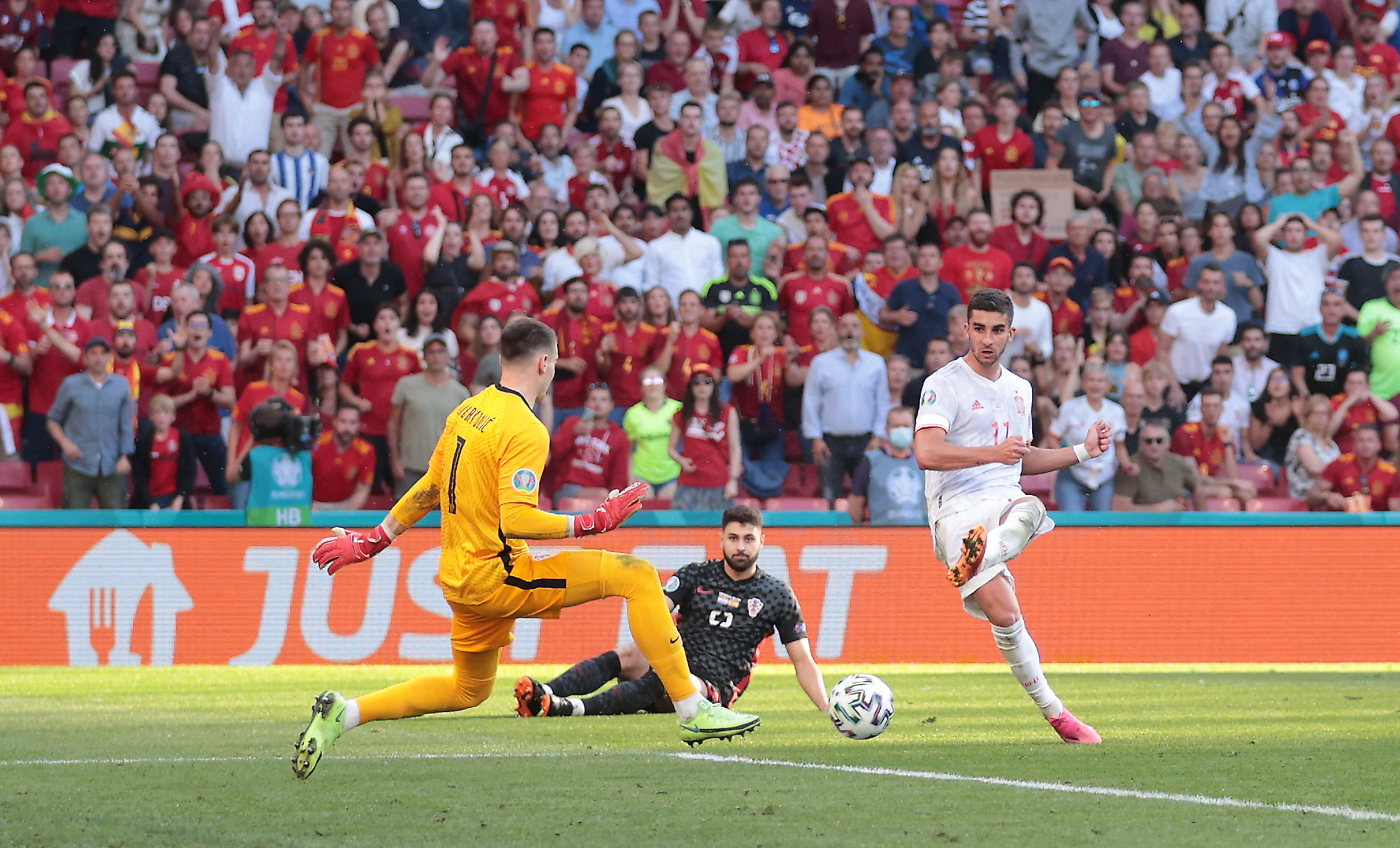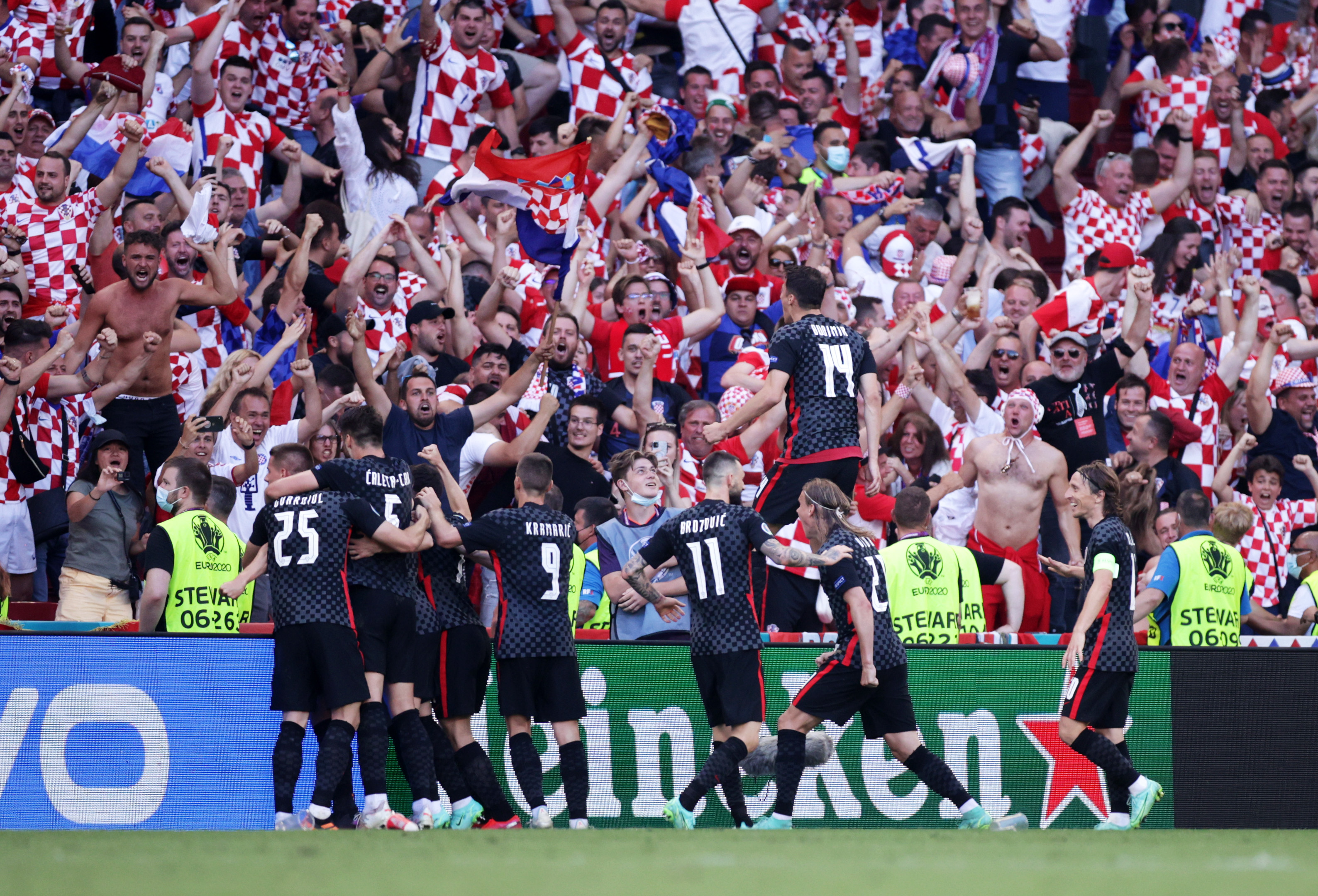 Spain continues to push forward and look like a dangerous team. It was only going to be a matter of time before they took the lead. Before not too long, César Azpilicueta found Breakthrough Spain ran out to a 2-1 lead. They were in complete domination, and even though Croatia had chances throughout the rest of this game at that point in the game, it was completely dominated by the Spanish team; despite all the criticism surrounding this team, they seem to be finally putting it together. Not only that Simon more than made up for his earlier transgression, he was absolutely out of this world in a second has Croatia had chances to go through and make those moments but were denied by the Spanish goalkeeper repeatedly. Spain nearly ended it as they took a 3-1 lead with Ferran Torres supplying the strike the Manchester City midfielder arriving on the big stage for Spain. Spain had that control, and we're just going to see out the game; however, Croatia made a late push at the very end with five minutes to go Dinamo Zagreb star Orsic got Croatia a goal back scramble in the Box several Croatian players on the verge before the striker Force the ball to cross the line. It gave them a glimmer of hope, an opportunity to force the game into extra time in the last minute of stoppage time. Croatia came forward and was not going to be denied a beautifully hit ball coming from the wing inside to Mario pasalic flying through the air committing the header and beating the goalkeeper all of a sudden; we had a 3-3 game this was going into extra time. In what seemed like a matter of minutes, Croatia collapsed a 3-1 deficit. Spain dominated the game and was the better team throughout, for Croatia found those little moments to make a big difference.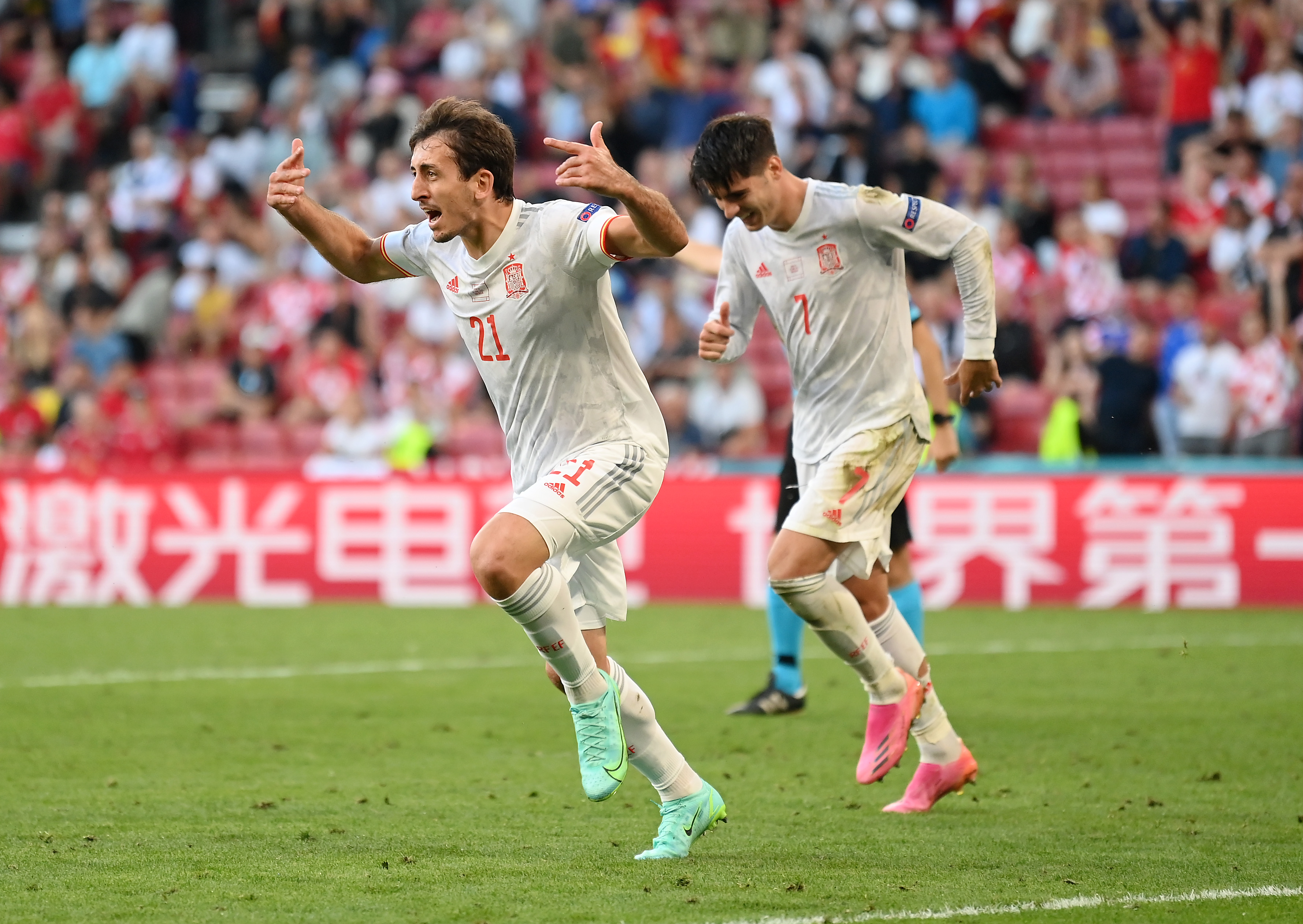 In extra-time, Spain had enough; they dominated the game only to see a 3-1 deficit disappear. Union Simon came up so huge in stoppage time, especially in the early part of it Spain found their moments again, and this time it didn't seem like there was going to be a way back for Croatia it seems like Luka Modric was playing the last moments of his career after euros. Alvaro Morata, against Sweden, had some truly horrific messes that could have made the difference in them winning that game; it was a horrible miss in the Sweden game, and there were certain doubts whether he would be able to overcome that. Alvaro Morata went from a zero to a hero in the 100th minute Alvaro Morata kick the ball out of the air on a cross and beautifully struck gold into the top Corner as Alvaro Morata made up for all his previous transgressions before this game and was the hero has Spain took a 4-3 lead. Then Spain added another one with real Sociedad scoring a fifth goal as they ran out to a 5-3 lead. Alvaro Morata's goal should have been a walk-off shot that ended the game. That would have been an incredible moment, but Spain ultimately held on despite throwing away the lead beat Croatia 5-3 as they punched their ticket into the quarter-finals. You have to feel for Luka Modric not being able to continue his journey at the European championships and all likelihood he will play in the World Cup, and that will be his final moment on the international stage, but despite Spain being the deserving winners of the match, you do feel for the Real Madrid playmaker. Spain struggled so significantly in the group stage and now finally were able to put it together.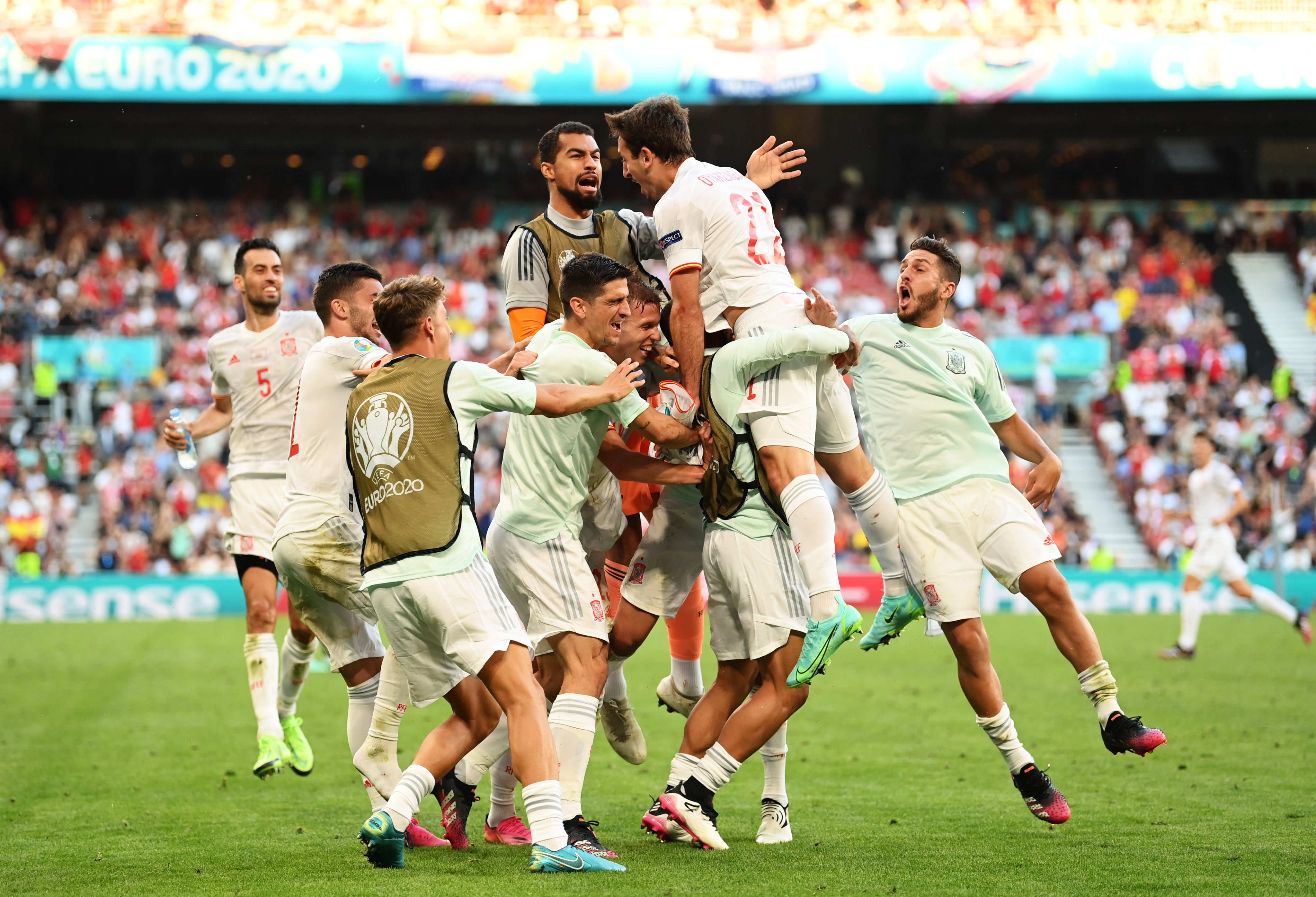 No one seems to be talking about the possibility of Spain being that Dark Horse team that ends up winning the Euros; considering how poorly they played in the group and how well they played when the pressure got on this Spain team could be very scary. Which France being eliminated by Switzerland, he gives an opportunity and a Lifeline for the Spanish side with the potential of breaking things down and ending up as that Dark Horse to the end up going to the final and perhaps even winning it. Spain's big problem in the group stage was the lack of goals defensively, and in the Midfield, they were very productive; they just couldn't get the number of goals necessary for people to believe that this Spain team can do the business. I'm not necessarily saying I'm convinced, but with France off the table, it gives them a Pathway to make the final and maybe even win it. Switzerland will be difficult for Spain, but if Spain can repeat the performance they showed against Croatia, they will have serious problems with the Spanish side. Switzerland just beat France; let's not dismiss them as though they're nothing; they have a legitimate chance here as well but considering the team that Spain have and the options that they'll have to use in a game like that, they could punch their ticket into the semi-final and then you never know. With Italy and Belgium battling on their side of the bracket, it's always going to be tough. They are on the more difficult side of the bracket. Still, this win against Croatia, and if they're able to take down Switzerland, they may have a chance to win the Euros against the odds; when you look at Dark Horse teams, nobody's really talking about them before the tournament. They're certainly not talking about them now; they could be that team that nobody's even looking at to end up winning the Euros; this gives me all the confidence in the world. Now that they're firing on all cylinders in the attacking installation, this will be a tough team to beat. Alvaro Morata and Union Simon both buried their demons; if they can continue to play well and put those mistakes behind them, Spain could win it if Spain ends up being European Champions, I'll be surprised, but I wouldn't be shocked.