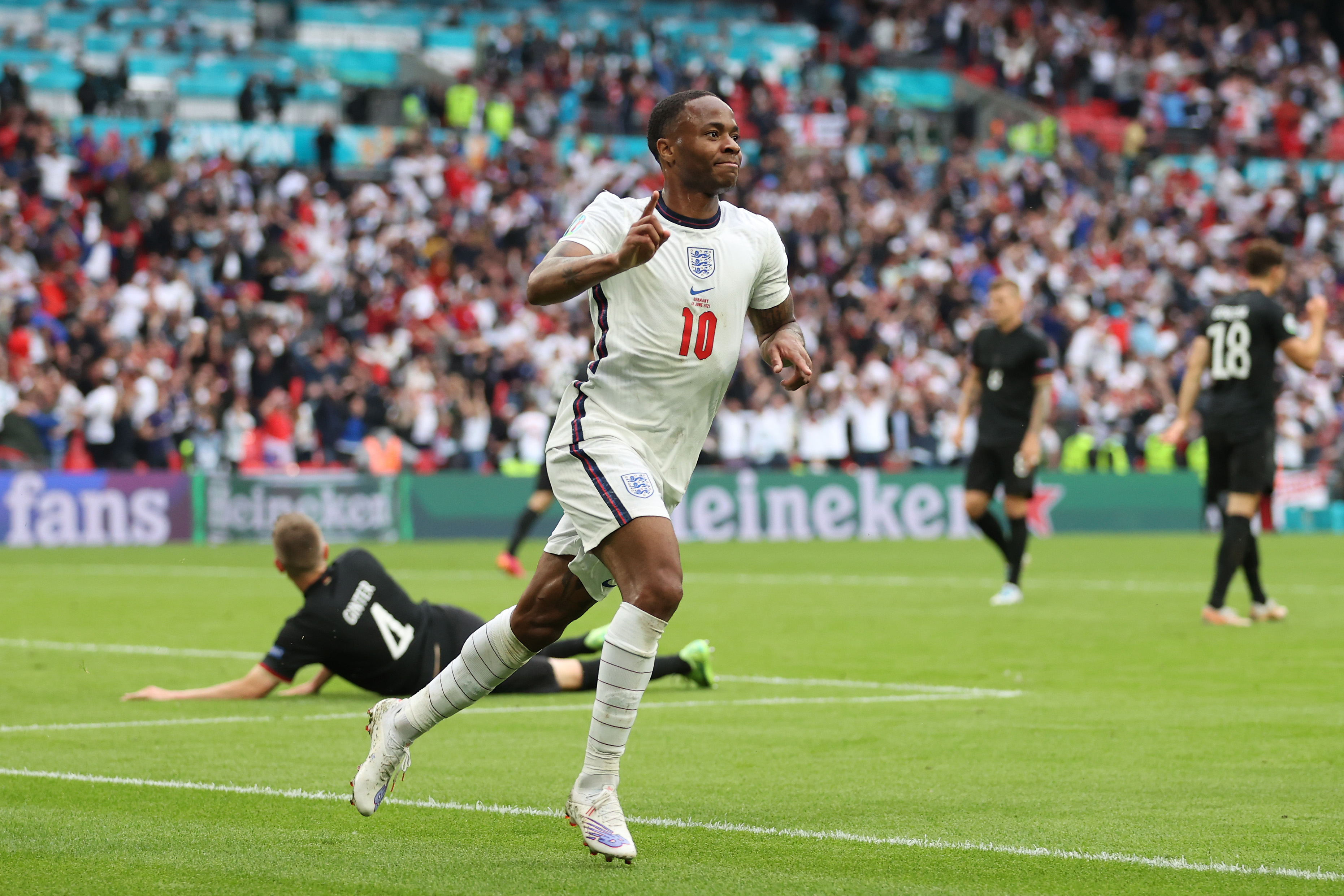 Having the opportunity to see some massive Titans go head-to-head in the round of 16 also has been remarkable. Belgium versus Portugal a few days ago was such a tense match up; even though the match was borderline pathetic and boring, the fact that we got to see two of the best teams in the world into the favorites to win the tournament go head-to-head so early in the knockout rounds was special. On top of that, we saw something Tuesday that even trumps the matchup between Cristiano Ronaldo and romelu Lukaku. The match itself didn't go to plan, but if you look at the hype surrounding a match like that, even though it didn't live up to it, there was so much to be excited about seeing those two Titans go head-to-head with each other. On the other side of the bracket, though, we saw a legitimate rivalry, a full history match with a pathway of potential Revenge. Yep, it's England and Germany. England did not concede a goal during the group stage but still did not seem to have that killer instinct. Their reward was having to play one of the teams in the group of death. England and Germany ended up being matched together with the possibility of England getting Revenge. Even though the head-to-head between the two is very similar, Germany has drained out some very important moments. They have knocked them out in semi-finals in the most German way possible, the penalty shootout denying the possibility of getting to the World Cup final over 20 years ago. Then you look at the 2010 World Cup, knocking them out in The Knockouts after Frank Lampard's goal was disallowed despite the ball being over the line before VAR review, so it could not be checked. Germany went on to win that game convincingly but had the goal stood it would have been an equalizer which could have changed the entire parameters of the game. The Rivalry between England and Germany is very well-documented; it even goes back to 1966 when England won the World Cup controversially speaking and then countless Affairs between one another, each of them Gathering hatred for one another. even when they're not playing against each other England going to have celebrated Germany getting knocked out of tournaments and vice versa. It's unfortunate this match had to occur in the round of 16. a rivalry with hatred for one another on this stage or one of these teams we're going to be sent packing the occasion was even more significant considering the match was being played at Wembley Stadium in the round of 16 it did not disappoint.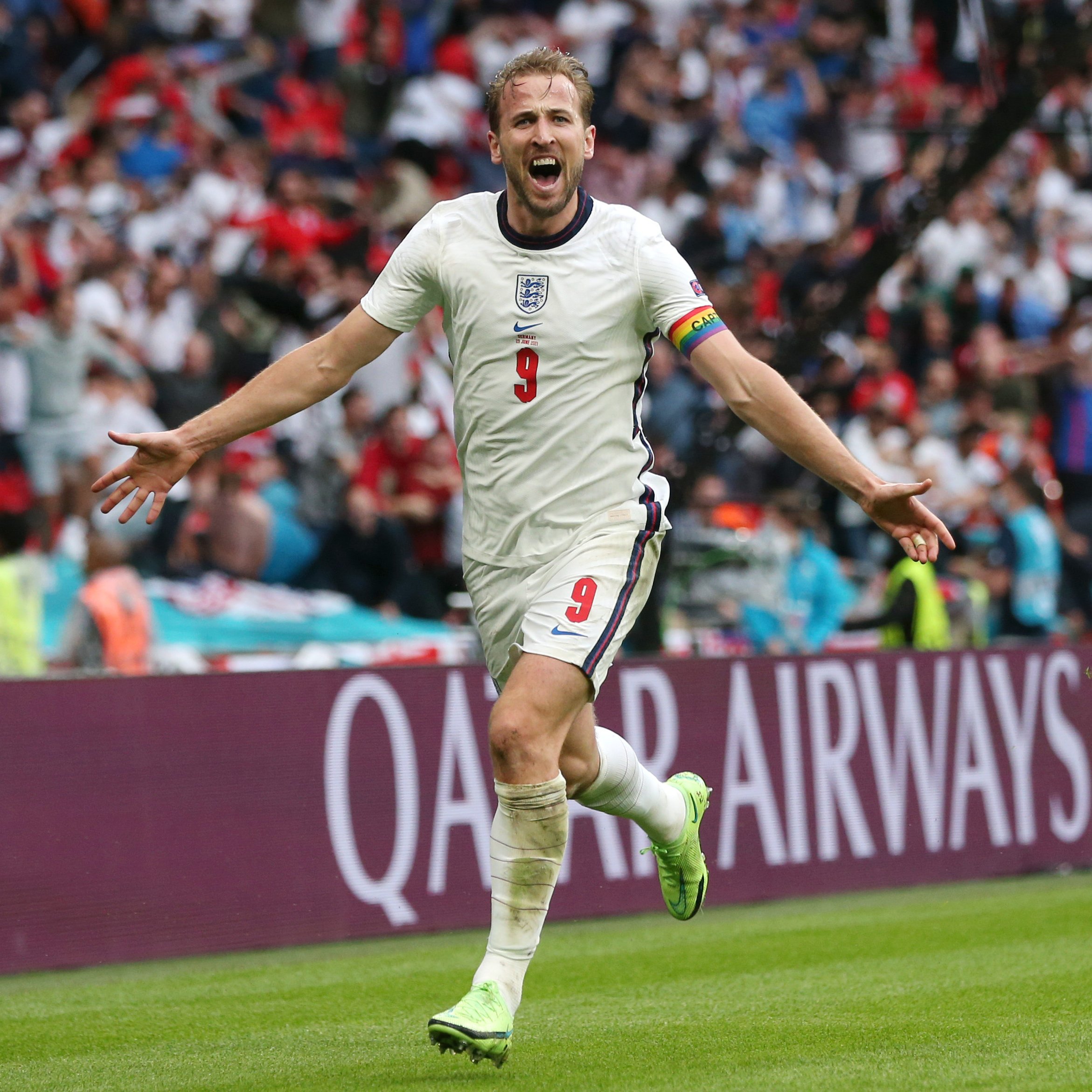 England and Germany did not have a very accommodating and dominant group stage; these two teams were one of the favorites to win the Euros this summer, and both of them significantly underwhelmed when it came actually performing together they got the points they necessarily needed, but it did not seem as if things were changing because if you look at the group matchups that they had there wasn't a hugely impressive performance or an iconic performance from the group that they put together. That's why the match was so important for them to get the results and play well because Germany and England had not done that yet in this tournament. Looking at their side of the bracket, the winner of this match would end up playing either the Ukraine or Sweden and then in the other quarterfinal, Denmark and the Czech Republic; there was almost a straight pathway from where they're standing to the final. it's important not to underestimate the smaller teams, but the path to the final that they would have to go through made winning this game so much more important. From a talent perspective, whether in Germany or England, both of those teams would be significant favorites in every game until the final. There's a lot at stake beyond the Rivalry because of the situation's circumstances. England ended up winning their group without conceding a goal; however, they only scored twice in the entire group stage, including a goalless draw with Scotland Patrik Schick in the group stage scored more goals by himself in England, not to mention England refusing to play at Jadon Sancho, their best player who has 114 goal contributions in the last three years the criticism of being punished because he is not playing in the Premier League at the moment because he's in the Bundesliga he's been punished for it as idiotic as that is Gareth Southgate is a fool, but this England team is exceptionally talented. You look on the German side of things; they were in the group of death with France, Portugal, and hungry. They took a tough loss to France in the group's opening game, ripped Portugal to shreds, and nearly got knocked out by Hungary as Germany was saved by Leon goretzka. On a performance basis, neither of them really lit the world on fire like they're expected to; this was going to be Joachim Low last tournament as Germany manager. Considering how poorly the teams have played, this was the perfect platform to show that they still have what it takes to win the tournament.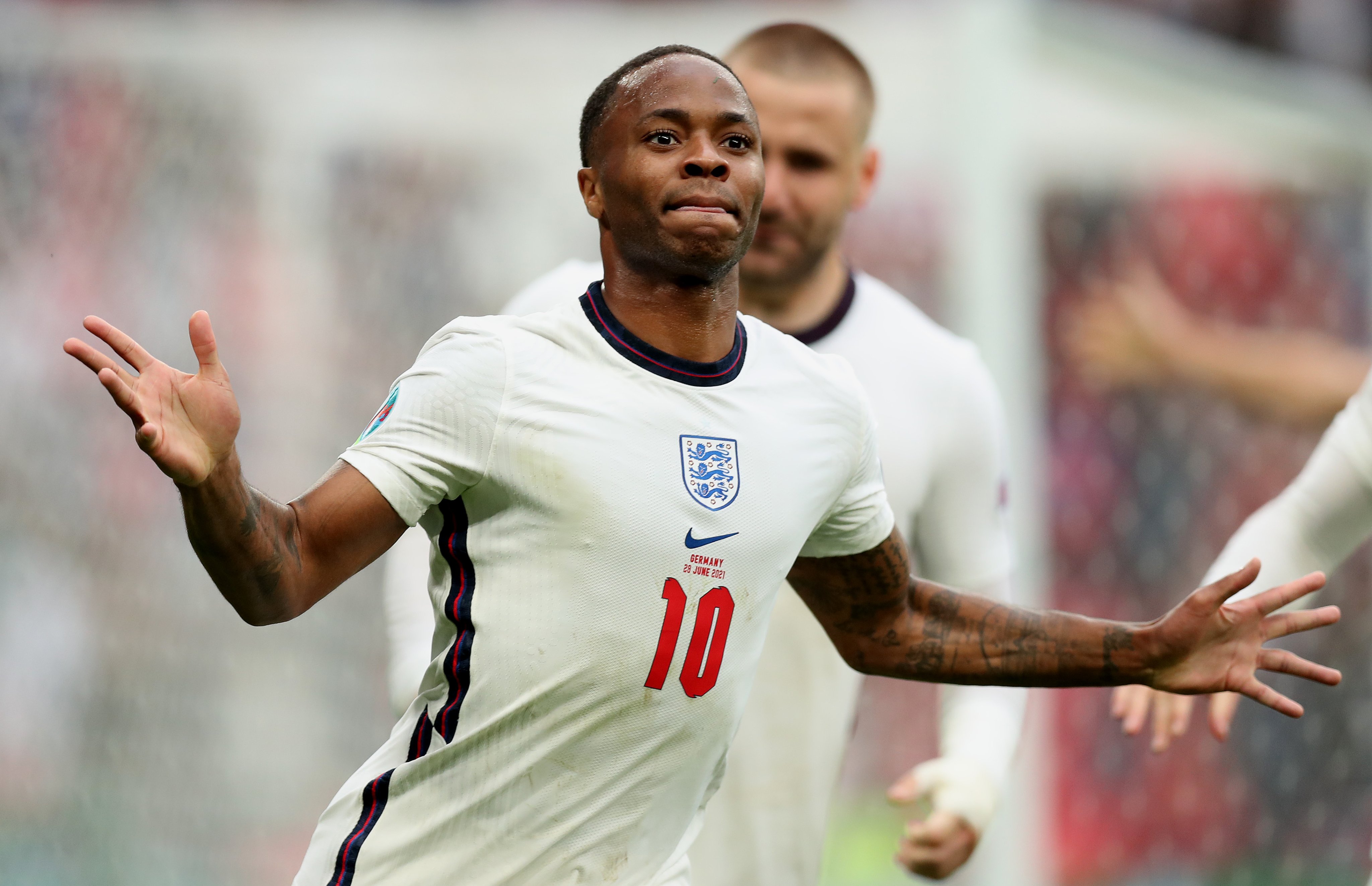 it was a taut game on both sides of things. Germany and England both had their moments; from my perspective, it didn't seem like one team had a significant edge over the other. there wasn't that sense of superiority that you occasionally see an actual like this it was very cut down middle Germany has some incredible moments, and then England had some of their own. it felt like it was a game that was going to go in extra time, just like we saw with a couple of games earlier this week. Manuel Neuer was at his absolute best denying England almost regularly. the German defense was not messing around right before halftime. Harry Kane, had a mostly open goal after patrolling around Manuel Neuer. Mat Hummels came out of nowhere and cleared the ball out; it was one of the most impressive defensive displays I've seen in this tournament. England had many chances and did themselves justice by attacking and getting themselves in those spaces. still, despite all that, it is foolish to keep Jadon Sancho on the bench, but it worked for them throughout the game, and they continue to grow into it in the second half. however, Germany attacked well once again. Toni Kroos very productive performing in the Midfield; you had Kai havertz getting into those attacking areas, so well, he's turned a corner since the second half of the season at Chelsea, and you continue to see that. obviously, the performances of Kimmich and Leon goretzka are excellent as always; those are two top 10 players that's what you expect from players with their quality. it was back and forth. England did seem that they had a handle on this, and all the two teams they look slightly more impressive in the second half, but it wasn't clear what was going to occur in the closing stages of this game. Jordan Pickford did a tremendous job with the German attack, making great saves that we never see him make with Everton. then you look at the English Defence that was really fantastic throughout the game. The thing with England was they did not play well in the group stage. They did not provide enough goalscoring opportunities for them to be put in those conversations as potentially winning the tournament against Germany they were phenomenal looks like a fantastic team that has a lot of quality despite being managed by an absolute fool that keeps one of their best players on the bench consistently as a team they were coming together. At the end of the game the Revenge they were seeking was going to be served. England's best player in the year, Raheem Sterling, adds another goal to get the Breakthrough with 15 minutes left. Germany had a chance to hit back to Thomas Muller, who was inches away from it was a turning point there was no way back for Germany after this finally Harry Kane had his moment a beautifully put in a ball from Jack Grealish into the space of Harry Kane who finally got the goal he's been searching for England ended up winning a 2-0 victory against Germany at Wembley England all of a sudden put together a fantastic match against a slightly better team. it was a statement being made by the English team they have a way to get to the final. Italy and Belgium should remain the favorites for this competition, and I think both would probably beat England in the final if they were to get there; however, England now has a clear path. Again, you should not underestimate the Czech Republic, Denmark, or Ukraine, but they love where they are right now. again I'm going to repeat this it makes absolutely no sense to continue to keep Jadon Sancho on the bench; he is their most explosive player, and in bigger games, as the tournament progresses in the quarterfinals and potentially to Semi he needs to be playing 90 minutes, and their Southgate needs to get over himself that he plays in the Bundesliga see them and play put them on the field.However, I'm outside of that; it was an absolutely fantastic performance in England; they looked really shaky in the group, and now they're in a great position to make the final. they scored only two goals in the group and scored twice against Germany, making a big statement on this stage against a heated rival which only adds to it. England should approach the quarterfinals in a very confident mood, but if this tournament has taught us anything, we cannot underestimate the underdog; Ukraine pulled off a victory in the 120th minute to beat Sweden; they are capable they have some real Heavy Hitters in the Ukraine team Andriy Shevchenko has done a tremendous job building this Ukraine side into something problematic for big teams. They should not be underestimated, but none, the less England, should feel very confident about their chances get to the final one game at a time. I don't think it's coming home, but England is in a great spot if they can beat Germany; there's no reason they can't get to the final, and in a one-off game, you just never know what can happen. A tremendous performance. I was thoroughly impressed by the way England played; they showed that they are for real despite their coaching dilemma; the team is certainly good enough to be standing in the final in two weeks.