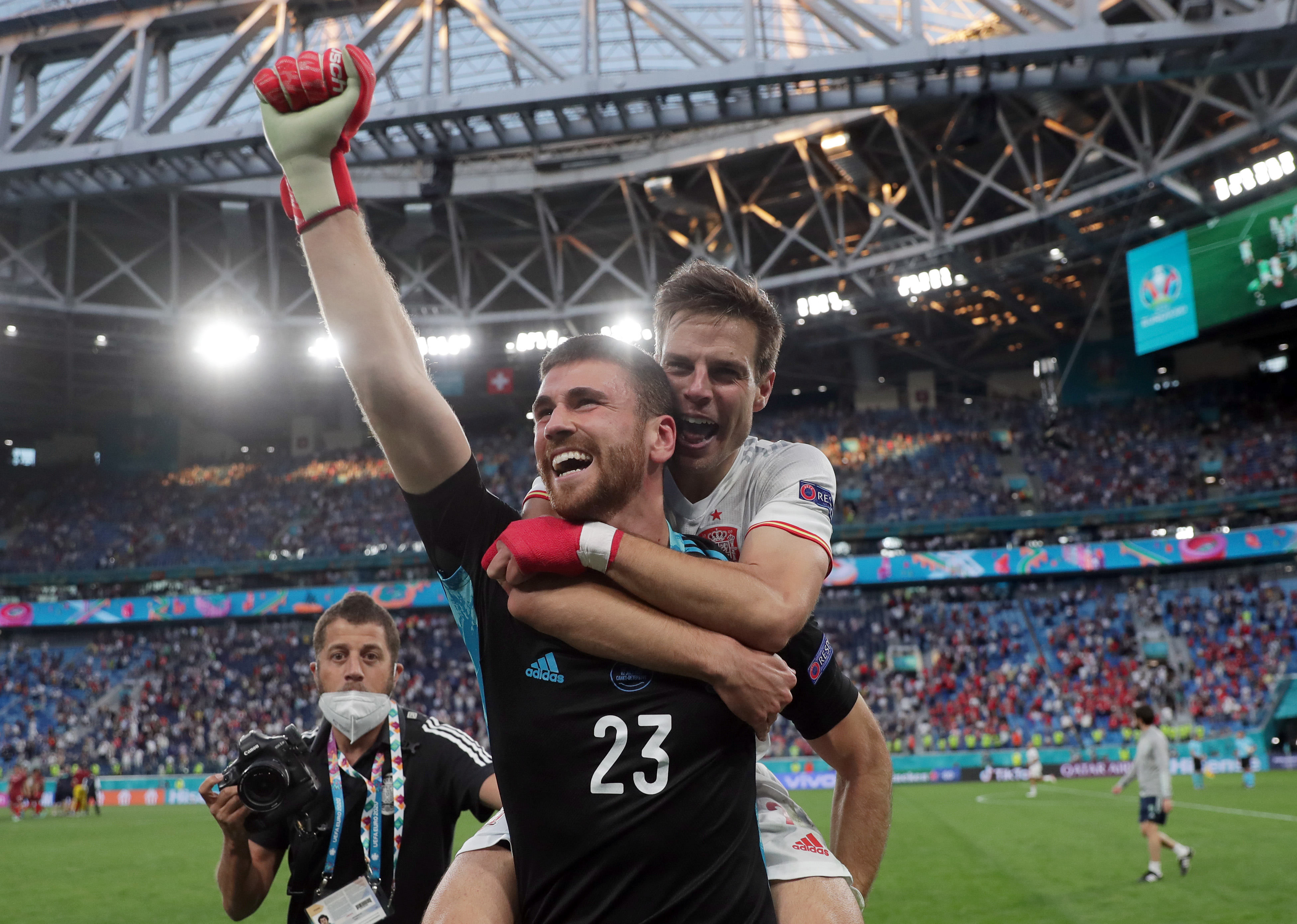 The round of 16 has concluded now it's down to the quarterfinals. Only eight teams remain, with each match intensifying. A win on this stage would be significant, just three wins away from potentially becoming European Champions. It would be knockout football at its finest after a thrilling round of 16; Spain found their ways into the quarterfinals. Spain struggled in the group stage; it took a massive win against Slovakia to qualify for the round of 16. not many are giving them a chance to add another European trophy to their cabinet potentially. In the round of 16, they took on Croatia, led by Luka Modric playing in his final euros. it turned out to be one of the craziest games of the euros. Spain conceded early following a huge goalkeeping mistake. Allowing Croatia to capitalize. Only to put together a hugely dominating display in the second half going up 3-1 only for Croatia to Rally scoring twice, pushing the game into extra-time. However, that is where Spain ultimately pulled away. Unai Simón became a hero making some big saves. Then Alvaro Morata, the most scrutinized player on the national team, scores the go-ahead goal Mikel Oyarzabal added another one. Espana ended up winning 5-3 after extra time to find them a spot in the quarterfinals. Meeting up with them in Saint Petersburg would be the team that knocks out the favorites. Switzerland eliminated the world champions and favorites France. They scored an early goal that put Switzerland in the lead after 15 minutes. Early in the second half, they had a chance to kill the game, but Hugo Lloris saved Ricardo Rodriguez's penalty. France scored three times through Karim Benzema and Paul Pogba, and suddenly, it looked like France was going to get the job done. However, Switzerland scores twice to force extra-time; it was a battle between the two for the next 30 minutes, and ultimately and penalties it was Yann Sommer, the hero saving Kylian mbappe as of Switzerland knocked out the World Cup winners. Two of the most entertaining and dramatic matches of the round of 16. now they were on the same stage together. Could Switzerland do it again? But on the other side of things, very few think Spain can win the Euros. It turned out to be a battle, and yet again, 90 minutes would not be enough.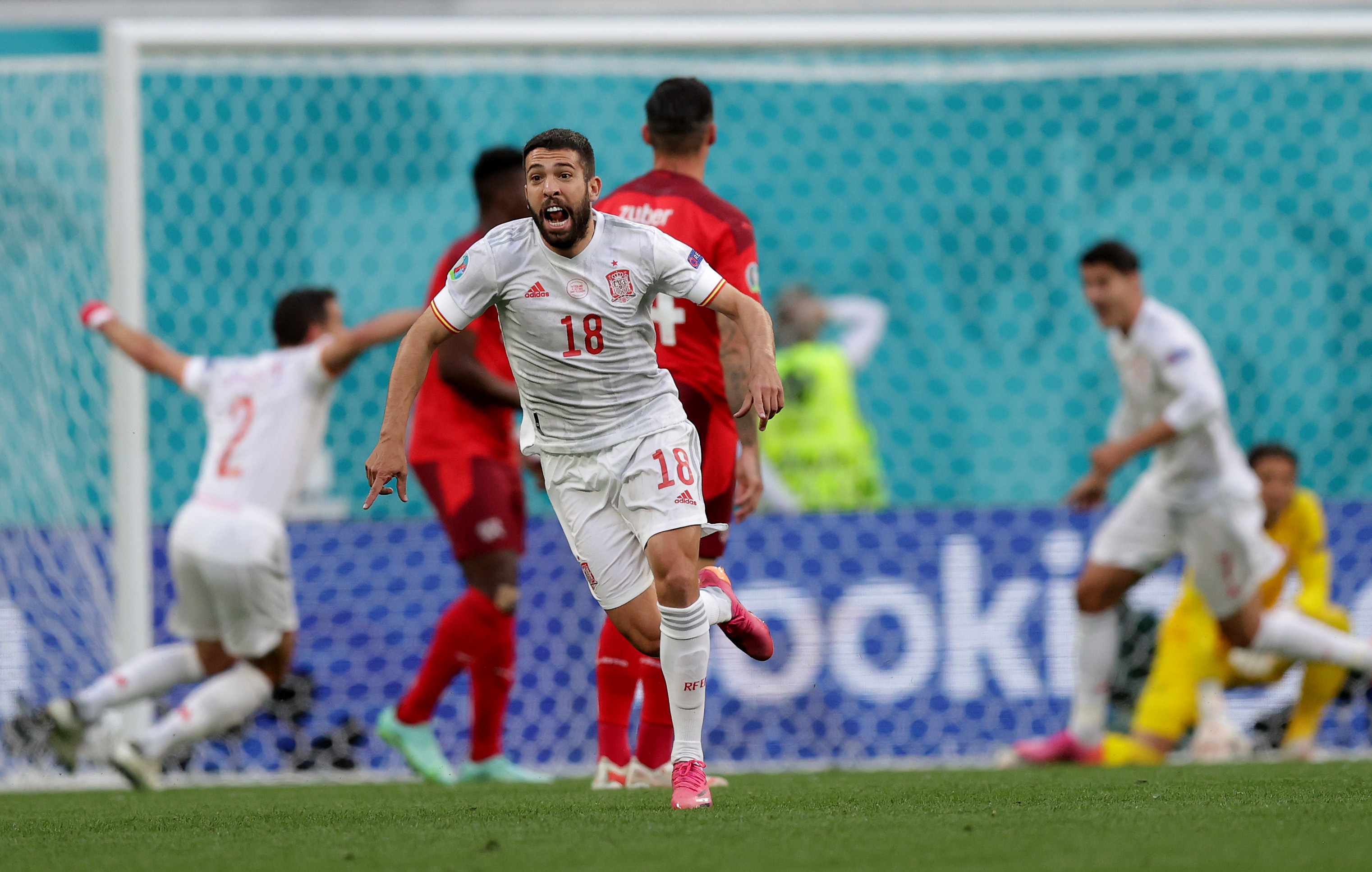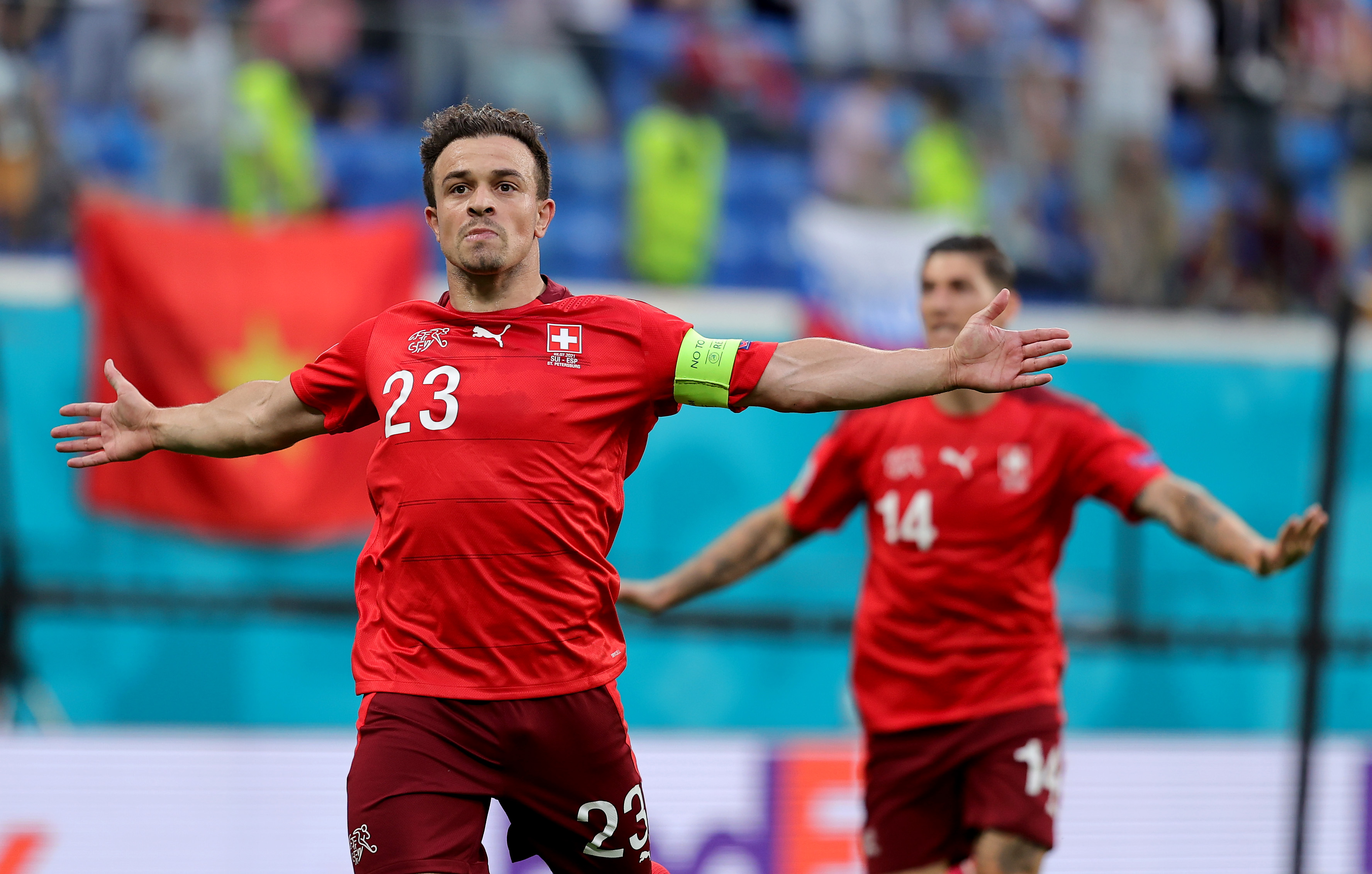 The stage was set at st. Petersburg Stadium is an underdog team in Switzerland, and an underestimated Spain side looking for a platform to show that they are indeed for real. This match proved that one of these teams could win the European championships and upset the winner of Belgium versus Italy. In the game against Croatia, Spain slowly grew into the game and ultimately dominated the match despite late heroics from Croatia Spain being in almost cruise control the majority of the second half all the way through extra time. against Switzerland they dominated from the very beginning of the game. Spain had an edge in possession and supplied immense pressure on the Swiss backline, and it didn't take them very long to break into it. Just nine minutes into the game, Jordi Alba Struck from outside the box only to deflect Denis Zakaria's foot as Yann Sommer didn't have enough time to react as Spain took a 1-0 lead. The majority of the first half of Spain ran the front foot and looked like a more dangerous team. In this game as a whole, they attacked Switzerland the entire match; it never once looked like Switzerland was going to come back. They just got that early momentum and continue to drive it. It truly was more of the same; the problem for Spain, though Yann Sommer was putting together yet another masterclass from the goalkeeper position. He has proven to be one of the best globally and has been the best Keeper at the Euros this summer. Switzerland was going to be eliminated it wasn't going to be because of him. Despite how well Spain was dictating the game and found different ways to break down Switzerland, the Gladbach goalkeeper dealt with the situation. However, Switzerland did get themselves a chance; a slight miscommunication in the Spanish box allowed Shaqiri to retrieve the pass before picking out the bottom corner. Switzerland got their equalizer even if they didn't deserve it. Switzerland continues to struggle the rest of the game, and Spain really looked for that goal; the Swiss goal did not affect any way Spain was playing it just seems like they were going for it, but Yann Sommer was not going to be beaten; he continued to put on an outrageous Clinic against a Spanish attack that kept getting in those positions. The game had to go into extra time; the way it was being played did not change that much Spain continues to go forward with the attacking mentality but found it very difficult to break through. Spain, through 120 Minutes, registered 28 shots with 10 on top Yann Sommer was saving the Titanic for Switzerland Switzerland occasionally got in good spaces and tried to test Unai Simón. Still, they didn't have much success out there that one can't they had in the second half Spain at did everything in their power to get that win, but it wasn't going to happen after 120 Minutes we would be going to the dreaded penalty shootout. Yann Sommer Switzerland denied Sergio Busquets buried their first penalty. Unai Simón denied Switzerland. Dani Olmo converted; both Yann Sommer and Unai Simón saved successive penalties. Gerard Moreno scored, and then Ruben Vargas missed high for Switzerland Mikel Oyarzabal beat Yann Sommer has Switzerland go crashing out Espana in the semi-final. Despite what occurred in the shootout, Yann Sommer was absolutely sensational nearly saved the Titanic that is the type of level he was operating; even though Switzerland was eliminated, Yann Sommer did everything he possibly could have Spain with a rolled over Switzerland had it not been for the heroics of their goalkeeper.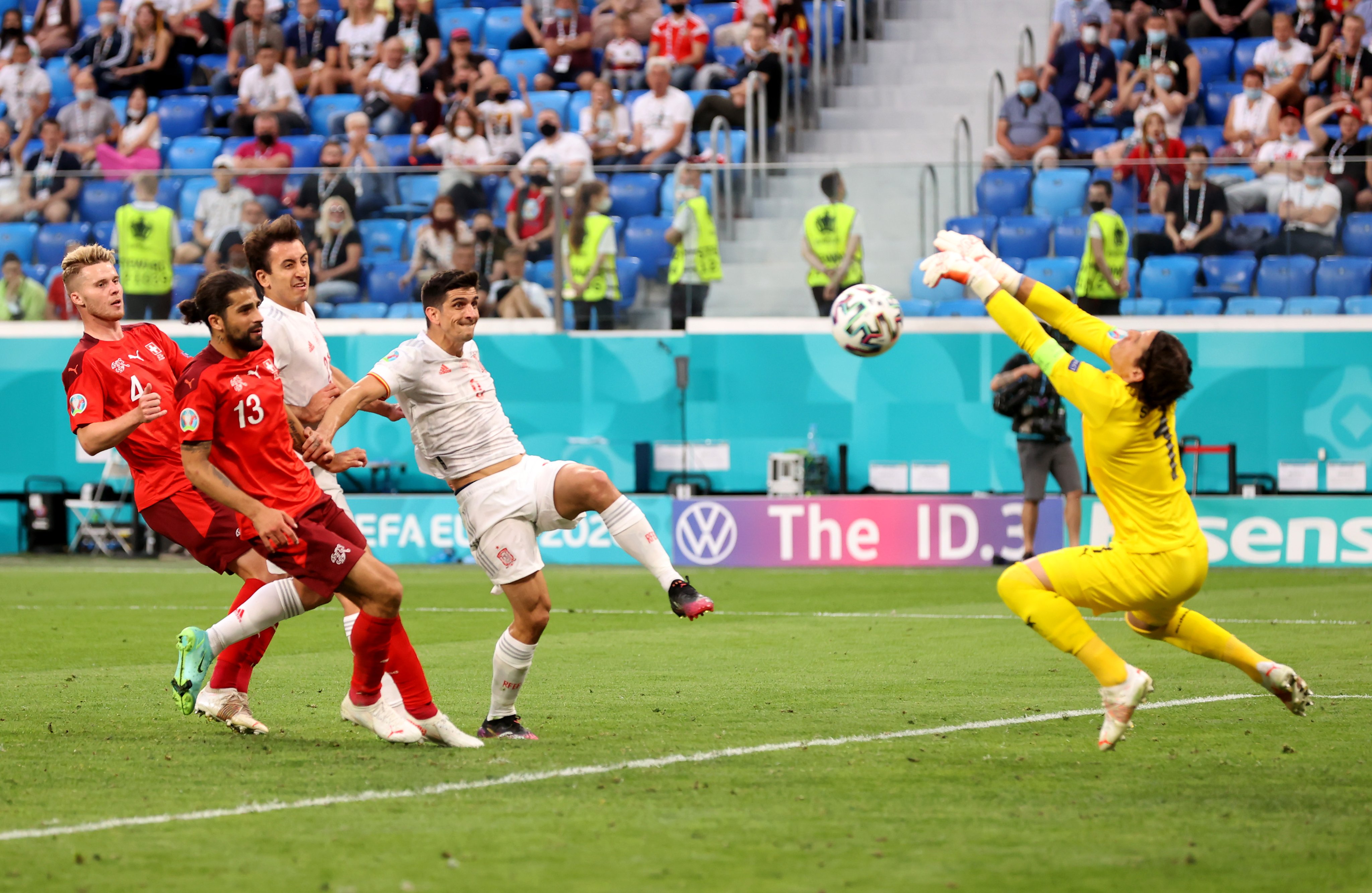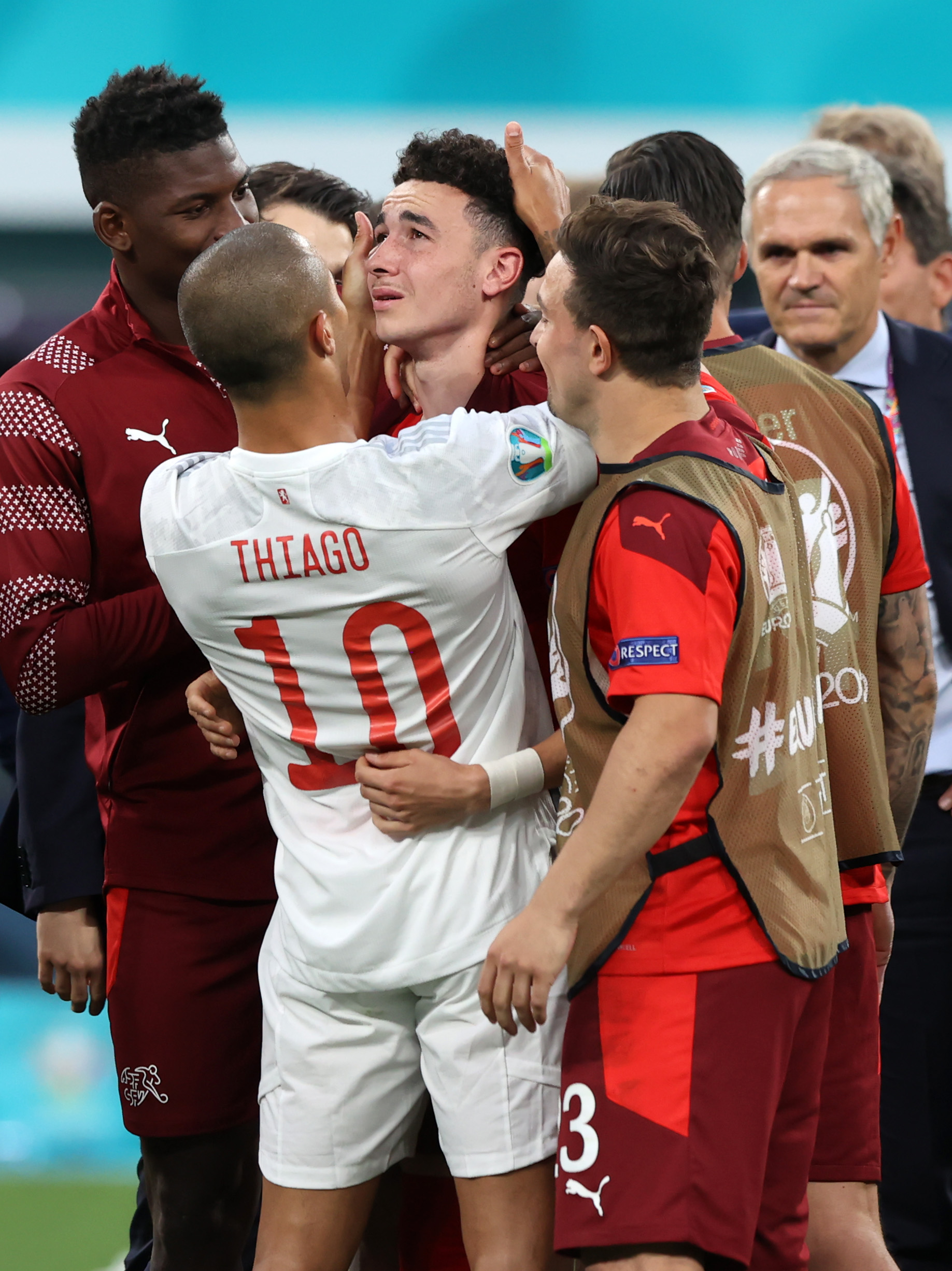 Spain are they serious with dark horse team to win the European championships. No one is picking them; everyone is just assuming that either England or Italy will be the ones to become European Champions. Still even though they are now going to be sitting in a semi-final, they continue to be underestimated. Despite some of the questionable decisions that Luis Enrique made ahead of the squad, He has them in a semi-final. not to mention his Spain team has dominated their last 240 minutes; they didn't have to go to extra-time twice, but they have been an utter control and have dominated their last two games they struggled in the group significantly since the knockout rounds have started play looked precisely like a sleeping giant. Teams are underestimated when they don't have a world-class center-forward Spain certainly doesn't have one, but that's part of why Spain is not given their respect, but the team is excellent; they have looked Sensational from the back into the attack. Even if they don't have a quote on quote Superstar, they have enough packing Firepower in the front that can do the job and ultimately take them to the promised land and win the Euros. since that mistake against Croatia Unai Simón has been tremendous he saved three penalties in the shootout had a certain Sixth Sense of where the ball was going he has performed at an exceptionally high level since the mistake early in the Croatia game he has put it behind him gone from a zero to a hero. Not to mention Alvaro Morata, after some abysmal performances, has done the same. Let's face it no one's giving Spain a chance despite how well they have played since their knockout rounds and started. They have a winning mentality. Spain, as one of the most historical and dominating National sides of all time, this team is nowhere near that level, but they certainly have what it takes to win the Euros. They have a complete Squad conducted by Luis Enrique, who seems to have his team playing positive football to become Champions. He made some controversial decisions, and it's still unclear whether or not he was right to do so. Still, it is work so far for a team that is played 240 minutes in their last two matches; they have completely dominated the opposition it's hard to say, but this could be the team to win the Euros; no one is giving them a chance people are writing them off disrespecting their chances. Italy will be a massive challenge, and I would favor Italy in that matchup. Still, we cannot underestimate the Spanish team that may not have the talent level of Italy have the quality to break them down and make a huge difference. Spain has won this before; there aren't any players on this current team that was part of that, but the Spanish team 2008-2012 still exists in the mentality of the Spanish national team; there's no reason why they can't do it. Italy has the talent to make them pay, but Spain may have a more complete team, and in the end, those types of margins make the most significant difference. I don't see any reason why Spain can't win the Euros. They have now been in two games that have gone into extra time and have overcome it. Spain is battle-tested, but you give them a huge opportunity to use that against the Italians in hopes of a Repeat Performance from the 2012 Euro final in which Spain buried Italy; they could do it again. one more win Luis Enrique as Espana in the Euro final.