In this quarter-final, we saw one of the favorites against one of the Dark Horse teams in this competition that has surprised us all. A proper match of David against Goliath. Even though England has severe issues with the manager, they are one of the most talented teams in this competition; they are certainly good enough to win the European championship. England has come up short on so many different times, but it seemed a little bit different this time. Especially with a favorable side of the bracket, England's chances enhance drastically considering they are the heavy favorites on their side of the bracket, especially with the performance they saw beating their International Rivals Germany in a colossal match, seemingly the team that can never get past when the stakes are high like this however they were able to take down the German and punched their ticket into the quarter-finals as a massive favorite to make the final.. they met up in the Stadio Olimpico in Rome against one of the feel-good stories of the competition. Andriy Shevchenko and his Ukrainian side have defied the odds and making the quarter-finals. They finished third in their group yes still found a way to reach The Knockout stage, and in the round of 16 they beat Sweden an extra time with a goal in the 120th minute. They will know that they were going into this game as significant underdogs, but it's the way they have been playing the entire competition. However, all the roads stop somewhere; it did seem like this could be the knockout punch for Ukraine, but you never underestimate an underdog.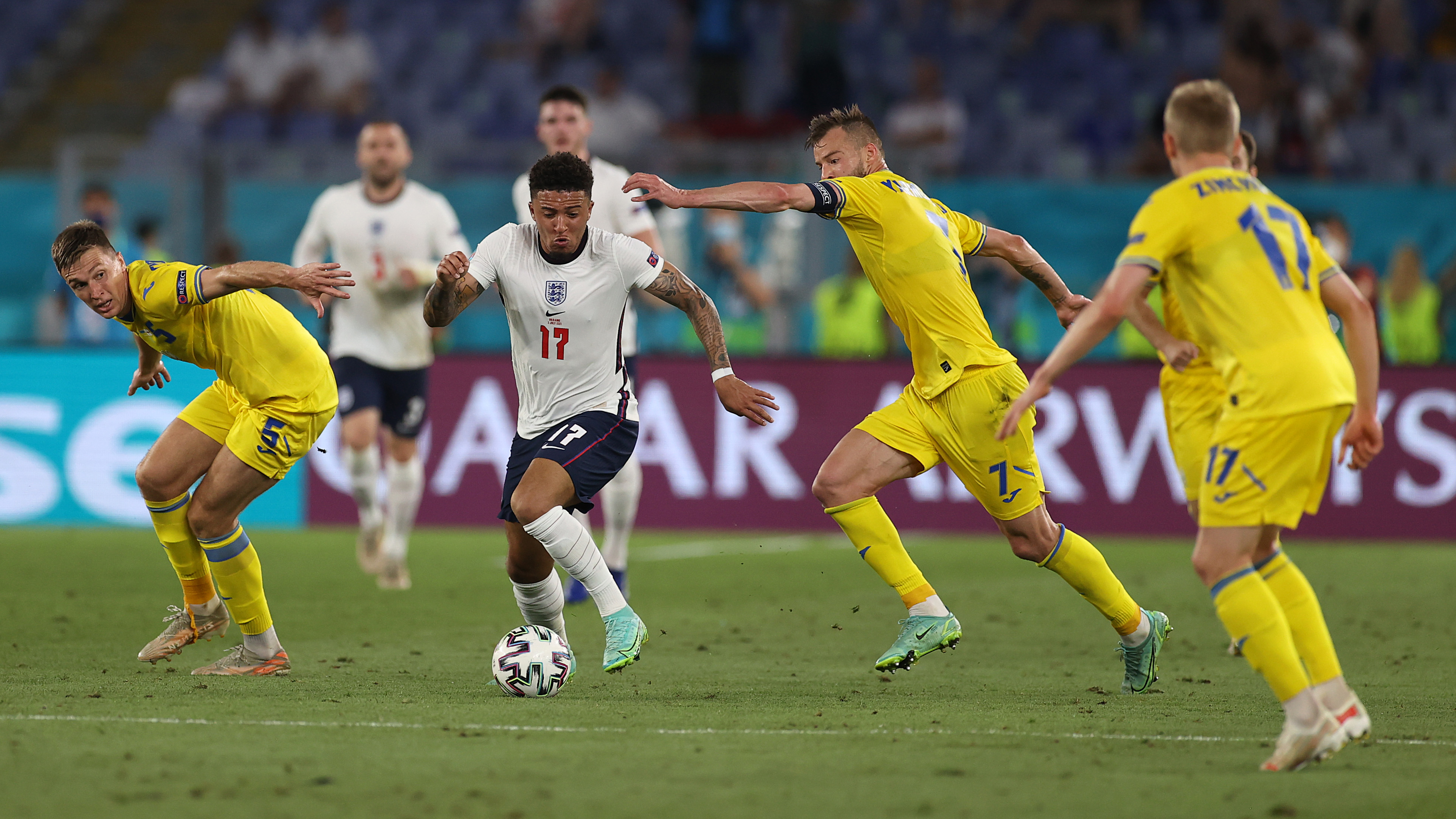 Gareth Southgate, regardless of what has happened since he is taking over, there have always been significant questions about his position in the England job. That's not going to be overturned even if I get to the semi-final. A decision he made was alarming. All tournament long, Jadon Sancho was more or less an unused player despite being the best player on the team outside of Harry Kane with 114 goal involvements in the last three years that significantly more than anyone wearing the English shirt; yeah, he still was on the bench as he rotted away. The belief was that he was not being played because he was a Bundesliga player, and there was a certain stigma attached to the England national team if you do not play in the Premier League. However, over the last week, Jadon Sancho completed a transfer to Manchester United; on the admission of that statement, he basically admitted that he was punishing him just for that reason. in the game against Ukraine, Jadon Sancho plays every single minute nothing he can do or say will make me forgive him for the way he treated Jadon Sancho just based on the fact he was playing in Germany. The interesting thing about England is they were so average in the group stage; with the second The Knockout rounds started, they've been phenomenal. Raheem Sterling has been the Starboy for England. England was almost flawless in a much-important match against Ukraine. England opened up the scoring in the opening minutes Harry Kane who seemed to leave his shooting boots at home at the start of this tournament grab them before The Knockout stage. Raheem Sterling connects with Harry Kane, and just like that, England was off and running. Ukraine hung around and had a few opportunities in the first half, but for the most part, England is dominated; they have the majority of the ball they created so many great chances and really overpowered play Underdog mentality Ukraine side that just bit off more than they could chew against England. Despite how well I remember playing, Ukraine survived the first half with only having conceded one goal. In the second half though, England just went wild; they continued to make Ukraine uncomfortable, and they were just playing in such a way that there was nothing Ukraine could do about it. This was the first game not at home, and they were playing arguably their best football of the tournament. I'm not saying playing at home with a disadvantage, but they were not playing like this during the group stage and even at portions against Germany. Coming off a set-piece Harry Maguire connected with a header, and England opened a 2-0 lead just like that. Just four minutes later, England score of the air again. Harry Kane rose up for a second time in this game, putting his head through a beautiful cross sent by Luke Shaw, who had an outstanding game and showed it repeatedly. Once in a while, Ukraine got into a dangerous area where they could pounce, but England just overmatched them. Then there were four as England scored again as Jordan Henderson scored his first England goal in his 62nd game for his country; all of a sudden, they were humiliating for Ukraine. Hold on to show that their talent was more significant than the fighting Spirit from Ukraine. England Run to the semi-final with an opportunistic chance to get to the final. Ukraine go down, but it was a very impressive tournament for them. Andriy Shevchenko has taken this team to Heights that very little thought they were capable of. This is not a side that will go away; they leave the Euros with their Heads Held High with some incredible moments to remember from this competition.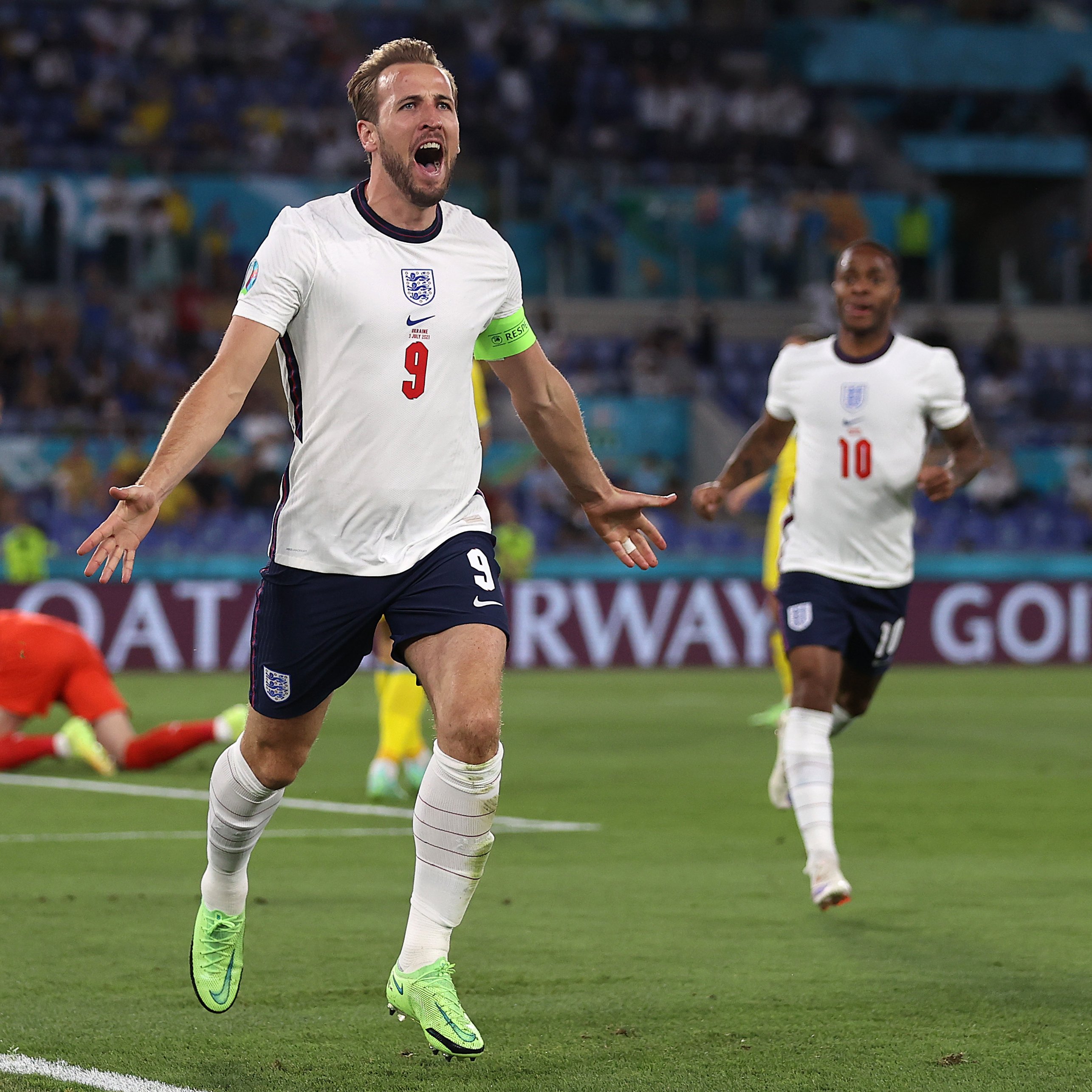 England is through to the semi-final after another dominating performance. The Three Lions are ready for lies ahead and will be massive favorites in the semi-final that will be played at home against the fighting Spirit of Denmark. This will be a much more difficult team to deal with than Ukraine was. England should be favorites in this game but need to continue to ride their momentum and not underestimate a Danish side that has proven to be very difficult to break down. Even without their Superstar Christian Eriksen, the Danes have been spectacular and found other ways to deal with his absence. damsgaard has proven to be one of the most unlikely stars from this tournament so far, and he has come up big in each of their games; he has been their creator in the Midfield. While Denmark has Kasper Schmeichel in goal, in attack with Yussuf Poulsen and Kasper Dolberg, there is no slouch; they're not just going to sit there and died= for England. The Three Lions will be significant favorites and expected to make the final. Still, Denmark has the materials to pull off an upset, not to mention they are thriving on emotional energy that not a team in this tournament has Denmark won this tournament in 1992 against Germany grease did it in 2004 Again Portugal Denmark as the fighting spirit to take down England, will they? I highly doubt it but never say never. Meanwhile, England is in the position now to potentially go out there and win this competition. England haven't won a damn thing since 1966; this is the best opportunity, is it coming home? we will see.