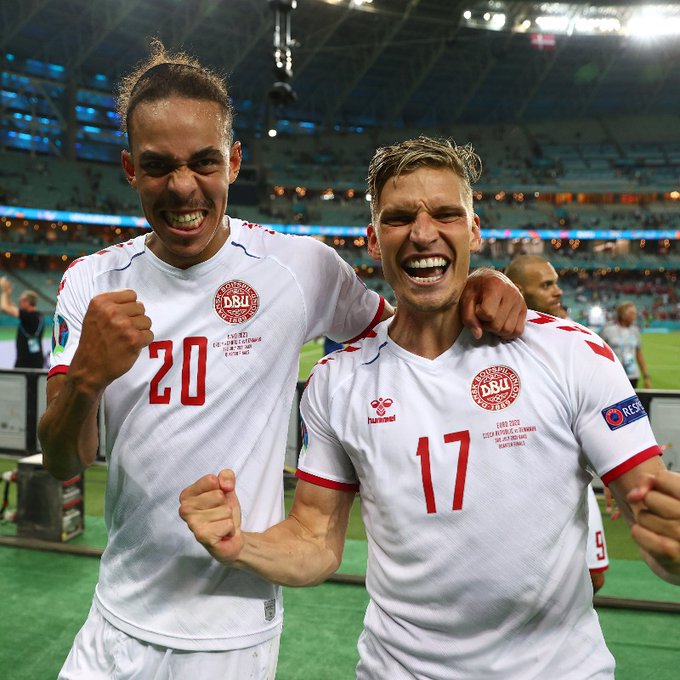 Euro 2020 has simply put been about the Dark Horses, The unlikely Nations thriving under the circumstances proving they belong and showing why they are among the elite, even at least in this European championship. Almost going as far as to say to expect the unexpected. The unpredictability has become too predictable based on how many smaller Nations have gone up against Goliath and taken them down in the group in The Knockout stage. These quarterfinals featured Switzerland, Ukraine, Denmark, and the Czech Republic. Only one of them would remain after the quarterfinals concluded, but in a very meaningful quarterfinal, we saw two underdogs go head-to-head with a spot in the semi-final at stake. On one side, we had a Denmark team with quality throughout; operating out of emotional energy sing their best player Christian Eriksen suffered a cardiac arrest in the opening game in their loss to Finland. Only to rebound beat Russia in the final group game clinched their place in the round of 16 and are coming off a victory against Wales in which they put the hammer down as Kasper dolberg score twice in a 4-0 win. They're on the other side an underdog in their own right, the Czech Republic. Every Euro in World Cup, a star comes out from the shadow and enhances themselves on the big stage. In Euro 2020, Patrik Schick has been the top scorers in the competition heading into this game, and to me, he has been the best player in the tournament, and regardless of the result of this game, nothing was going to change that. They had just stunned Holland in the round of 16 after finishing third in their group to have a puncher's chance to make a semi-final ultimately. one of these teams was going to be in a semi-final match-up which, as difficult as that, was going to be, we're going to be incredibly special for too unpredictable countries like Denmark and the Czech Republic for them even to be in this position was wild being president. Both of these teams have quality, and we have reasons not to be surprised, but considering the big teams in this competition, they are standing in here as to Dark Horse teams that have been exceptional. Unfortunately, one of them had to fall in a thrilling match-up between two teams with the mentality and the winning attitude to fight for their lives one last time.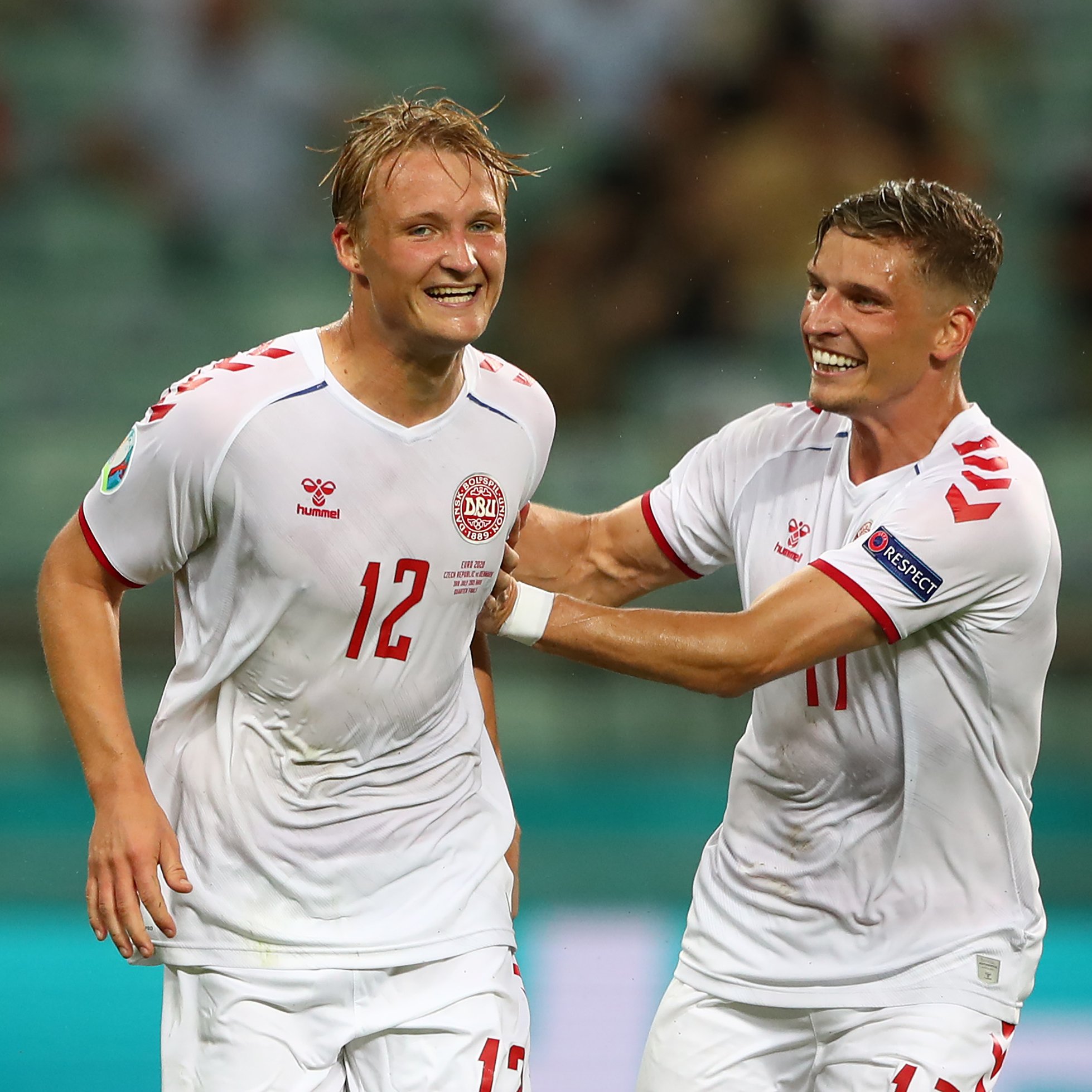 It would be a tough match to judge especially considering they were on a similar wavelength as far as quality and mentality to make an improbable semi-final from one of these nations. Fighting Spirit of the Danish side against the Czech Republic riding on momentum. There was some early action from the Czech Republic as they try to test them early, but ultimately, Denmark pounced on the game's opening chance just five minutes in putting themselves in front, changing the dynamic in which the game is played. Thomas Delaney gets the Breakthrough for the Danes as they took a 1-0 lead. There was still much football to be played for the Czech Republic to try to beat the Danish side to the punch. Patrik Schick to be the rising star this tournament pressurized very regularly; they had a significant Edge in possession to break the Danish backline down repeatedly; there was a fair share of opportunities from the Czechs, but Kasper Schmeichel was on top of it explain cat-like reflexes trying to neutralize the high-pressing attack on the Czech Republic. It continues to be a teste affair between two dogs in these Euro there's only spot for one of them in a semi and showed similarities between the two teams, the Czech Republic. You could argue outplayed Denmark or at least portions of the first half right before they were put into a bad situation. Kasper Dolberg came through from inside the Box, beating Thomas vasilik as Denmark suddenly has a 2-0 lead despite the scoreline heavily favoring the Danes Czech Republic for playing great football and needed a rapid start to the second half.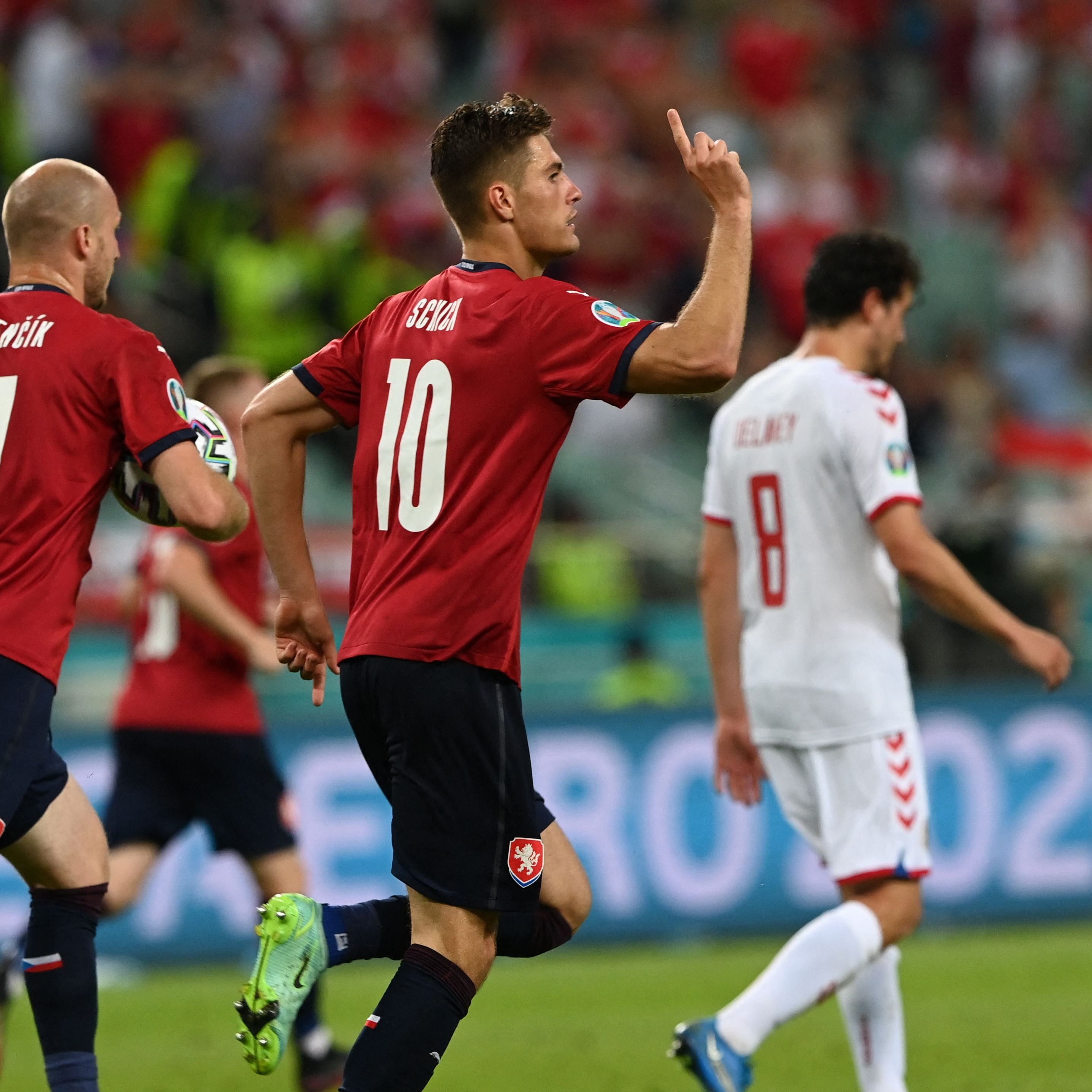 Patrik Schick was expected to deliver and get the checks out of the situation and back into the game. That is easier said than done, though, considering the emotional energy of the Danes, especially after dedicating this tournament to Christian Eriksen. The Czech Republic needed to start very quickly, and that's precisely what they did. The Czech Republic has a compound team, but they have heavily relied on Patrik Schick, and they played through him if they are going to get back in the game he was going to have to provide. The Czechs got that rapid start to the second half. Patrik Schick got himself in the back wasn't going to let his Nation down as he delivers. Kasper Schmeichel gave his best efforts, but all he can do is listen to his strike Ripple through the bottom of the net. Patrik Schick scores again for the Czech; his 5th goal at these Euro he has been the main man for the Czech Republic and one of the standout Stars of this competition. All of a sudden, it became tense; you could cut the tension with a knife. Another goal for the Czech Republic would have changed the game dramatically. It was an actual battle of underdogs for trying just to Outlast the others. The truth is after Denmark concede play, intense pressure got them in a much more attacking mindset. Kasper Dolberg another phenomenal performance the creativity from damsgaard along with Yussuf Poulsen contributing in the attack. They weren't going to back down; they were determined to get to the semi-final. It was a back-and-forth affair; it got more and more hectic as time progressed. Patrik Schick came very close to the bitter end of the game, despite arguably the player of the tournament, could not prevail and take his Czech Republic side to the semi-final. They go down swinging just couldn't overcome Denmark's emotional energy, but the Czech Republic will be back; they are not going away.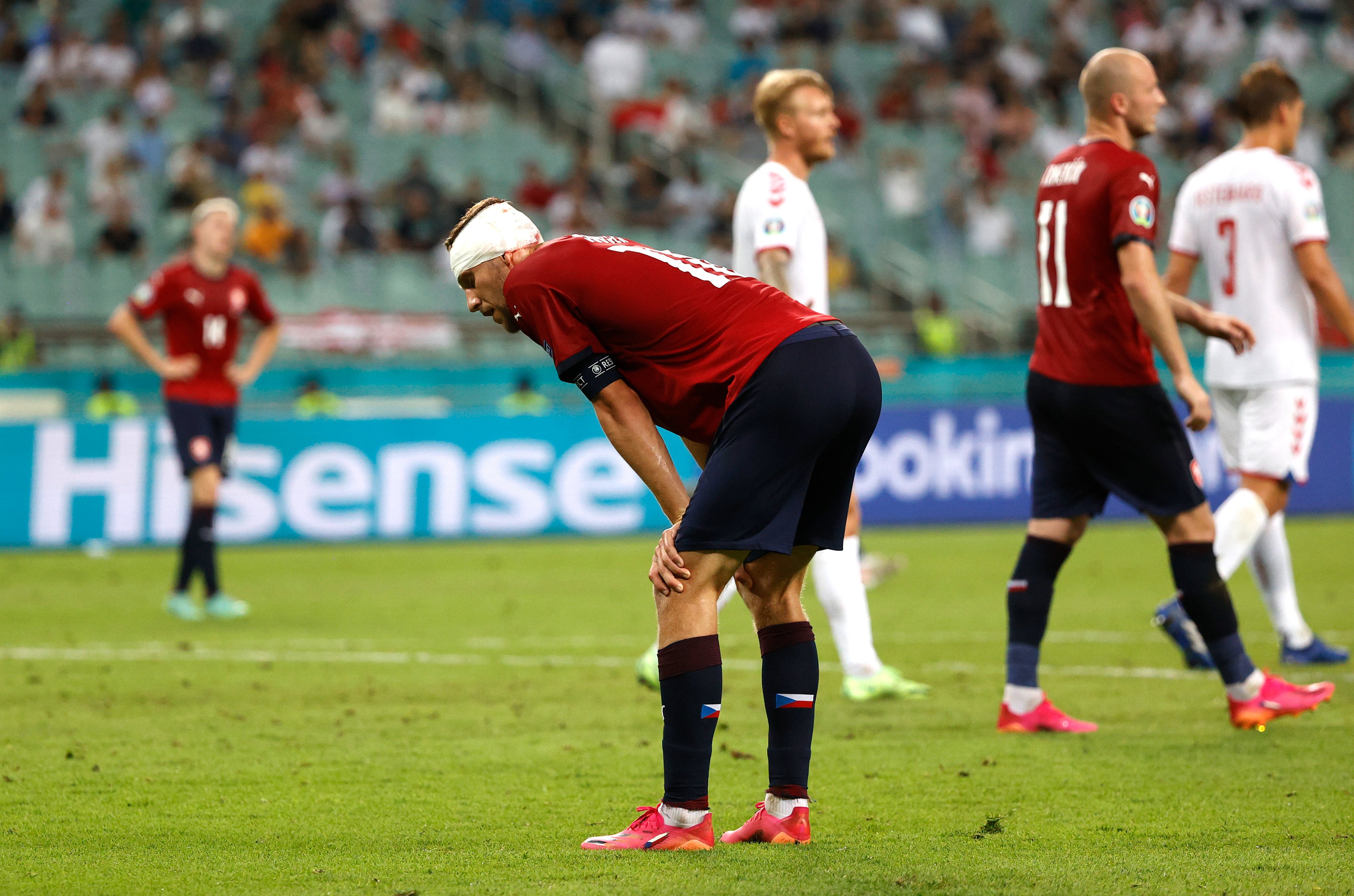 Denmark, just maybe a team of Destiny, has been the Euros of The Underdogs; it happened in 1992 with Denmark, and in 2004 with Greece, anything can happen, especially on a stage like this. Denmark will be massive underdogs against England and probably won't get to that final, but you just never know in a time like this that is fighting and has that willpower about them especially considering they're doing all of this for Christian Eriksen. It just might be a way for them to win the European championships. It will be demanding it will test them in so many different ways, but you just never know fighting Spirit of the Danish team doesn't seem to be going away; they will be playing at real challenge against England as a massive Underdog, but they have what it takes to go in the lion's den, and I'll Come Away with its head it would be a beautiful story to win the Euros for Christian Eriksen.