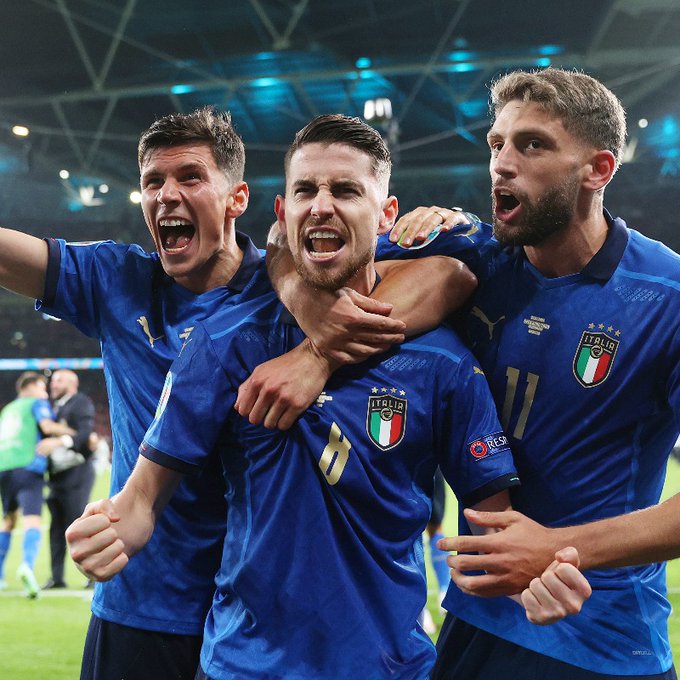 The European Championships have reached the semi-final stage as Sunday's Euro final would be set. We saw two heavyweights, both seeking Revenge for very different reasons. Italy and Spain were battling for a place in the final. Spain has bumped out Italy in dominating fashion during their run from 2008 to 2012, in which Spain ended up winning the Euro 2008, World Cup 2010, and Euro 2012. They are the only international team ever to accomplish this. that team was arguably one of the most dominant teams in the history of International Football. Importantly Italy was knocked out by Spain in two of their three triumphs. Spain took out Italy in a penalty shootout in the quarterfinals in Euro 2008 than in Euro 2012 after a 0-0 game in a group stage Spain, and Italy met in the final with the team of Spanish dominance ended up humiliating Italy on the global stage with a 4-0 win as they became European Champions for the second time. However, in 2016, Italy got back at Spain following a round of 16 elimination. Italy missed out on the World Cup in 2018, and now they find themselves in the semi-finals. Still, the most talented generation of Italian players has entered the fold right on time as Roberto Mancini took over and instilled leadership within the team. They won the group beating Switzerland, Wales, and turkey pretty convincingly. In the round of 16 against Austria Italy for very unimpressive and just got by the Austrians in a game I would describe as look as they beat Austria 2-1 in extra time. in the quarterfinal, they took it down Belgium, one of the favorites to win the competition as they arrive on this stage in the semi-final against Spain. Meanwhile, Spain struggled in the group, only nearly qualifying to finish second behind Sweden. in the round of 16 against Croatia they threw away a three-one lead as the game went into extra time before heavily criticized Alvaro Morata scored the vital goal in a 5-3 victory despite Luka Modric and Croatia's best efforts. They took on Switzerland in the quarterfinals, one of The Underdogs who took out the favorites France. It was a heavily dominated game by Spain but still required extra time after a 1-1 after 90 minutes. Spain ended up winning, and penalties have Italia and Espana collided in the semi-finals.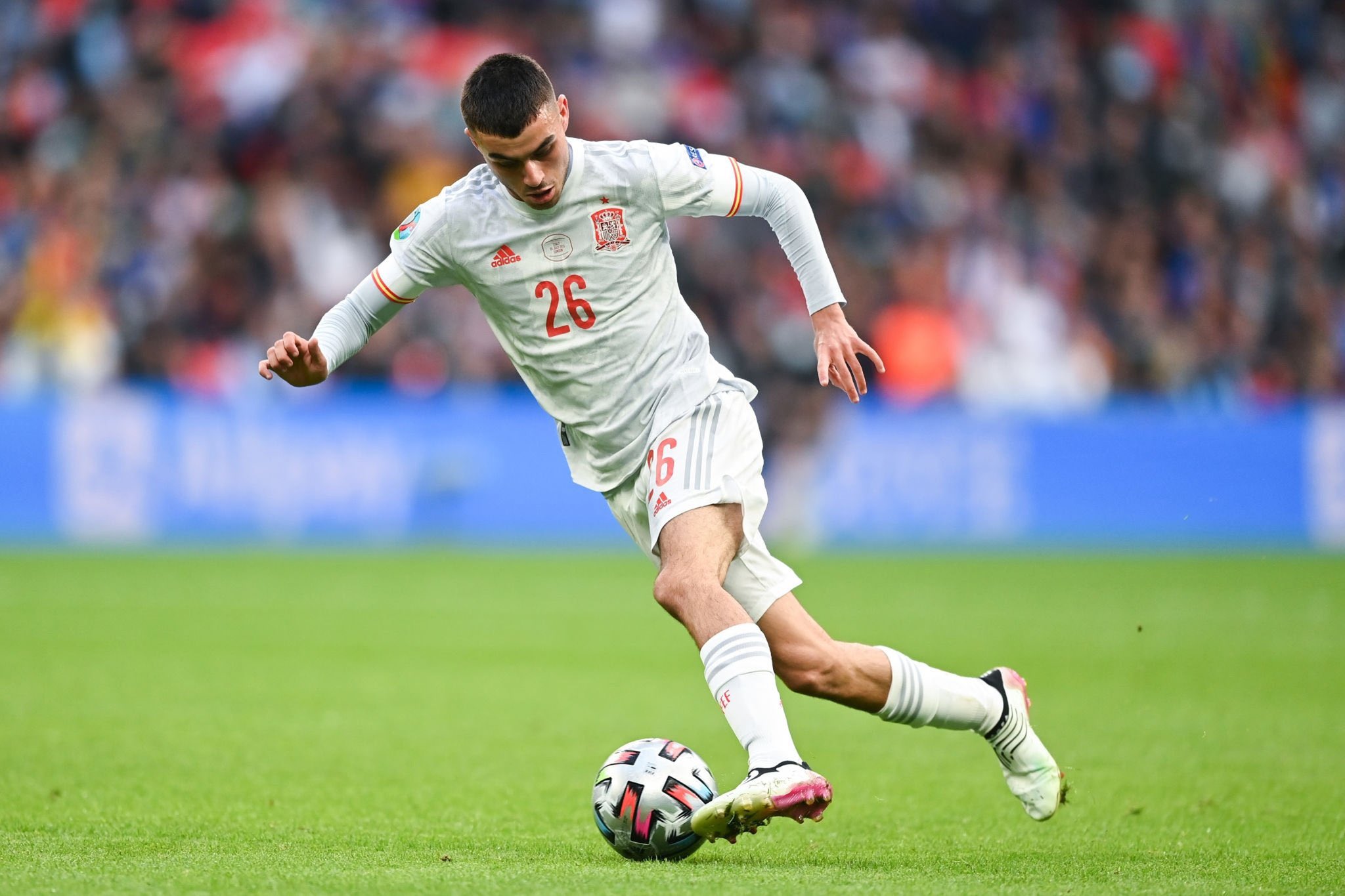 Everything was at stake between these teams. Both had something to prove against one another Beyond just trying to get to the final Revenge was at stake more so for Italy than anybody else after the humiliation they suffered in the 2012 Euro final Italy was going to look for that Revenge and what motivated to try to push themselves into the Euro final just two years after failing to qualify for the World Cup. Meanwhile, Spain has flown under the radar; there was a lot of criticism surrounding the selected team, not to mention struggling to win the group while being at risk for not even qualifying for the round of 16. Italy went into this as the favorite as they are viewed at this point of the competition as one of the teams likely to become European Champions. Especially considering the dynamic Midfield they have with Nicolo Barella, Manuel Locatelli, Marco Verratti, and Jorginho. Without question, the most dynamic Midfield in the tournament. They've had some issues with their attack but have been incredibly solid, especially in the Midfield and the defense. However, it was Spain that dominated most of this match. I won't go as far as to say is they were in cruise control, but they certainly were dictating the way the game was played. They were running the show. 18-year-old Pedri, the Barcelona youngster, was manipulating Italy's incredible Midfield; he's as good as a done deal for young player of the tournament, and he showed exactly why. He cut through the Italian Midfield like butter, found ways to be creative in the creativity of the game, and threatened the Italian goal almost regularly, especially with his ball distribution made the Spanish attack. Fortunately for Italy. the Spaniards could not finish their chances in front of the goal; it seemed like it would come back and bite them. However, Italy was having a miserable time of it; they could not get anything going from anywhere; it was absolutely appalling; they rarely threatened the Spanish goal. When they did, it was dealt with without an issue. Despite Spain coming close on a multitude of opportunity, it was a goalless game after 45 minutes.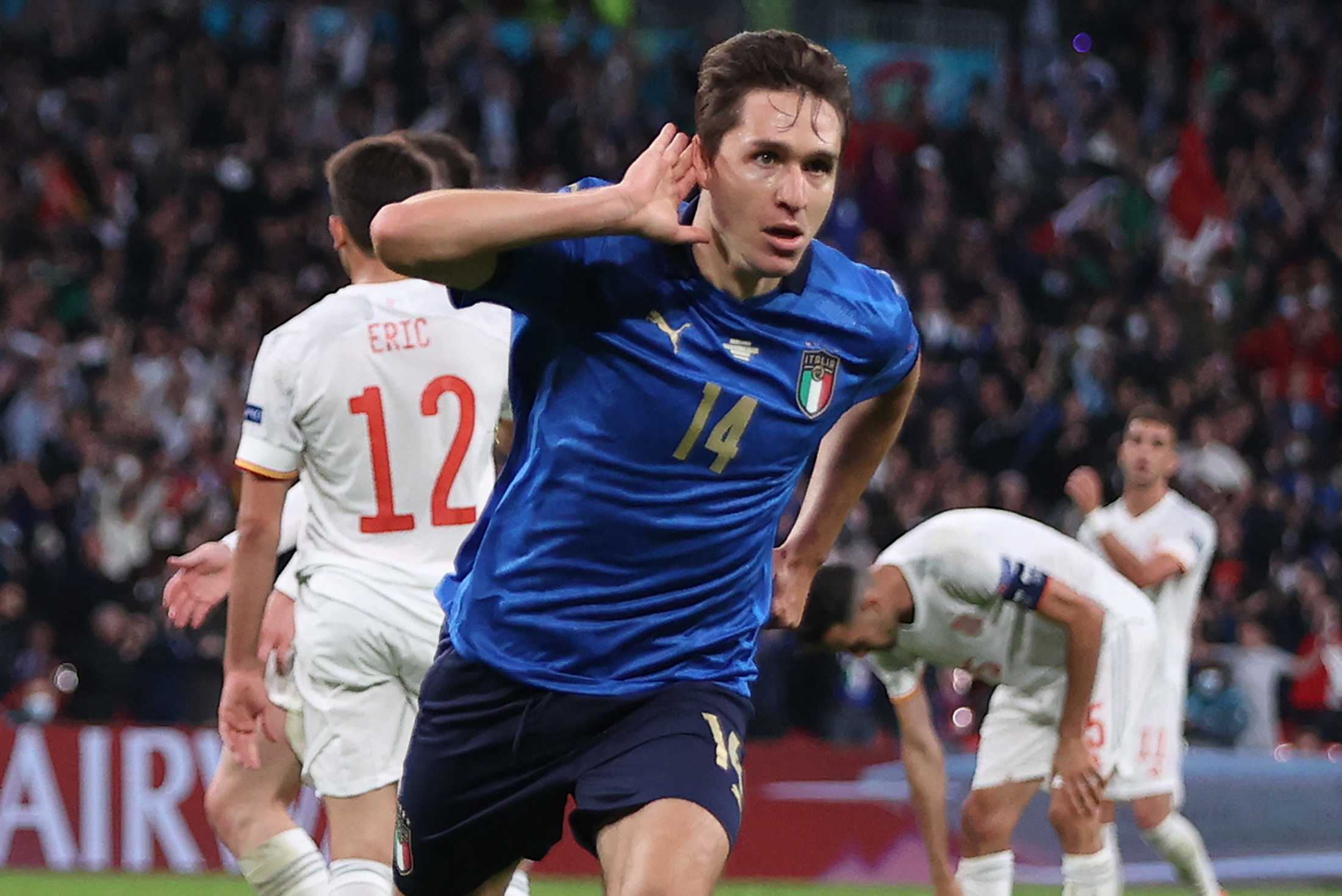 To say the Italians were underwhelming would be an understatement they were God awful. donnarumma and Sergio Busquets add more completed passes than the entire Italian Midfield. It was terrible for staff. It didn't get much better in the second half it was almost a repeat of the first half continue to push those who put themselves in those positions but could not cut through the star of the show remained Pedri and Sergio Busquets at they dictated the entire game and how it was being played. It was a devastating performance from Italy throughout the second half as well. Luis Enrique and his high-pressing Spaniards completely outclassed Roberto Mancini. However, a lucky bounce spell to Federico Chiesa on a Counterattack it wasn't this a great explosion of skill; a clearance deflected and landed at the seat of the Italian before heading outrageous strike into the top corner despite how horribly Italy had played they got themselves a 1-0 lead. It looks like they were headed to the final, then Alvaro Morata enters the match with 10 minutes to go. Alvaro Morata found his niche creating the opportunity and then getting on its end as Spain equalizes. The match would require extra time. Spain continuously dominated Italy did nothing except try to avoid a late collapse and just hope Spain couldn't finish the job. They needed to go to penalties because there was not another scenario in which Italy was going to win the game, and extra time if they were going to do he's going to have to happen by the penalties Spain came close in the closing stages But ultimately it came down to penalties. Italy would seek Revenge for the 2012 final, and they would get it. Dani Olmo Fires at High, and Alvaro Morata is denied by donnarumma as Italy as bad as they play, and it was a truly horrific performance. I don't remember ever seeing a team playing as badly as Italy played in still advancing, but the heroics from donnarumma, where the distance has Italy, are in the Euro 2020 final where they will play England; it's either coming home or coming to Rome.