Winger: Fedrico Chesia, Italy 
Federico Chiesa turned out to be one of Italy's many standout Stars at Euro 2020. he's finally living up to the expectation that was put on his shoulders many years ago as a great Italian Talent. When he was in Florence, he had some maturity issues, and it was unclear whether or not he was going to fulfill the reputation surrounding his incredible Talent. When he moved to Juventus, he became a much more mature, intelligent player and is coming off an outstanding season in which he had 26 goal involvement; he came into this team as potentially a young star that could rise to the occasion when Italy needed it the most. There were some struggles in the group stage as Federico Chiesa didn't come to life until the business portion of the competition. He had a couple of good games but nothing special until the round of 16. Italy we're not tested at all in the group stage in the round of 16 against Austria; they nearly could have lost dealing with one of their most complex challenges throughout the entire tournament. The game went into extra time and Federico Chiesa road to the occasion scoring a vital goal that put Italy in the driver seat before ultimately knocking out Austria with a 2-1 victory in extra time. Scoring at Euro 2020 just like his father did 40 years earlier. It was an incredible moment from an individual standpoint, but his tournament was just getting started. Throughout the tournament, Italy's Midfield was spectacular. Their defense was immaculate. The one thing that preceded them was their attack; it just was not consistent enough. Even though Italy went on to win the competition, Moise Kean not being selected looked like a mistake. Federico Chiesa stepped up and delivered in that aspect. he provided for Italy when they needed it the most. After beating Belgium in the quarterfinals in the semi-final against Spain, Italy played one of their worst games. Spain absolutely dominated them from start to finish. Italy, even You could argue, was very lucky to be alive. Considering how well Spain played, they shouldn't have even been in the game; however, a lucky bounce landed at the feet of Federico Chiesa, and the Italian youngster hit a curler in the top Corner that initially gave them the lead in that game they went on to penalties and Italy prevailed. Then in the final against England, he continuously put the English and backline under duress with his incredible ball movement and individual brilliance that made the big difference in that game. he may not have scored. Still, England had a serious problem dealing with him when push came to shove. He had a beautiful run in the first half getting through multiple English Defenders with an inch of space firing from outside the box, really putting the pressure on. Unfortunately, he got injured right before extra time. Had that not been the case, Federico Chiesa, without question, would have scored before penalties. He just had that momentum and was going after England had every chance that he had. It turned out to be a fantastic tournament for the 22-year-old; he continues to build on a great season at Juventus to a fantastic euros; he is the real deal, and one of the best young talents in World football he is without question the best Talent in Italy as good as Nicolo zaniolo is Federico Chiesa is just a level above. The problem with the romanista is we've barely seen in the last two years when we have seen him; he's been fantastic, but the perception surrounding Nicolo zaniolo is he's one of the best talents in the world; with that being true, he's not in the tier with Federico Chiesa. It was a really incredible tournament for him, and it's only going to make Italy more of a threat in the world cup with Lorenzo Pellegrini, Moise Kean, and Nicolo zaniolo joining the attack struggled so much. In this tournament, Federico Chiesa carried the attack through big moments, especially in The Knockout rounds.
Winger: Raheem Sterling, England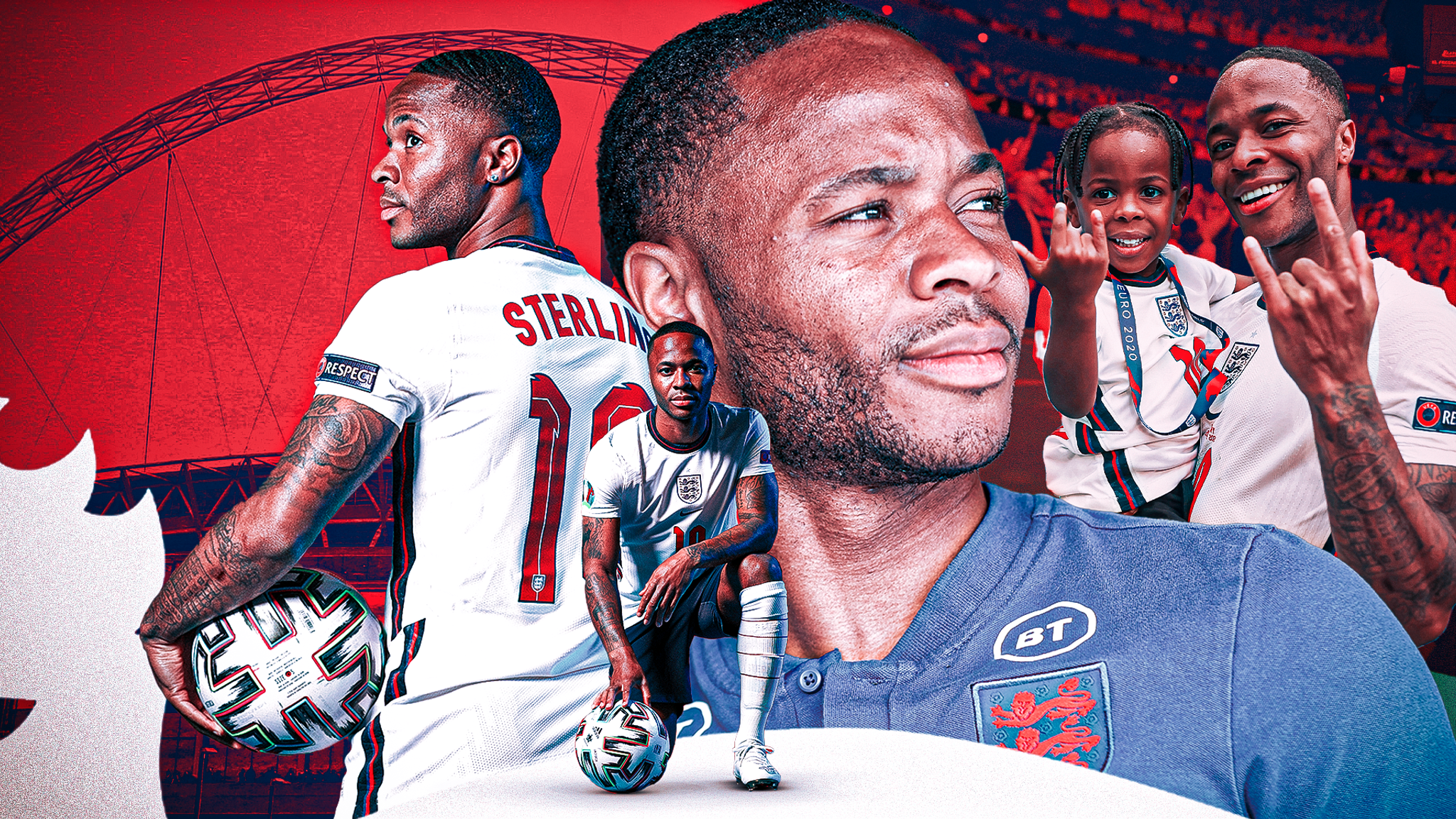 Raheem Sterling was one of the most scrutinized and underestimated players coming into Euro 2020. England made the final, and Raheem Sterling or the big reason why; however, that seemed almost impossible a month or two earlier. There was a serious debate on whether or not Raheem Sterling should be involved in the team. I think everyone kind of felt he was good enough to be on the plane, but most England fans didn't feel like he had What It Takes necessary to be a crucial part or even start games; he did not have the best season at Manchester City and had struggled for several months which is why this was the platform for Raheem Sterling prove everyone wrong. Gareth Southgate deserves a lot of credit for his team selection despite Raheem Sterling form Gareth Southgate still had faith in him to deliver on the big stage for England. During the group stage, England didn't look all that fantastic and struggled despite not conceding a goal in the group stage; from an attacking point of view, they didn't have much to offer. Harry Kane may have shown up in The Knockout rounds but provided nothing during their three group games. Raheem Sterling made the difference for England in the group stage and only continued going to The Knockout round. He scored the vital goals against Croatia and the Czech Republic, in fact, he was the only England goal scorer in the group stage they only scored twice meanwhile the Czech Republic star Patrik Schick score of the three goals in the group stage alone kind of highlighting how poor England looked at the beginning of the tournament. In The Knockout stage, they got a meeting with International Rivals Germany a very tough game at Wembley Stadium, a back-and-forth battle, but in the end, it was Raheem Sterling scoring the vital goal that gave England the momentum in the game to see them ultimately beat Germany 2-0 at Wembley Stadium. in the quarterfinals against a young and vibrant Ukraine side England put the hammer down which started with Raheem Sterling setting up Harry Kane as an England ran Wild against Andre Shevchenko side's. Even though you did not play particularly well in the final, you have to understand he was dealing with Giorgio Chiellini and Leonardo bonucci. He did what he could not gain, just the opportunities we're quite Limited. All in all, despite everything that was said about Raheem Sterling going into the Euros, not only does he make the team of the tournament, but it was one of the five best players in the entire competition, which is not debatable top 3 on my list in my opinion only Damsgaard and Patrik Schick had a better Euro 2020 then Raheem Sterling. He answered every criticism thrown his Direction with the tournament he had his performance spoke for itself.
Striker Patrik Schick, Czech Republic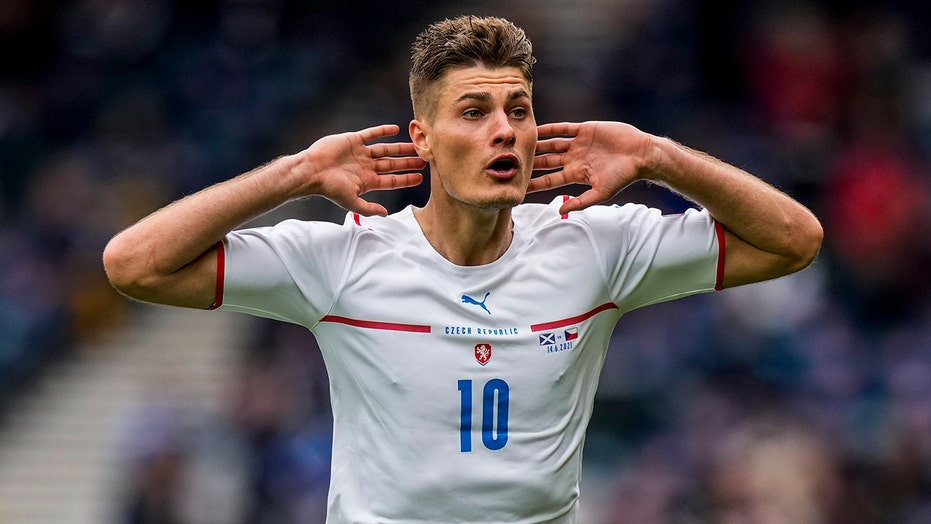 The theme of Euro 2020 was the Underdog Story, not just the team but the standout performers of the tournament. We are talking about a Euro where the standout players were Patrick Schick damsgaard and Raheem Sterling; those might be somewhat high-profile players, but considering the rest of the pool of Talent, some of the most unlikely players to be so important how well the tournament went. dammegard came out of nowhere and probably was the best player at the Euros; however, the most unlikely star of Euro 2020 was Patrik Schick considering be quality all of the goals he scored, the number of goals that he scored, and were talking about a tournament in which Patrik Schick outscored Karim Benzema Harry Kane Killian mbappe Ciro immobile romelu Lukaku and had to level goals with Cristiano Ronaldo. Not only did he scored more and those big stars, but he outplayed them too. Not a single one of those players had a better tournament than Patrik Schick. Patrik Schick became a Castaway at Roma and gained some confidence playing in the Bundesliga with RB Leipzig and Bayern Leverkusen;. In contrast, he hasn't quite exploded; he's looked much more comfortable and scored 15 goals in all competitions with a lever. Last year, he did really well with the Czech Republic; every time he puts on that jersey, you have the potential of seeing something special. He has been considered one of the best Czech talents in a long time; maybe he hasn't quite lived up to the expectation around him as a youngster, but he's really starting to live up to that height. That reputation coming off an incredible tournament where he took the Czech Republic to the quarterfinals, becoming a Czech Republic folk hero in the process. he scored five goals at the Euros and ended up scoring more goals from open play and Cristiano Ronaldo, which honestly he should have been given the Golden Boot. Still, because Cristiano Ronaldo had one assist, they gave it to him what I think was incredibly strange, especially because Schick scored four of his goals from open play. Not only was he an absolute stud from the individual standpoint, but he scored the goal of the tournament. Against Scotland, he scored a fantastic opening goal with a wonderful header, but that's not the goal everyone remembers from that game. Patrik Schick scoring the halfway line goal will go down as one of the greatest goals ever scored in the history of the euro only Marco van Basten in 88 was a better goal, so we've witnessed the second greatest goal in the history of the European championships. Patrik Schick was not expecting to score that particular goal, but he had noticed the Scotland goalkeeper continually came off his line and wanted to take advantage of it; the strike was from 47.5 M, the longest goal of distance we have seen at the European championships to have it the presence of mind not only to attempt a goal from that distance but hitting it so perfectly to have the distance and accuracy and the placement all in one motion was absolutely phenomenal the goal of the tournament. Later in the group, he showed he showed his leadership intangibles taking a crucial penalty against Croatia with blood dripping from his nose. he was a big reason the Czech Republic ended up upsetting Holland, scoring a vital goal with 10 minutes remaining to kill off the game once and for good to put the Czech Republic of all nations in a quarterfinal. Even though they went down to Denmark, Patrik Schick did score a very important goal that could have brought the Czech Republic back into the game; they went down to Denmark with a 2-1 loss, but it's been a fantastic tournament from the Czech Republic as well as Patrik Schick. Czech Republic side is not going away they are perfectly built be a dark horse again during the World Cup on an individual point Patrik Schick was the best striker in the competition scored the best goal of the competition so you can see him taking some momentum into the next Bundesliga season as he will try to continue to build on a phenomenal tournament. Patrik Schick was just special at Euro 2020.