Score: A.S Roma 3 Fiorentina 1FT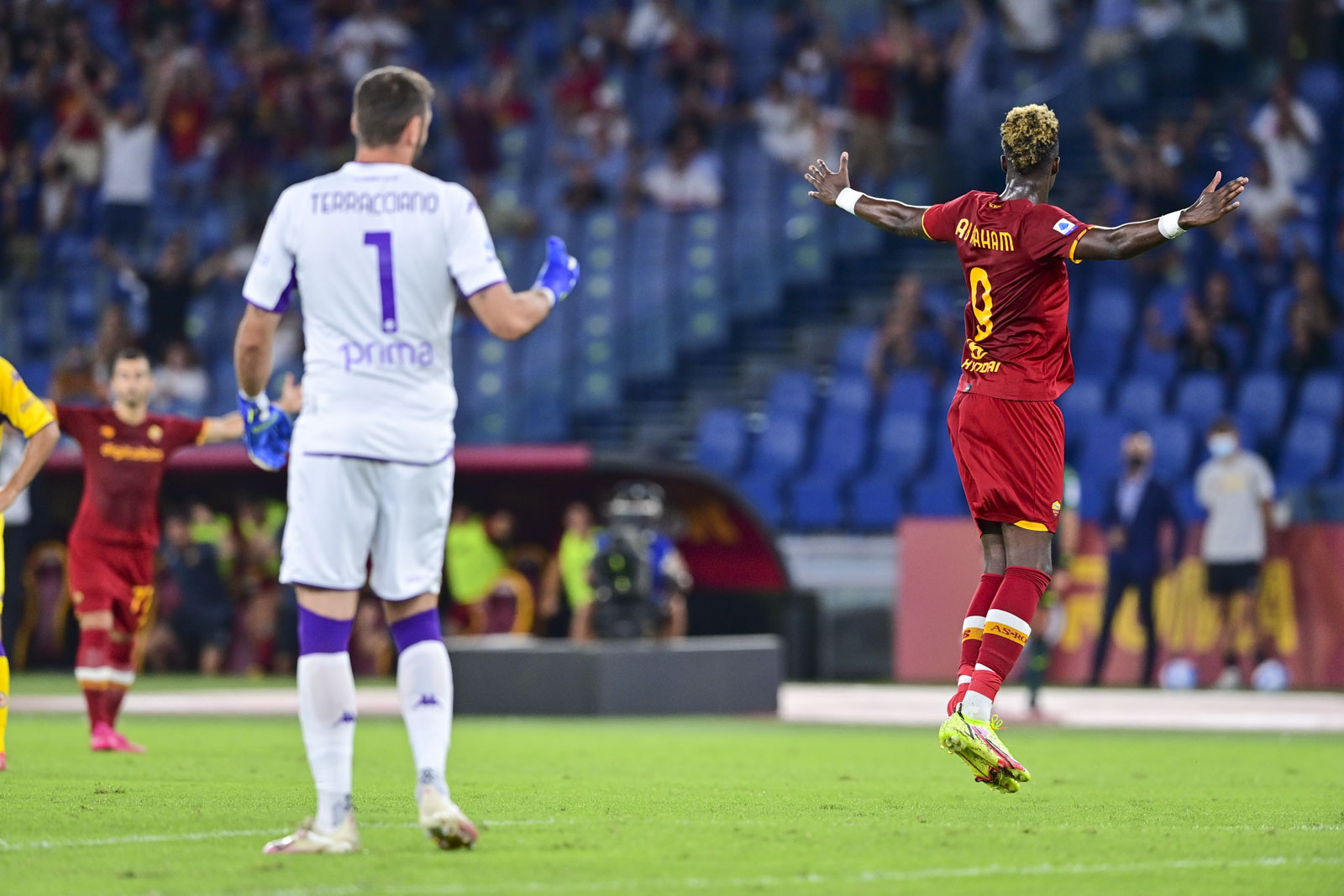 The Jose Mourinho era started Enter key on Thursday night for the UEFA Conference playoff ended up with a 2-1 victory, a very gritty performance to say the least. Roma looks to build on their Serie A campaign on Sunday night at the Stadio Olimpico against a very different and new look Fiorentina. It turned out to be a very impressive Roma performance but tested by a solid Fiorentina team. Tammy Abraham immediately impacts Fiorentina's goalkeeper to get sent off, ultimately setting up Roma's first goal. As Roma's new number picks out a perfect pass for Hendrik Mkhitaryan after a video review, the goal stood as Roma took a 1-0 lead. Fiorentina wasn't out of it though they controlled possession and had more chances on target during the first half. Early in the second half, they continue to push so much and eventually broke through; despite Rui Patricio making some really great saves down the stretch, Fiorentina finally beat him as milinkovic equalizes for Fiorentina. Roma found a way back into the lead with a beautiful run by Tammy Abraham, ultimately releasing space as the Englishman hit a beautiful cross that went long into Jordan veretout, finishing off the attack as the Frenchman finds the back of the net Roma took a 2-1 lead. This would only energize Roma. They continued pushing during that second half and eventually got a third Roma Rush as they pushed forward and another counter-attack with Jordan veretout finishing the attack, scoring a brace against his former club. He was absolutely fantastic. Prior to Roma going wild, Nicolo zaniolo was sent off, and they still were able to handle the situation and, without the advantage, proved to be the better team. Jose Mourinho wins his first League match an Italian football in his return with a 3-1 victory against a very considerably strong Fiorentina side that had their moments and didn't make Roma uncomfortable at the time but allowed Stadio Olimpico for the first time in a while saying into the night as Roma pick up a big three points to start the new campaign.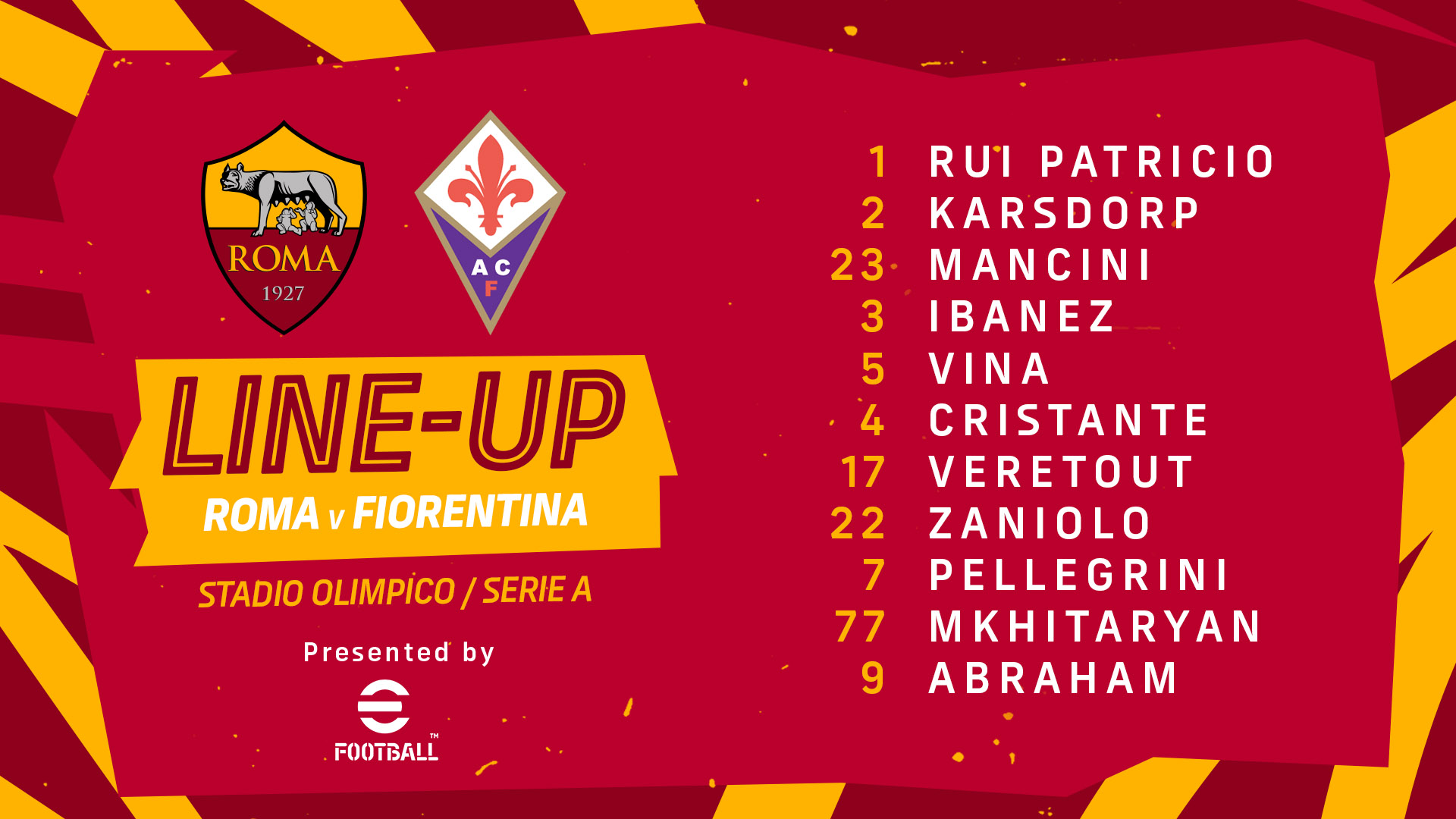 Jose Mourinho set his team up out of the same formation that we saw in the conference League. A classic Jose Mourinho 4-2-3-1 formation. In golf would be New Roma goalkeeper Rui Patricio. The backline would consist of left-back Matias Vina; beside him would be the center-back partnership of Gianluca Mancini and Rodger Ibanez, a pair we should be seeing all season men patrolling at right-back would be very explosive Rick karsdorp. In the defensive Midfield, we would see the pair of Jordan veretout and Bryan cristante. In the central Midfield would be Lorenzo Pellegrini. On the left-wing returning playing his first game in over a year, Nicolo zaniolo, then on the opposite side would be Hendrick Mkhitaryan upfront as Roma Center Striker would be the new record signing Tammy Abraham. Rome also has some good salad options on the bench.
After preparations and predictions, the match got underway at the Stadio Olimpico in Rome for the first time in over a year fans in the stands at the Stadio Olimpico made a very harmonizing sound as Roma kicked off the new campaign against Fiorentina. Roma is looked at as a potential Champions League team, while Fiorentina looks like a team capable of pushing for European football this season. For a very long time, they have been a club that has underachieved consistently, but with Vincenzo's Italian, Florence may be in good hands after all. A lot was riding on this. I know it's only the first game of the season, but it was a great opportunity for one of these teams to make a statement; on Sunday night, we saw an extremely dramatic matchup between two teams with lofty expectations this season. The match had a rather slow start, but it wouldn't be too long before drama occurred. Both teams are just trying to find that little bit of space to become effective first game of the season once the game took to life, it all worn off. Roma's new number nine, Tammy Abraham, ended up stealing the show; his impact started a very early in the 17th minute Fiorentina goalkeeper Dragowski was sent off after he came out of the Box to deal with Tammy Abraham, who had the ball to just outside of the Box as he attempted to go around the goalkeeper if you aren't going to keep her came out as he collided with the Englishmen he was given a red card as Roma now had a man advantage. A beautiful run to get into the attacking area before forcing the red card. This only, even more, ignited the momentum into the Roma side. Just seven minutes later, Aroma came very close when Rick karsdorp set up a beautiful play for Lorenzo Pellegrini the Roma captain struck with power just inches away from finding the back of the net. Once again, though, Tammy Abraham makes a knowledgeable decision on the play. Roma's new Striker was in the crossfire of the pass; instead of stopping the ball from making a path of his own or hitting it himself, he let the ball go through because he saw that Lorenzo Pellegrini was in a better position a truly unselfish play as he gets out of the way of the past comes across Inside the Box. Even after Lorenzo Pellegrini's misfire, Tammy Abraham gave his new teammate a high five to encourage him he has not yet learned how to speak Italian, having only been in the country for a limited amount of time, but on the body language standpoint, he was able to communicate with Lorenzo Pellegrini as even after the strike missed they communicated about the occurrence. 2 minutes later in the 26th minute, Tammy Abraham endeared himself to the fans Roma push forward on a counter-attack Tammy Abraham from just inside the Box just find that inch of space following a backheel that put him in a position he sees his teammate hit the ball inside to The Armenian and Henrik Mkhitaryan beat the goalkeeper as Roma took a 1-0 lead.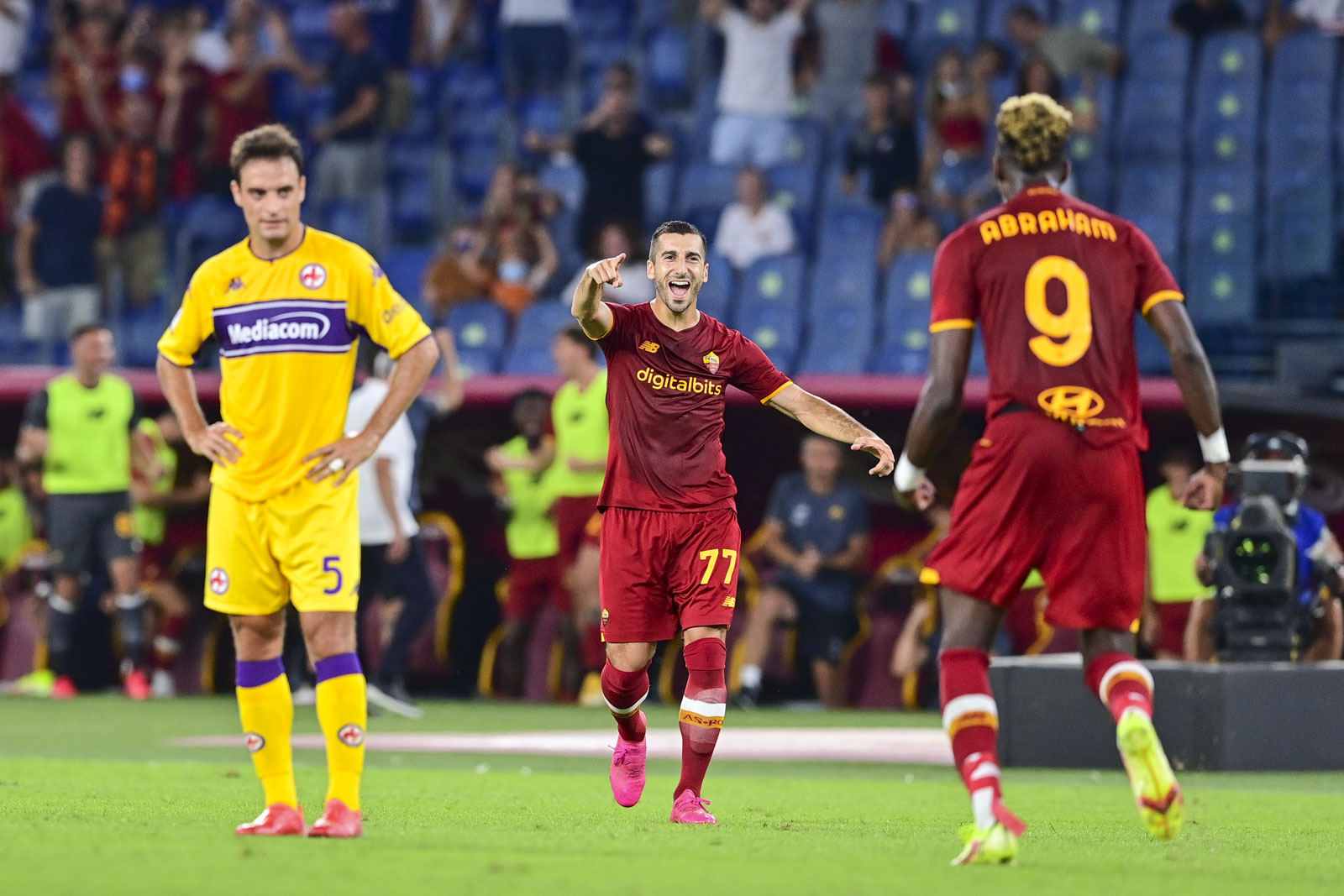 Tammy Abraham as starting role on his debut setting up Miki
It was initially given as offsides, but after a VAR review, it seemed to take forever. Roma's awarded the goal as they celebrated. A fantastic way to endear himself to the fans is Tammy Abraham, even though he didn't get the goal to cause the red card near the allows Lorenzo Pellegrini the score from inside the Box and then supplies and assist. He just seems like the type of player that's going to be a real Menace in Italian football; if he stays in Roma long time and continues to play well and start scoring goals, he could even crack Roma history as far as goalscoring only 26 minutes in and he already had a tremendous debut. Following a miss from Dusan vladovic Nicolo zaniolo made his entrance get through with Defenders around him just getting an inch of space and firing a rapid shot from outside the box even though he missed it. It shows you what kind of player he can be for this Roman team. Shortly after, Rodger Ibanez saw his header misfire coming off a set piece. Fiorentina continues to push through as Giacomo Bonaventura Force new goalkeeper Rui Patricio into action. I really well hit strike, but the new goalkeeper who's up for the challenge makes a great save under pressure. 2 minutes later, Roma was tested again, and once again, Rui Patricio makes another good safe. Throughout this game, there ended up being a lot of starring figures in the performance, but Rui Patricio just in the first half removed any anxiety that as Roma fans have when it comes to our goalkeepers at least in recent years, he may be 33 years old but really made some fantastic saves back-to-back. With just minutes left in the first half, vladovic had a one-on-one against Rui Patricio; arguably the Portuguese goalkeepers best save of the evening makes a phenomenal save as the youngster blasted in from close range, getting his hands to it while also not stumbling the ball as he was able to collect it after the save was made. Considering the level of power that went into that shot, most goalkeepers would have struggled to contain it; he made the save and contained it as the first half ended with Roma having a 1-0 lead thanks to henrikh Mkhitaryan with the goal.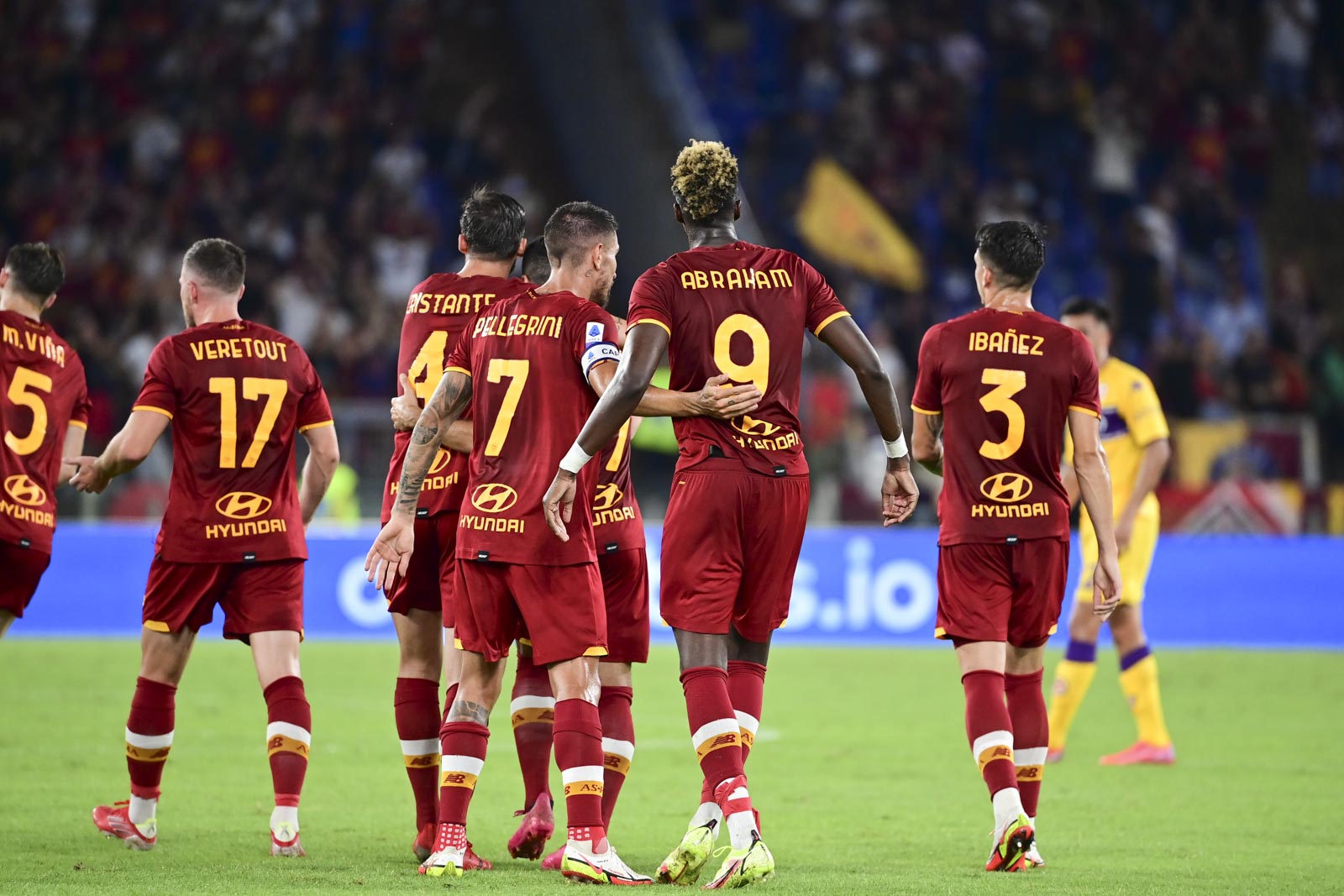 There were certainly aspects in this game in which it was Fiorentina that was pushing the pressure. Roman got that goal but had less possession, ultimately taking advantage of their chances and winning over the brilliant moments. However, Fiorentina had more shots on goal and more of the ball; this was a long way from over. There would definitely be more goals in this game; you could feel it based on the pressure instigated by both teams. It was a bit of a tug of war but not a lot of changes in the early part of the second half; eventually, the game opened up for both Rome and Fiorentina, but it was Fiorentina that was slightly more ambitious as they were looking to get themselves back into the game proving their worth in Italian football this season however Roma would also be reduced to 10 men when Zaniolo was sent off for a second Yellow Card. Shortly after. Henrikh Mkhitaryan was saved from deep, then Rui Patricio made another brilliant save on vladovic; however, just a few minutes later, Fiorentina got the Breakthrough in the 60th minute following another Rui Patricio Savon Erick pulgar, but this chance was unsavable, a brilliant save coming off a corner milinkovic hit a rocket into the top corner as Fiorentina drew the game level. However, Roma just took the energy and continue to push on; there was no drop-off, in fact, Roma was energized by the equalizer and just went after it. Tammy Abraham nearly found his first goal in Italian football, putting his head through a Lorenzo Pellegrini cross but hitting the bar Tammy Abraham was so influential in the game such a fantastic debut as the fans were already warming to him, and the game had not even finished. He was making quite a reception. Lorenzo Pellegrini and Tammy Abraham are a combination, but I think we're going to see it all year; we've seen it multiple times in the game already, and that was another example of it. Just minutes after hitting the bar in the 64th minute, Roma got forward, and it was Tammy Abraham as the Creator once again. Lorenzo Pellegrini pushes the ball as sending a threaded pass into Tammy Abraham cutting into the Box; instead of doing selfish thing and taking a crack at goal Tammy Abraham picked out Jordan veretout and Henrik Mkhitaryan with the corner of his eye, hitting a cross that landed perfectly into the space of Jordan veretout the midfielder connected as the ball rolled into the back of the net as Roma took a 2-1 lead. There was another VAR check, but the goal stood as all the momentum was back with Rome. Tammy Abraham, with some game, unfortunately, he came off due to a cramp but not seriously injured will undoubtedly be ready to go on Sunday. Still, his night was over as Eldor Shomurodov, another new signing, replaced him. After a pair of Misses from Marco Benassi and Bryan cristante Brahma got themselves a third. Talk about immediate impact From the Bench Eldor Shomurodov with magical with the ball at his feet pushing it just outside the Box then threading Jordan veretout into a one-on-one; the midfielder completed his brace hitting the back of the net as Roma took a 3-1 lead. Jose Mourinho made two more changes as Roma brought on Carles Perez and Stephan El Shaarawy. The time was winding down as Roma continue to push with Fiorentina Trying to minimize the deficit, but Roma was in cruise control once they hit that late stride. In the game's closing moments, Carles Perez set up Eldor Shomurodov, who could have nearly scored a fourth goal, but the goalkeeper made the save. In stoppage-time, Rui Patricio denied Milankovitch and vladovic as Roma held on to secure all three points in a 3-1 victory Jose Mourinho Roma as a flying start to the Serie A season.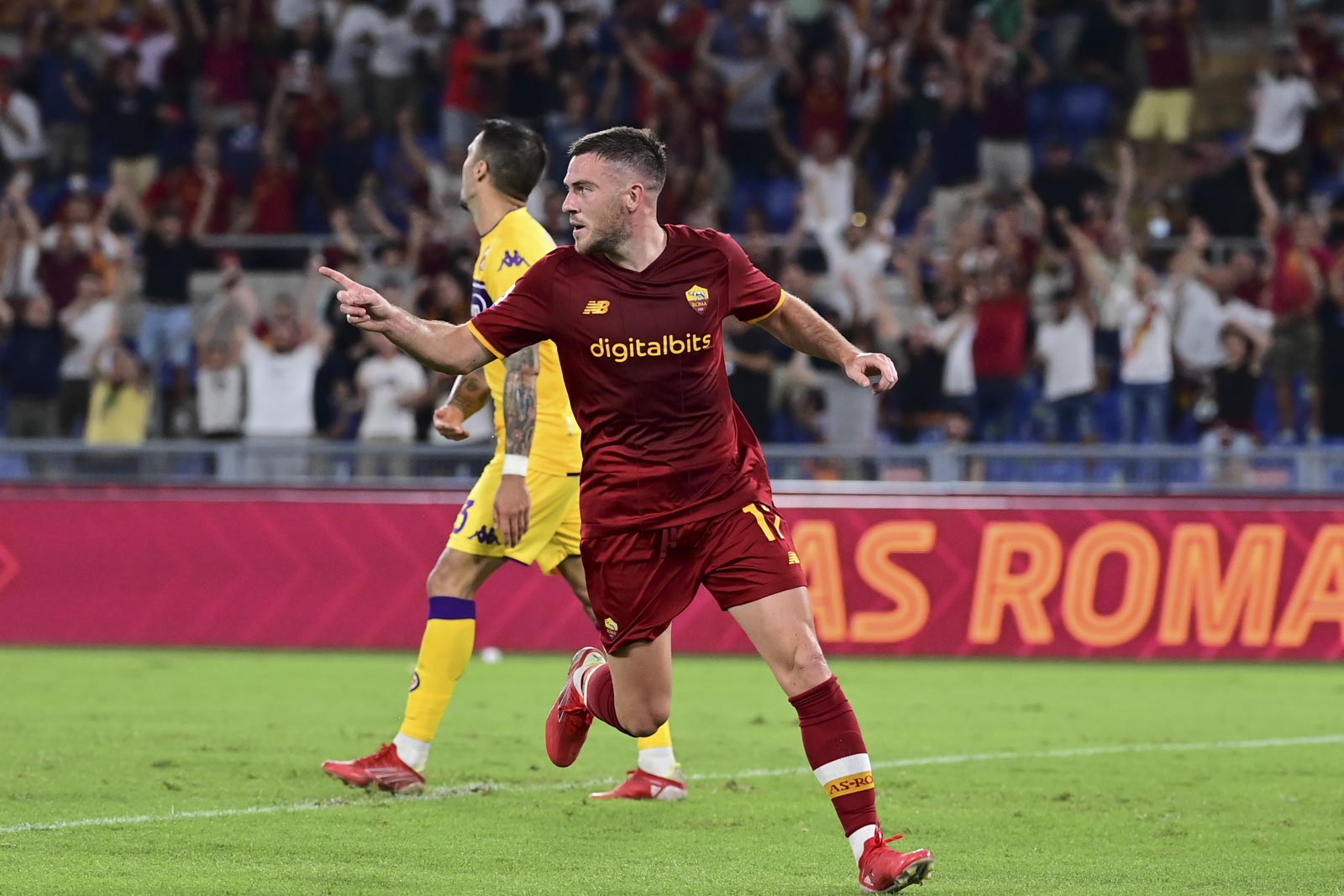 Jordan Veretout gets a double doze against his former side 
It was dramatic; it was a wildly entertaining match of football. A slow start to the game, but the game came to life mainly because of Roma's Starman Tammy Abraham, who had some debut for Roma. He is the man of the match tonight, but so many other players were very influential in the performance. If you just look at the changes that Jose Mourinho made off the bench in the type of depth that this team seems to have, this wasn't a dominating performance even though I think they were probably the better team they played against tough Florentina side. We're able to handle them despite an equalizer at the beginning of the second half. Rui Patricio in goal was immense as well; he made some outstanding saves. The communication he had with the backline was so important in Rome, only conceding one goal. Honestly, the goal they conceded was unavoidable Fiorentina pushed and had those chances, but he was there to deal with it almost every single time. This is an excellent start to the season it is only one game, but if you look at the way they played, especially on the counter and what they can offer coming off the bench, this is a team that's only going to get better with time doing this at home in front of the home fans was special an outstanding performance from a Roma team that is only going to get better this season.
MAN OF THE MATCH: Tammy Abraham