Perfect Adjustments from the New Boss
Mark Van Bommel made his return to the Bundesliga last weekend, taking over for Oliver Glasner at Wolfsburg. There was a certain level of criticism ahead of the new season, and many were not too impressed with his opening fixture against newly promoted bunches. He returned to management for the first time since 2019 when he was in charge of PSV; the Wolfsburg John was an exciting project. A lot was patiently awaited in what the Bundesliga Legend will do with this Wolfsburg team that is playing Champions League football this season. I believe they should have no problems with the expectation of getting back into the Champions League again. However, prior to the season Wolfsburg's last five preseason games in a row, I understand that it's preseason, but it raised a few eyebrows before their first Bundesliga match. A lot of people thought will spur got a little lucky with the red car in The Opening match last weekend as they held onto a narrow 1-0 victory. I personally that it was really ambitious, and what he was trying to do in that Opening match testing his team and more or less trying to figure out a different type of approach that will only benefit them going forward. Wolfsburg definitely should have scored more goals in that game, but I understood what he was trying to do despite the criticism that followed the opening Victory of the Bundesliga. On Saturday afternoon Wolfsburg took on Hertha Berlin away from home. Not the most challenging opponent, but the team certainly has quality inside. It was a true battle throughout the game; even though the majority of the match will spread were the better team, it was a game that tested them in a lot of different ways collectively as a unit, they were able to overcome and pick up an awe-inspiring victory two straight wins to start the Bundesliga season. The approach he made in both games turned out to be the right one. This is only his second game in charge, and after having a lot of good chances in the first half but being unable to score, Hertha Berlin delivered from the penalty spot in the second half, meaning Wolfsburg only had half an hour to turn it around. They turned it around almost immediately, first through Baku that will be such a weapon this evening. Especially coming off, I can't pain where he was named to the Bundesliga team of the season even though he didn't make it in mine. He cuts through it's a strike at the near post to get Wolfsburg back in the game. However, shortly after is when Marco van Bommel truly changed the game. He went with the exact same starting XI as the first week, but he made crucial changes in essential parts of his game. Those changes were Josip brekalo and Lucas. Wolfsburg only chips away at the lead before ultimately getting in danger on a long throw towards the Box. Josip brekalo collected the ball just squeezing the ball through into the feet of Lucas, who scored his first Bundesliga goal finding the back of the net in the 88th minute to win the game ultimately. The two substitutions made by Marco van Bommel truly were the difference in the results. Wolfsburg was pushing towards the end of the game, so maybe they will win this game anyway, but the changes made a big difference, and ultimately, Wolfsburg secured three points. Wolfsburg has a real test against RB Leipzig next Sunday, but based on the boss's decision-making, Wolfsburg will undoubtedly be up for that challenge.
Horrid Start for Hertha But no Reason to Panic Yet.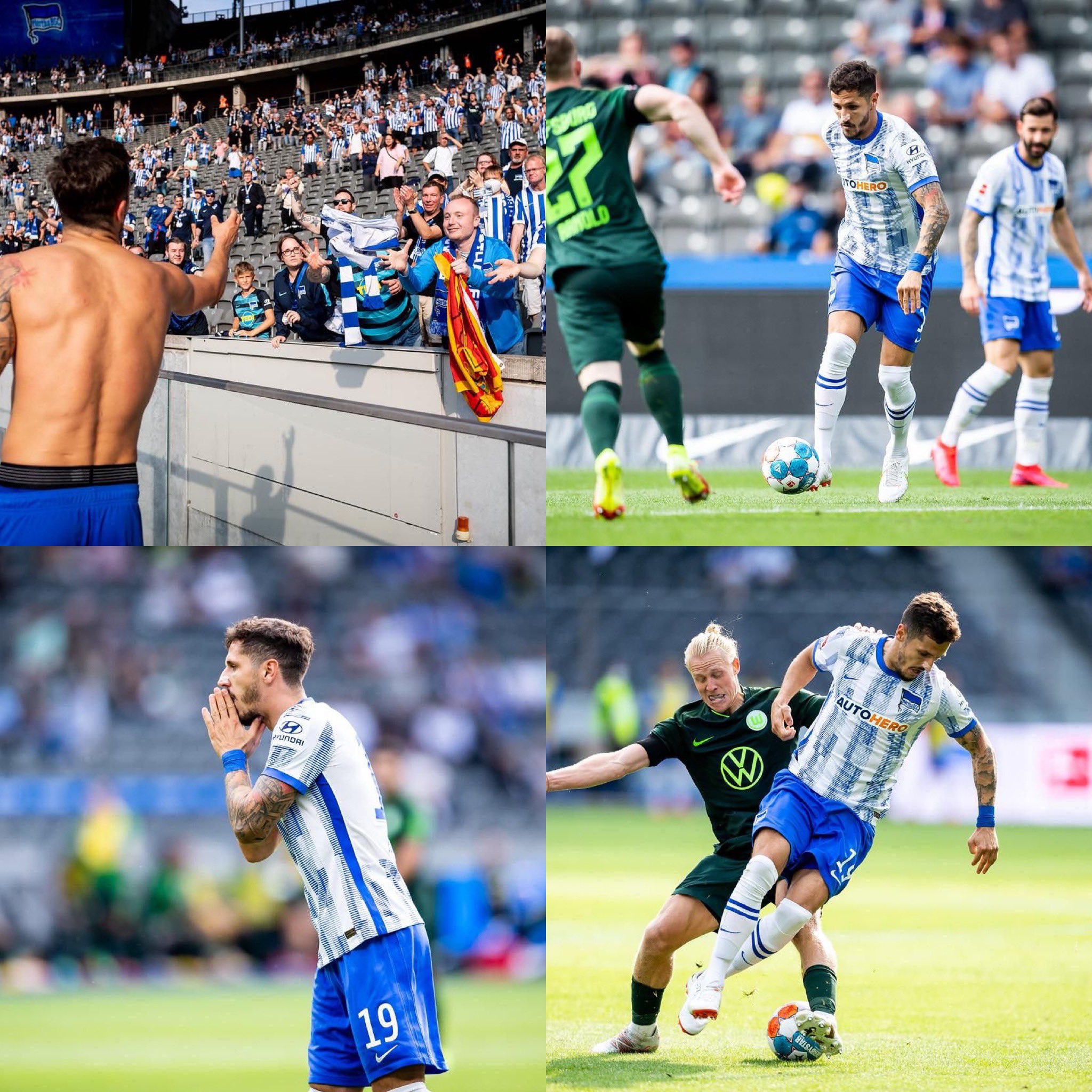 It has been a tough start for Hertha Berlin, as they have dropped their first two games and find themselves at the bottom of the table. I don't think there's too much to take away from the first two games just because anything can happen, and there are still many games to be played. Things started fantastic against cologne when they scored in the opening five minutes But ultimately collapsed down the stretch. This haunted them because they were the better team going into this game for much of the opening 15 to 25 minutes; it was evident that it was going to be a challenge. Hertha Berlin, we're in a relegation fight last season, ultimately coming out of it alive. However, considering their squad, there's no reason for them to have been in the situation in the first place. Something that it clearly needs to improve on throughout this season. They had a rapid start against Wolfsburg with a few early chances, but after the very beginning of the match, it became more well-balanced, ultimately swaying into Wolfsburg's favor. However, they were holding their own against a well-constructed Wolfsburg side with some of the best players in the Bundesliga. Even though Hertha Berlin is talented, they're nowhere near as talented as Wolfsburg; they were at home in their stadium, so they were playing with a little more confidence than they showed in The Opening match. They were able to escape the first half with a goalless draw. Wolfsburg began to regain control in the second half, but Hertha Berlin drew a penalty and had a chance to take the lead. If they could get the point off Wolfsburg, it would have given the entire team confidence. They converted from the spot to take a 1-0 lead; we know the rest of the story Baku draw the level. Marco van Bommel makes two essential substitutions. They can act in the 88th minute to ultimately steal the game in Berlin from Hertha Wolfsburg. Close the gap in 30 minutes. Hertha Berlin should be incredibly frustrated, but I wouldn't be discouraged. They have lost their first two games, but there's enough in their performance against Wolfsburg to suggest that they are capable of getting back on the right track. They took Wolfsburg to the 88th minute before they beat them. They didn't let them break through early; they got themselves in front and did provide a few chances that were very encouraging in the end, they fell short, but there may be some optimism to take from their performance.
Dramatic Finish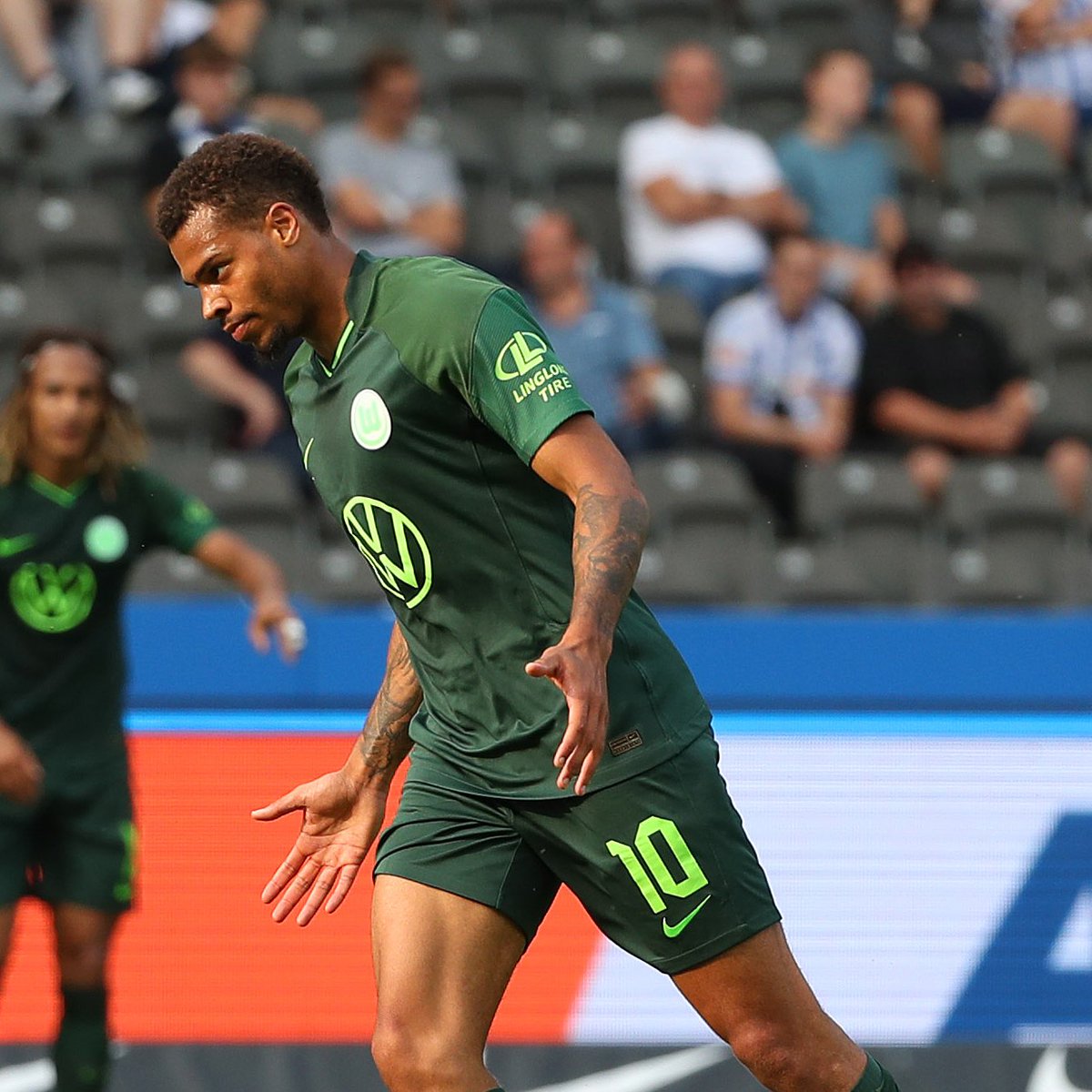 Wolfsburg picks up another three points in what turned out to be a theatrical game. I've already discussed the Tactical changes that were made that impacted the results. However, as a whole, the performance was quite special. It wasn't necessarily a dominant Wolfsburg performance, but they were in control for most of the game. This is actually the best thing that could have happened. Have they run Hertha Berlin out of the building? I feel as if they would be less prepared for the big game on Sunday. They will be playing RB Leipzig and a tough match, so picking up three points was significant. The goals just weren't coming in the first half for whatever reason. Even though wout Weghorst was playing a phenomenal game, he nearly scored with a brilliant header that was looking for that corner before ultimately being denied, thanks to a fantastic day. Despite not scoring in this game, he has challenged the attacking area regularly; then you add that with Baku, who was unplayable throughout the game. Still couldn't break through, though, and then after a penalty, they fell behind. This is when the game truly started because now they were in a position where they had 30 minutes to win the game. Considering the goals weren't coming, Wolfsburg had to figure out a way to try to hit back as quickly as possible because even a draw would have been a bad result considering they have to go play RB Leipzig on Sunday, which is going to be a very challenging game they could not afford to drop this game especially considering the sizable advantage that they have. They broke through. The appropriate goals are winning at late. It's awesome that they were able to win this game, but the reason I think RB Leipzig may have their hands full is the way they won this game. With a come-from-behind victory with the winning goal occurring in the 88th minute. Time is running out, and they came up in a massive way when they needed to. Against an RB Leipzig team that is very close in ability with Wolfsburg arguably more talented, it gives them the right type of momentum for that situation; this game as a whole would be completely reliant on their determination and their ability to bounce back after that penalty they could have reacted pessimistically, but they took the optimistic approach and got the team going away from home in Berlin they could not use the fans as motivation they had to find something within their self to propel them to the Victory, and that's exactly what they did.