Tammy Abraham Masterful Debut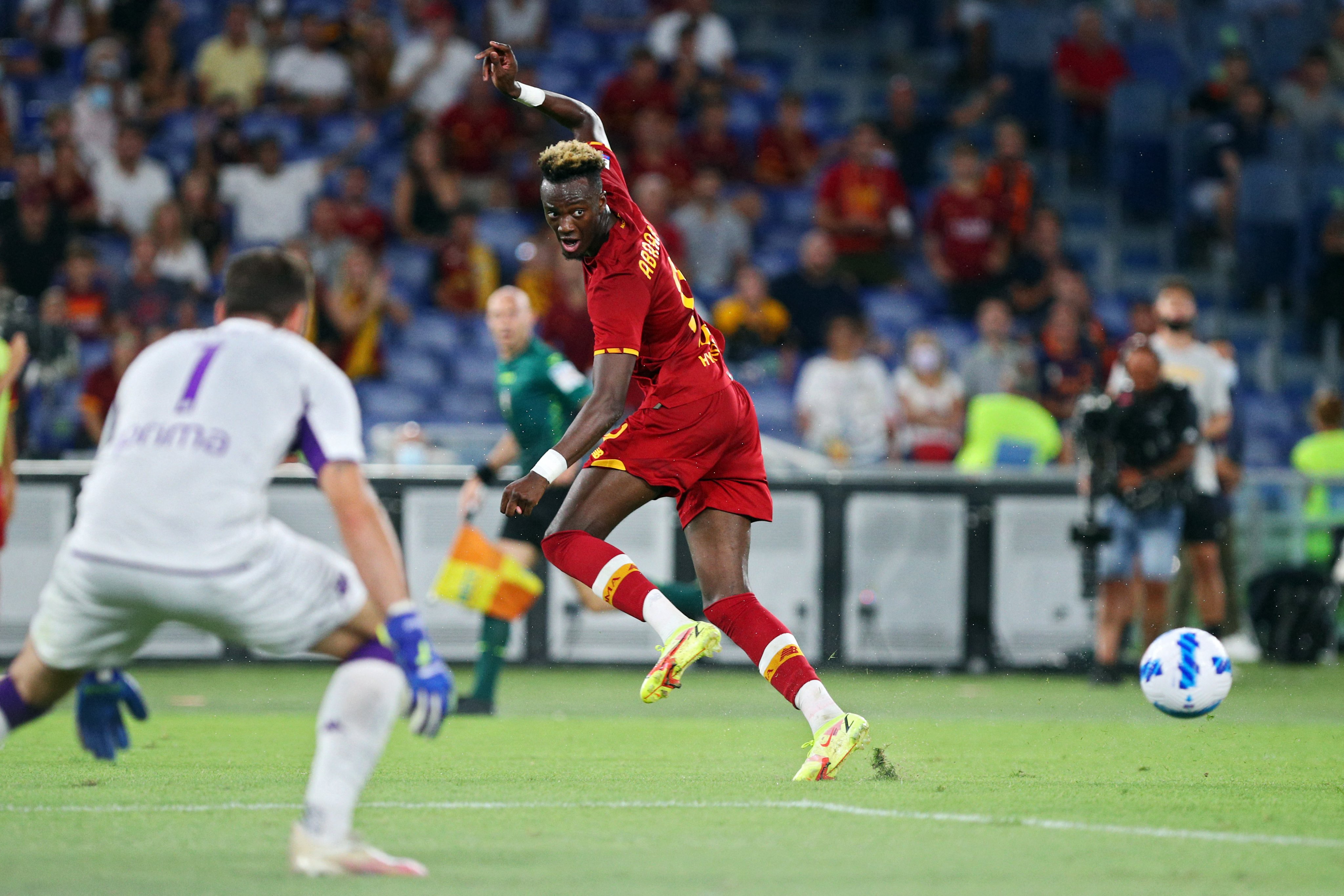 Just a week ago, Tammy Abraham was brought in for the departing edin Dzeko. The new Englishmen takes the number 9 after completing a 40 million transfer to Roma, the second most expensive player in club history. There were many expectations on him to deliver Tammy Abraham, and New Roma boss Jose Mourinho was together at Chelsea before Tammy made the Breakthrough into the first team. We have seen many English Premier League players come to Italy and dominate, most recently romelu Lukaku, who tore the league apart in the two seasons he spent at Inter Milan. Romelu Lukaku is one of the best strikers in the world, but it's not unreasonable to say Tammy Abraham could make a similar impact at Roma. Despite having not been at the club for very long, having just arrived a week ago, Tammy Abraham was cleared to play as Jose Mourinho wasted no time inserting him into the starting lineup. He did not play in the conference League playoff on Thursday, but he was in the squad and the starting lineup for a big match against Fiorentina to start the new season. Tammy Abraham endeared himself to the Stadio Olimpico with a debut to remember. It was honestly one of the best first impressions, but I've seen it over the last couple of years. I could not have imagined a better performance than Tammy Abraham put together in the win against Fiorentina. You can even take it a step further. Tammy Abraham's 70-minute play what the best performance in European football this weekend. It was a world-class performance from the Englishmen that could become something extraordinary in Italian football; he very quickly became a fan favorite, and he's only played one game, but it did not take very long to show the qualities he possesses and what he can bring to a Roma team that vows to get back into the Champions League. It was kind of a slow start to the game, and Tammy Abraham issued the first drama of the evening. Making a beautiful run just outside the box, causing the goalkeeper to come out and deal with him before ultimately taking him out of the box and sending him off with a red card. Tammy Abraham's run what's the reason you and Tina ended up being a man down. A few minutes later, Tammy Abraham showed excellent displays of dribbling vision and intelligence. A cross was coming from the wing near the box where Tammy Abraham and Lorenzo Pellegrini both stood. The Englishmen got out of the way allowing the ball to come through to the Roma captain as he took a strike on goal; even though he didn't score, he was in a much better position to hit the target Tammy Abraham realize this and let the ball go through. Great displays of communication very early. Lorenzo Pellegrini and Tammy Abraham are the two of them looking for this campaign; they're going to hook up and connect regularly. Roma's attack could be lethal if Lorenzo Pellegrini and Tammy Abraham can get on the same page and get firing on all cylinders. However, Tammy Abraham did connect with henrikh Mkhitaryan a beautiful display of dribbling outside the box be cut inside before supplying a pass for The Armenian to give Roma the lead in the first half. His performance only increased throughout the game; he continuously put these Fiorentina defenses under immense duress with his movement and athleticism. On a counterattack in the second half, Tammy Abraham supplied another goal for Roma. Lorenzo Pellegrini feeding the ball to Tammy Abraham as the to connect before the Englishmen had a cross from inside the box into a Jordan veretout I found the back of the net. Even prior to that, he even almost scored himself with his header Hitting off the crossbar. It was a masterful display, especially from a player making his debut in a new country in a new team. While Tammy Abraham can communicate with Chris Smalling Bryan Reynolds, most of the Roma team does not speak English. There are ones that can speak it pretty well with Rick karsdorp, Bryan cristante Mathias Vina, and obviously, the new goalkeeper Rui Patricio; however, if you're looking at the players that Tammy Abraham has to directly and be involved with regularly, they don't speak English Nicolo zaniolo Lorenzo Pellegrini mostly is who I am referring. It was one of the most impressive performances, and all the year this week on his debut, he supplies to assist near the scores, causes a red card constantly a threat going forward, and did some nice things with his feet that left the defense disorganized and out of shape. Tammy Abraham had to come out after a cramp at the end of his shift, but the sands were mesmerized by the performance from Roma's new Striker. He received a standing ovation from the crowd at the Stadio Olimpico as he had it off. Tammy Abraham has the potential to be one of the top scorers in the league this season. I don't expect him to win the Golden Boot, but he could very well be among the top scorers. He had to assist on his debut and deferred a lot showed intelligence, professionalism, and maturity. The communication between himself and Lorenzo Pellegrini has already looked on par despite the language barrier. The Stadio Olimpico will never forget edin Dzeko. Still, Roma's new number 9 has everything required to make a dent on Italian football; the way who conquered it, he's not as good as a player. Still, we talked into coming to a new country and dominating Tammy Abraham certainly can show that he started this game having only been in the country for a minimal amount of time and endeared himself for the home fans. Tammy Abraham is already a fan favorite at the studio Olimpico; once he's been in Italy for a few more weeks, he's only going to get that much better; it's hard to remember a more impressive debut than what we saw from Tammy Abraham, in there win against Fiorentina.
Fiorentina Shows Promise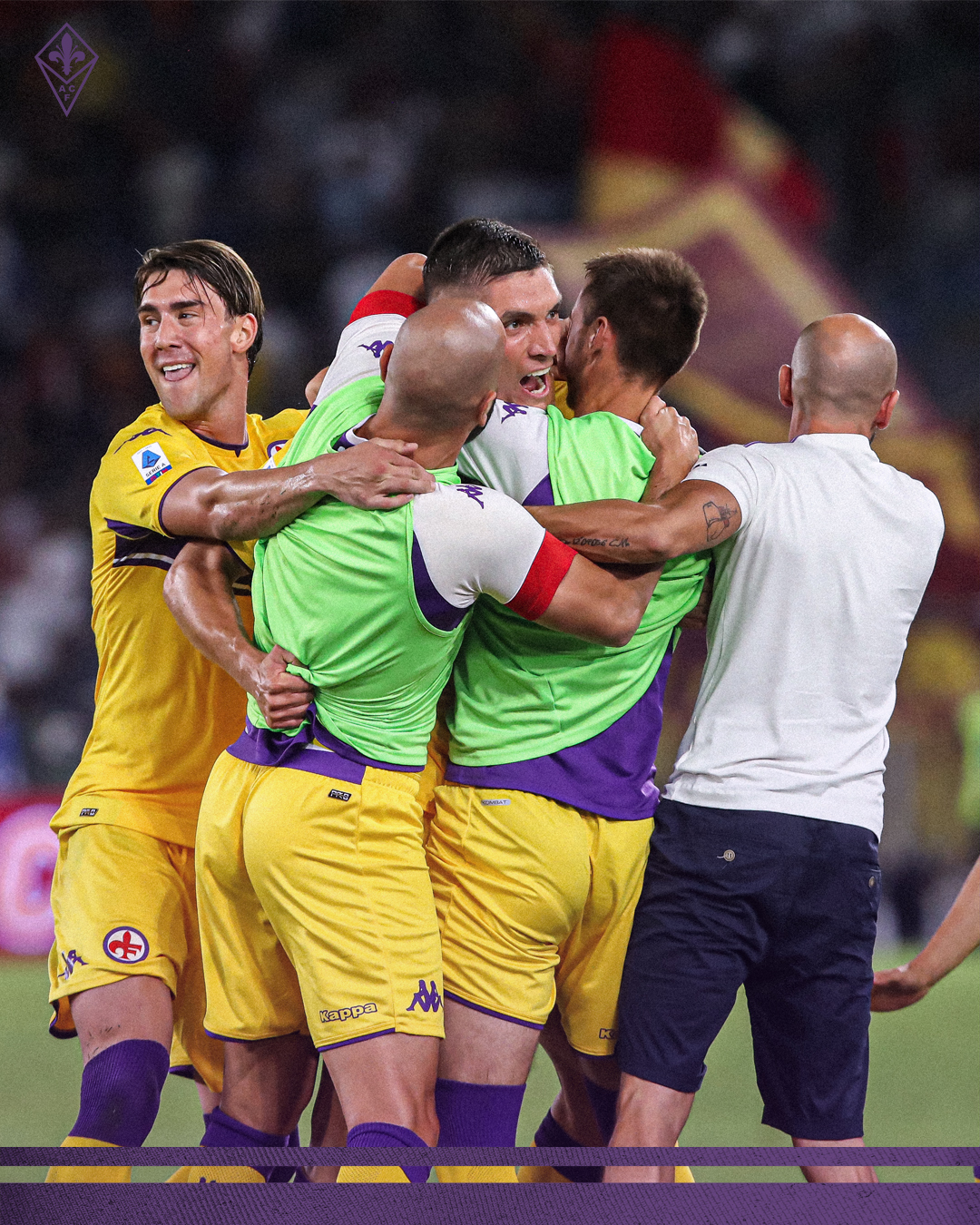 Roma put together a superb performance showing their intent for this season. However, even though Fiorentina did take the loss, there's plenty of positive things to be said from what we saw. Vincenzo Italiano is going to be one of the best young managers in Italian football this season. Roma really only pulled away at the end with those goals, and they even could have had a 4th; however, even if Fiorentina had lost the game by another goal, there's still plenty of positives to take. Roma took the lead through a big moment in the first half and the sending-off playing a crucial part, and Roma grabbing that momentum. Even with that, Fiorentina still was dictating the game had the majority of possession and had the more frequent chances in the first half. The game's biggest problem was Rui Patricio, which seems to have ended Roma's goalkeeping problems over the last two years; it only is one game, but he was superb denying Fiorentina countless opportunities in front of goal. They really pressed High and pushed, getting into dangerous areas regularly it was really the goalkeeping performance that halted them from scoring more than they did. At the very beginning of the second half, it seemed they had all the momentum, and we're pushing against the grain. Eventually, Milankovitch found that equalizer we know the rest of the story Roma child inspired after conceiving and scored another two goals but all things considered the performance of the whole was not that negative from Fiorentina you can certainly see the optimistic look even in the loss. Vladovic came close a couple of times and was mostly kept in check, and Nicholas Gonzalez had a few moments we could not do much. Once Fiorentina gets their attackers going, we should see a much-improved team. They're only going to get better throughout the season, and for whatever reason, they always struggle to get results at the Stadio Olimpico; it just felt like history was not on their side in this matchup. Still, you look at the performance of the whole and some of the things that they were able to do, you can leave that situation thinking optimistically about the rest of the season. Vincenzo Italiano will get the best out of this team. I see them improving each week and only trying to make themselves a much bigger threat. European football might be a stretch this season, but there is a possibility that they can get into the conference league. It was still pretty strong at the top, but it was an encouraging match as they were the better team at times. Fiorentina could be a surprise this season, and you could see that with chunks of time in the performance against Roma, very encouraging to say the least, even if they did come up short.
Jordan Veretout one of the best Mids in the League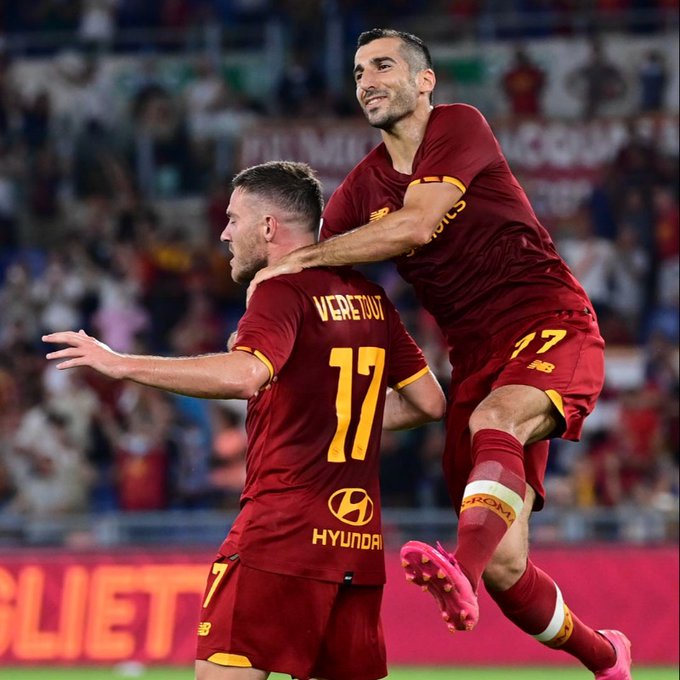 Jordan veretout has proven yet again, but he is one of the best midfielders in Italian football. His performance against his former club Fiorentina was superb, scoring a double against his former side and was very influential in Romans victory. Tammy Abraham obviously stole the show, and rightfully so with incredible performance but believe it or not, Jordan veretout had one of the best performances of the weekend playing in the same game as Tammy Abraham. As they connected on Roma's second goal. With a beautiful pass from Tammy Abraham and a fantastic run and finish from the French midfielder. Jordan is a Midfield general for this Roman team; when you think of the team and its creativity Lorenzo Pellegrini fits that description and has many things that he can do in terms of a more Dynamic type of player. Jordan is a classic box-to-box midfielder; he is very influential both in the attacking and defensive areas. Lorenzo Pellegrini is more known for his creativity and chance Creation in the attack. Jordan contributes in both areas. The way he's able to push the ball up the pitch orchestrating the center of the attack. You look even further, and how the counter gets started, it always seems to go through the Frenchman in one way or another. Look at what he did and turns of the attacking stamp point-scoring two fantastic goals; his positioning on both goals largely influenced Roma's ability to break down to Fiorentina. On the first goal, it was a great run for support when across came it Miss timed Mickey and fell to the feet of Jordan veretout who finished a strike with a grey goal. The van on the second goal made it a beautiful run cutting to the box right when a pass was threaded to him as he finished the game off with his second goal. From an individual standpoint, his performance was unbelievable, and he was able to contribute in more ways than just going goals. Jordan veretout has been the best player on Roma for the last two years. Ever since he has arrived at the club, he very quickly became the best player. Now he may not be as talented as Nicolo zaniolo, who many people believe is wrong with the best player as much as I love the kid, and I think he's got a special level of talent that is utterly ridiculous. Nicolo zaniolo is coming up to knee surgeries, and even though he does have influence in the attack, A style of play a skillset everything all together he's still one of the best players in this league and one of the best players on Roma, but when you look at it from that standpoint, Roma actually started to play better when he was sent off. That's not going to be a regular occurrence, but it just shows that Jordan's influence is just significantly more while the youngster is just a super talented player that is capable of some incredible moments, but all things considered, the whole package Jordan is the better player. Creativity from Lorenzo Pellegrini is unmatched not just in this Roma team but in the league. I would say probably a close call between those two who the best player on the team has, but I think Jordan, because of all the different things you can do just shows his value in the team. Lorenzo Pellegrini is fantastic, and the way the two of them can sometimes play together can be incredibly crucial; last year they clicked really well together, and then Jordan got injured, and Aroma went from third place to 7th place very quickly; you can talk about who's the most talented you can talk about who's the most creative but when you talk about which player has the most valuable to this team and which player is most important the answer is Jordan veretout it was a jarring performance then, unfortunately, was outdone by how good Tammy Abraham was but Jordan was spectacular you put his performance against practically anyone else this week you're going to come up short that's just the way it is it was a great display from a play that's so important to Roma and will be instrumental to the success this season. You get Jordan a valid defense and Midfield partner Roma to become a tough team to play; they're already tricky but if you get him a capable or similar talented midfielder that can play alongside him, it just takes Roma to another level his performance from start to finish was spectacular this team goes as far as Jordan. Lorenzo Pellegrini takes them; this team is loaded with many good pieces, but those two are vitally important for what this squad can potentially achieve.