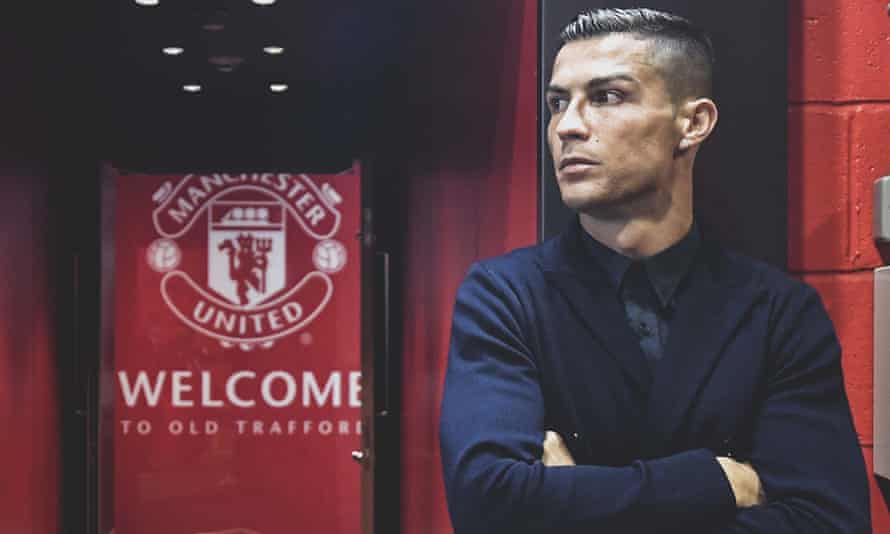 There was much controversy surrounding Cristiano Ronaldo's request to be benched in The Opening match of Serie A against Udinese. Paulo Dybala ran the show in the first half as Juventus ran out to a 2-0 lead however, goalkeeping mistakes allowed udinese back in the game; eventually, Cristiano Ronaldo was subbed on in the second half ended up scoring a game-winning header only for it to be chalked off after a video review as he was offsides not only that he ripped his shirt off and was given a yellow card. After everything that happened to Inter Milan this summer, it was just a sense that this would be another year in which Juventus would take back the title. During the first half of that game, everything was going swimmingly. However, the Saga of Cristiano Ronaldo has hit the papers and now is in the mainstream. Paulo Dybala rediscovered his former self in that match after dealing with covid and a number of health issues last season, so there's somewhat of an optimistic viewpoint on that as well as the addition of Manuel Locatelli and Federico Chiesa returning. The thought was Cristiano Ronaldo would be the main man upfront along with options like Alvaro Morata and others in the Juventus attack. However, Cristiano Ronaldo and his agent Jorge Mendes that's throwing an anchor in all of that. Cristiano Ronaldo is not what he once was, and he cannot dominate games the way he has been able to in the past. However, he is a player who still is a very capable goal scorer and will be very important to this upcoming season. However, there were certain questions of why Cristiano Ronaldo requested to have been potentially trying to orchestrate a move away from the club after having been rumored to desire such things over the last couple of months. The problem was the location with PSG signing Lionel Messi; the Paris Club had no interest in Cristiano Ronaldo, so the Curiosity was if PSG isn't going to make a move for Cristiano Ronaldo, who is? The answer is simple Manchester City. Despite spending 100 Million, Jack Grealish Manchester City is missing a threat up top. Harry Kane was their ultimate preference. After complications in negotiations with Spurs chairman Daniel Levy, the deal ultimately collapsed. Harry Kane will remain at Tottenham this summer which opened up the door for Cristiano Ronaldo. All of a sudden a move to Manchester City seems on the card, according to Fabrizio Romano. It puts Juventus in a very uncomfortable position; not only do they drop points against Udinese despite the club selling their best player Rodrigo de Paul to Atletico Madrid, but now they have to deal with the Cristiano Ronaldo drama. Ultimately, if Cristiano Ronaldo departs, that doesn't necessarily damage the chances of Juventus going for the title Paulo Dybala will become extremely important. On top of that, Juventus still has plenty of options, such as a Federico Chiesa and Kulusevski and a few other options. However, the timing of all these events is very problematic because the transfer window will close within the next week. Cristiano Ronaldo has now requested to leave the club before the transfer window closes. What if they cannot orchestrate a deal before then, and he ends up having to play for Juventus, a club that he does not want to play for any longer. The fans will eat him. However, it does appear that the deal will ultimately close in the next couple of days. Manchester City in Michelin wanted to get this deal done for free, but Juventus have requested between 25 and 30 million for the transfer. It may seem a bit low, but it is reasonable considering his age and steady decline year by year. According to the reports, Manchester City will prepare an offer between 30 and 35 million for the goalscoring 36-year-old. Cristiano Ronaldo has already reached a mutual agreement with Manchester City agreeing on personal terms on a two-year deal. The quicker this gets done, the better Juventus just started their season in a very underwhelming fashion; this is the last thing they wanted to happen. Cristiano Ronaldo has also put his club in an uncomfortable position; he should have made his demands earlier as the Italian side will not have enough time to find a replacement. This was an incredibly selfish action by Cristiano Ronaldo. If he doesn't want to be there, fine. However, if you have no desire to continue with Juventus, do yourself a favor and let everybody know beforehand that he waited until The Bitter End, almost forcing Juventus to do this deal with no time to get a replacement. Juventus will be fine and should still feel optimistic about winning the title, but the weather has been conducted is incredibly unprofessional both on the accounts of Jorge Mendes and Cristiano Ronaldo in his own right. There's also been some controversy surrounding Ronaldo's decision to sign for Manchester City, considering his history with Manchester United. There's no doubt that his decision to do this and handle this in this matter was incredibly unprofessional. Cristiano Ronaldo's all the right to make a move to Manchester City. Even though he previously played for Manchester United and their City Rivals when he played for Manchester United, Manchester city was completely irrelevant; they weren't Rivals at that time. Even though they are Rivals, the heated rivalry has always been with Liverpool. Even Chelsea, for a certain extent, has been more heated than Manchester City. The Manchester United Manchester City rivalry has really only been legitimized over the last decade. However, when you look at all of this together, Cristiano Ronaldo does not owe Manchester United anything. He was one of their best-ever players, but he's never shown a great deal of love for Manchester United. Manchester United fans were really angry at this, and honestly, they don't have a reason to be even though it would be uncomfortable, and he will be in the same city again if this deal goes through; he's never embraced Manchester United in the way that they have embraced him. Manchester United has always loved Cristiano Ronaldo even after he left. They have stuck up for him in every situation. Cristiano Ronaldo has a love for Sir Alex Ferguson; his loyalty with him he has even though he has positive memories and a love for the love.. His dream as a young boy was to Play For Real Madrid, which is why after his 2007/2008 season when Cristiano Ronaldo's ridiculous for Manchester United, he requested to leave the club. Sir Alex Ferguson, his father in football, told him to give it one more year. Cristiano Ronaldo's complied left and became Real Madrid's greatest ever player. This idea that he owes Manchester United anything is just flat-out ridiculous. However, there has been a new development; the legacy he built won't be burned. HE IS BACK. I was never purely suggesting that Cristiano Ronaldo does not love Manchester United; he does, but the love he shares in his heart is for Real Madrid. However, he enjoyed his time in Manchester, and it helps him become the player he ultimately became.
A Sudden Change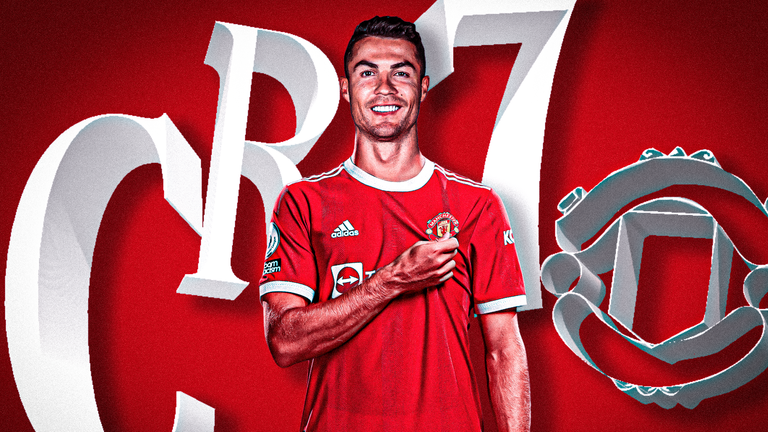 As I wake up this morning, the Manchester City deal is off, and Manchester United has entered the race to bring Cristiano Ronaldo back to Old Trafford. Talks have progressed rapidly over the last couple of hours, and now the deal is set to be completed. It looks like Cristiano Ronaldo will return to Manchester United on a two-year deal. Manchester United has offered 18 million, including add-ons. Paperwork is set to be completed by the end of the week as he's expected to have his medical on Sunday. Cristiano Ronaldo will be back with Manchester United. He had fond memories about the experience and helped him become one of the greatest players ever. Manchester United was significant to his career; he now will finish the story at Old Trafford Manchester City or drowned out with Manchester United's interest. Man United fans can rest easy as it looks like they're bringing back Cristiano Ronaldo. Is it enough to win the Premier League title? I'm not quite sure it puts them in a dangerous position where they now have the capabilities to push for Premier League Glory. Meanwhile, Manchester City loses out on Harry Kane and Cristiano Ronaldo in the same week and doesn't have a true Striker up top, which is a concern. With the arrival of Cristiano Ronaldo, immense pressure Rises on Ole Gunnar solskjaer along with the expectations have risen. I think he's capable of doing so, but nonetheless, it shakes up the Premier League in a big way. Within a couple of hours Manchester City deal collapses, and Manchester United closes it out. Cristiano Ronaldo will be heading back to Manchester United. This was irresponsible of Cristiano Ronaldo to do this to the fans of Juventus that just started their new season and it's already having to deal with a toxic environment that was going to be there eventually, but the have to start the new campaign with this toxic environment is exactly not what they needed. Now that the Saga is over both Cristiano Ronaldo and Juventus can move along.
Clown Watch: Man City Miss out on Messi, Harry Kane and Ronaldo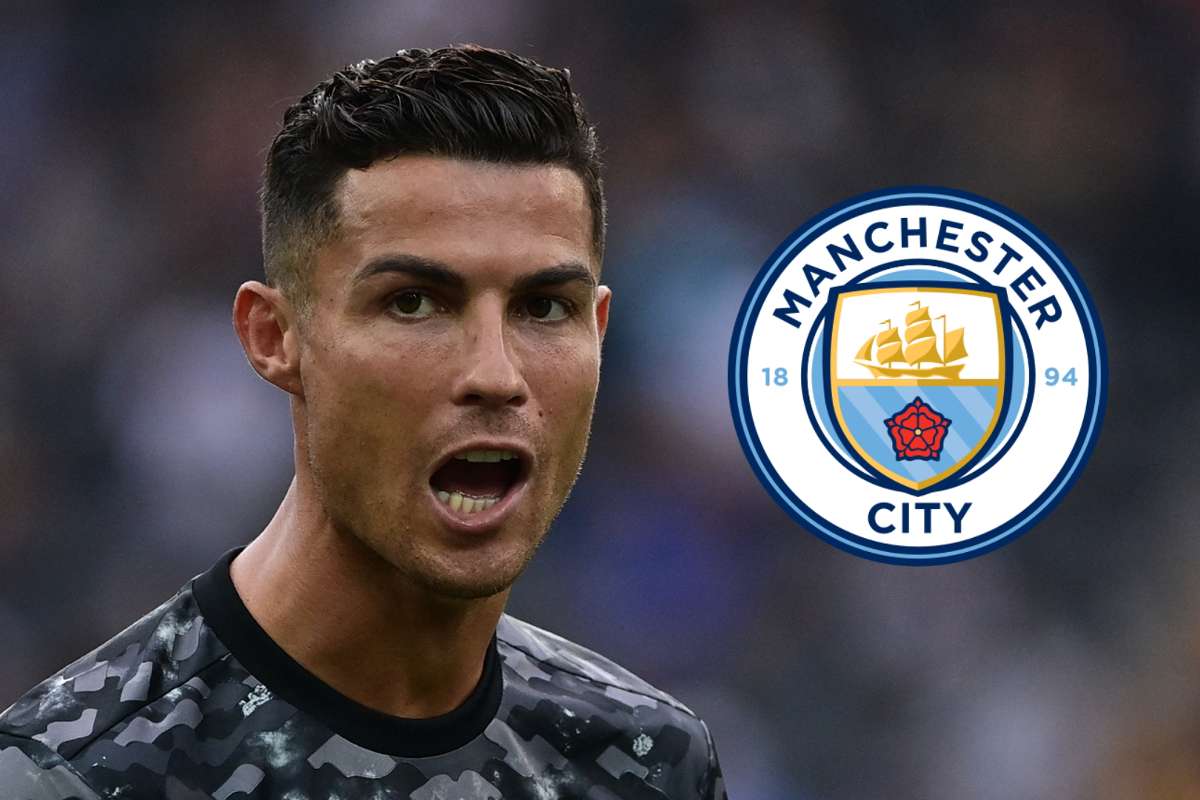 Manchester City has been tremendously successful following the arrival of the cash flow that entered the club many years ago. They were able to climb the pillars of European football, ultimately getting into the Premier League and becoming a superpower. My Philosophy on clubs with big money will remain the same; it always has been if you have the money, you certainly should spend it. I understand why there's a certain level of animosity towards teams like RB Leipzig PSG and Manchester City. If you got the money, you should try to build your squad to be as good as possible. Despite making the Champions League final they cant close close the deal the Champions League they have one of the richest squads in European football and one of the greatest managers of all time in Pep Guardiola. They went down to Monaco, Olympique Lyon and got throttled by Liverpool, not to mention the Champions League final loss to Chelsea. They don't have the mentality equipped it with getting the Ultimate Prize. one of the best teams in the world. They always seem to come up short. However, in the transfer market this summer, they have choked in the market and look like clowns coming out of it. Even though they won the Premier League last season without a striker, this was a position of need and they have attempted to address this since the start of the transfer market. Regrettably, they spent a hundred million on Jack Grealish as he moved from Aston Villa only for Lionel Messi, forcing him to leave Barcelona for free then joining PSG. Have they waited to see how events unveil in Catalan? They could have signed Lionel Messi to Manchester City, reuniting him with Pep Guardiola instead, they spend 100 million on Jack Grealish was a fantastic player, but that Lionel Messi potentially in their lap had they waited just a week. All Manchester City needed to do keep an eye on the Barcelona situation and see what was going to happen. No one else will reach Aston Villa's validation for Jack Grealish. Had they waited another week, the deal still could have been done if they failed to agree with Lionel Messi following the Barcelona collapse. Then they went after Harry Kane, one of the best strikers in the world. However, Daniel Levy is a complex man to negotiate with. It was a complicated deal because Harry Kane had signed a six-year contract a few years earlier without a way out of it. Harry Kane wanted to leave, but negotiations hit a roadblock despite some pretty substantial offers from Manchester City and trying to pull out the deal. This week it had been announced that Harry came was going to stay at Spurs for the upcoming season Manchester City probably eventually get Harry Kane next summer, or maybe even in January, they lost out on Lionel Messi and are now locked out on Harry Kane at least for the time being. Then Manchester City attempted to secure Cristiano Ronaldo, who had requested to sit on the bench in the weekend's opening match as he was trying to force his way out of Juventus. It had looked like Manchester city was going to reach terms with Cristiano Ronaldo, and according to a report yesterday, he was going to join on a two-year deal with a transfer fee of around 30 to 35 million. Everything was set to be completed, yet the deal collapsed with Cristiano Ronaldo, and Juventus pulled out of the deal in a very Manchester City fashion. This summer, Manchester City lost out on Lionel Messi, Cristiano Ronaldo, and Harry Kane. Pathetic and laughable are two words you can describe that whole situation. Cristiano Ronaldo's urged his agent Jorge Mendes to contact Manchester United to see if they'd be willing to come in for him. Manchester United and Juventus reached an agreement with Juventus and Cristiano Ronaldo; not only that, they offered less than Manchester city was going to with 18 million-plus bonuses. Not only did they lose out on Cristiano Ronaldo after nearly having an agreement the Manchester City Leicester city rivals hijack the deal Manchester City probably will still win the Premier League at least there's a good possibility that they have the potential to Win It Again but to lose out on three massive players having all three Deals collapse just highlights and justifies the clown the work of Manchester City.
Cristiano Ronaldo is BACK!
Manchester United as bring Ronaldo back to Old Trafford. In his first six-year run at Manchester United, he won the Premier League three different occasions added the domestic cup both the FA Cup and the League Cup during his time there not to mention he took Manchester United to two Champions League finals, winning against Chelsea in 2007-2008 and losing to Lionel Messi and Barcelona during Cristiano Ronaldo's final season with Manchester United as man united agreed to sell him to Real Madrid upon his request of staying another year. He has always spoken very highly of Manchester United as they considered him one of his own. The question here really is can he lead Manchester United to success once again.
Since the departure of Sir Alex Ferguson, they have not been able to capture the Premier League title; this is something that they are striving for if you want to go even further, they have not won anything since the mercenary Jose Mourinho letting them into three trophies. Manchester United Team had the potential to be very special even without Cristiano Ronaldo; however, the addition puts Manchester United in an entirely different situation. I think United still needs a defensive midfielder before they have everything together. This is a two-year project with Cristiano Ronaldo; by the end of these two years, if they make the right decisions, Manchester United certainly could win the Premier League; who knows, maybe they even can do it this year? Initially, I didn't have a lot of faith and Ole Gunnar solskjaer I felt he was given a job and able to stay in the job based on the fact that he is a Manchester United Legend and scored that goal in the Champions League final not because he's actually a good football manager I was proven wrong he hasn't quite done enough to win a trophy but can you slowly progressing with the Europa League runners-up last year. With Cristiano Ronaldo at Manchester United, they have someone who can score the majority of their goals. He will not be the only goal scorer, but they have a player now; even as bad as he can play sometimes, he still gets the goal and will score in high numbers in the Premier League.
The Key for Success is Surrounding CR7 Playing Through Pogba and Bruno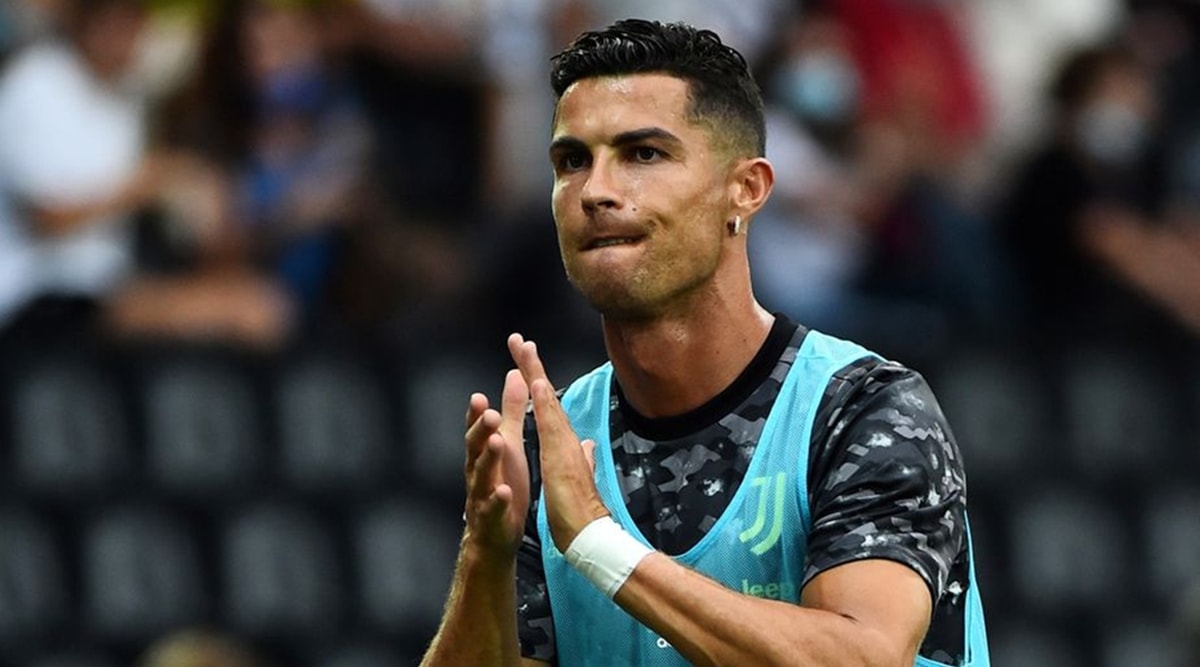 Over the last three years he has spent in Italian football, I have not missed one Juventus League game. If Manchester United handles this accordingly, they can win the Champions League or the Premier League in the next two years. Whether or not you agree or disagree with me, know what I'm about to say; I assure you over the last three years, you have not seen Cristiano Ronaldo more than I have. This can work but on the condition that they handle this accordingly. During his first year at Juventus, Cristiano Ronaldo was the last year of his prime he was the last time he was a world-class player that can dominate games by himself. Over the last two years, we have seen a steady decline. Paulo Dybala took Juventus to the title with Ronaldo contributing; it was a perfect recipe for success. Last season, he scored many goals but doesn't have that capability to domino games the way he once did. However, Cristiano Ronaldo can find moments in which he can go back in time to Real Madrid Ronaldo and for some time, sometimes 15 minutes, sometimes 30 minutes, and once in a while more than that to become that monster that we saw at the Santiago Bernabeu and even to a certain extent the final year in Manchester United. Manchester United is loaded with Paul Pogba Bruno Fernandes in the attacking Midfield; then you have explosive players like Mason Greenwood, Marcus rashford, and new signing Jadon Sancho, Harry Maguire, and Raphael Varane in the back to front; this is an intense team with a lot of potentials to do something special. The key to success is simple Ronaldo was born to score goals; that doesn't necessarily mean he needs to dominate games or take games over because it's pretty clear he's unable to do that anymore. However, he can score many goals in a season; Manchester United should depend on him. I think the important part of this is that the pieces around him surround him with players that can put in attacking positions and score goals; he is still an Unreal finisher despite not being the player he once was. What Paul Pogba and Bruno Fernandes they should put him in a position constantly to score goals. However, the philosophy of him as the best player won't lead to success. Ronaldo still can have a 30-goal season, but he cannot be the person that dictates everything that either has to be Paul Pogba or Bruno Fernandes. If they make Ronaldo the most vital part of this team, they won't win trophies and live up to the expectations. However, if you make Cristiano Ronaldo the primary goal scorer but the number two option play through Pogba and Fernandes Ronaldo as the goalscorer, they can win anything. However, like I said, if Ronaldo is the best player Manchester United they won't have success or if they play purely through Cristiano Ronaldo. It has to do with everything around him; if you surround him with the right type of players and put him in a position to score many goals, Manchester United will be successful. He won't take over games, but he'll find moments where nothing can be done about him; that is the best way for success if they play that way and allow the other teammates around him to be equally or more important so they can win trophies. It's a decision that they have to make from day one; if this is mishandled, they could look at the situation and fulfill the prophecy to win trophies with Manchester United. Cristiano Ronaldo coming back and Man United winning their first title in a long time will be a fitting story; that is why it must be handled accordingly.
Can Ole handle the pressure and expectations 

We will see what Ole Gunnar solskjaer is made of as a manager. I happen to think he's quite good, maybe not a world-class manager with someone good enough to handle a team like this; if he's able to deal with it trophies will come for Manchester United. Getting a defensive midfielder before the end of the window is a priority. Fred and Mctominay just aren't good enough. All Manchester United needs to do is before the end of the window. If they don't have time to handle it in January or next summer, get themselves a couple of better defensive midfielders. This team will be up there with everyone for challenging winning titles. This is a two-year deal I don't think the expectation is multiple titles, but they must win the Premier League over these next two years. Champions League may be a secondary priority, but the main objective is to win the Premier League title. As far as competing with the rest of the league without a defensive midfielder, I'm not sure they can win the title as of yet with what Chelsea has brought in and what Manchester city has in their team despite not having a striker. Liverpool will be a figure as well, and Manchester United, now with Cristiano Ronaldo, has an opportunity to try to close the gap once the defensive Midfield issues they will win the Premier League if this is handled correctly from the outside looking in someone who watched it as a neutral this is the way I see it going. As far as Cristiano Ronaldo and what he needs to do to win the Premier League title, I feel like I'm a fair assessment in trying to dictate that because I've seen him play for the last three years every week as a neutral fan, I hope that they win the Premier League title I think would be such a good thing for the Premier League to see Manchester United as a real threat again I do think they will win the Premier League and have a chance of the Champions League even though it will be very tough however anything less than a premier league title over these next two years should be. It will be regarded as a failure they need to deliver the Premier League this is why they make the deal, and this is why Cristiano Ronaldo being played accordingly is so important to Manchester United if they do not win the Premier League this is a failure the second that contract is signed I think we all understand that.
Captain Paulo Dybala Can Still Take Juventus Back to Glory   
I do not respect the way Cristiano Ronaldo handled his departure at Juventus this summer. I think it was extremely unprofessional and selfish the way he ultimately Departed. Cristiano Ronaldo and his agent Jorge Mendes are well aware of their intentions for this upcoming season. They wanted a move away from Juventus. This wasn't exactly breaking news; the issue I have is the way it was handled. Cristiano Ronaldo wanting to leave is perfectly fine. Individually he was unbelievable at Juventus even while he was declining but all things considered, the Cristiano Ronaldo experiment failed. He was brought there to win the champions league for Juventus; the furthest they ever got was the quarterfinals; they didn't even get close to accomplishing their goal. In the Champions League, they went out in the three years two or three different Underdog stories. Ajax, olympique Lyon, and FC Porto. He's had some great moments in the Champions League with a hat trick in a comeback against Atletico Madrid; he scored in both games against Ajax even though they lost and, has shown some brilliant moments. The second leg against FC Porto was quite honestly one of the worst games he's ever played. However, from an individual perspective, he was fantastic. However, the project as a whole was a failure. Cristiano Ronaldo's departure in the way he handled his actions put Juventus in a very difficult situation now they have less than a week to find a replacement or someone that can come in and do the job. The most realistic option is Moise Kean, who could make his return to the old lady. There may be a few other potential options, potentially Mauro icardi but Mbappe may leave PSG and want to hold on to him. Moise Kean does seem like the most realistic option here. This would be an outstanding deal for Juventus. As great as Cristiano Ronaldo is, there have been plenty of times when they played better without him in the last three seasons. I don't rate Max Allegri that's highly anymore. However, the team can survive this and still can win the title without him, and I think the way the team is constructed with potentially Moise Kean coming in could be a threat in the Champions League. Before Cristiano Ronaldo arrived, Paulo Dybala was an absolute monster, one of the best players in the world and the league at the time. He ended up being the MVP of the league in Ronaldo's second season, but now that Paulo Dybala has the armband, I think it takes Juventus to a fascinating place. If Paulo Dybala can reach the standard, he plays during his second season, and before Ronaldo arrived, we could have something special here. Not to mention they have Federico Chiesa, one of the best young players in the world and potentially bringing in a moist came and already had Alvaro Morata in the squad. One of the best defenders in the world in Deligt Leonardo bonucci there explosive options like Juan Cuadrado. Not to mention what they have in the Midfield with the best American going right now, Weston mckennie and newly-acquired Manuel Locatelli; this is an outstanding team you swap out Ronaldo from Moise Kean it is will be less dictated around one Superstar and this Juventus team could be very dangerous this upcoming season. Despite how important Cristiano Ronaldo or the way Juventus plays to change that with Paulo Dybala taking on a dominant role as a captain and a leader in the end, it could work out for both sides. With the addition of more skin or someone similar, this Juventus team could ultimately help them regain superiority in Italian football. It's a fantastic deal for both sides of this. Cristiano Ronaldo goes back to Manchester United while Juventus now lead by Paulo Dybala that played the best football of his career when he was the primary player he single-handedly took Juventus to the league that was two years ago the Juvnetus team is much better than they were at that time ultimately this was a messy divorce, and the way was handled was highly unprofessional by Cristiano Ronaldo and his agents but a return to England for Ronaldo trying to win the Premier League for the first time since Alex Ferguson left on the other side of the coin you have Paulo Dybala who potentially could get back to the form he showed two years ago he displayed that in the Opening match and with the absent of Ronaldo Juventus more team ball. I have many Juventus friends, and they all tell me the same thing: they will only Embrace someone who wants to be there, and Cristiano Ronaldo doesnt want to be there. The transfer may have been handled poorly, but I think both sides ultimately be satisfied with how everything is unveiled as long as Juventus can get a striker before the window closes. I think all sides will be happy, not because this broke up but ultimately eliminating the distraction and moving on.