Second Half Explosion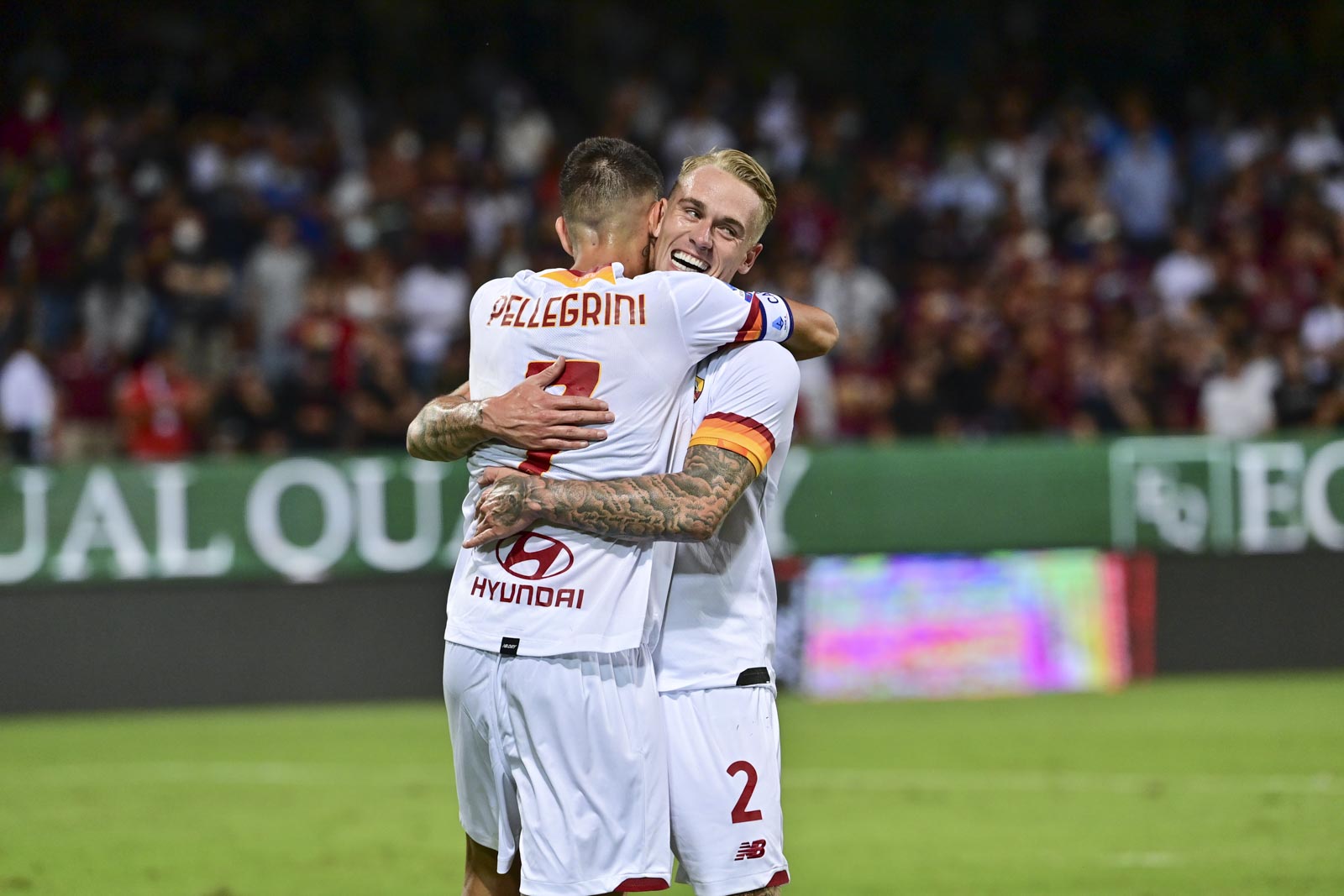 Roma's performance in the second half last night was truly tremendous. After being shut out in the first half despite having so much possession, you could see that Mourinho was a little bit agitated with how things were going. Things changed rapidly at the start of the second half. The Host did an incredible job of shutting them out and getting into dangerous spaces in the first half; it did feel like it was only a matter of time before they were going to break through. Just minutes into the second half, Lorenzo Pellegrini cut into the box before striking away from his body at a tough angle that ended up in the back of the net. A few minutes later great connection between several Roma teammates ended up with Jordan Veretout scoring Roma a second goal. They continued to turn up the volume, and the pressure as of the defense was collapsing now, with Roma being very ambitious in the opportunities to extend the lead further. The goalkeeper plays a pretty good game; if it wasn't for him, it could have been much worse. Late in the second half-Roma killed it off with two more goals. Tammy Abraham scored his first goal in Italian football with a well-hit strike into the top corner to make it three and finally with the nail on the coffin. It was Lorenzo Pellegrini once again to add more punishment to the newly-promoted side. It took Roma a little while to grow into the game and find those spaces where they can exploit, and they just went through the jugular in the second half, riding momentum and great confidence that take them to the end with a route away from home. Going into a new stadium that hasn't seen Italian football in over 20 years and being able to rip them apart of the way they did despite not a good second half, you can see the strengths of Jose Mourinho Squad here. This does seem like a second-half type of team. In every game they have played this season, whether in the league or the conference, they have been further engaging in the second half; that's when they really start to heat up and play well together as a team. The entire Roma team played together and improved even more so on the previous performances. One of the Troublesome things during their first couple of games was the left-back and right back even though this wasn't a particularly strong team, they played well, looking much more efficient and both attacking and defensive areas. As a team, they just went nuts in the second half, and there is nothing the opposition could have done about it they were just on a mission to prove something, and they definitely did with an emphatic there's only been two games, but if this Roma team continues to play like this, you never know they could find themselves in a title race even though that is not expected from this Roma team.
Salernitana Could be in for a long Season if Simy doesn't get going 

It has been 22 years since the last time they have been at the top of Italian football. Salernitana is probably just glad to be back in the top-flight once again; however, after last night's performance, I think we should have severe levels of concern about whether or not they can withstand the league. It was a promising performance, a 3-2 loss to Bologna. However, there was a sense of optimism that they could put in a good shift against one of the most improved teams in Italian football, Jose Mourinho as Roma. He could put themselves at the Forefront of the title race if they continue to play the way they have. I don't think there should have been a big expectation for them to win the game, even at home in front of their home fans. It was going to be a complicated task even though they were likely to lose; the performance would be shown based on how they lose. They did an outstanding job in the first half defending against a Roman game that had the ball all the time. Salernitana only had the ball 22% during Sunday's game but still found a way to make things frustrating for Roma in the first half. However, in the second half, they just fell apart, not to mention they kept their best player on the bench for the majority of the game, which was a dangerous game to play. Simy is the team's best player; having scored 21 League goals last season with a relegated Crotone, they should be very privileged that a bigger team didn't come and get them. He is the type of player that can make a big difference. The issue of how things run in the second half is they were overwhelmed by what Roma through with them; it's not something to necessarily look at negatively because Roma will be doing that to many teams this season. However, the way they crumbled in the second half, making it easy on aroma, will be a tough season for them. They're not going to have a chance if they keep their best player on the bench. The semi should have started from the beginning and maybe give them some inspiration to at least lose with dignity. They got annihilate and humiliated in front of their home fans. This is the first home game they had in 22 years in Serie A, and they put together a performance from which they should feel great embarrassment. The first half was pretty decent, but you'll a trauma just wholly rip them limb from limb in the second half; there's not much encouragement attached to that. We will see what happens in the coming weeks but based on how they lost that game; it just seems they're going to struggle when it counts the most.
Lorenzo Pellegrini is a different bred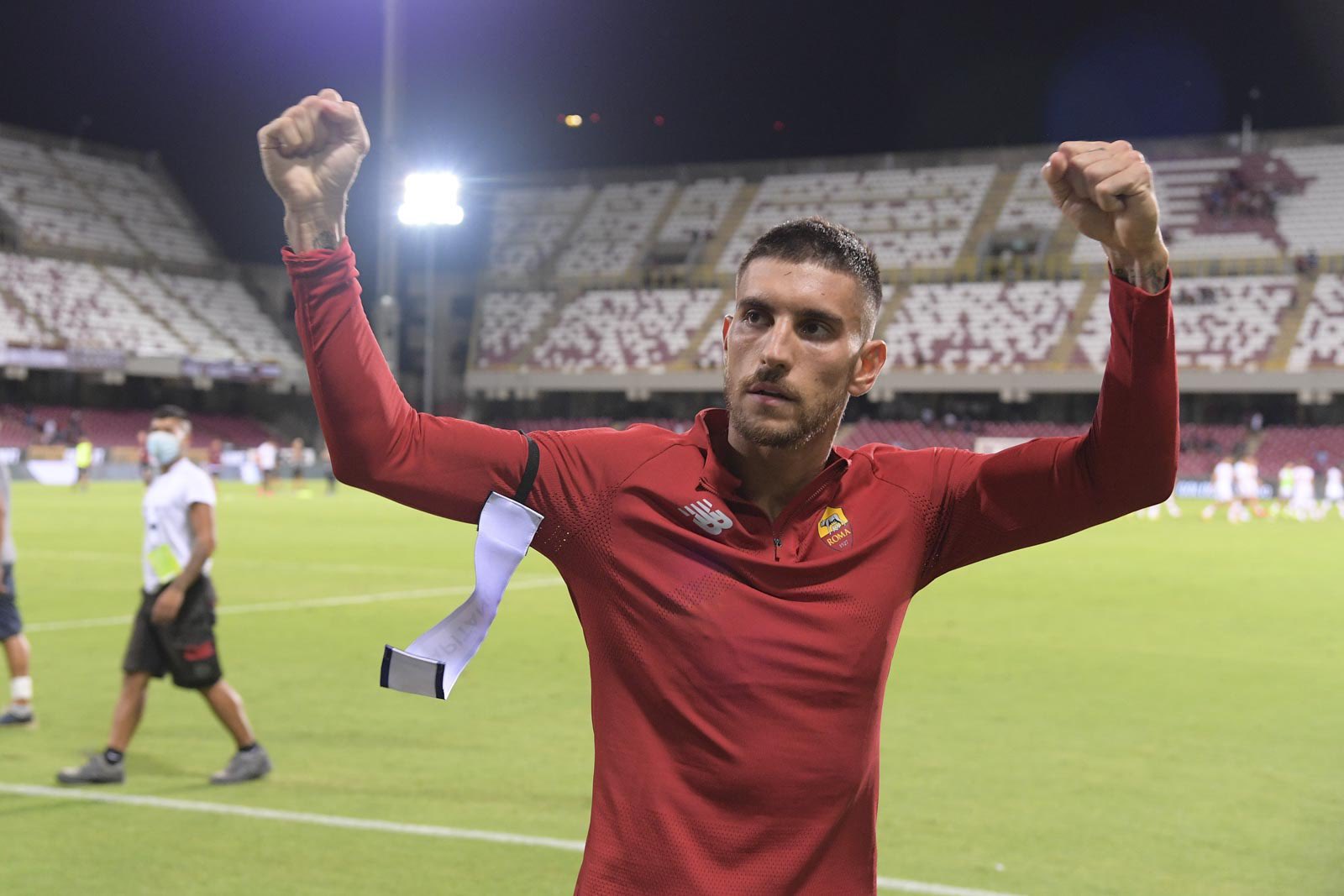 Lorenzo Pellegrini had an incredibly masterful display in the game on Sunday. It was one of the most impressive performances of the weekend in Italian football, and you can even argue throughout Europe. Lorenzo Pellegrini, for a long time, has been one of the most underrated midfielders in Europe. He is never thrown into the conversation among the elite midfielders in World football. While he may not be at a world-class level yet, I think they're starting to be arguments that he is one. Even though he's been very underrated, there have been many clubs that have been interested in his services for many years. Jurgen Klopp has been one of his biggest admirers; he doesn't really seem to get the respect he deserves. The 25-year old Roma captain has been over the last three years one of the most versatile and dynamic midfielders in all of Europe. He may not be a box-to-box midfielder like his teammate Jordan Veretout, who scored yet again on Sunday. However he has versatility who play in multiple positions. He is most effective as a central midfielder where he can dictate the pace pushing the ball forward and being very influential in the attacking play. However, he's also played games on the wing and the defensive Midfield. He seems to just continue to get better with each season; a true romanista, it was only inevitable that he would become Captain as he inherited it from edin Dzeko. This season in the games he has played so far, not only has he improved drastically, I see slowly but surely starting to gain the respect of the rest of Italy and even some of Europe. He is one of the best passers in European football but none the less never gets that phrase in a clean that I feel he deserves. Roma went up against Bruno Fernandes, someone that is highly recognized for his passing ability. In the Europa League semi-final Roma did lose to Manchester United and even though Bruno Fernandes played really well over the two legs Lorenzo Pellegrini outplayed him in both of the games. Really showing what he's capable of doing this season with this Roma team under a proven winner and a mentality monster in Jose Mourinho. Last season he registered 11 goals and nine assists the year before that he had 13 assists in all competitions his game is only constantly expanding year by year really showing to be a player that can operate on the highest level among Europe's best however he's a player that is utterly committed to Roma his Boyhood Club as he now owns the armband and has made his intention quite clear of what he wants to achieve at the club. This isn't the type of player that will get persuaded by money or big moves; he is a Roma fan like all of us, and his dire need to win something for his Boyhood Club is more important than anything else. The 25-year-old has 48 goals and 43 assists. That's the definition of consistent, and he's only continuing to show that this season. On Sunday night, he got a brace, scoring twice in a dominating performance, especially in the second half, or Roma just went nuts. He was the Catalyst and the Forefront of everything that was happening. Of course, Jordan was heavily involved as well as he always is; these are the two best players on the team; you only expect that, but the way he was able to dictate the way the game was playing and the adjustments he made in the second half helped open up the game he took on a more assertive role that ultimately forced the defense to collapse completely. Scoring very quickly in the second half, driving the ball into the box, striking at a tough angle, and finding the back of the net. He also was heavily involved in the build-up for the other two Roma goals and the fourth Roma that he scored at the end of the match. You can see the way he continues to operate with and without the ball, becoming extremely Dynamic to a team that needs a player like him right now. In a press conference earlier this week, Jose Mourinho backed his performances as its Champions league-winning coach publicly stated that he wished he had five Lorenzo Pellegrini. They would all find a way to make a difference in his Squad. It was one of the most influential performances of the weekend. I do realize statistically that this may not have been one of the best, but the way he played and how he was able to handle the second half as a leader and a captain shows how important he is to this Roma team. Lorenzo Pellegrini and Jordan Veretout are the two best players; it's a coin flip regarding how you look at it. I would say Jordan is probably the better player at the moment, but I'm not sure any player is more valuable than Lorenzo Pellegrini; he shows you what you can do weekend and week out, and this season he has been immense we could potentially see ten goals and 15 assists this season from the drama captain. From a leadership standpoint, we saw that from him as well. I'm going to continue to bring up the relationship he builds with new Roma signings Tammy Abraham; remember, Tammy Abraham does not speak the language, and Lorenzo Pellegrini does not speak English very well or at all. However, since Tammy Abraham arrived from Chelsea, the two have been constantly on the same page. And something is exciting I noticed after his first goal the entire team was embracing one another when Tammy Abraham and Lorenzo Pellegrini congratulated one another the two of them had a synchronize handshake remember they don't speak the same language; they're communicating purely from body language yet he has such a good rapport with one another that they already have a synchronize handshake between one another. I'm not saying this is the most important thing, but the communication I see from Lorenzo Pellegrini and Tammy Abraham shows how great a leader he is. He's incredibly encouraging; he's very vocal and communication, and it feels like he was born for this role. Edin Dzeko is a better player than Lorenzo Pellegrini historically in the Roman colors. Still, I am starting to see things from a leadership standpoint from Lorenzo Pellegrini that makes me believe he is a better leader of men than Edin Dzeko. He's doing it in a very hands-on and passive way where he can understand his teammates and beneficially communicate with them. Not to mention Lorenzo Pellegrini is one of the best midfielders in the league; he may not have the flashes highlight place he may not have the best statistics, but the eye test you see from him, it's quite obvious he should be in that conversation along with Jordan among the best midfielders in Italian football he's got everything the entire package the ability to score world-class passing ability good with the ball can distribute. As a great leader, there are tiny things he can't do on the football pitch, and under Mourinho, he's just going to reach and ridiculous level. Lorenzo Pellegrini was already a borderline world-class player. Still, with Jose, he's going to turn into something exceptional, and I think we see that not only from a skill standpoint but from a leadership standpoint, if there's one player on this team that should be tagged as Untouchable, it's not Nicolo zaniolo its Lorenzo Pellegrini.